Webinato Review
By Business.com Editorial Staff
Last Modified: January 24, 2019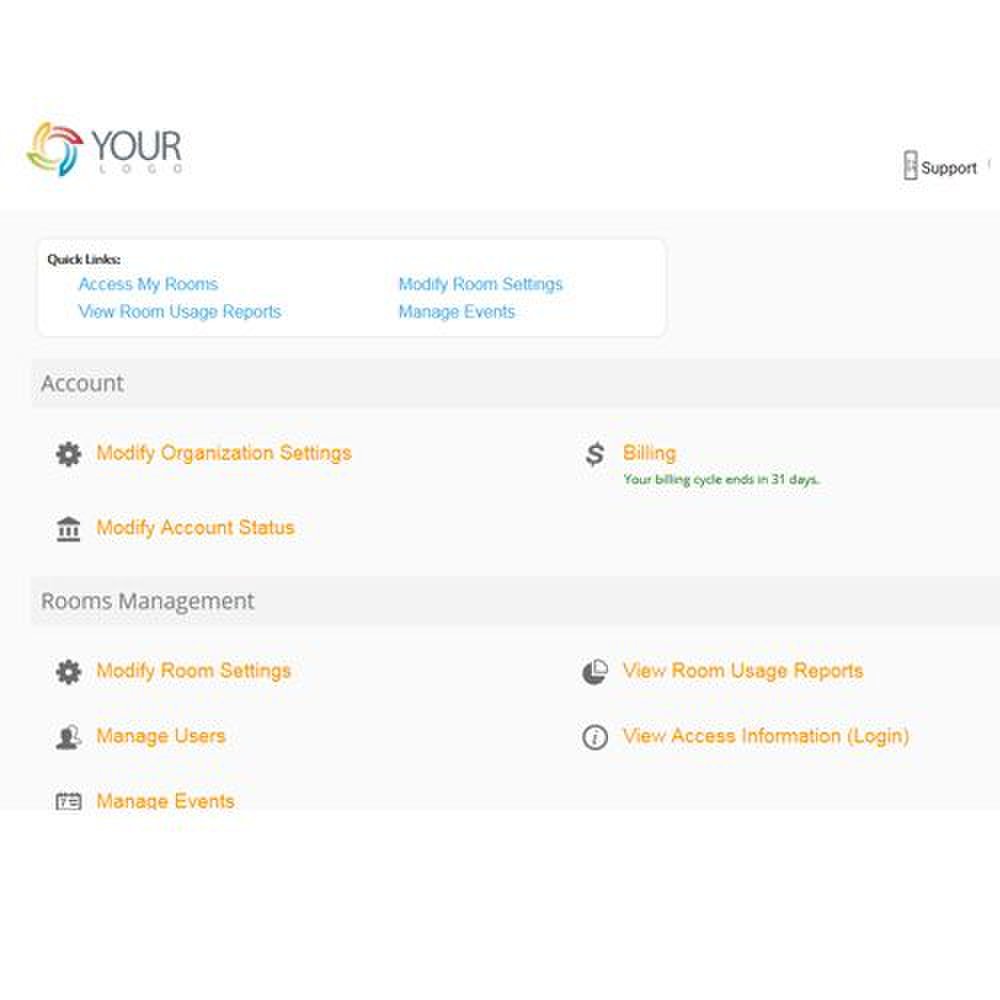 Webinato image: This web-based service gives you access to presentation tools such as ones to modify the appearance of the room or manage users.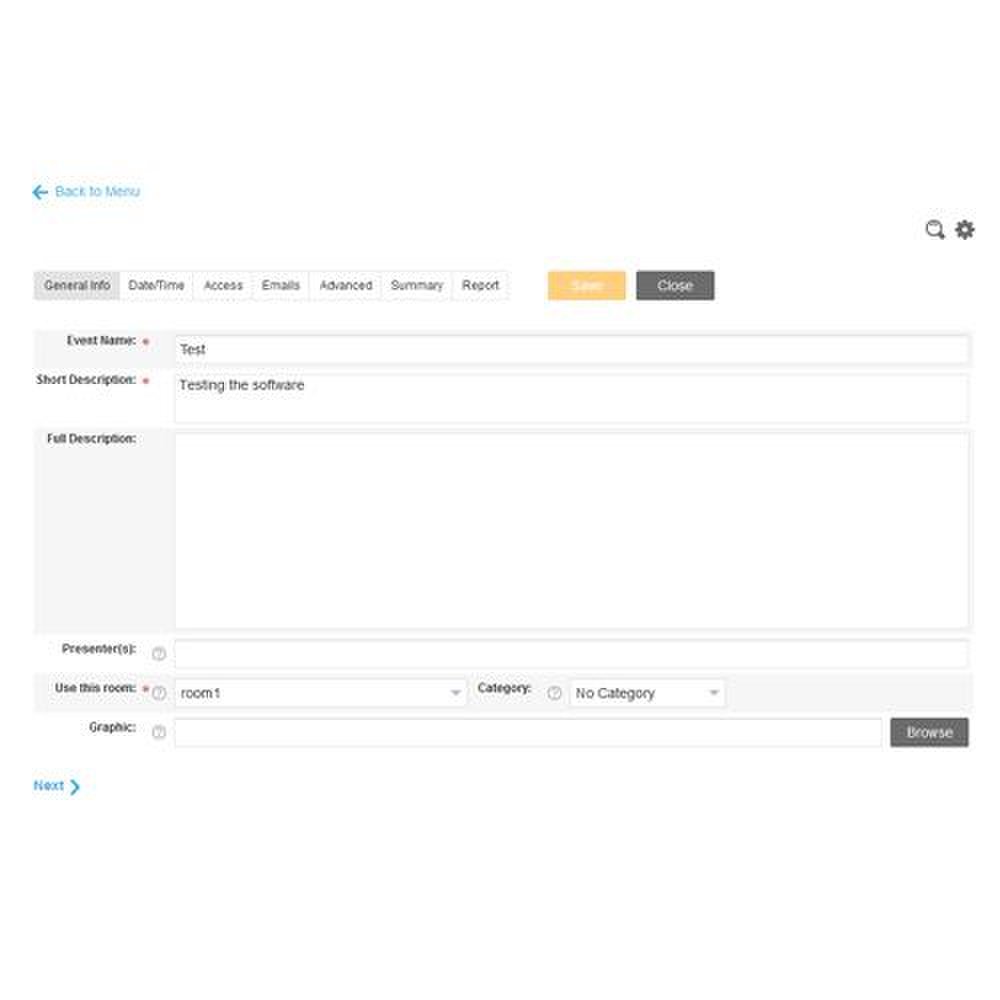 Webinato image: When setting up a meeting, you fill out the information found under each tab.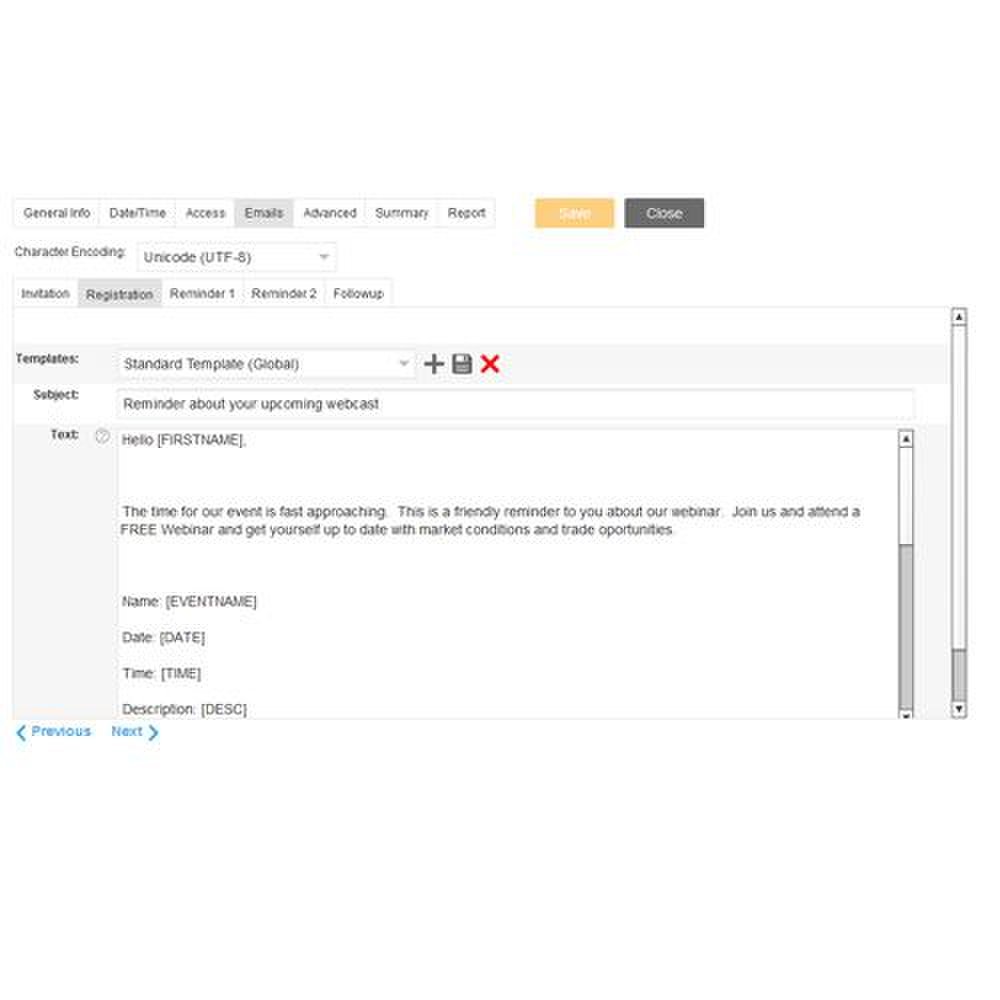 Webinato image: You can customize your invitation or registration emails that are sent out to users.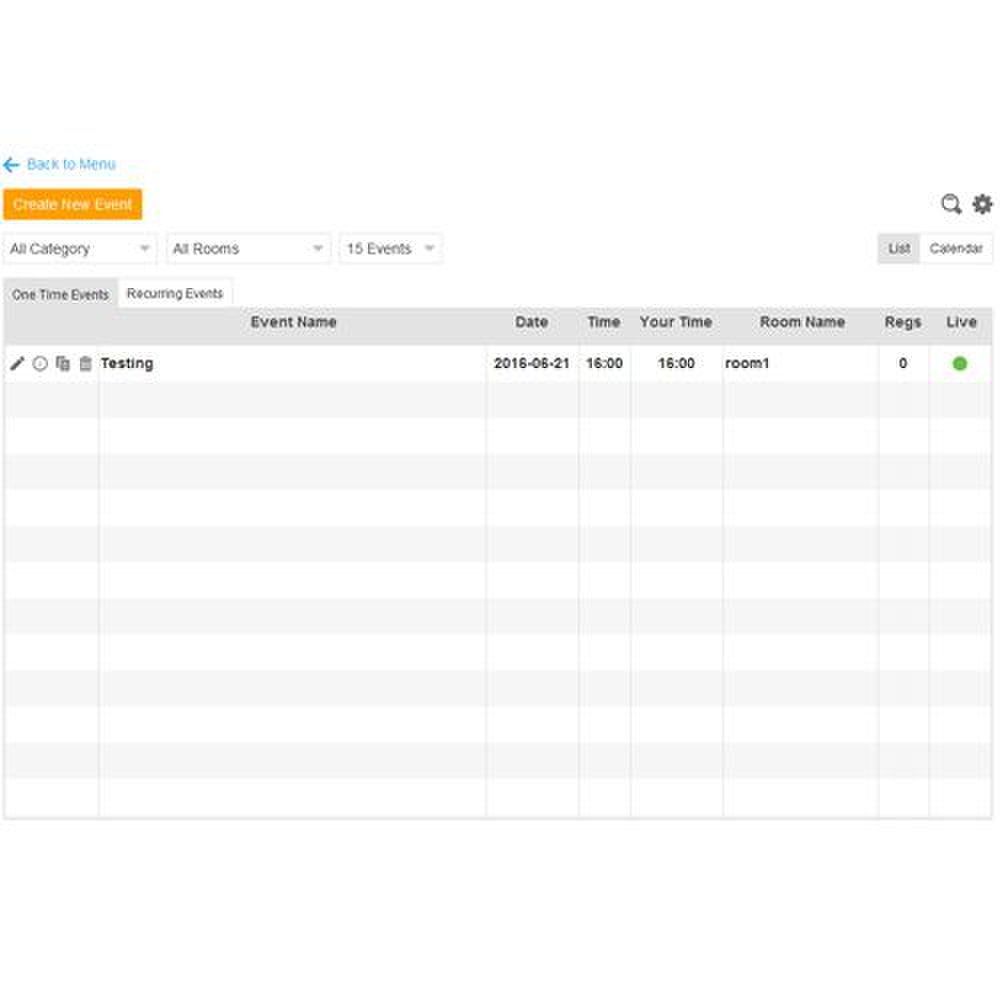 Webinato image: The online dashboard displays the various webcasts you have scheduled.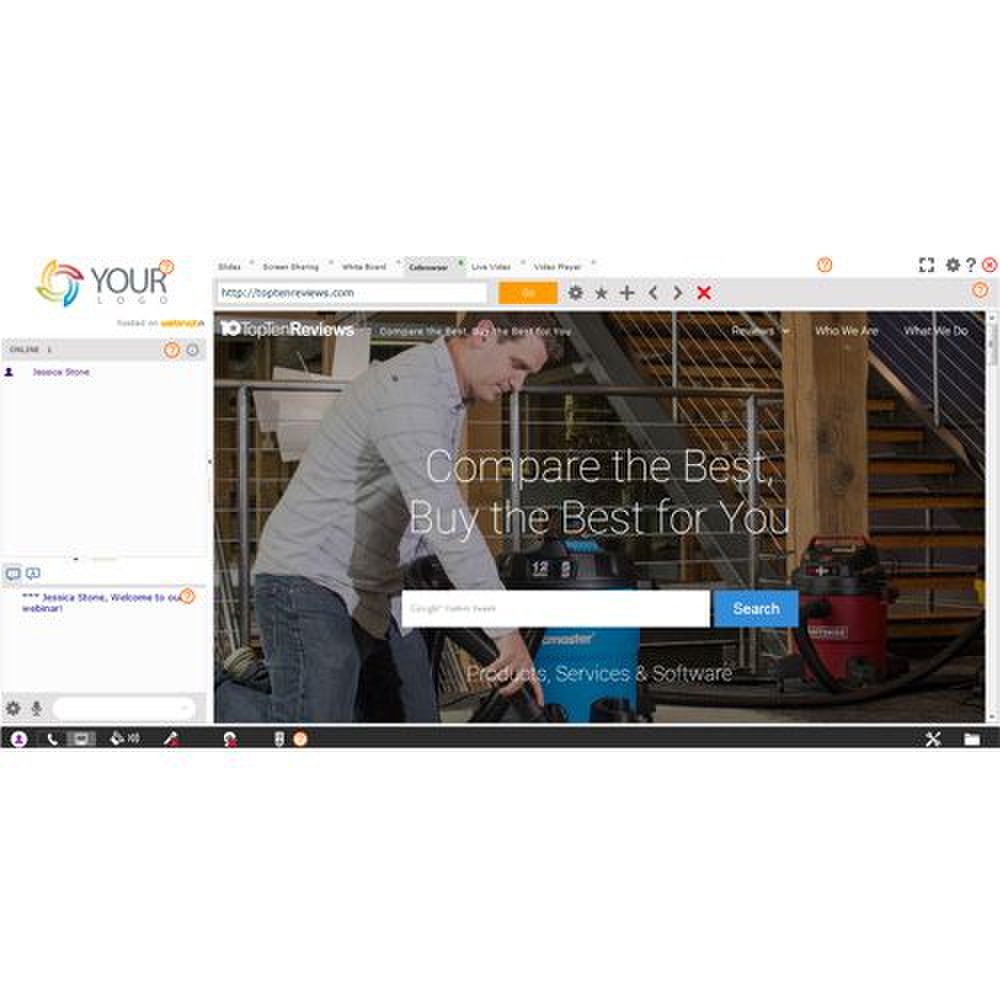 Webinato image: This service has unique tools, including the Cobrowser that allows the presenter to access websites during a presentation directly in the program.
A high-quality webcasting service, Webinato has a smooth interface and strong connectivity. It allows unlimited webcasts, but the company recommends only streaming four videos at once for bandwidth issues. The service charges extra for toll-free phone conferencing but otherwise is a good webcasting platform to consider, especially if you do frequent webcasts or want to get the most out of your recorded webcasts.
Webinato features a user-friendly interface. We had no issues with connectivity, and attendees did not need to download any programs or apps, although presenters need to run an app for screen sharing. The cobrowser, a function not seen with other webcasting software, takes some practice to use but allows you to share a webpage with your audience. This lets you access a separate internet browser within the platform. The webcasting platform is fully customizable, even to the point of putting your own logo and banner in the room itself.

Webinato lets you load either video files or videos from YouTube, while most of the other services on our lineup only allow one or the other. We found that the webcasting service's advanced capabilities affected the usability of the platform. However, the service includes two hours of live training to help you learn how to set up a webcast or to redirect attendees after the meeting ends, among other tasks.
Another useful feature this webinar service offers is the replay feature. People viewing a replay can interact with the webinar. They can download files and take polls just like the original attendees. You can see the information of the people who view the recording as well. As a result, you increase your visibility and the usefulness of your webcast.
If you are interested in having people phone in, you need to purchase the conference bridge. This is an added expense but comes with moderating features. You also can integrate your customer relationship management software to Webinato at no extra charge.
The lines are secure to at least 256 bits, which is above industry standard. In addition, you can password protect if you want added security for your webcasting. There's 24/7 chat support and phone support during business hours. The Webinato website has training videos and a guide for attendees. When you first open the platform, the software leads you through its major features.
If your business depends heavily on frequent webcasts, Webinato serves as a good webcasting solution. This service offers both webcam and live-event webcasting, and its replay features let you offer a fully interactive webcast even after the original event. While some of its features come at an extra charge, it provides a high-quality webcasting service.

Ready to choose your The Best Webcasting Services of 2019? Here's a breakdown of our complete coverage:

Business.com Editorial Staff
The purpose of our community is to connect small business owners with experienced industry experts who can address their questions, offer direction, and share best practices. We are always looking for fresh perspectives to join our contributor program. If you're an expert working in your field – whether as an employee, entrepreneur, or consultant – we'd love to help you share your voice with our readers and the Business.com community. We work hard to only publish high-quality and relevant content to our small business audience. To help us ensure you are the right fit, we ask that you take the time to complete a short application: https://www.business.com/contributor/apply/ We can't wait to hear what you have to say!