Weebly - CMS Review
Weebly provides you with an expansive toolbox for creating your blog the way you want with an arsenal of widgets that you can select straight from the blog platform's interface and drop into your site. Weebly's interface is one of the easiest to pick up and get the hang of, allowing you to put your creativity in the driver's seat and make the site you want, even with the free version.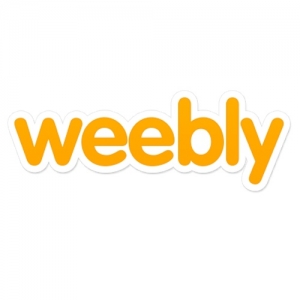 Weebly - CMS
The Verdict
Weebly's design tools are not overly complicated, so you can make unique looking blogs and set up an online storefront for your small business.
After picking from a selection of templates in different categories, you can customize your blog's format by dragging features from a toolbar to the section of your blog that you want. The platform features an extensive amount of content and tools that let you craft how your readers view your site. You can drag bodies of text, image galleries, buttons that link to other parts of your site, or place holders to put in other widgets. Weebly provides a library of hundreds of widgets and add-ons to further customize your blog. You can add things including calendars, chat boxes, foreign language translators and social media feeds, not to mention dozens of eCommerce and marketing related apps.
Weebly also comes with the perk of an extensive library of free and paid stock images to use in your blog posts or set as your site's background. A few basic features, ones that other platforms offer for free, such as uploading video and adding a search bar, require a premium subscription.
Weebly is an easy blog platform to use because you won't have to drag over a text block every time you want to make a new post – there is a blog feed block you can place and that you can continually update without having to rearrange your site.
Premium promotion tools can help you boost traffic and let you run your business from the comfort of home. The platform has an intuitive promotion page that lets you draft email campaigns to your subscribers. It also helps you generate leads with pop-ups on your site to field interest from your readers.
Your blog's stats are on the forefront of your dashboard, with a basic counter of visitors and page views. Other stats, such as referrals and search terms, are available to premium subscribers. An SEO setting is readily available for you to manage.
While the free version of Weebly requires you to host your blog on its domain, a premium subscription allows you to host your site on your own domain and even gives you a free one as part of signing up. A subscription also unlocks several eCommerce features. Weebly has the ability to turn your blog into a storefront for patrons to purchase goods, and you can add widgets such as shopping carts and checkout screens.
Weebly's interface and widgets encourage audience interaction, allowing you to add several avenues for your readers to interact with you, including surveys, contact forms and newsletter requests. All of your form entries are displayed on your dashboard, where you can respond to them.
Compared to the very best blog platforms, Weebly lacks essential comment moderation tools, such as the ability to ban commenters by IP address and blocking comments with select words or phrases. Such tools are important for curbing spammers, which can be a reoccurring problem as your blog gains popularity. There are several third-party commenting apps that can be added onto your site that may offer these features, although it is likely you will have to pay for one.
Weebly's mobile app is one of the best out there, give you full control over your site from your smartphone or tablet. You can check your comments, make adjustments to your site and post pictures when you're on the go.
Weebly actively offers support and tips for designing and running your blog, with a tip-of-the-day slider and links to informative blog posts all in your dashboard. A help button on your design interface quickly pulls up a support ticket, a phone number to support staff and a link to the online help center.
Design is kept simple with a drag-and-drop style so your site turns out exactly how you envision. This intuitive way of design, along with hundreds of add-ons to choose from, gives you a variety of ways to create your online space. With premium tools focused on promotion and eCommerce, Weebly is an excellent platform for not only blogging, but also for building a business and making your online presence heard.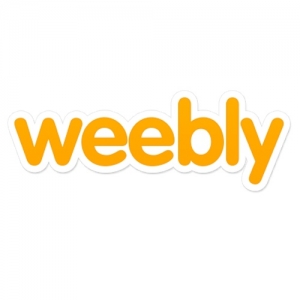 Weebly - CMS
The Verdict
Weebly's design tools are not overly complicated, so you can make unique looking blogs and set up an online storefront for your small business.

business.com editorial staff
business.com Member
The purpose of our community is to connect small business owners with experienced industry experts who can address their questions, offer direction, and share best practices.