Weebly - Website Builder and Design Software Review
By Business.com Editorial Staff
Last Modified: May 20, 2019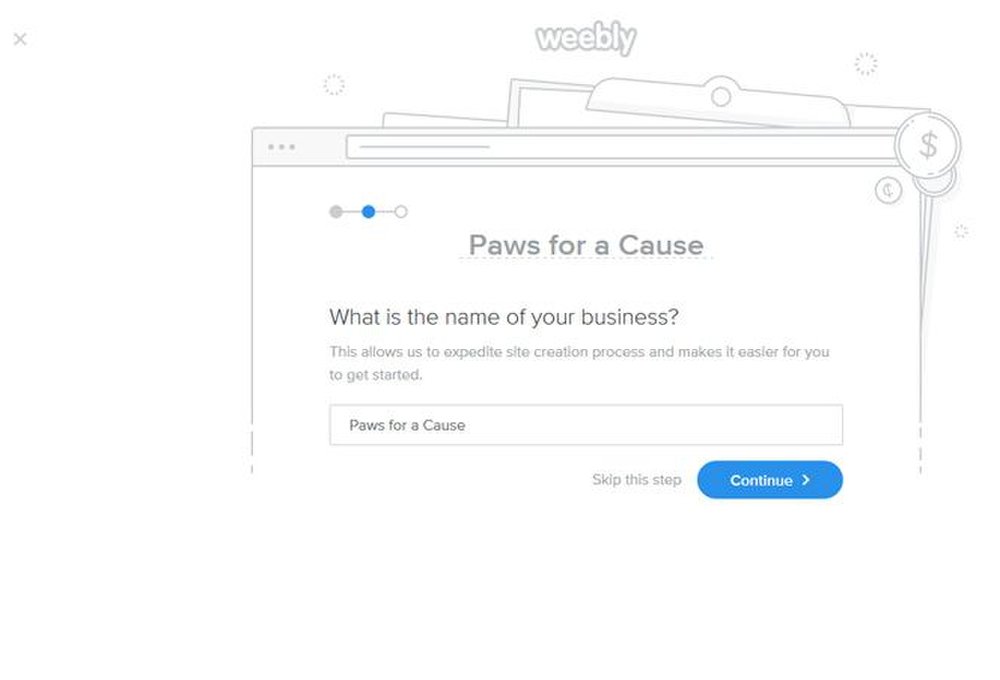 Weebly's wizard helps you set up and design your website with ease.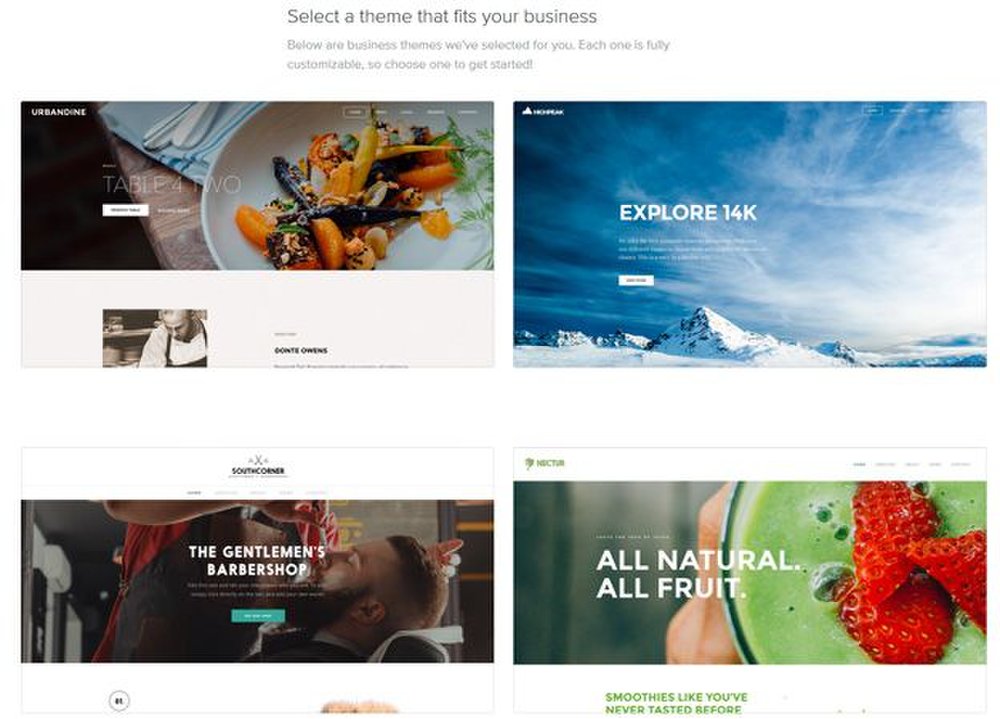 Weebly's responsive templates automatically adjust to the screen they are being viewed from.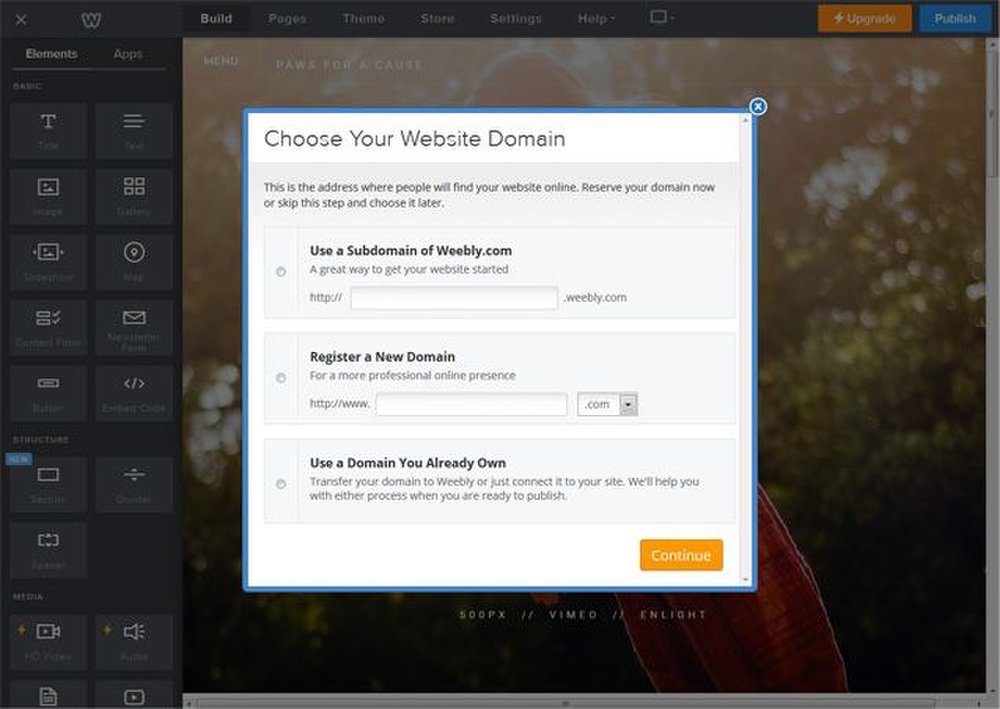 You can create a custom domain with Weebly free of charge for the first year.

Using Weebly's drag-and-drop capabilities, you can add text, images, videos and more.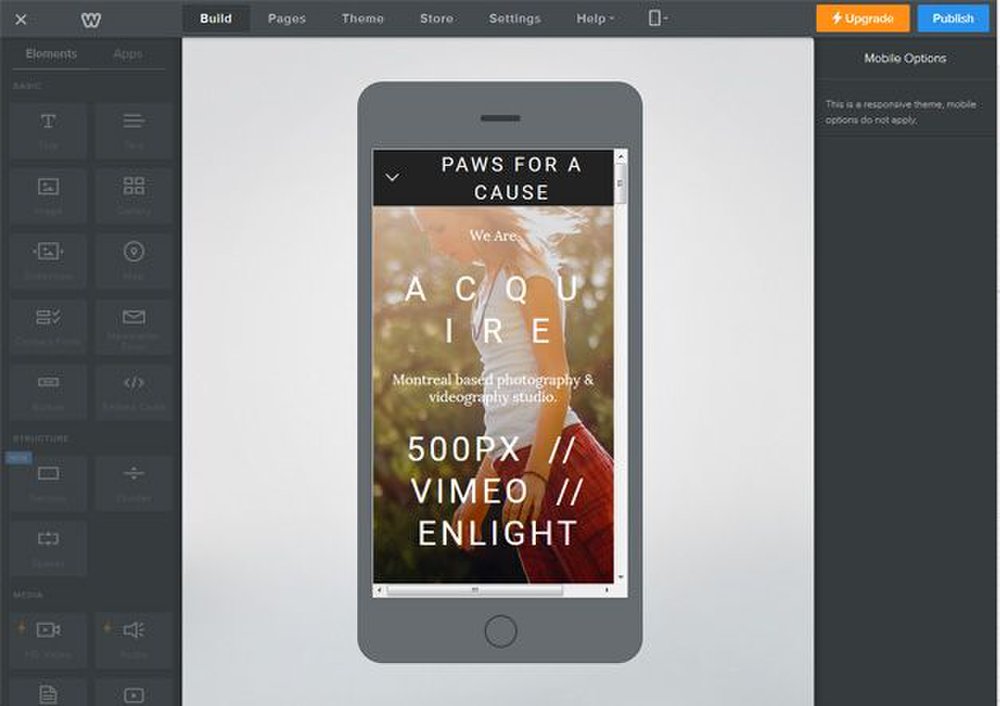 While Weebly's desktop version automatically updates your mobile site when you make edits, you can also use your phone to edit your website.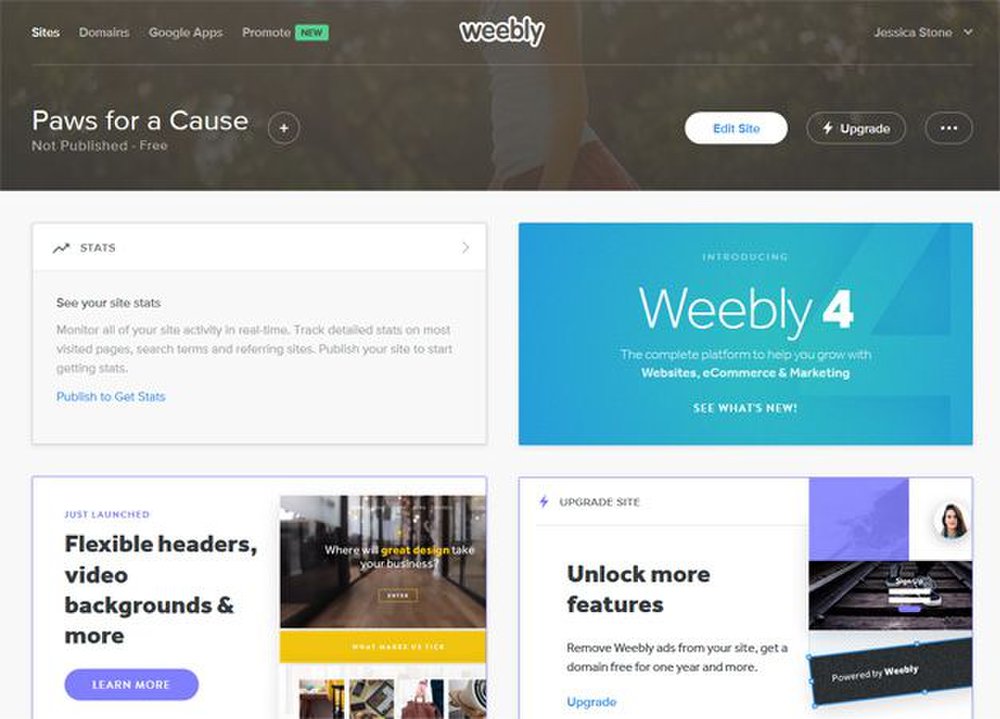 Weebly's dashboard gives you direct access to the design tools as well as detailed stats about your site.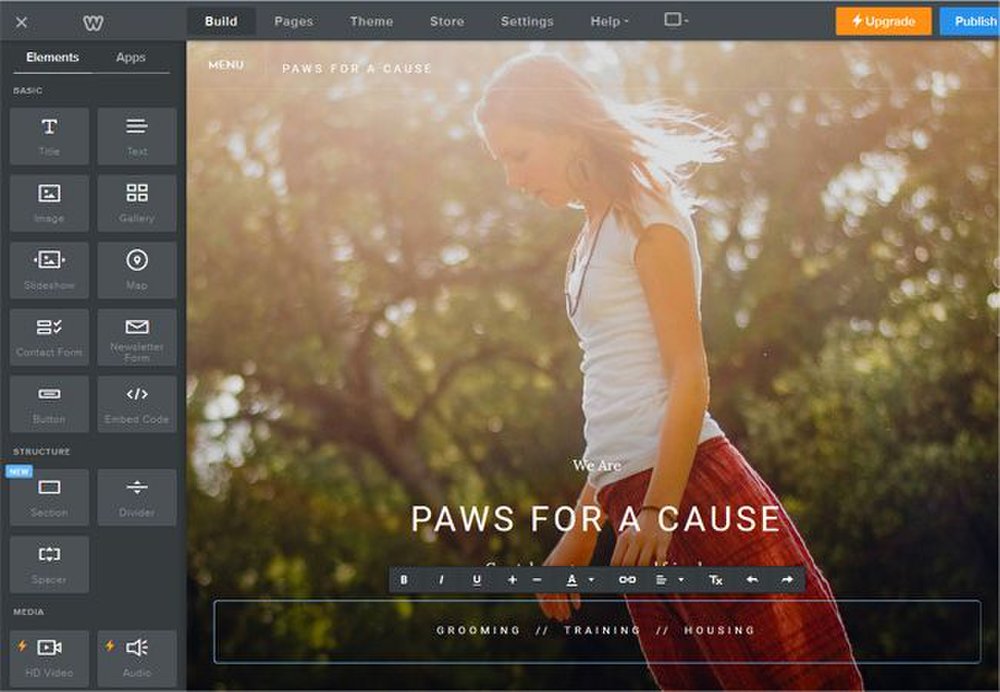 With a clean interface, you can easily navigate Weebly and find the design tools you need to create your website.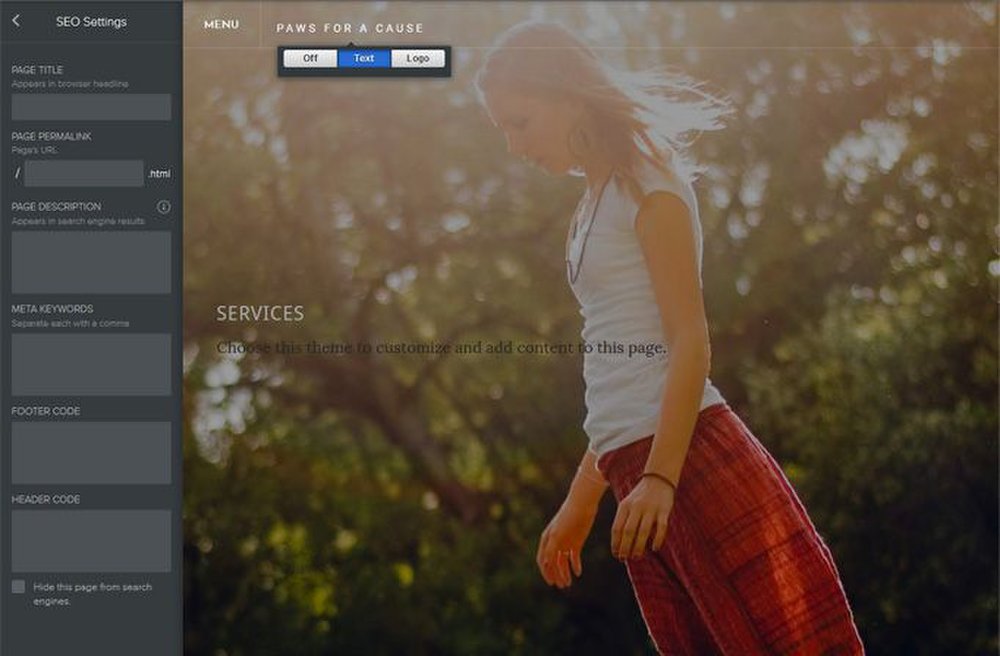 You can add metatags to content easily using Weebly's SEO tools.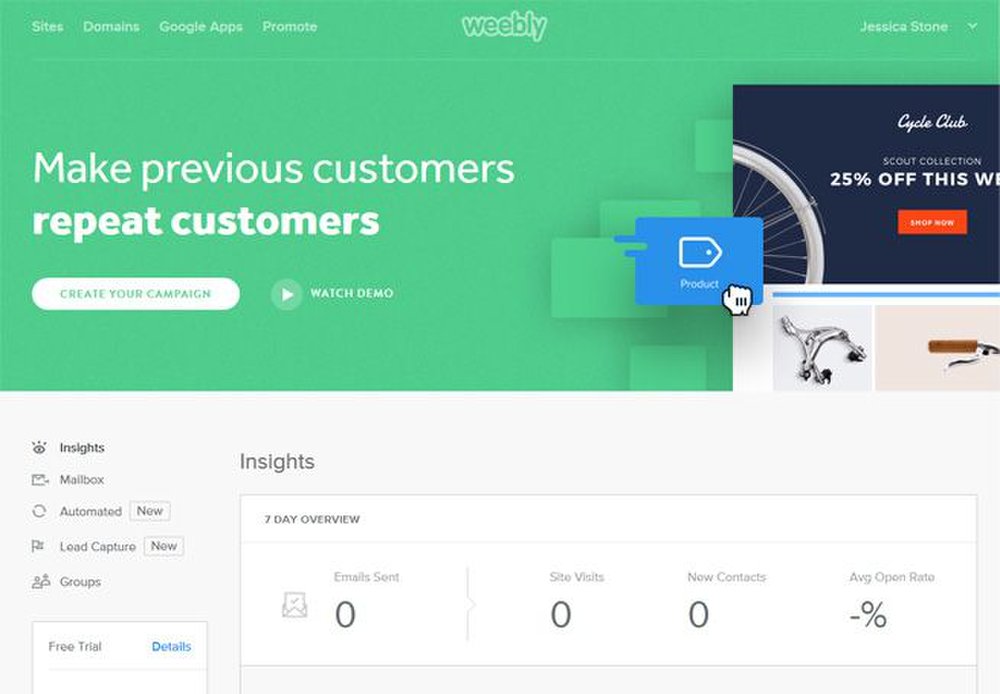 In addition to SEO tools, Weebly has marketing features to help promote your site.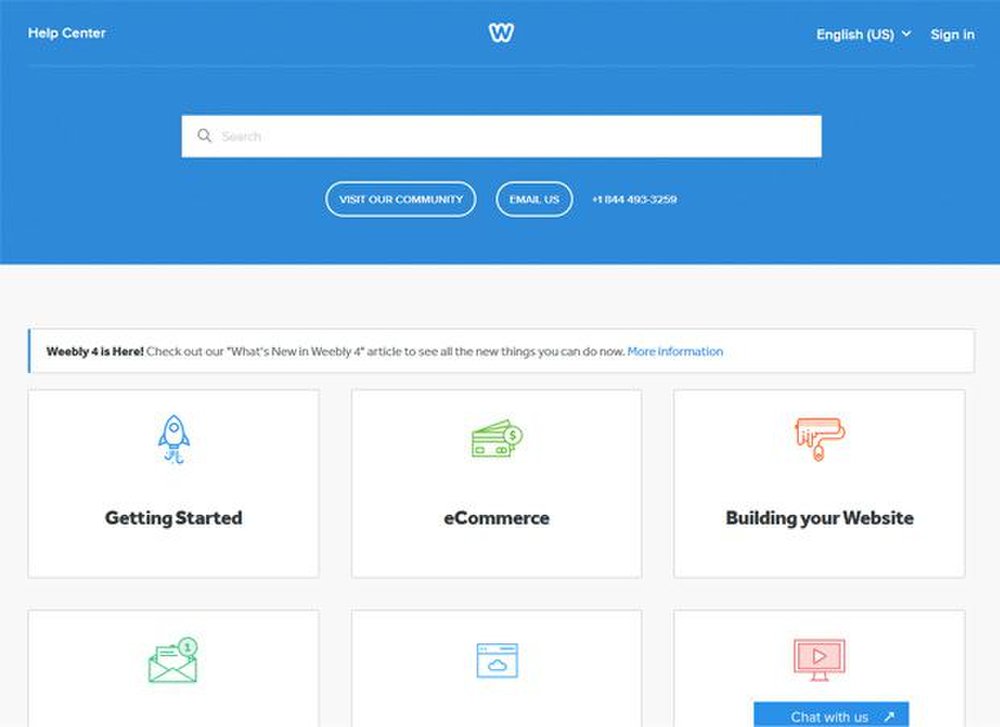 Besides email, phone, and live chat, Weebly hosts a knowledgebase you can use as a resource.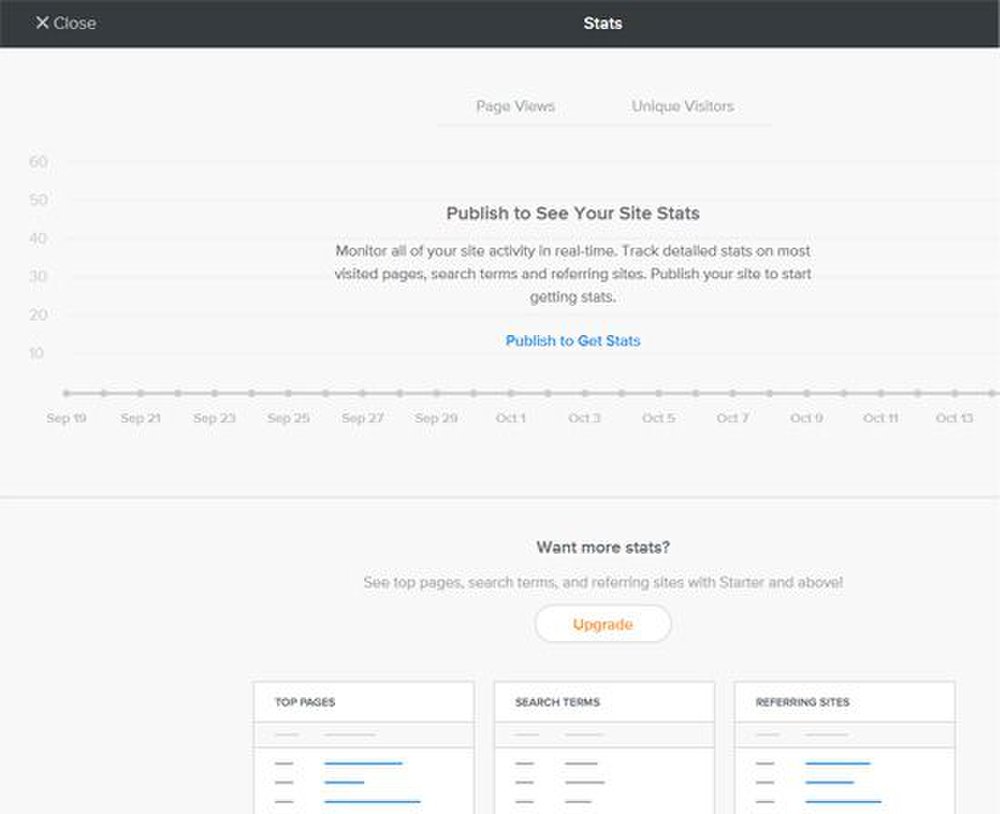 Weebly's analytical tools track important data, including your website's top pages and search terms that are drawing in audience and referring sites.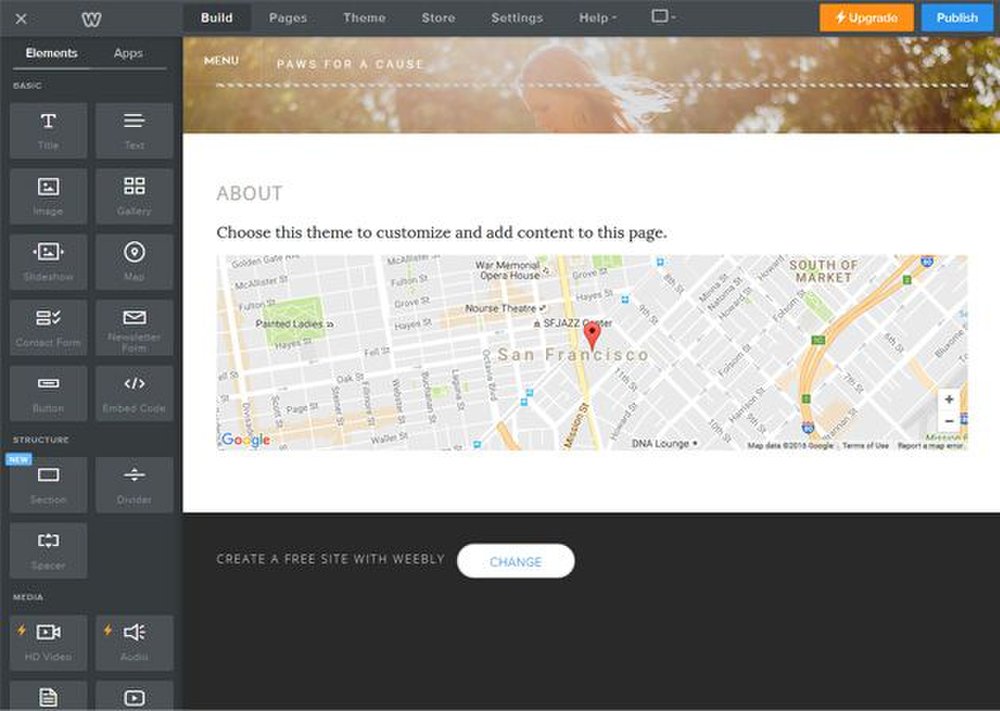 You can add Google Maps to your website with Weebly so customers know where your business is located.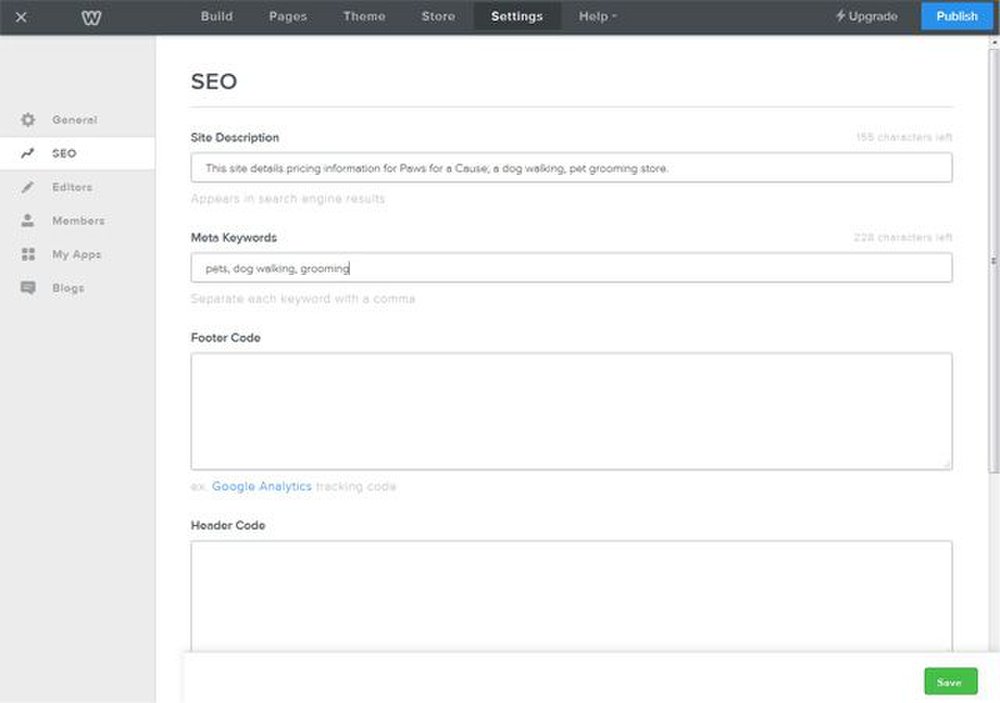 Not only can you add metatags to each individual page, you can also add SEO to the site description page.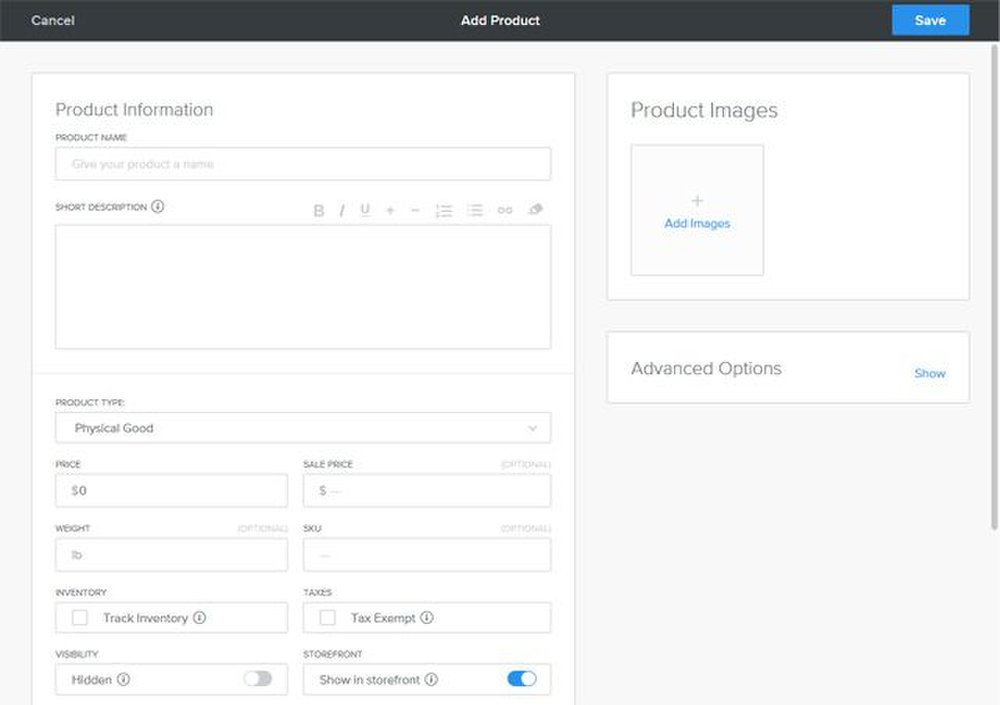 You can sell products on your website using Weebly's shopping cart.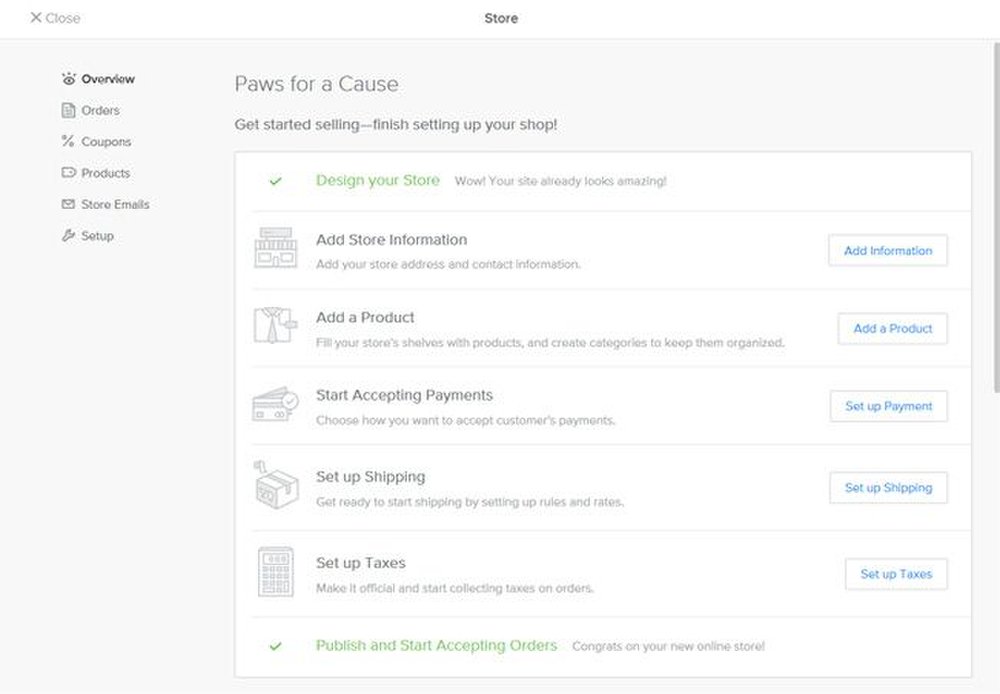 Weebly allows you to add PayPal to your site to make it easier for customers to purchase products.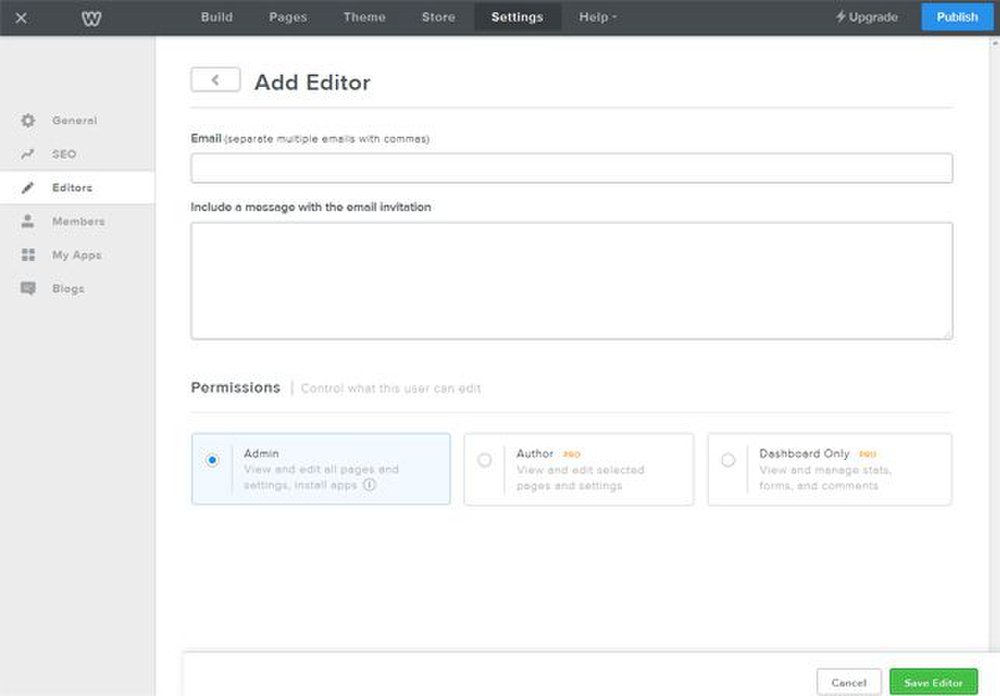 You can set permissions on Weebly so multiple people can edit the website.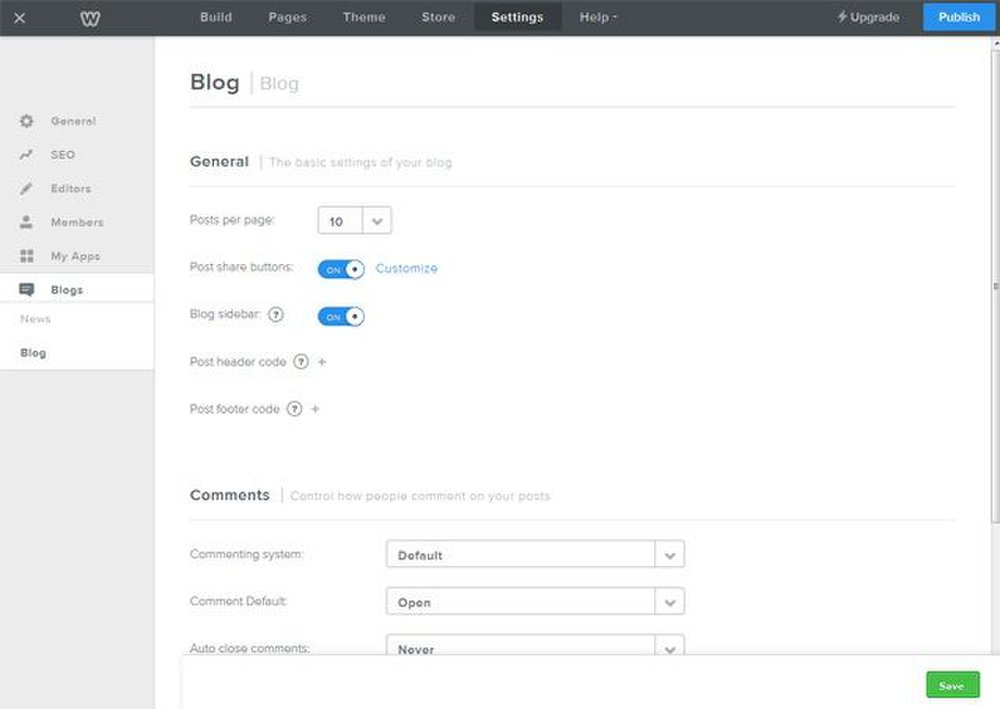 Weebly allows you to add blog posts to your website using the integrated blogging feature.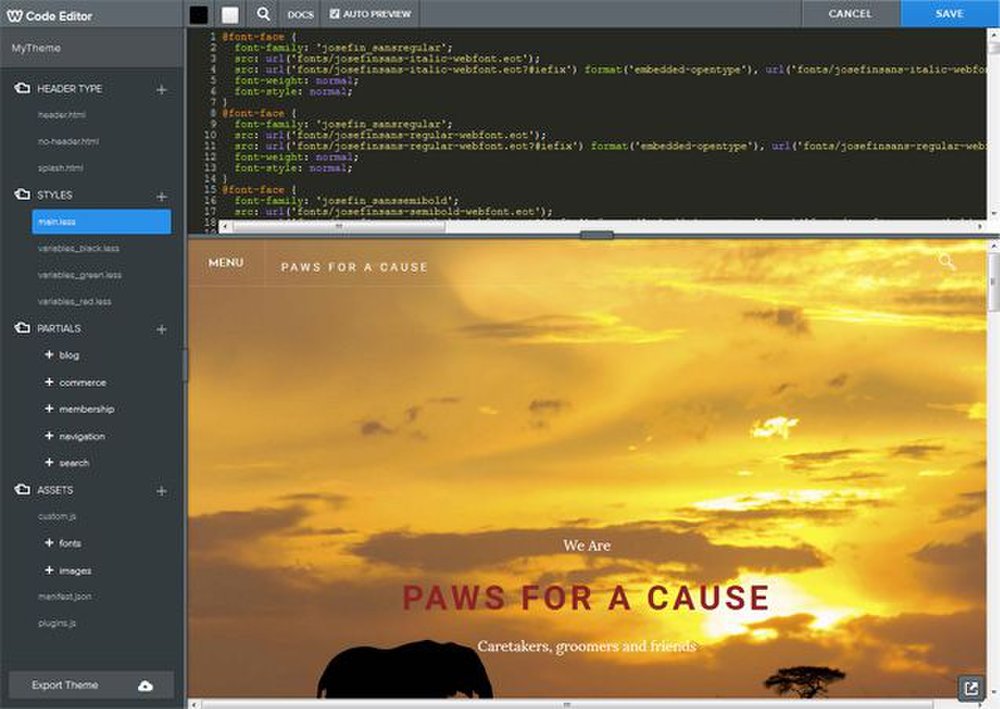 Weebly has an HTML editor that experienced web designers can use.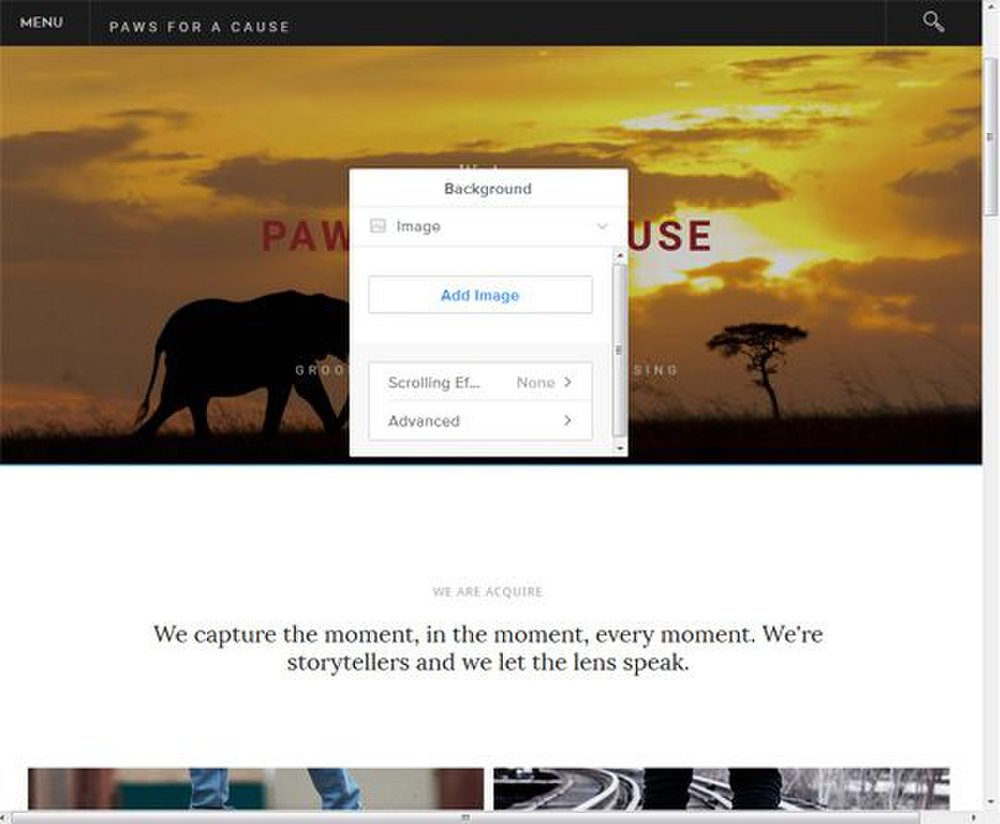 Among Weebly's design tools is a basic image editor you can use to enhance pictures.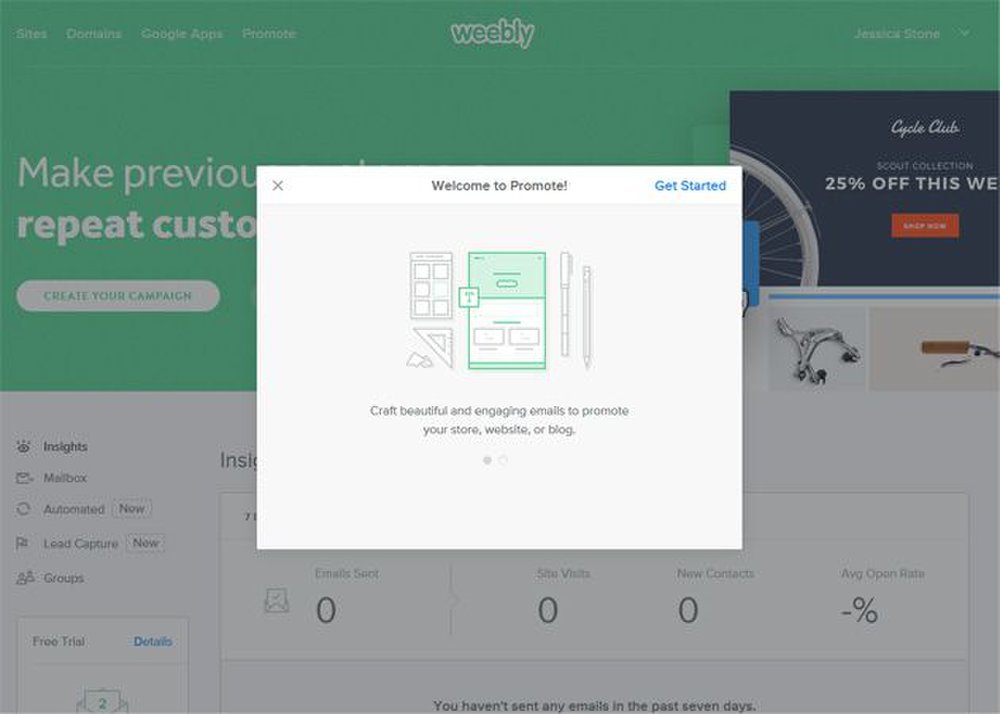 In addition to SEO, Weebly has several marketing tools to help promote your site.
Weebly provides the best hosting, blogging and website design software services. With responsive and easy-to-learn website development tools, even the most inexperienced users can create an attractive and useful website.
You can create a simple landing page and About section that introduces potential customers to your business or develop a site with any number of subdomains. Weebly earns our praise for its ease of use and features, and because it helps share your site among major search engines.

The interface is clean, with large buttons bearing icons as well as helpful text to explain each tool. If you are familiar with blogging, you'll find a lot of similarities with the interface, as it lets you choose and place widgets wherever you want. It has a standard drag-and-drop interface that makes it easy to add elements to your website. In our Ease of Use evaluation, Weebly earned the highest marks of any other web design software on our list – 94 percent. Between the setup wizard, drag-and-drop tool and clean interface, Weebly was the easiest to use and navigate.
The editor shows you how the webpage will look as you type in text, add images, change fonts and perform other editing. The standard design method in modern website builders is the drag-and-drop format, but if you are familiar with HTML, you can also take advantage of the HTML editor to add your own code. Every button is large enough to display an icon and text explaining exactly what you are putting on your site.
Weebly organizes its templates by theme and style. There are only 18 templates (other applications on our list had 500 or more), but they are all mobile responsive. This means it converts your website and modifies it for a smartphone or tablet. You can view your website in either format from your dashboard, making it easy to adjust your website so it looks good on both desktop and mobile devices.
One standout feature of Weebly is you can edit your website from your smartphone or tablet. This is a great feature if you are on the go or are moving away from desktop technology to mobile devices.
With Weebly's Business package, you get unlimited storage, web pages and websites. Further, you can create an email address based on your domain. Like having a unique website address, having a unique email address (as opposed to @gmail.com) adds to customers' impressions that you are a legitimate business.
While Weebly allows for unique domains and emails, it does not provide them for free. For the first year, your custom domain is free. However, after that, you must pay for it annually. While the cost for domain names is small, many website experts recommend getting a domain name from a third party, anyway, so it's not tied to your web host.
In our increasingly digital world, websites are key for building awareness of your brand, but they cannot do a thing for promoting your business unless they are seen. This webpage design software offers excellent tools for marketing and branding your website. First, with a paid account, Weebly removes its own branding from your site and website address. This makes the site fully yours and projects a professional image. If you are using your site for a business and not a hobby, you want a brand that is exclusively yours.
Next, Weebly helps you harness the power of Google through its tutorials and ability to link your account to Google Webmaster to improve your standing in searches. You can also create meta descriptions, titles and keywords. While content is increasingly gaining importance with Google searches, these tools are nonetheless important for helping your SEO. Finally, you can integrate with Google Maps so users can find your physical business.
Monitoring your site performance can help you understand your potential customers and point out where your site needs improvement. Weebly provides this service in two ways: First, Weebly has its own analytics, which are located right on your dashboard; second, you can connect to Google Analytics for a more comprehensive view of your site's activity.
Between these two tools, you can comprehensively evaluate your audience's behavior and identify top pages, referring sites and what search terms consumers are using so you can promote your website further.

Weebly offers a variety of help and support solutions. You can contact a customer service representative by phone, email or live chat. You also can find assistance from other users in the forum as well as impressive tutorials and a blog for learning and ideas on its website.
Weebly is the best option on our web design software review. Its intuitive interface and familiar tools mean you can start designing an attractive site without any prior experience. It offers professional-looking templates and images to make a site that looks great on both desktops and mobile devices.
It's the best website builder, because you can jump in without any prior experience and make your own website. With explanations of the tools right on the interface, thorough tutorials and responsive live-chat support, it is well suited for novices and experienced designers alike.

Ready to choose your The Best Website Builder and Design Software of 2019? Here's a breakdown of our complete coverage:

Business.com Editorial Staff
The purpose of our community is to connect small business owners with experienced industry experts who can address their questions, offer direction, and share best practices. We are always looking for fresh perspectives to join our contributor program. If you're an expert working in your field – whether as an employee, entrepreneur, or consultant – we'd love to help you share your voice with our readers and the Business.com community. We work hard to only publish high-quality and relevant content to our small business audience. To help us ensure you are the right fit, we ask that you take the time to complete a short application: https://www.business.com/contributor/apply/ We can't wait to hear what you have to say!