Wells Fargo Review
Wells Fargo provides a range of loan options for both new and established businesses. There are three main types of term loans: unsecured loans, equipment financing and working capital loans. Wells Fargo is one of the few traditional banks we reviewed that is transparent with its small business loan rates and terms. This is refreshing for a small business owner who is looking to get quick insight on possible funding scenarios. If you're approved, Wells Fargo offers quick funding times and top industry support. To apply with Wells Fargo, visit the website or your local branch.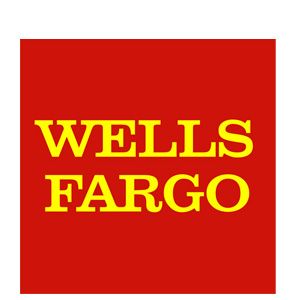 Wells Fargo
The Verdict
Wells Fargo's small business loans are ideal for business owners looking for the backing of a traditional bank without sacrificing the convenience of online loan applications.
To view all our recommendations for small business financing, visit our best picks page.
Depending on the type of loan you sign up for, Wells Fargo can provide funding between $10,000 and $500,000. Wells Fargo does offer some loans without requiring collateral, making it a good option for small business owners looking to get a loan without risking personal or business assets. Wells Fargo also offers fixed and adjustable rates, depending on what type of loan you sign up for.
Rates and Terms
Wells Fargo is very transparent about its terms and rates. You can view a full breakdown of each loan type on the bank's website.
Types of Loans Available Through Wells Fargo
Below, we've highlighted the important aspects of each offering and what to look for as a small business owner.
Unsecured Business Loans
Wells Fargo offers BusinessLoan and FastFlex business loans. With the BusinessLoan offering, you can apply for a loan starting at $10,000 up to $100,000. Fixed rates start at 7.75 percent, depending on your business's financial qualifications. Terms range from one to five years, with no specific collateral required. The bank may ask you to sign a personal guarantee, which is a legally binding agreement that you'll repay the loan. You can estimate your monthly payments with the company's loan calculator, which you can use here.
The FastFlex offering ranges from $10,000 to $35,000. Rates start at 13.99 percent, and payments are made on a weekly basis for the term length. Terms are usually one year. Wells Fargo also provides a weekly payment calculator, so you can estimate what your weekly payments will be.
Equipment Express Loan
Equipment loan amounts range from $10,000 to $100,000, with terms lasting from two to six years. There are two types of rates, depending on what you're financing. You can finance vehicles for 6.75% and equipment for 7.25%. Both of these rates are fixed. There is an additional opening fee waiver for $150, but there aren't any annual or prepayment fees. Equipment loans require collateral; you can use the vehicle or equipment you're financing as collateral. (It's not clear if you can use this type of loan to finance software.) Businesses can be eligible for a 0.25% discount by setting up automatic payments from a Wells Fargo business checking account.
Advancing Term Loans
These loans are working capital loans that provide businesses with between $100,000 and $500,000 on a one-year draw. This type of loan is secured with business assets, so you'll have to provide inventory, equipment, cash or accounts receivable as eligible collateral. There's an origination fee of .5% due at opening. Wells Fargo says this type of loan is best suited for businesses generating between $2 to $5 million in annual revenue. Individual interest rates for these loans will vary depending on your business's financial history.
Wells Fargo also provides lines of credit, credit cards, commercial real estate loans and other types of business loans.
Features
Wells Fargo offers a streamlined loan process and flexible collateral (on some loans), making it a good option for some small business owners.
Loan Process
Business owners can apply for a loan either online or in person at a local Wells Fargo branch. The bank provides an online preapproval process, where you can fill out business information online to get a quick idea of whether you qualify or not. This pre-approval process doesn't affect your credit score. Once you've been approved, you'll have to provide various financial documents and formally apply.
Term
Terms vary based on the type of loan you're applying for. Depending on what your business needs, Wells Fargo offers terms ranging from one to six years.
Qualifications
Qualifying for a loan from a traditional bank is more difficult than qualifying with an alternative lender. Wells Fargo treats each loan request on a case-by-case basis, but it will verify your credit score, examine your business's finances and will want to understand what you intend to use the loan for.
Collateral
Wells Fargo offers unsecured loans, but it requires collateral on its equipment financing and working capital loan offerings. Both of these requirements are consistent with industry standards, as equipment financiers almost always require the equipment to act as collateral, and working capital loans are often secured by some form of collateral.
Time Until Deposit
You can receive funding the same day as you're approved, depending on what type of loan you apply for.
Special Documentation
The financial information you'll need to provide to Wells Fargo also varies on a case-by-case basis; ask your loan specialist about what documentation is required. Many alternative lenders don't require a lot of documentation. Because Wells Fargo is a traditional bank, however, it requires financial and personal documentation, including tax returns, profit and loss statements, monthly bank statements and credit checks, as part of its loan process.
When to Use This Type of Loan
Wells Fargo's unsecured loans can be used by small businesses to manage cash flow or to finance business expansions. Equipment financing allows your business to purchase new vehicles and equipment. The working capital loans are ideal for larger businesses looking to cover business expenses.
Reputation and Customer Service
Wells Fargo doesn't have great online reviews. As of March 2019, the Better Business Bureau (BBB) doesn't accredit the lender, and it has an NR for its grade. There are also almost 3,500 customer complaints. The company was also embroiled in scandals involving its mortgage and car insurance products.
Keep in mind that these events are independent of the small business funding operations at the bank. Oftentimes, large companies' BBB score is reflective of a wide range of services and may not apply to your direct situation. Before partnering with any lender, assess the company's reputation to determine if it's the right service for you.
Limitations
Wells Fargo is transparent about its rates and terms. However, it's an established, traditional bank, so it's likely harder to get a loan with this company than it is with an alternative lender.
Editor's note: Looking for a business loan? Click the Compare Quotes button below to have our sister site Buyer Zone connect you with vendors that can help.
Image Credit: Dutko / Getty Images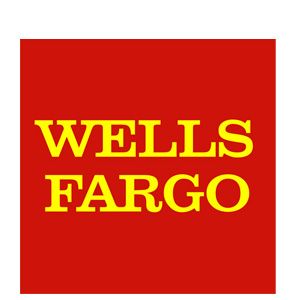 Wells Fargo
The Verdict
Wells Fargo's small business loans are ideal for business owners looking for the backing of a traditional bank without sacrificing the convenience of online loan applications.

Matt D'Angelo
business.com Contributing Writer
I've worked for newspapers, magazines and various online platforms as both a writer and copy editor. Currently, I am a freelance writer living in NYC. I cover various small business topics, including technology, financing and marketing on business.com and Business News Daily.