Wise Business Plans Review
Wise Business Plans is a business plan service based out of Las Vegas, Nevada. It writes business plans for businesses seeking venture capital and angel investors as well as businesses interested in applying for SBA loans, E2 visas and L1 visas. The plans are high quality and contain market and industry research drawn from a wide range of sources. Its turnaround times are above average, while the cost is roughly average for the services we reviewed.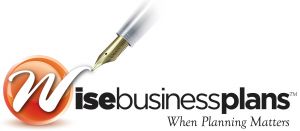 Wise Business Plans
The Verdict
Wise Business Plans has high-quality plans with quick turnaround times. The cost is slightly higher than average. This service also offers other consulting services, such as strategic planning.
Wise Business Plans works with many Fortune 500 companies as well as UPS. It has also partnered with the popular business plan software LivePlan to provide a business writing service to its customers.
When you engage Wise Business Plan as your business plan service, you begin with an hour-long call where the MBA business writer assigned to your account learns about your business and begins writing the plan. From there, they work on the market research and financial forecasts. Follow-up calls and further meetings are at the discretion of you and your writers.
Because business plans make up the bulk of this service's offerings, we read several of its sample plans. These sample plans were compared against a checklist of best practices for business plans.
The plans from Wise Business Plans received a score of 100%, the highest possible score, and it was one of the best of the plans we read. You can expect to find a thorough analysis of your business's industry, including growth trends. The business plan will also look at your business's market, which includes demographic data about current and potential customers as well as macro and microsegmentation, giving potential investors a complete idea of your business's potential.
Wise's business plan also includes an in-depth marketing plan, something that was a weakness for other plans we looked at. Whereas other plans we reviewed provided a brief synopsis of potential marketing opportunities, such as creating a website or using search engine optimization to drive traffic, Wise Business Plan offers in-depth solutions, including data to back up the proposed marketing channels.
Wise Business Plan also includes a competitive analysis that looks at your business's competition and evaluates your strengths and weaknesses in comparison. The plan also highlights what makes your company's product different from others in the industry.
One major benefit of using a business plan service versus software is that the service has access to a variety of research databases. Typically a subscription to a database like IBISWorld can cost over $1,000, and getting a single report can cost several hundred dollars. In addition to IBIS, Wise Business Plans uses Dun & Bradstreet, ESRI, Hoover's and First Research for its market and industry analysis.
In certain circumstances, usually for feasibility plans, Wise Business Plan can perform primary research. This usually takes the form of surveys. There's usually a higher cost associated with this type of research.
You can typically expect to receive the first draft within five to 10 days of engaging Wise Business Plans. This is one of the better delivery ranges of the services we reviewed. It's important to know that this timeframe varies depending on what you need the plan for and how complex it is. A simpler plan can be completed in one week, whereas a more complex plan can take up to two weeks. For the purposes of our reviews, we considered plans for a brick-and-mortar business, such as a restaurant or retail store, which falls into that five to 10-day range.
Once you get the first draft of your plan back, you have two weeks to review it and submit revisions to Wise. This period is one of the shortest we saw, and represents one of the few drawbacks of this service. It usually takes between three to five days to get a revised plan back.
Cost estimates are again based on estimates for a brick-and-mortar business's plan. At $1,650, the cost is only slightly higher than the average of $1,500. Again, the cost can vary depending on how complex the plan is. A business plan for a startup looking for venture capital can be more expensive than a plan for a business looking for an SBA loan.
In addition to writing business plans, Wise also offers a variety of consulting services. Though it's not a licensed broker, it has a list of banks and venture capital firms and can connect clients with those entities.
Wise also has management consulting and can help coach you on pitching your plan. This is helpful since having a business plan is only one step, and you need to be familiar with it so you can present your case to potential investors.
Wise Business Plan has many strengths, including business plans that received the highest score possible. Its timeframe and costs are well within the industry averages. It does have a shorter revision period than some of the other services. It offers a wide range of consulting services in addition to writing business plans.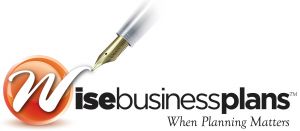 Wise Business Plans
The Verdict
Wise Business Plans has high-quality plans with quick turnaround times. The cost is slightly higher than average. This service also offers other consulting services, such as strategic planning.

business.com editorial staff
business.com Member
The purpose of our community is to connect small business owners with experienced industry experts who can address their questions, offer direction, and share best practices.