Wix - Website Builder Review
By Business.com Editorial Staff
Last Modified: May 20, 2019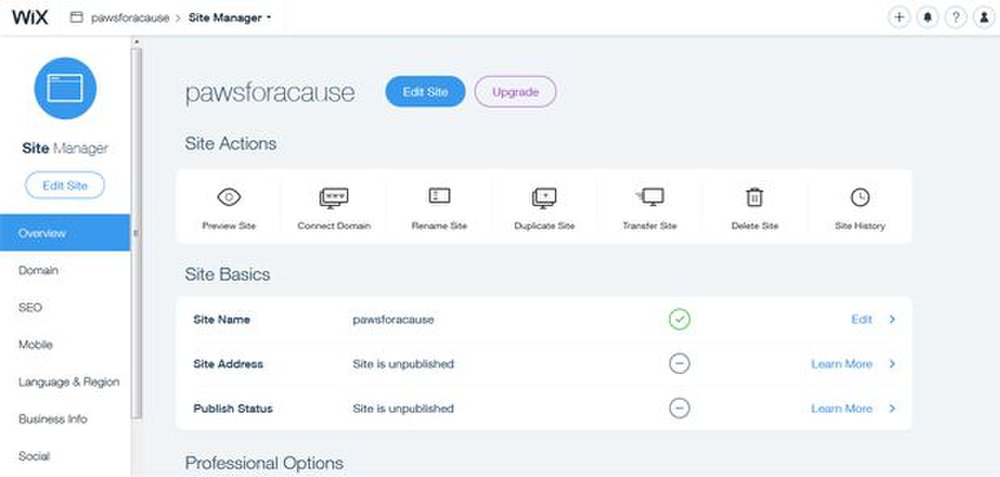 Wix's dashboard gives you immediate access to commonly used design tools.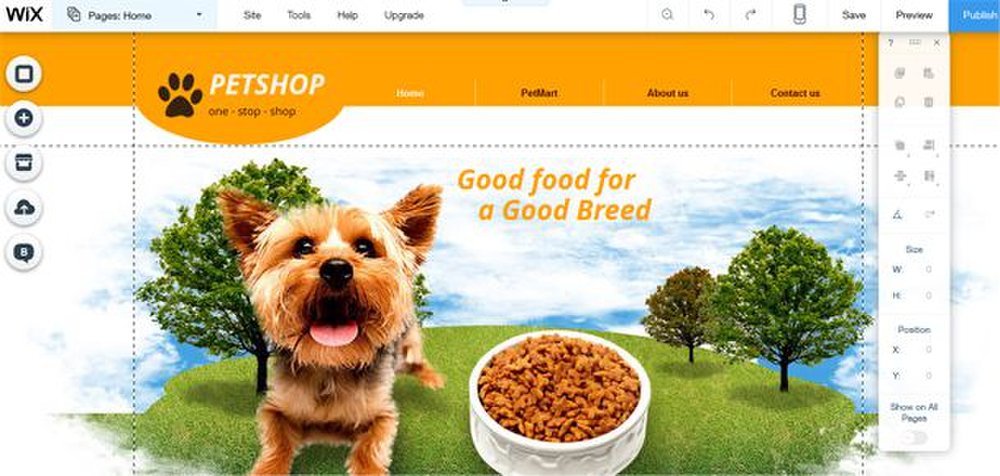 When editing your website, the design tools border the webpage so you can drag and drop them where you want them to appear.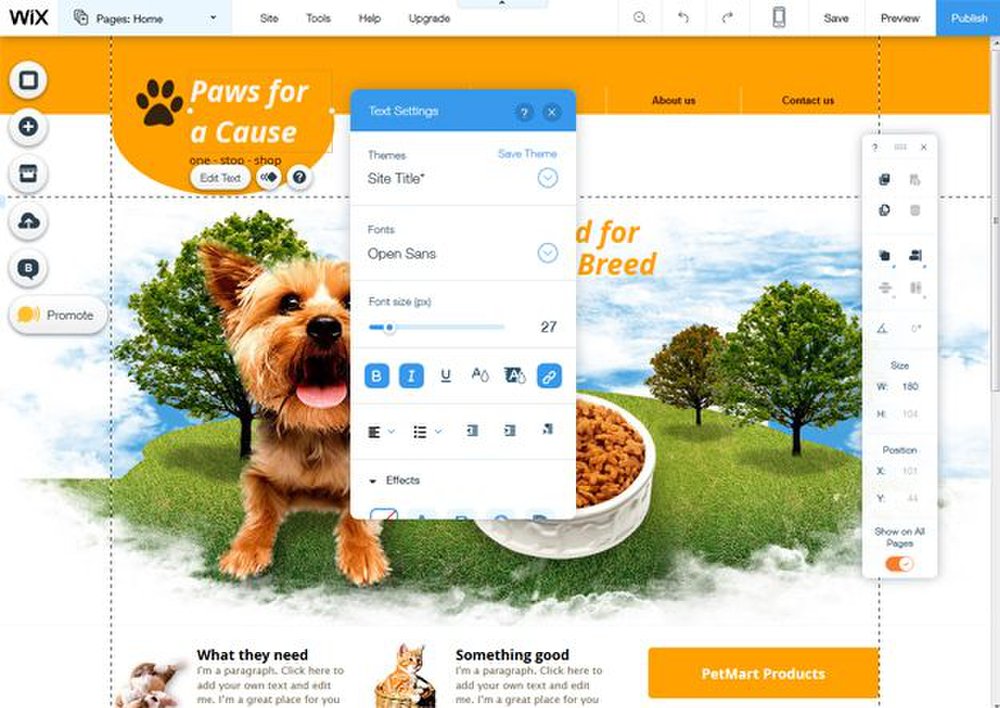 Not only does Wix have numerous tools, but each tool offers extensive design features so you can customize every aspect of your website.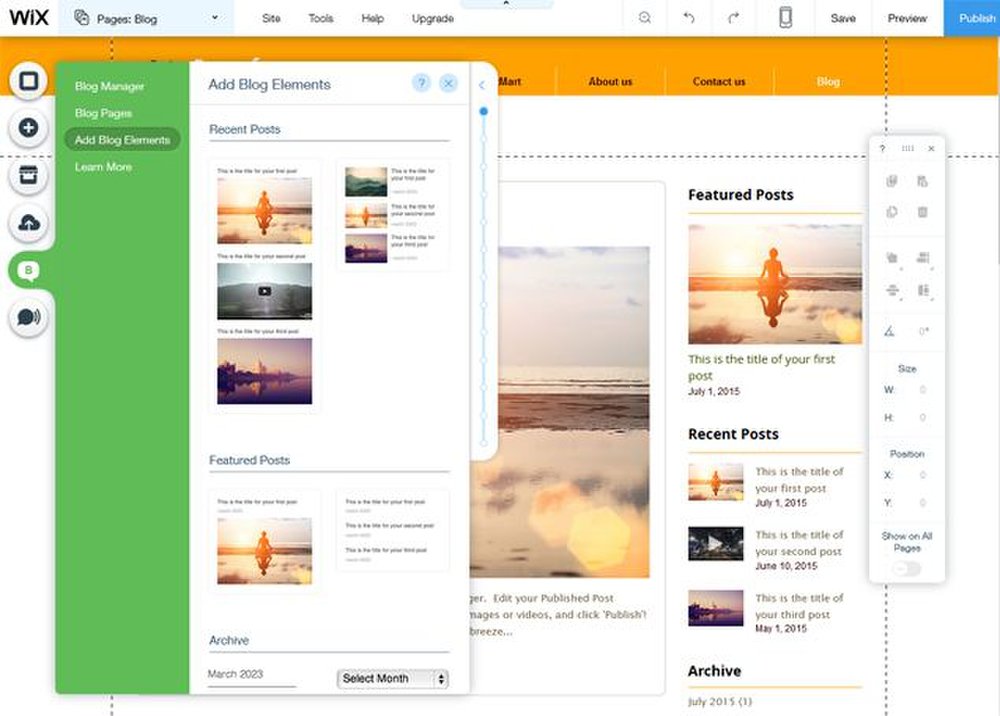 Wix has an integrated blog, making it easy to add content each week.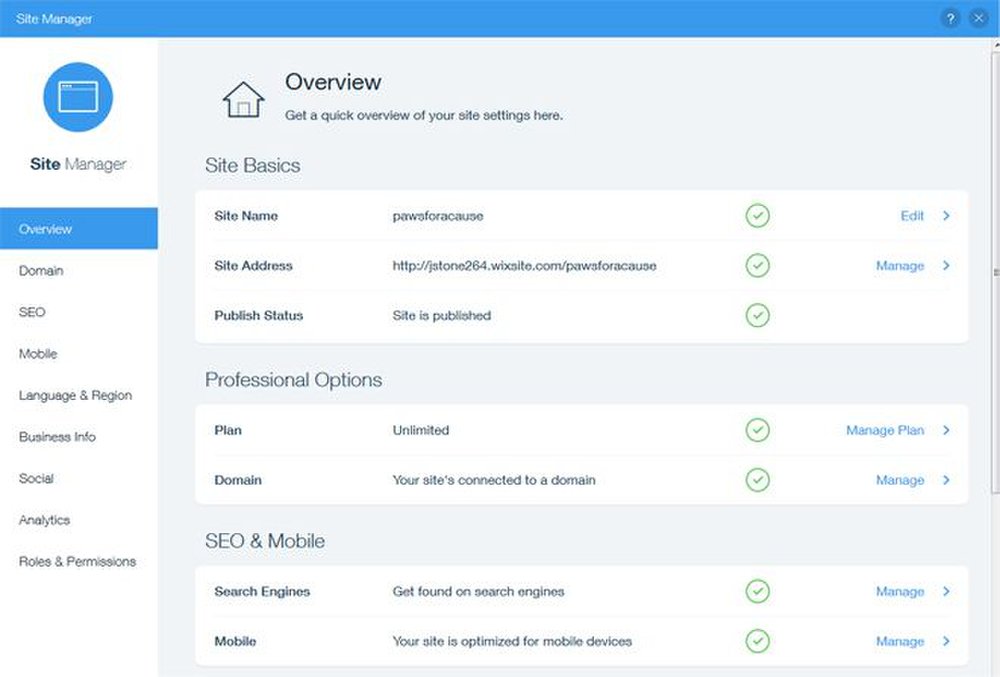 You can set roles that limit what other authors or contributors can add to your site.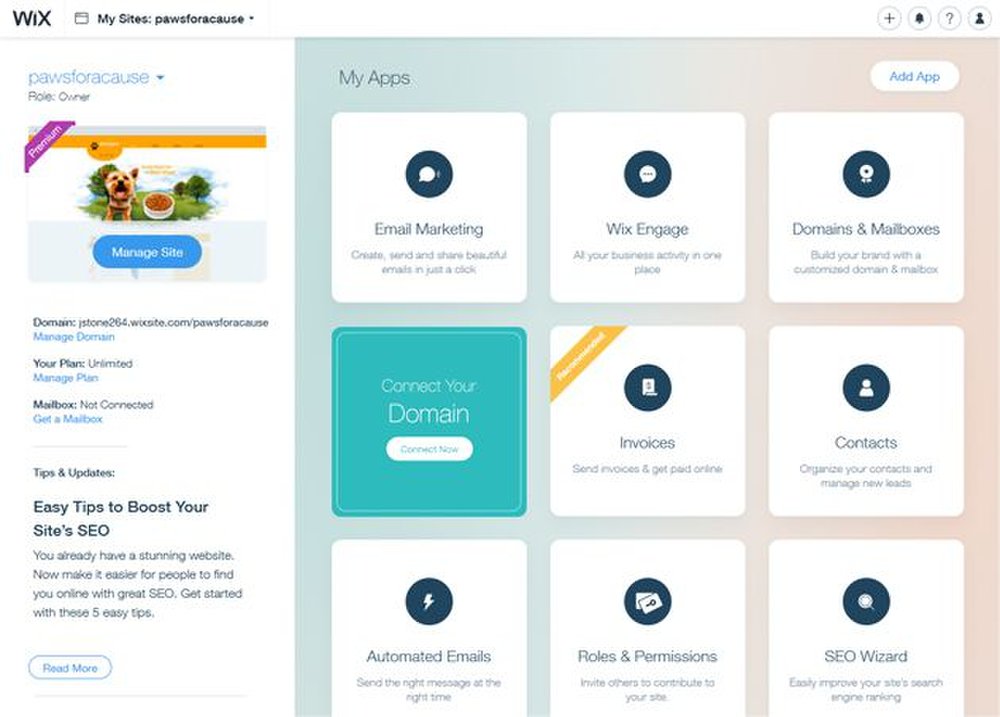 Wix has separate apps to help with marketing, SEO and commerce.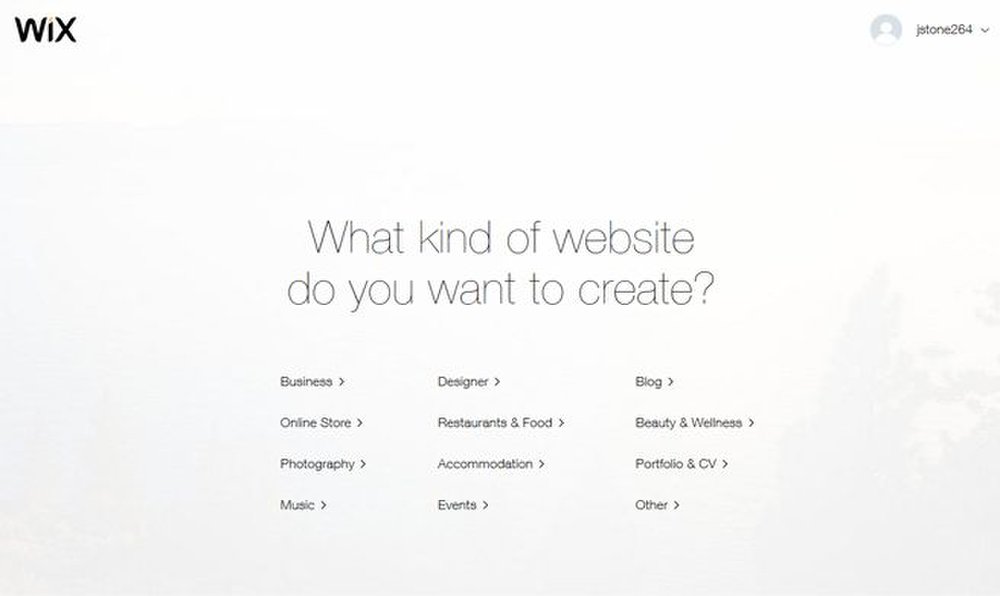 Wix has a wizard that helps you set up your site with ease.
Wix offers over 500 templates you can use to customize your website.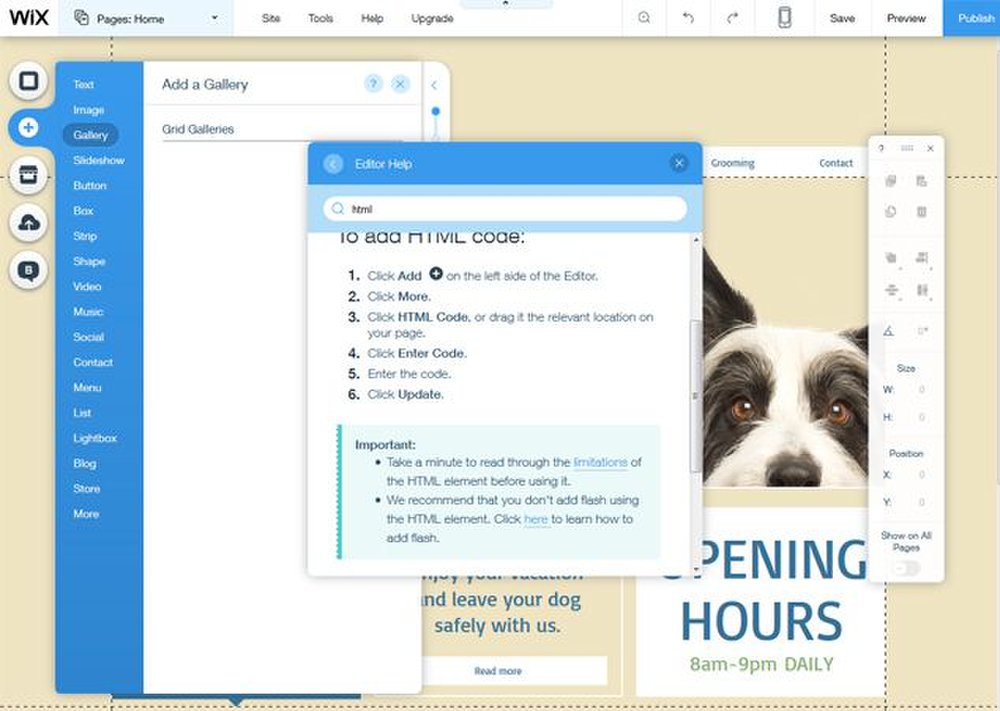 You can find extra help on how to use each of the tools, which makes Wix one of the easiest applications to use of the 10 on our lineup.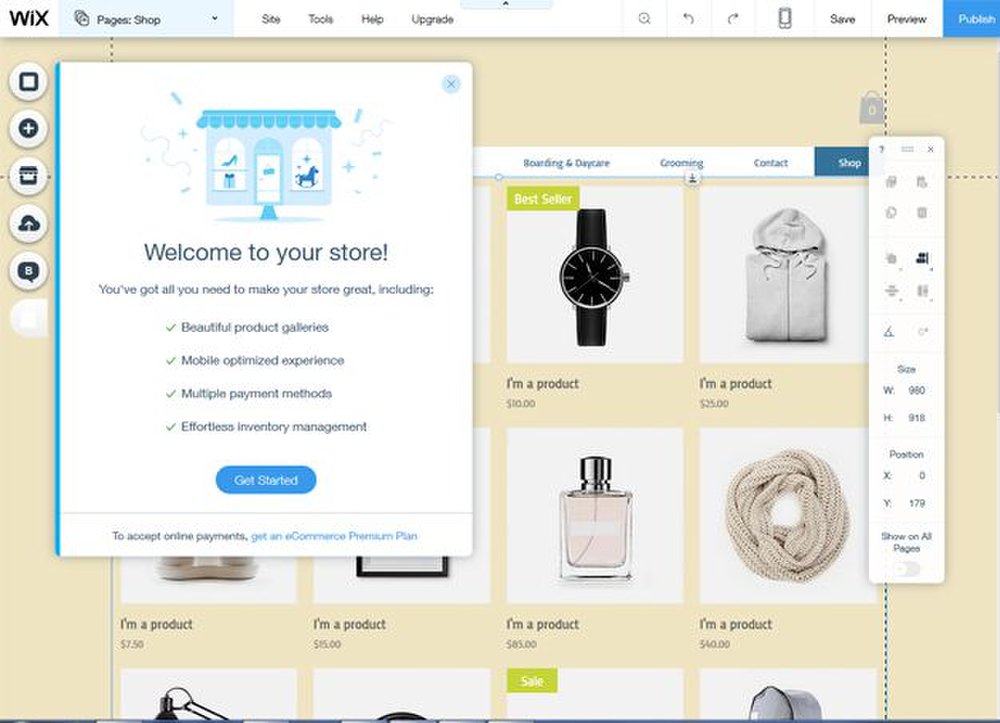 A setup wizard helps you create and manage an online store.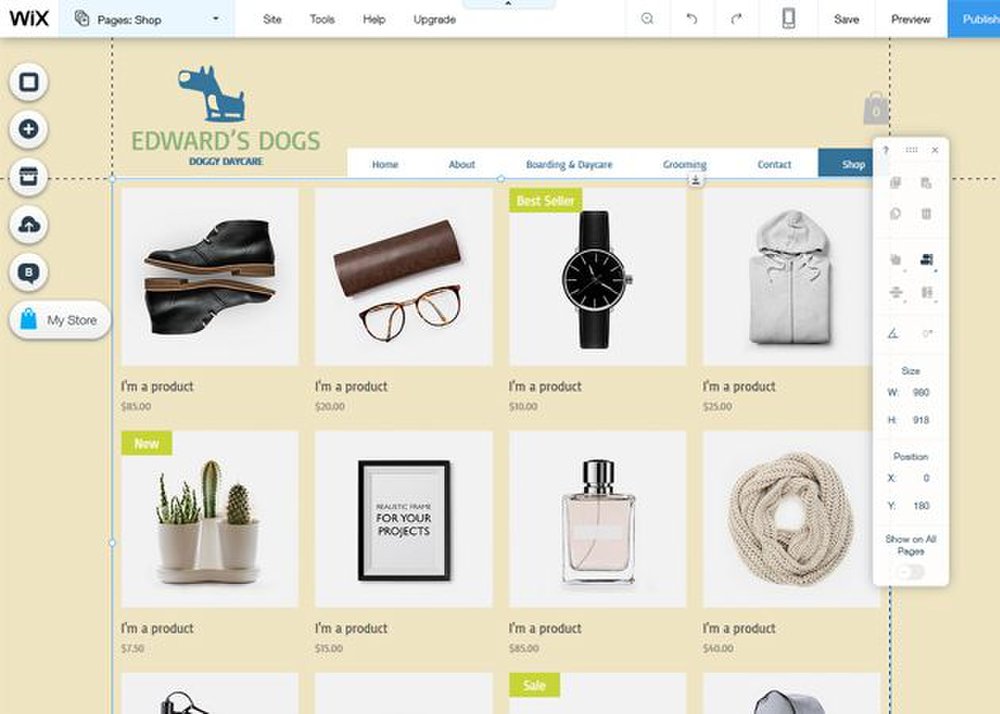 You can sell items and add payment methods to your website using the eCommerce tools.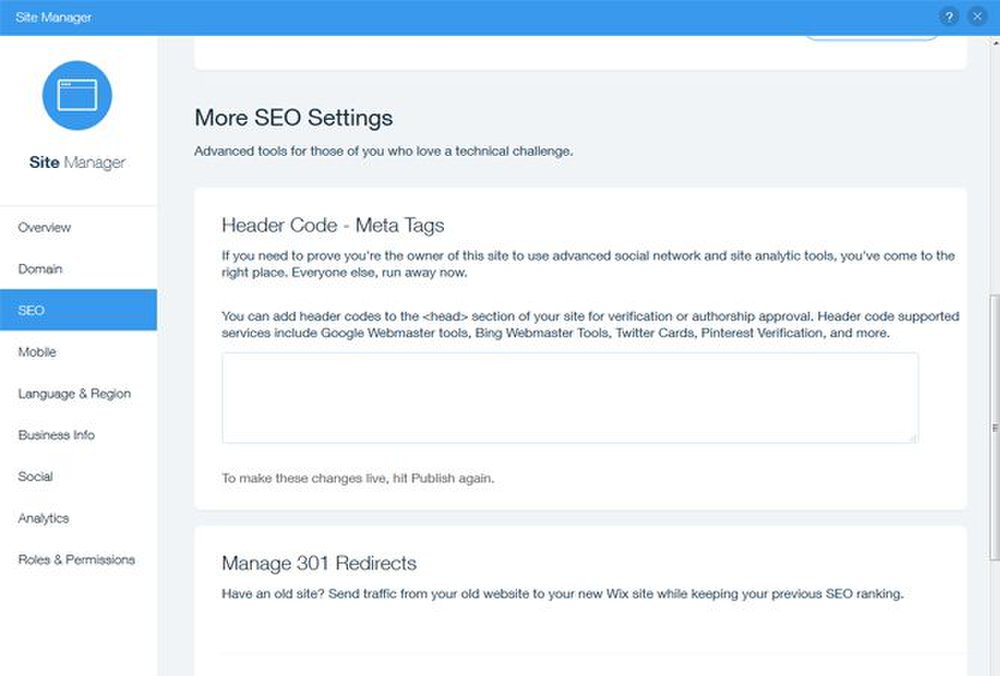 Adding metatags to your content is easy using the SEO tab located on the Site Manager page.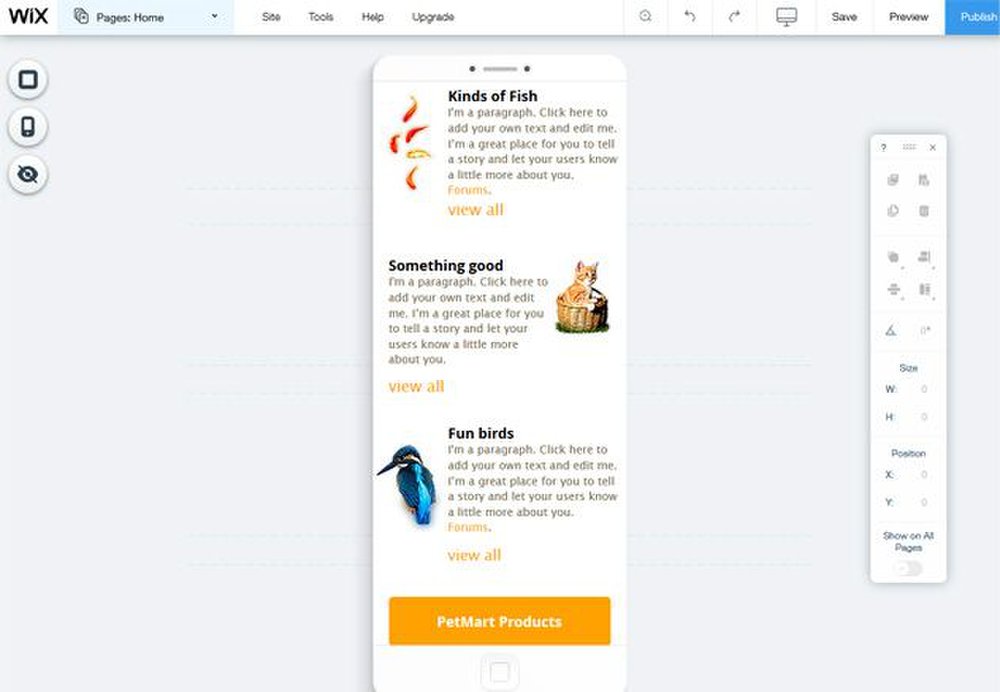 With Wix, you can preview what your site will look like on a mobile device from your desktop, making it easy to format your website for a variety of platforms.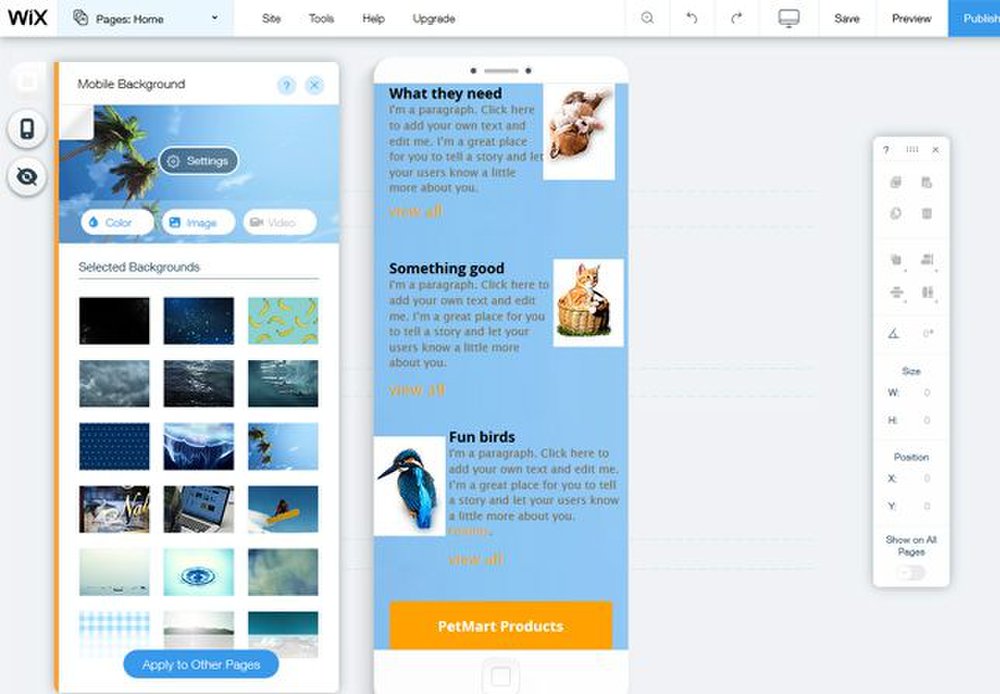 You can change the background of your mobile site with ease using Wix.
Wix's web design software comes with a large selection of design tools and hosting options. Not only is this website creator easy to use, but its large selection of responsive templates surpasses those of other applications on our top 10 list.
When you purchase a plan with this service, Wix offers a free custom domain for one year. After that, you must pay an annual fee to keep it, which is standard for web hosting sites.

The Unlimited plan limits you to 10GB of storage and one website. (If you need more, Wix's higher-priced plans offer unlimited storage.) This isn't a lot of space, but it's not as restrictive as other applications on our list. It also does not include an email address associated with the name of your domain, which helps boost your credibility. However, you can add as many pages to that site as you want.
When you're just getting started with this application, you can use the Wix setup wizard or watch video tutorials. If you're experienced with web design, you can jump right in. One of the first steps Wix requires is that you first select your website's industry or business. Next, you can choose from its templates.
We rated the Unlimited plan, which provides over 500 template choices, which is sufficient for most businesses, especially since you can modify the template. Additionally, Wix has responsive templates that adjust to the screen size of the device the website is being viewed from. Wix not only offers the most templates of the web design software products on our list, but also the best selection.
The dashboard is clean and easy to use. Using the drag-and-drop tool, we were able to create a website quickly. For professional web designers, the software has an HTML editor to customize each page. The software also makes it easy to add SEO and metatags to each page.
With this web-based program, you can edit your websites from either your desktop or mobile device. The software allows multiple editors to make changes to the website. You also can password-protect pages if you want to prohibit users from accessing certain pages that you are working on.
A standout feature of this software is the advertising credits you get with the plan. Wix gives you several hundred dollars of credit for Google and Facebook ads, which you can then use to increase visibility for your business.
This website design software is also strong in SEO integration features, which is designed to get you noticed on search engines. Another helpful feature is social media integration, which lets consumers like your pages or products. Both are excellent free advertising when used well.
You can sell products using Wix's eCommerce features. The software has its own proprietary shopping cart you can enable, as well as PayPal, so you can accept online payments.
Wix integrates with Google Analytics so you know how well your site is performing. With standard data points, such as page views, unique visitors, search terms and top pages, you can evaluate what parts of your site need altering. While this software does not offer audience behavioral data to help you pinpoint exactly what parts of your site work, the tools, when used correctly, can help you create and maintain a successful site.
Wix's in-depth tutorials and FAQs mean you can find the answer to just about any issue. If you need more personal support, you could email the company; however, based on our experience, we never received a response to the multiple email requests we sent. There is a phone number you can call once you sign up for Wix's service, but your best bet for customer support is the online knowledgebase.

Wix is a sound webpage design software application. It offers a multitude of templates you can use, making this one of the best web design software platforms for either personal or business use. While its web hosting package falls behind the other plans we reviewed, it has all the design and marketing tools necessary to create a professional looking and successful site.

Ready to choose your The Best Website Builder and Design Software of 2019? Here's a breakdown of our complete coverage:

Business.com Editorial Staff
The purpose of our community is to connect small business owners with experienced industry experts who can address their questions, offer direction, and share best practices. We are always looking for fresh perspectives to join our contributor program. If you're an expert working in your field – whether as an employee, entrepreneur, or consultant – we'd love to help you share your voice with our readers and the Business.com community. We work hard to only publish high-quality and relevant content to our small business audience. To help us ensure you are the right fit, we ask that you take the time to complete a short application: https://www.business.com/contributor/apply/ We can't wait to hear what you have to say!