WordPress Review
WordPress has become synonymous with the concept of blogging, and deservedly so. This popular blog platform has long been the standard for giving you the tools and guidance to make a professional-looking blog, whether you're new to the concept or a veteran in web design. Its interface is easy to navigate and lets you design and run your blog the way you want.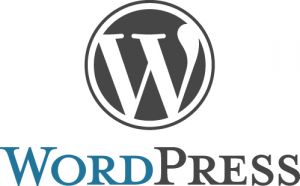 WordPress
The Verdict
An intuitive interface, simple design options and robust SEO tools make WordPress one of the best blog platforms available.
Even the free version gives you unprecedented access to every faucet of your website or blog. WordPress can be used for something as simple as making a recipe site, displaying your photography portfolio or making a travel journal. While it's a simple matter to make a personal travel or photo blog, WordPress also offers the intricate and sophisticated tools to build a professional website if you need a page for your business or media channel. Large companies such as the New York Times, Forbes, Ebay, Best Buy and IBM use WordPress.
If you want to attract more visitors to your WordPress blog, this platform gives you the tools to grow traffic. In-depth stat readouts give you all the information you'll ever need about your blog. With this info you can determine what time of day people are visiting your blog so you can plan your posts accordingly. The platform can even breakdown the activity on your site by tracking how my clicks your pages got, how many times your video was played and even what countries your visitors are from.
For SEO purposes, WordPress does all the heavy lifting for you by automatically optimizing your site to be found by search engines like Google and Bing. Instead of making a list of keywords and tags, the platform uses the title of your posts and content of your blog and sends it to Google to be ranked. The more descriptive your posts, the more likely your blog can be found by someone using the search engine.
To keep your new visitors coming back to your site, keep regularly updating it and use add-ons like an RSS feed subscription button, an email subscription list and social media sharing options. These will let your readers know when your blog has new content.
The platform gives you a WordPress domain name for free, but if you want to connect you blog to your own custom domain, you will need a premium subscription. Using your own domain gives your site more of a professional feel.
The WordPress interface puts you in the pilot seat of your site, giving you everything you need to run your blog. It received our top score for comment moderation tools because it gives you absolute authority over discussions on your site. You can control nearly every aspect of commenting on your blog, with the most important tools being able to ban commenters by their IP and blocking comments that contain certain phrases. You can even set how WordPress notifies you when you receive comments.
WordPress also receives our top marks for its mobile access, not only scaling down your blog for mobile screens, but giving you full control over your site from your smart device. The dedicated app lets you control all aspects of your blog when you're on the go.
Using the free version of WordPress allows the platform to run ads on your site; however, you can turn these off with a premium subscription, and you can even run ads of your own to start monetizing your blog.
While the interface is easy to get a grasp on, the platform offers multiple avenues if you have questions. A help button, which is on the corner of your interface at all times, leads you a page where you can choose to seek help from a support forum, check out a developer blog or send a support request for your specific questions. The free version only lets you send support tickets as the main avenue for getting help, but premium subscription holders can get access to live chat support.
WordPress has a vast library of both free and premium templates, measuring in the hundreds. The interface helps you sort through this selection by letting you narrow down what type of look you're going for. You can select how many columns, what color scheme and which special features you need.
After selecting your template, you are given several customization options on the side menu. Certain customization settings are only for premium members, as is the option to use coding to design your site.
The interface guides you in the process of making changes, helping you to keep your site atheistically pleasing and professional looking. The customizer suggests color palates and conforms borders, headers and fonts to keep everything looking uniform. A variety of widgets can be added to your pages, each of which are hugely customizable. While competitor platforms have shifted to a drag-and-drop format of designing blogs, WordPress keeps its design options fastened to a menu and limited to a certain extent in order to keep your site running cohesively and looking sharp. The exact look of your blog can dictated through coding if you have the knowledge.
WordPress condenses the tedious aspects of managing a website and simplifies it for one person to manage, so you can run your site the way you want. WordPress is not only a platform on which to run your blog, but it also acts as a companion throughout the process by giving you helpful advice and automating a lot of processes for you, which is why we consider it the best blog platform on the market.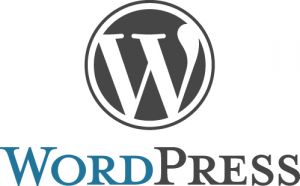 WordPress
The Verdict
An intuitive interface, simple design options and robust SEO tools make WordPress one of the best blog platforms available.

business.com editorial staff
business.com Member
The purpose of our community is to connect small business owners with experienced industry experts who can address their questions, offer direction, and share best practices.