Work Examiner Review
By Business.com Editorial Staff
Last Modified: August 22, 2018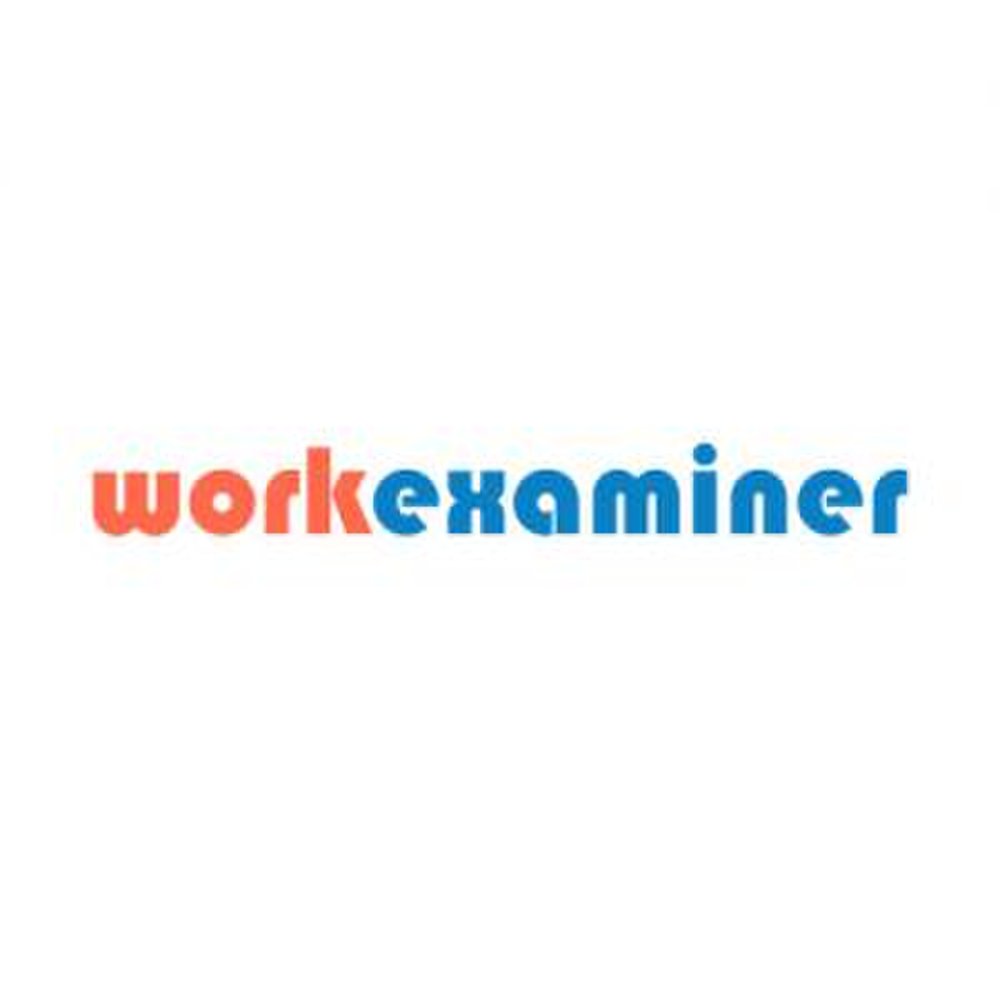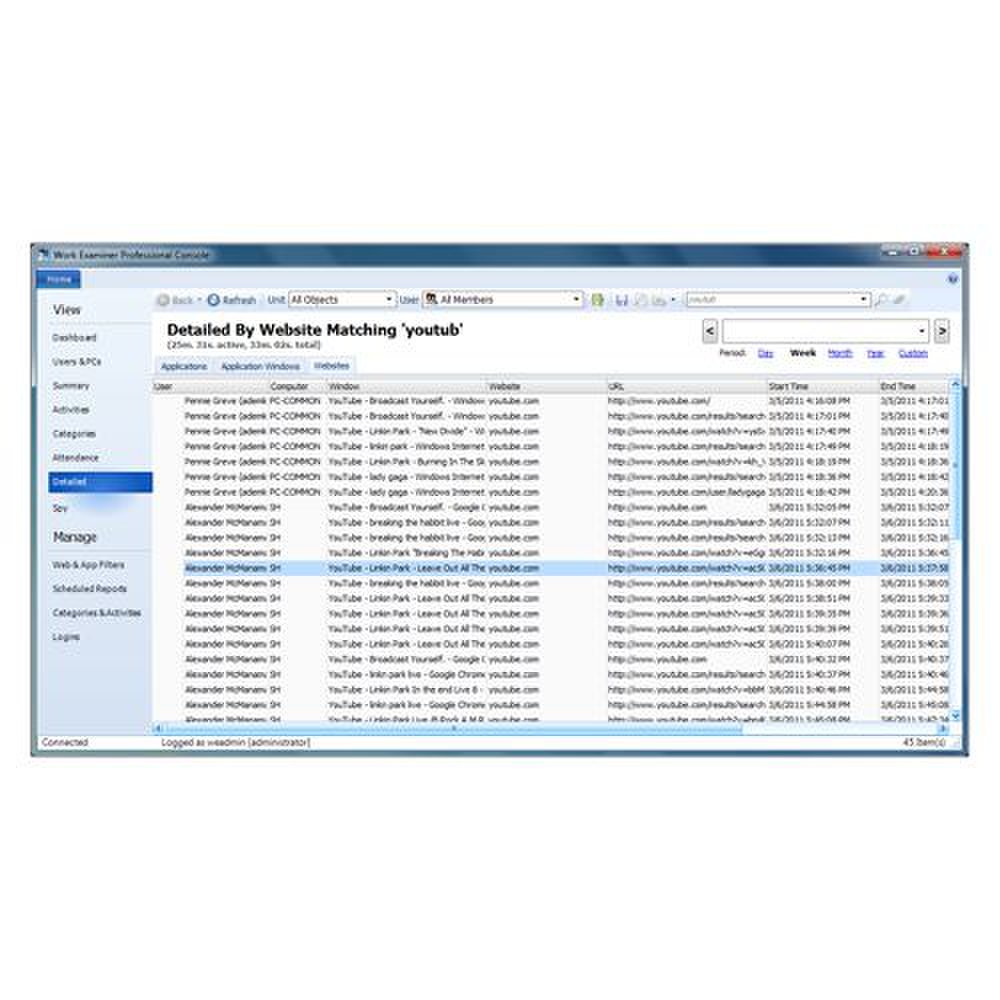 Work Examiner image: This program monitors which websites are visited and how often.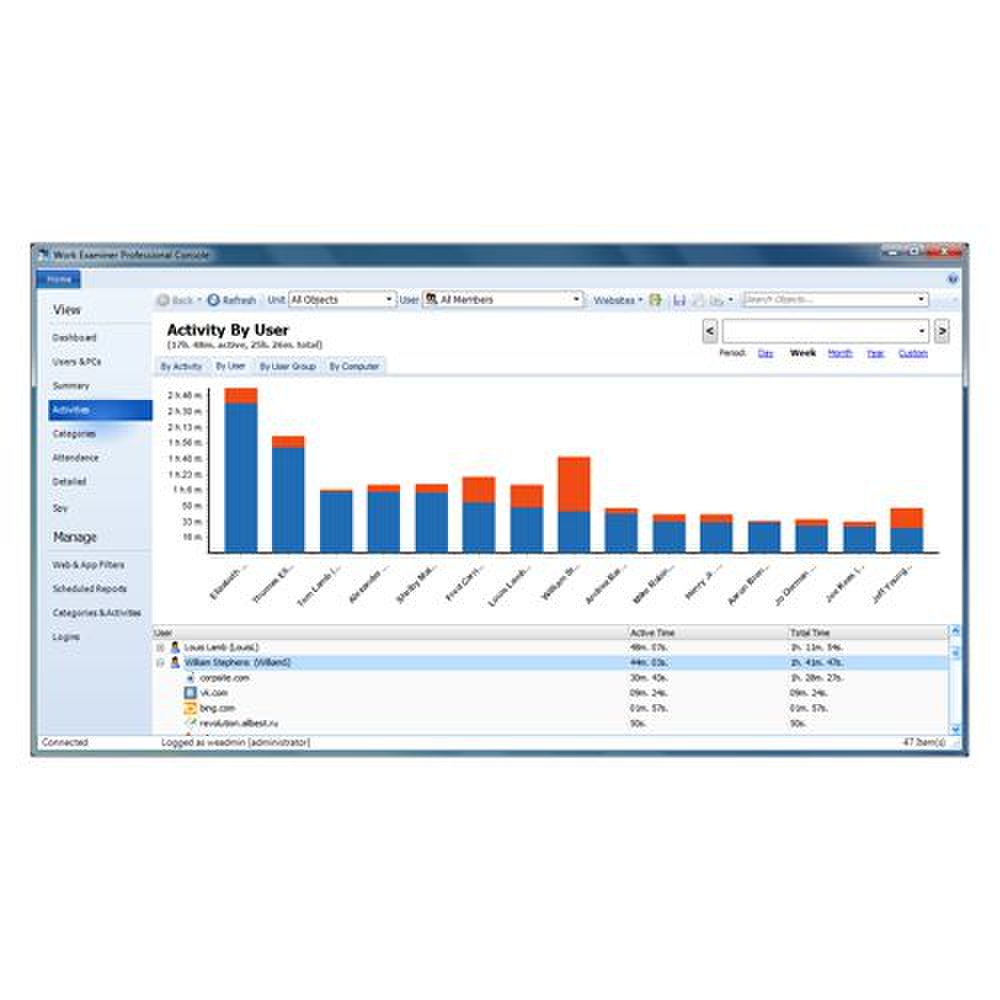 Work Examiner image: You can see which employees spend more time on non-work related activities.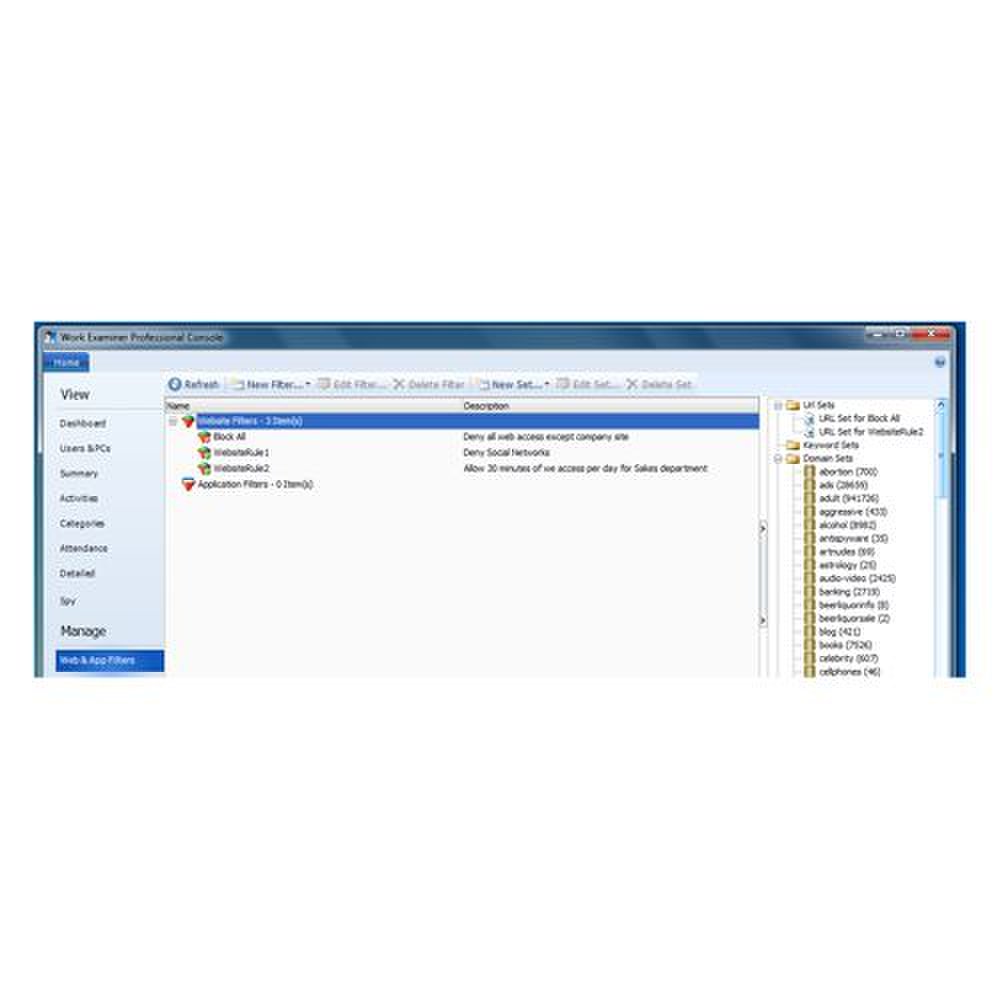 Work Examiner image: This program gives you the ability to filter and block websites.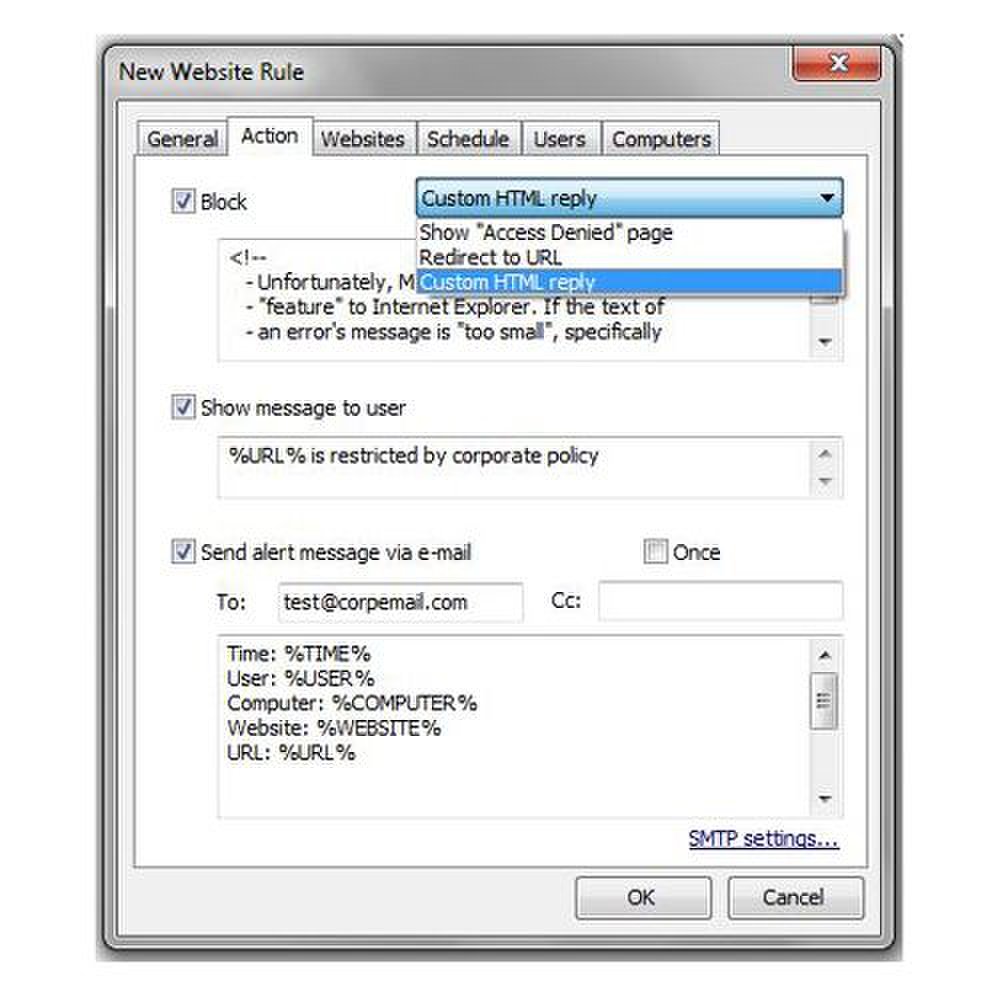 Work Examiner image: You can set alerts so that employees attempting to access programs or websites that are off limits will see a warning message.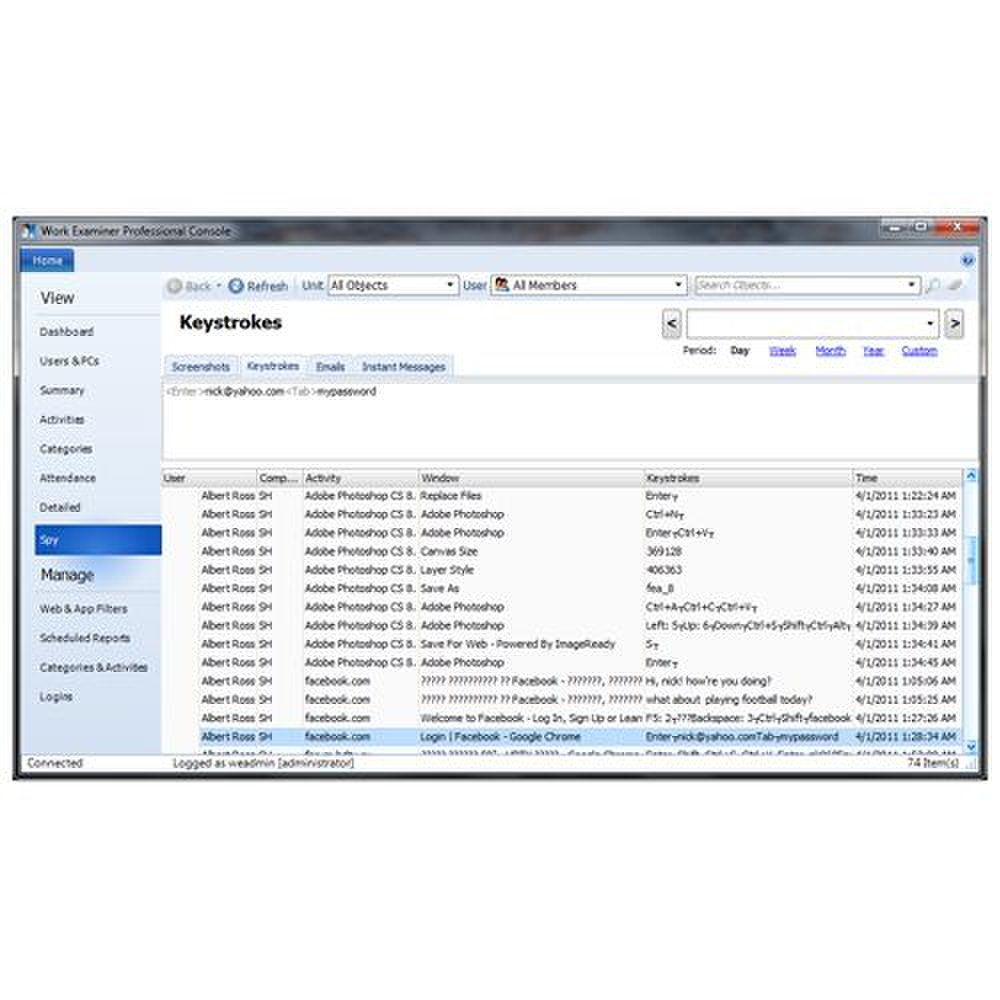 Work Examiner image: The keylogger keeps track of what is typed into search engines, Word documents, email and more.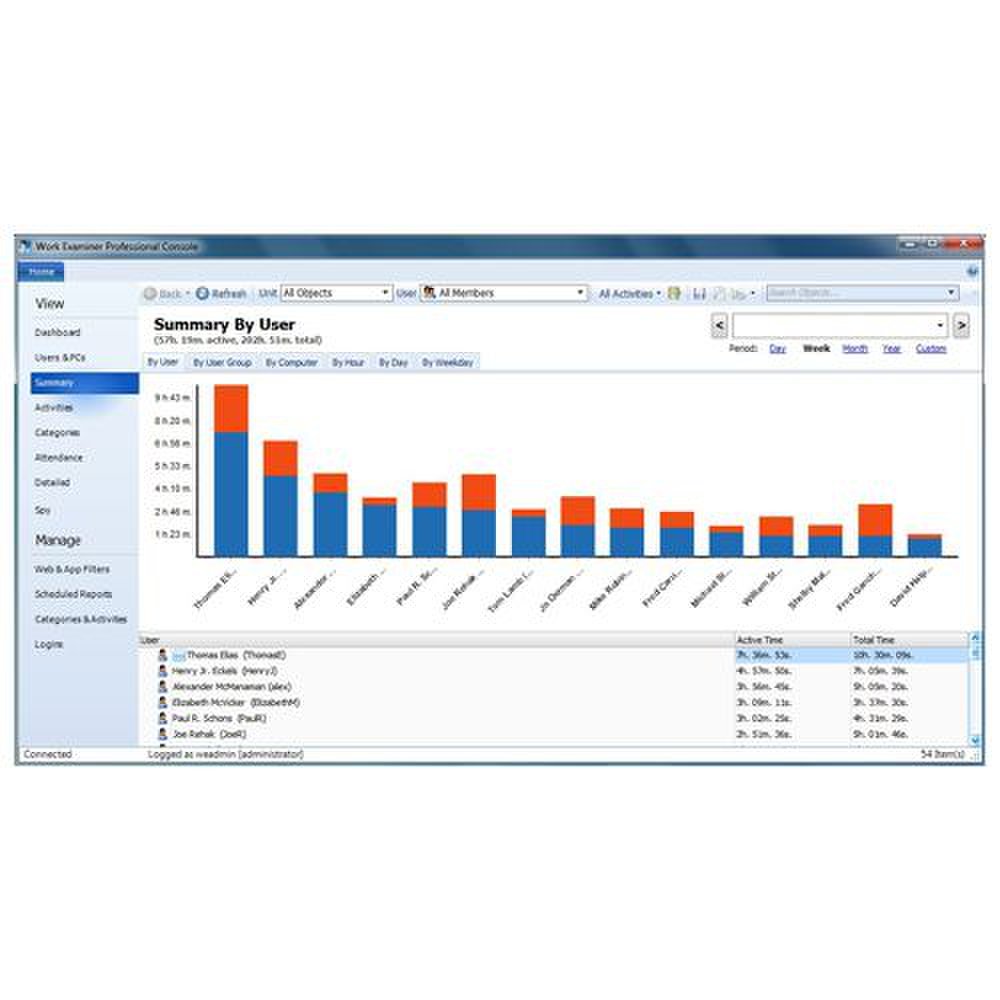 Work Examiner image: This program can track time spent on various activities.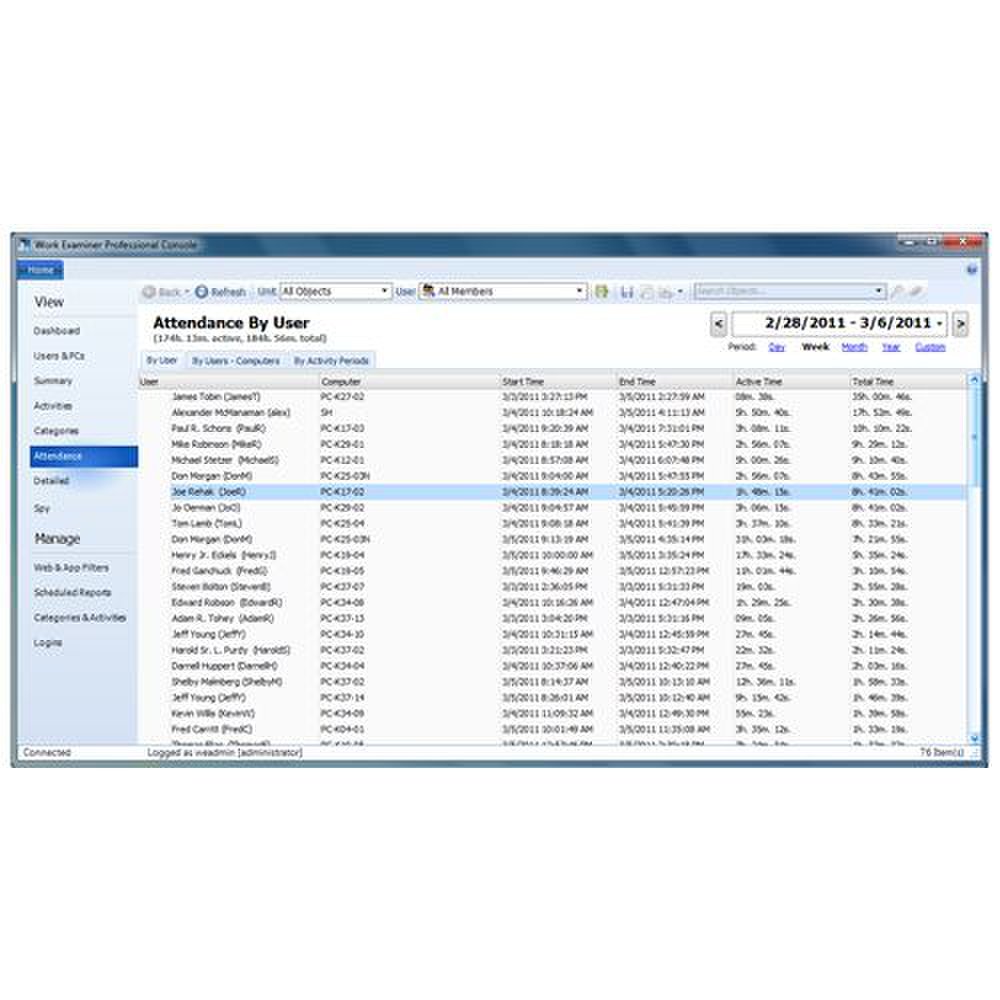 Work Examiner image: You can use Work Examiner to keep track of each employee's attendance record.
Work Examiner employee monitoring software gives you the ability to track employee activity from your own computer in silent, or stealth, mode, which means unless you tell them, your workers won't know you're watching. You can switch off the stealth mode and monitor in transparent mode. Though your employees will know they are being monitored this way, it could be the extra incentive to help keep them on track and on task.
This employee monitoring software monitors all the important internet activities of your employees. This includes tracking how much time is spent on specific websites, keystrokes to see what employees are sharing on sites and tracking word searches to know that workers are looking for content applicable to their project. Email and instant messages are closely monitored and can be viewed in real time so you can see it as it is happening rather than reviewing captured screenshots later. However, this option (to review captured screenshots) is also available so you don't have to be tied to your desk all the time.

This program can filter and block access to specific websites. You can create alerts that pop up to remind employees that their activity isn't adhering to company policies. It also allows you to set time controls so that some websites and applications are only restricted during certain times of the day. This feature is not very common among employee-monitoring systems.
In addition to employee monitoring, Work Examiner is also PC-monitoring software. This means activity that originates from the desktop and applications that are not accessed through the internet are also monitored. You can track when documents are opened, saved and moved. If content is deleted or reinstated, you are alerted. You can also see when files are moved as well as whether they are attached to an email or transferred to a USB thumb drive.
While testing, it was a little challenging to install Work Examiner. The administrative part of the program quickly installed on our computer without any problems. However, in order to get the client portion of the product installed, we had to turn off all firewalls and other protections, leaving our computers vulnerable. It took some more help from the IT department to ensure the program was monitoring. Other monitoring applications we reviewed had similar issues, though most included detailed instructions for our IT department to follow. We didn't find any such help on the Work Examiner website. We didn't have any issues installing and running in transparent mode.
For any snags you may encounter or questions you need answers for, Work Examiner has provided just about every support option to you, including telephone and email support. It has an easy-to-use FAQs section that is broken down by specific solutions so you know your answers are specifically geared toward you and your problem.
It may take a little time, and perhaps some extra tech support, to install the entire program and get it up and running properly. Once it is running, Work Examiner monitors both internet and PC activity, helping to keep your employees on task and to secure critical documents, files and data.

Ready to choose your Employee Monitoring Software? Here's a breakdown of our complete coverage:
Business.com Editorial Staff
The purpose of our community is to connect small business owners with experienced industry experts who can address their questions, offer direction, and share best practices. We are always looking for fresh perspectives to join our contributor program. If you're an expert working in your field – whether as an employee, entrepreneur, or consultant – we'd love to help you share your voice with our readers and the Business.com community. We work hard to only publish high-quality and relevant content to our small business audience. To help us ensure you are the right fit, we ask that you take the time to complete a short application: https://www.business.com/contributor/apply/ We can't wait to hear what you have to say!