Workboard Review
By Kayla Harrison
Last Modified: January 9, 2019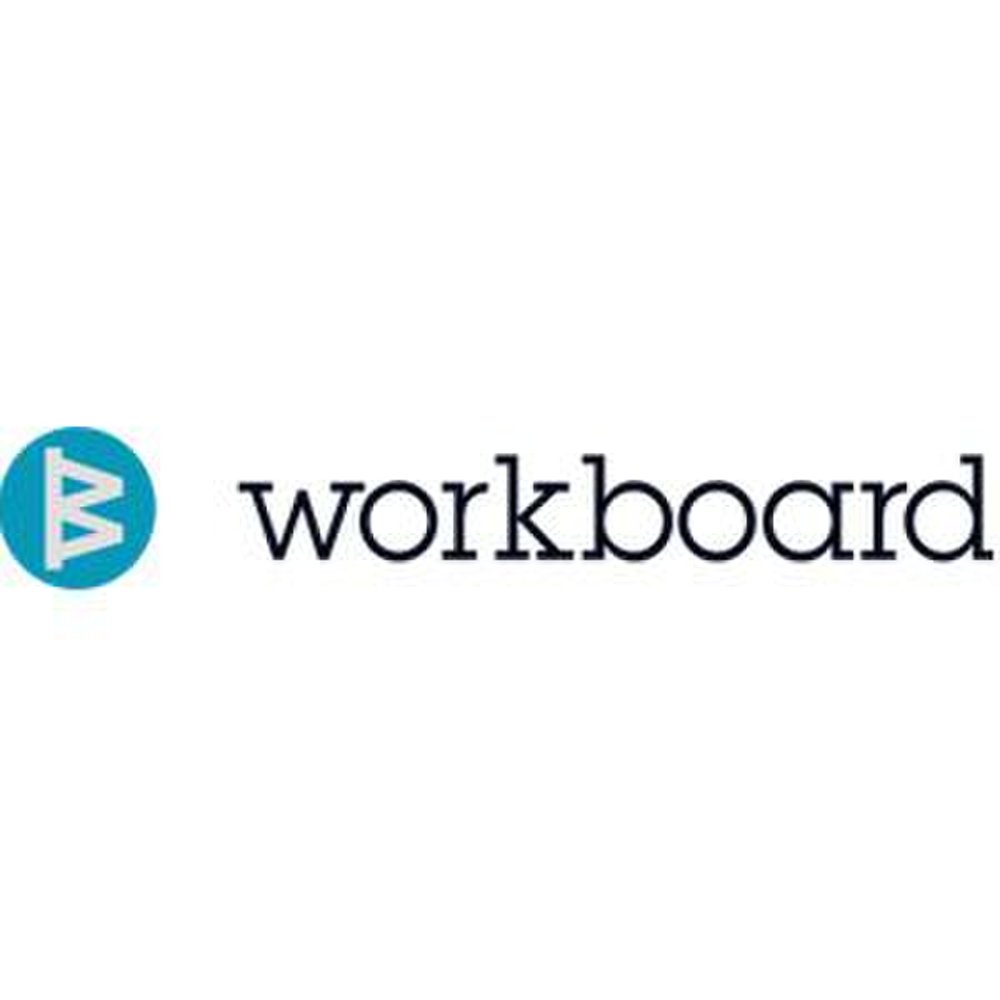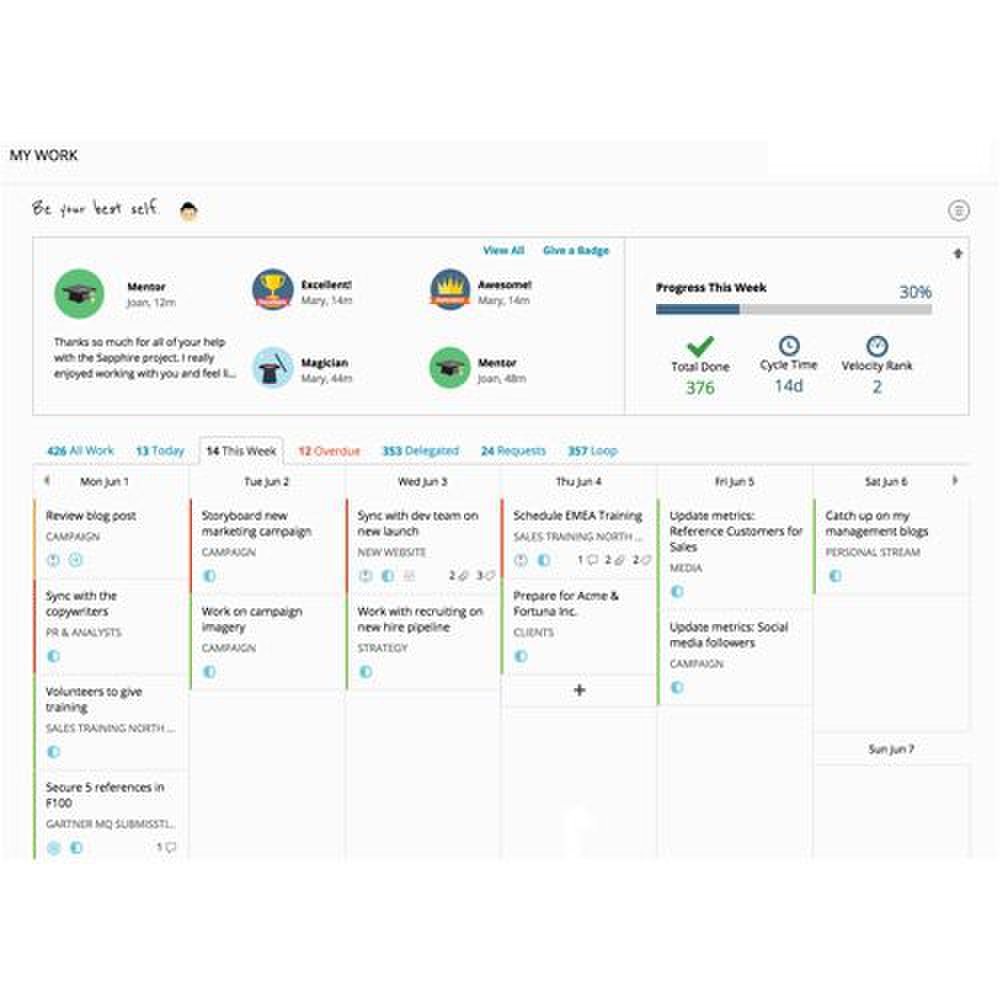 Workboard image: You can arrange and move tasks in a calendar format.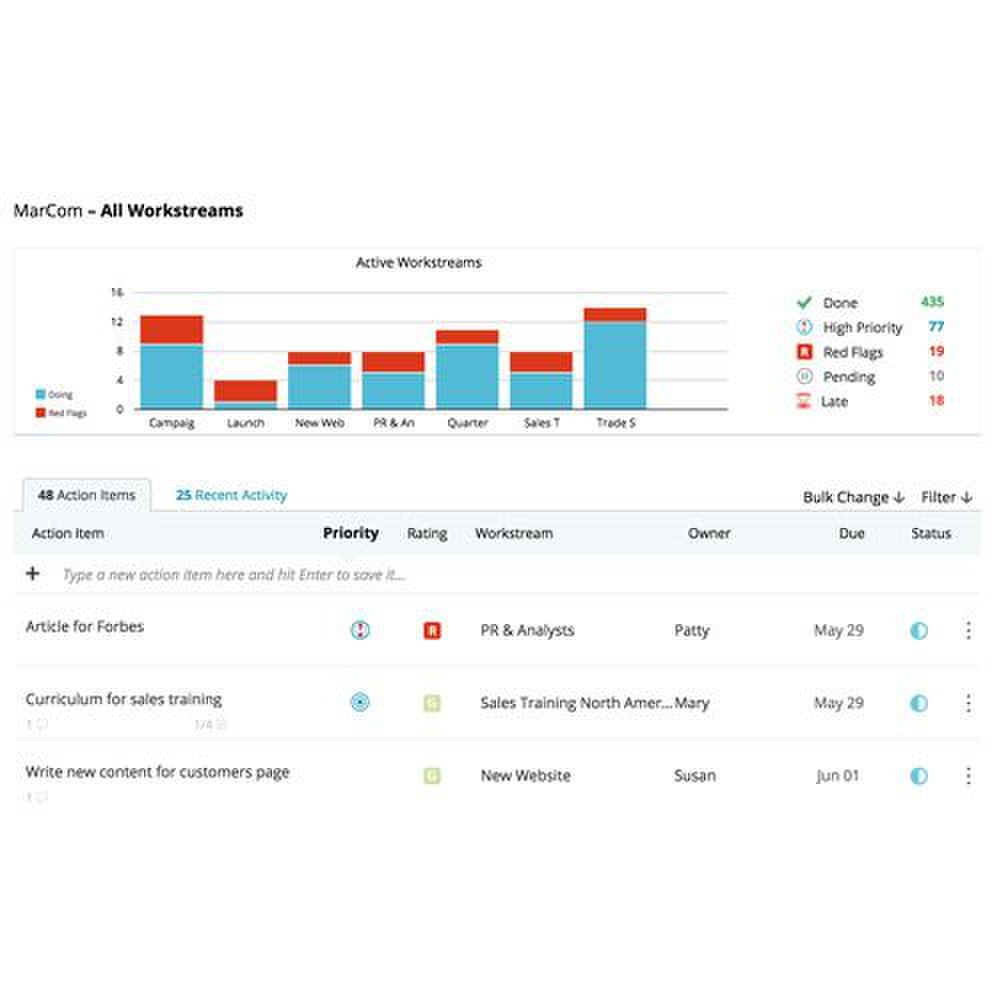 Workboard image: You can get an overall view of the progress on projects you are in charge of.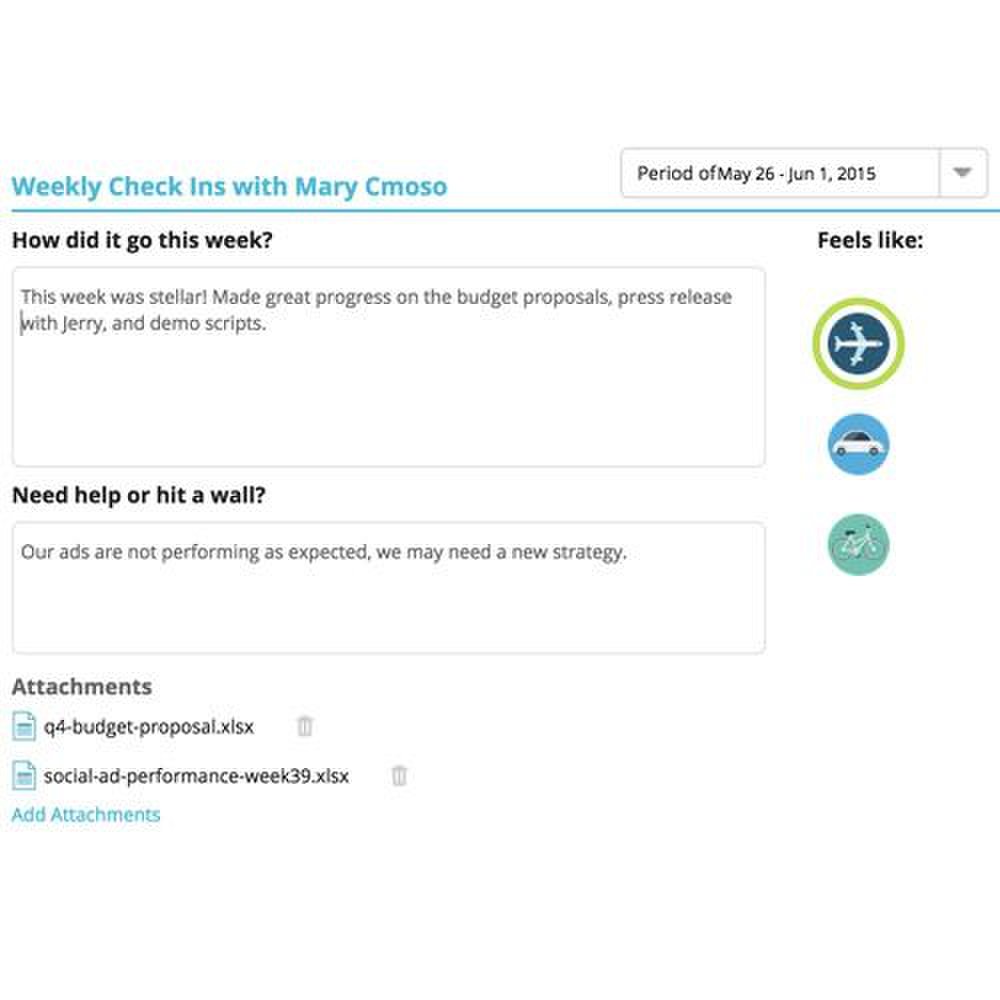 Workboard image: The software allows for regular check-ins with others to keep informal tabs on progress.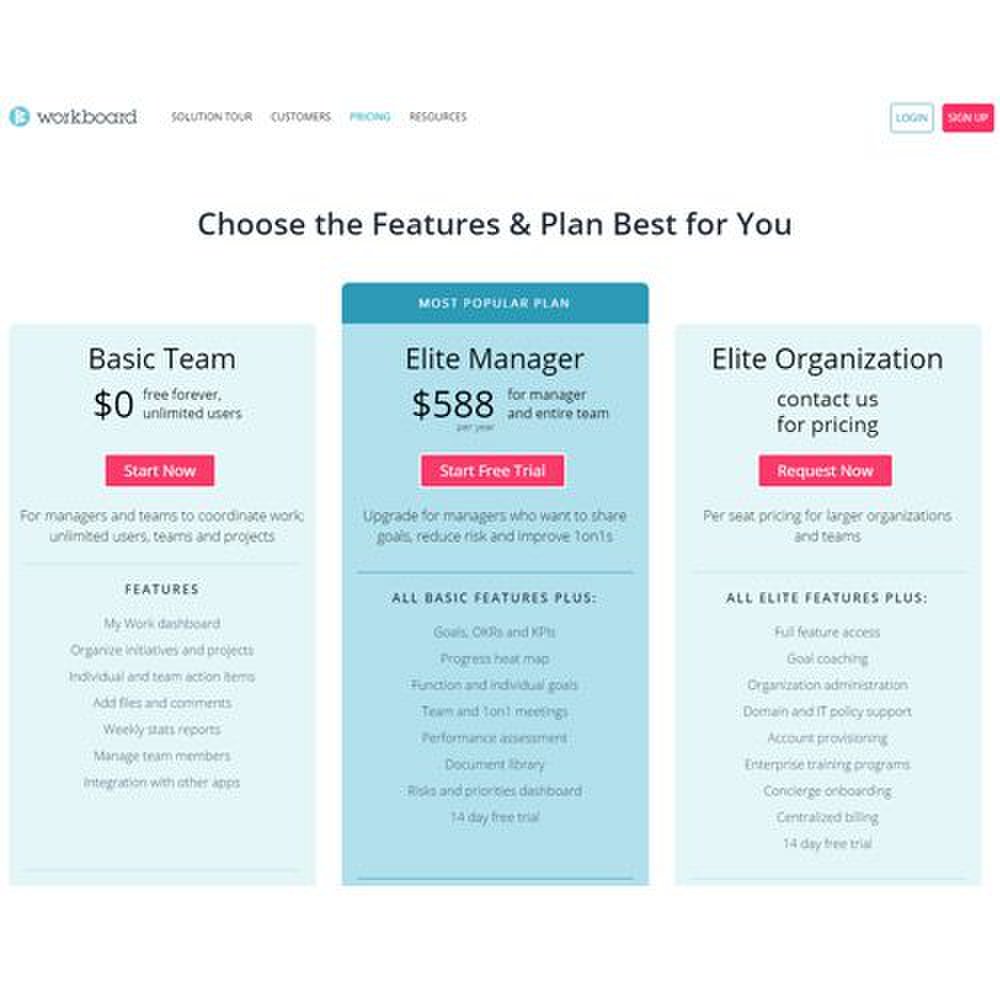 Workboard image: The plans are priced per team, rather than per user.
Workboard's team task management software does more than create projects and tasks: You can set short-term goals and define metrics for success. Employees can see the progress toward each goal as they complete tasks. This lets your company move beyond simple "done/not done" task management and look at quality and overall impact to the company mission.
You can set individual tasks and align them to projects and goals. It's also easy to reassign work or change deadlines, as the software will sync the new information for you.

In addition, Workboard's task management tools allow employees to set their own goals and align them to those of the company and team. Employees can see quarterly goals, monthly management priorities, and their weekly and daily tasks. They can also see how these items all align, helping individuals to make informed decisions on how to schedule their day.
The software automates status reporting so that managers don't need to ping everyone individually for updates. Managers can compile these reports into one team report.
Managers can get reports on employee engagement, performance and alignment to goals, which helps them provide timely, fact-based feedback employees can use. It also has a kudos program with badges and opportunities for feedback.
You can use Workboard for meetings as well. This task manager program lets you create agendas, incorporating team action items and sharing them with others. As you make decisions in the meeting, you can immediately turn them into tasks and assign them. You can also send a meeting summary to everyone via email, so even people who could not attend are kept in the loop.
Workboard has three levels. The free program has the basic project and task management features, plus report tools. The Elite Manager plan includes the goals, progress heat map, team and one-on-one meetings, and a document library. The Elite Organization has these features plus goal coaching, domain and IT policy support, training, and concierge onboarding.
Workboard's website includes a blog with articles on business and team management that are worth checking out even if you don't purchase the software. It does not, however, have a help section or online user guide.


Kayla Harrison
Kayla Harrison is a current Writing Arts graduate student at Rowan University and editor at The Urban Howl. She began freelancing during her junior year of college and fell in love with it. You can learn more on her blog, insearchofthewritedirection.weebly.com.