FIS (Formerly Worldpay) Review

FIS, the result of a 2018 merger between Vantiv and FIS, is one of the largest credit card processors in the world and claims the title of No. 1 global merchant acquirer. The company recently announced a merger with FIS (Fidelity Information Services), a leading technology provider for financial institutions. Once settled, the combined company will be known as FIS.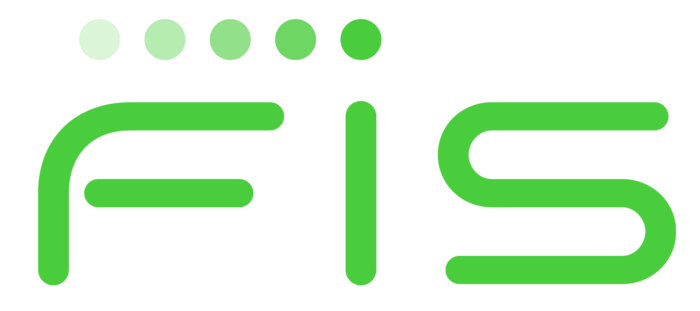 FIS (Formerly Worldpay)
The Verdict
Even though FIS is one of the world's largest credit card processors, it's eager to work with smaller companies, offering competitive rates and favorable terms. We selected it as our pick for the best direct processor for small businesses.
Although FIS is a giant in the payments industry that works with large corporations like banks and ISO/MSP processing companies, it also works directly with small businesses. It offers every form of processing, including omnichannel solutions, and tech savvy businesses can use its developer tools to create custom integrations. It also has very competitive rates and a one-year contract that you can cancel without penalty when you provide 30 days' written notice. For these reasons, we selected FIS as the best direct processor for small businesses. 
Editor's note: Looking for information on credit card processing? Use the questionnaire below, and our vendor partners will contact you with the information you need: 
Visit our best picks page to see all of our recommendations for credit card processing companies. If you're looking for the processor with the lowest overall pricing, see our pick for the best credit card processing company for small businesses. 
Pricing and Terms
FIS doesn't post its pricing on its website, so you'll need to call the company and speak with a sales rep or fill out the "build a quote" questionnaire to receive a pricing quote via email. 
When we called FIS, posing as a small business owner with a retail store, the sales rep quoted us both interchange-plus and flat rates. We didn't have to specifically request interchange-plus, and the rep recommended this pricing model for us as it would be less expensive. This is impressive – especially from a large processor – as most prefer to set you up with tiered pricing. Industry experts recommend interchange-plus pricing because it is more transparent than other pricing models ‒ the markup percentage and per-transaction fee you pay the processor is the same no matter what type of credit and debit cards you accept. 
Here's what we were quoted. 
Interchange-plus rate: 0.20% + $0.10 above interchange
Flat rate: 2.75% + $0.15 
Credit Card Processing Fees
There aren't any additional fees for the flat-rate pricing model, but FIS charges a monthly fee for its interchange-plus plan, as do most full-service processors. The contract also notes a monthly chargeback service fee, which is somewhat irregular. If you have two or fewer chargebacks per year, your overall monthly fees are around $20 per month, which is an average dollar amount for total monthly fees. However, if you have more than two chargebacks each year, the monthly rate is higher than average. Most service providers don't charge this fee but instead have a chargeback fee – usually around $25 – that they charge on a per-incidence basis. 
Here are the recurring fees you'll pay if you choose the interchange-plus plan:
Monthly fee, which includes PCI compliance support: $5.95 (the rep said this was discounted from the regular amount of $24.95)
Monthly minimum: $25
Monthly chargeback fee: $10 to $50. The amount you pay for this fee is based on the number of chargebacks you have within a year. If you've had no chargebacks, it costs $10 per month. One or two chargebacks cost $15 per month. Three or four chargebacks cost $20 per month and so on up to $50 per month when you have 22 to 25 chargebacks within a year. If you have 26 or more chargebacks within a year, you're charged $25 each instead of the monthly fee 
Here are the fees you won't pay with FIS:
No application or setup fee
No early termination or account closure fee when you give 30 days' notice
No PCI compliance fee
No annual fee
No batch fee 
Like most processors, FIS charges some incidental fees on a per-occurrence basis. Here are some examples:
Voice authorization or voice address verification services (AVS) fee: $0.60 per occurrence. These are charged when you call the processor to authorize a charge or to verify that the address a cardholder gives you matches the billing address the card issuer has on file.
Retrieval fee: $2.50 per occurrence. This is charged when a customer's bank requests additional documentation for a specific charge, usually before initiating a chargeback.
Nonsufficient funds: $15 per occurrence. If there's not enough money in your bank account when the company withdraws your regular fees, you'll pay this fee.
PCI noncompliance fee: $19.95 per month. The sales rep noted that this is a fee you should never pay, as the company helps you achieve and maintain compliance with the Payment Card Industry's data security standards (PCI DSS). 
Payouts
FIS deposits the processed money from your transactions into your business bank account within one to three business days. The industry average is two business days. If you need to receive your money faster, the processor has a FastAccess Funding program for qualified merchants. With this program, your money is deposited daily – including weekends and holidays – and is accessible with a debit card that it provides. 
Terms
It's important to read through your contract (application, terms of service and program guide) to verify that the rates, fees and terms you were quoted are noted on the application, amended in the contract, or that you receive a written waiver. 
The initial term we were quoted in our testing is for one year, with no cancellation fee if we provide 30 days' written notice. The standard contract has a three-year term that automatically renews with additional one-year terms and requires 90 days' notice before the term expires to cancel your account. The standard contract also has an early termination fee of $495 per location plus liquidated damages (as stated, with the one-year contract, this fee is waived with 30 days' written notice). 
Features
FIS sets you up with a merchant account that lets you accept all major credit and debit cards wherever you do business, whether that's in a brick-and-mortar store or office, on the go at offsite locations or events, on your website, or over the phone.
Here are some of the features FIS offers. 
Processing Equipment Option
You can purchase a terminal or mobile card reader from FIS, and options include models from top brands such as Ingenico, Verifone and PAX. When we called, the sales rep offered us a free EMV-compliant Verifone terminal with no contractual obligations or additional fees. 
Payment Gateway
As one of the world's largest payment processing companies, it's no surprise that it has its own online payment gateway. FIS Gateway Services can be used for both mobile and online transactions. It supports more than 300 types of international payments so your customers can make online payments in their local currencies, which may be an important consideration for global e-commerce businesses. Hosted payment pages are available, as are integrations. 
Integrations
FIS has more than 1,000 software integrations, so chances are good that it will integrate with your accounting software, e-commerce platforms, shopping carts and point-of-sale systems. This payment processing company doesn't resell POS systems but integrates with hundreds of them, including popular options like Vend, ShopKeep and Lightspeed, so in most instances, you can continue using FIS as your processor. 
Virtual Terminal
You'll need FIS's virtual terminal if you want to process payments using your computer, such as for credit cards you key in when accepting orders over the phone, accepting ACH payments and setting up recurring payments. You'll also need virtual terminal access if you want to use a mobile card reader with your phone or tablet. 
Level II and III Payment Processing Solutions
Businesses with B2B and government customers that collect additional payment details – such as the information typically included on purchase orders and invoices – may qualify for lower interchange fees, which can save you money when you're accepting large payments on corporate credit cards. 
Reporting
FIS's reporting tools are available through Vantiv iQ, the processor's online self-service platform. With it, you can see your sales data in real time, displayed as colorful graphs on the dashboard. You can also generate reports, set alerts and have your sales data sent to you daily by text or email. 
Developer Tools
If you have developers on staff and want to create a custom payment integration for your website or mobile app, FIS offers multiple tools, including APIs and SDKs with documentation, sample code, developer sandboxes and simulated test environments. It also has a community forum and a developer's blog with payments technology articles, such as a how-to guide for adding Apple Pay to your mobile app and top trends for internet of thing payments. 
Additional Considerations
Here's some additional information about FIS to keep in mind as you look for the best credit card processor for your business. 
Application Process
After you call for a quote, the sales rep sends you a link to an online application. After you fill it out and submit a voided business check, it takes between 24 and 48 hours for the company to approve your application and set up your account. It then ships your terminal and can send it overnight, if needed. 
Security
Data security is a top concern for payment solutions providers. FIS has multiple security protocols in place to help you keep your customers' sensitive payment data safe. It uses point-to-point encryption that prevents hackers from accessing card data as it travels from your system to the processor and tokenization that replaces card details with randomly generated tokens. It requires you to be PCI compliant, and sells EMV-compliant credit card terminals so you can accept chip cards properly and avoid counterfeit fraud liability. 
To help you achieve and maintain PCI compliance, FIS includes its OmniShield Assure program as part of your monthly fee. The sales rep we spoke with explained that the company proactively helps its merchants achieve and maintain PCI compliance. Your rep can help you if you need assistance filling out the annual questionnaire, and the company provides quarterly scans to ensure your system complies with PCI data security standards. It also includes breach insurance that covers up to $100,000 of your liability, should you experience a data breach. 
Customer Service
FIS provides its merchants with 24/7/365 customer support across multiple channels, including phone, live chat, email and online contact forms. When we called the credit card processing company, posing as a small business retailer, the sales rep we spoke with was eager to work with us and offered interchange-plus rates and favorable terms. After our call, she followed up with us quickly, with a link to an application that included the rates she quoted us and terms of service for us to review. 
The company's website is searchable, and you can find educational articles about credit card processing and detailed information about the services FIS provides. You can also visit the subscription center to sign up for newsletters, product updates, promotions and information about events the company is hosting or attending. On its support page, you'll find phone numbers, login links and support guides for its online payment gateway. If you stumble across the old Vantiv support page, you'll find a searchable knowledgebase and a link to a merchant support video library. FIS merchants can also find guides and user training on the iQ reporting platform. 
Limitations
The company's online presence continues to be split between FIS and Vantiv websites, which is somewhat confusing – especially when you're redirected from one site to another. However, both sites appear to be maintained and up to date. Vantiv site's logo has been updated with the tagline "Now FIS," which is useful information for small business owners redirected from the FIS site. 
The chargeback service fee that the processor charges monthly instead of a per-incidence chargeback fee may be an extra expense for some companies. For example, if you average two chargebacks per year, you pay $10 per month, totaling $120 per year, which is more expensive than the $25 per incidence, totaling $50 per year, that most processors charge. 
The company doesn't post its rates, fees or equipment pricing. Although the sales rep we spoke with offered us competitive rates, favorable terms and a free terminal, we recognize that others may have a different experience, depending on the sales rep they speak with.
Editor's note: Looking for the right credit card processor for your business? Fill out the below questionnaire to have our vendor partners contact you about your needs.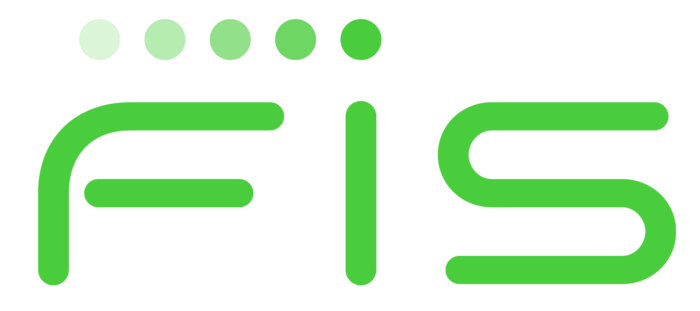 FIS (Formerly Worldpay)
The Verdict
Even though FIS is one of the world's largest credit card processors, it's eager to work with smaller companies, offering competitive rates and favorable terms. We selected it as our pick for the best direct processor for small businesses.

Lori Fairbanks
business.com Staff
Lori Fairbanks is a writer and editor for business.com and Business News Daily who has written about financial services for small businesses for more than seven years. Lori has spent hundreds of hours researching, analyzing and choosing the best options for critical financial-related small business services, including credit card processing services, point-of-sale (POS) systems and employee retirement plans. Lori's publishing experience is extensive, having worked as a magazine editor and then as a freelance writer and editor for a variety of companies.