Zinstall XP7 Review
When switching over to a new computer, you sometimes have to give up using old applications that can't work on a new system. However, there are methods you can use to keep all the functions of your old system while still updating to a new one. Zinstall XP7 is a PC migration software that can transfer files and applications from PC to PC while preserving the use of your transferred applications, even if they're not completely compatible with your new system.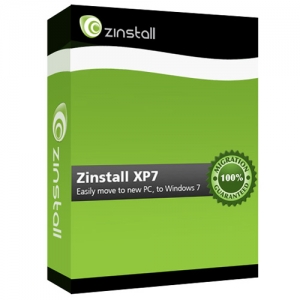 Zinstall XP7
The Verdict
Zinstall XP7 is a great PC migration option that transfers your old system into a virtualized setting that you can easily access.
Zinstall XP7, transfers over all your files, applications and settings when you migrate from an old computer or operating system to a new one. You can choose which drive you're migrating from and to. You can also filter files by their file type. For example, you can choose not to migrate over any audio or video files, which are generally large files. This type of filtering lets the migration complete faster, because there is less to move. The filters are also helpful if you don't have as much room on your new computer, or if you want to reduce clutter. However, you are not able to select specific files or folder and single them out in the migration process.
Zinstall does not offer a direct way through its software to undo the migration. However, the user guide describes how you can remove the container with the virtualized old system on your own. The software's easy-to-use interface walks you through each step of the migration process. If you are moving between two separate computers, you will have to install the system on both of them. The computers also need to be connected to the internet, so the software can verify itself. Once the migration starts, you can leave it alone until it's finished. Be aware that this software does not support partitions. If you have partitioned your hard drive, the migration will likely be unsuccessful.
Editor's note: Looking for information on backup software? Use the questionnaire below, and our vendor partners will contact you with the information you need:
Zinstall XP7 lets you transfer programs from an old to new computer or from an old to new operating system on the same computer. You also have the option to restore contents from an old hard drive to a new computer, which works well if your old computer doesn't work but you still have a functioning hard drive. The software primarily supports migrations to the Windows 7 operating system.
This software completes migrations by way of virtualization. This means that the migration software transfers all of your old applications, settings and files into an isolated container inside your new PC or operating system. This virtual machine has no effect on your new system, and you can switch between your old and new systems through a simple desktop shortcut. You can also access all your files from both setups on either the new system or your virtual one. This virtualization method lets you keep your new system safe from any problems on the old system. You can also continue to use any of your applications that might be incompatible with the new operating system. However, this also means that the software isn't best for integrating your old files and applications into a new operating system.
Zinstall offers a 100% migration guarantee for its products. This means that if the company can't help you successfully troubleshoot problems you have during the migration, then it will offer a refund. However, be aware that this guarantee does not apply if there are technical problems with your old computer or system, so even if the migration is unsuccessful, there are circumstances in which the company won't offer a refund.
If you need support for the software, you can contact Zinstall's technical support by email form on the website. The company also has a diagnostic tool you can download and run to determine any problems with your systems. You also have the option to purchase a premium support session, which lets Zinstall connect to your systems remotely. You can also find the Zinstall setup guide online, which will provide a more detailed walkthrough for your migration. It also has some FAQs to help with troubleshooting.
Zinstall XP7 is great PC migration software because it preserves your old desktop system virtually while letting you use it on a new system. The software transfers files and applications securely to your new computer while keeping everything you want to access from your old computer. Zinstall XP7 is a useful tool that can assist with your next computer or operating system upgrade.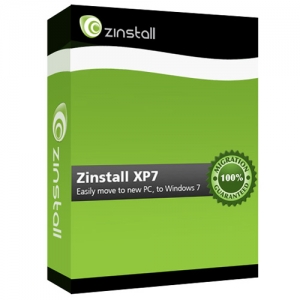 Zinstall XP7
The Verdict
Zinstall XP7 is a great PC migration option that transfers your old system into a virtualized setting that you can easily access.

Andreas Rivera
business.com Staff
Andreas Rivera graduated from the University of Utah with a B.A. in Mass Communication and is now a staff writer for Business.com and Business News Daily. His background in journalism brings a critical eye to his reviews and features, helping business leaders make the best decisions for their companies.