Zoom Review

Zoom is our choice as the best overall video conferencing service. This comprehensive cloud-based video conference platform is intuitive and effective, and it supports up to 1,000 participants at a time. Zoom stands out for a number of reasons. The system is easy to use, is available in multiple price points that can fit any business's budget, and it is reliable. It also has all the essential features a business needs in a video conferencing platform, in addition to ancillary features that are useful for collaboration and brainstorming. When using Zoom, participants can access it from various locations and devices. Meeting attendees can tap into the software from desktop and mobile apps, as well as from in-room setups, and first-time users require little to no training on the platform.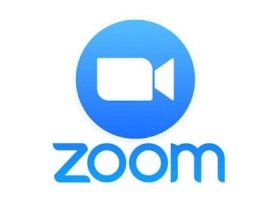 Zoom
The Verdict
Zoom is our choice as the best overall video conferencing service because of its ease of use, extensive selection of features and affordable cost. It also can serve a wide range of users without a problem.
To see all of our recommendations for video conferencing services, visit our best picks page. 
Zoom Pricing 
Zoom has a free plan, as well as three paid service plans, with pricing structured on a per-host basis. A host license is required for each person in your company who needs to host a meeting.  
Each of the service plans differ based on price, the minimum number of hosts, the maximum number of meeting participants and the included features. Here's more about Zoom's four service plans.
Free
Cost: $0
Meeting time limit: 40 minutes (for three or more participants)
Minimum number of hosts: 1
Included participants: 100
Features: HD video and voice, active speaker view, full-screen and gallery views, simultaneous screen share, telephone dial-in numbers, desktop and application sharing, virtual backgrounds, personal rooms or meeting IDs, instant or scheduled meetings, calendar integrations, local recording, private and group chat, host controls, raise-hand options, breakout rooms, and whiteboarding
Support: Online only  
Pro
Cost: $14.99 per host, per month
Meeting time limit: 24 hours
Minimum number of hosts: 1
Included participants: 100
Features: Everything in the Free plan, plus administration controls, custom personal meeting IDs, assign scheduler, 1GB of cloud recording, reporting and Rest API
Support: Online only 
Optional Add-ons: Extra cloud recording storage (starting at $40, per month); H.323/SIP room connector (starting at $49 per month); Zoom room (starting at $49 per month); join by toll-free dialing or call me (starting at $100 per month); and video webinars (starting at $40 per month).
Business
Cost: $19.99 per host, per month
Meeting time limit: 24 hours
Minimum number of hosts: 10
Included participants: 300
Features: Everything in the Pro plan, plus an admin dashboard, vanity URLs, option for on-premises deployment, managed domains, single sign-on, company branding, custom emails and cloud recording transcripts
Support: Dedicated phone support  

 

Optional Add-ons: Join by toll-free dialing or call me (starting at $100 per month);
Enterprise
Cost: $19.99 per host, per month
Meeting time limit: 24 hours
Minimum number of hosts: 50
Included participants: 500; Enterprise Plus included 1,000
Features: Everything in the Business plan, plus unlimited cloud storage, executive business reviews, and bundled discounts on webinars and Zoom Rooms
Support: Dedicated customer success manager  
If you want increased meeting capacity, you can buy added blocks of 500 or 1,000 attendees that cost $65 and $105 per host, per month, respectively for the Pro plan and $70 and $110 per host, per month for the Business and Enterprise plans.
Zoom Features 
Of the video conferencing systems we researched, few had more to offer in terms of features and tools than Zoom.  
Some of Zoom's most valuable features include HD video and audio, simultaneous screen sharing, desktop and app sharing, meeting recording with both local and cloud storage, and the ability to host both scheduled and instant meetings.  
Other important features include private and group chats, a tool that allows participants to "raise their hand" so as not to interrupt the speaker, breakout rooms for smaller group discussions, and whiteboarding for brainstorming and sketching ideas.  
Zoom is unique in that nearly all of its features are available on every plan level – even the free plan. The meeting time is limited (40 minutes), but you still have access to Zoom's most valuable features. The free edition is so robust, it might even be suitable for very small businesses that only have an occasional need for conferencing.  
The integration with Gmail, Microsoft Office 365 and Microsoft Outlook allows you to schedule meetings directly from those programs. And once invitations are sent out, those video meetings are automatically placed on your calendar. Zoom offers extensions and add-ons for Firefox, Chrome, Safari.
The Zoom app, available for iOS and Android devices, allows a user to host or join a meeting, instant message with those in the video chat, and share their screen. 
Zoom offers a few features that large organizations will find appealing. This includes custom branding, custom emails, single sign-on, vanity URLs, and executive business reviews that feature detailed trending adoption analysis, ROI tracking, and product roadmap discussions.  
Zoom secures its platform with SSL encryption and AES 256-bit encryption.
Zoom Pros
There's a lot to like about Zoom. One of our favorite aspects is that all participants in a video conference can have their video feeds on at one time. Other video conference services we examined limited the number of cameras that could be turned on at once. Instead of having to select which participants appear on camera, meeting hosts can concentrate on running the Zoom meeting and participating in the discussion.  
The system's ease of use is another advantage of Zoom. The platform is very straightforward and simple to understand for both meeting hosts and those attending the video conference.  
While its list of features is long, the dashboard is not cluttered or difficult to navigate. Zoom automatically displays the video feed of the active participant, which is generally the person speaking or sharing their screen. When you share your screen or use the whiteboarding tool, you have the option to hand control off to another presenter or exit the screen-sharing mode.  
Zoom Cons
One downside to Zoom is the time restriction on meetings in Zoom's free plan. Being limited to just 40 minutes could be a problem for some businesses. But being able to access the Zoom platform, and most of its features, for free is enticing to small businesses on a tight budget.  
Also, be aware that if you choose the Free or Pro plan, you'll have limited support options.
Community Experts
As part of our research, we queried a number of business owners and professionals. Of the more than 50 we heard from, the vast majority use Zoom and are very happy with the service they receive.
Dustin Vann, founder and CEO of Trusy Social, said his team recently started using Zoom when they were all forced to work from home and are quite pleased with it. He said they will continue using it even after they return to their office. 
"The team likes that it is both a video conferencing tool and something where we can share notes and ideas all in one place. It is just like having a meeting in the office," Vann told business.com. 
Shaan Patel, founder and CEO of Prep Expert, said Zoom is their video conferencing platform of choice. 
"What we like about it is the ease of use, the ability to screen share and connectivity," said Patel. "Right now, there aren't too many other features we'd think about adding to it, because it serves our basic needs well, and we rarely experience lag with the video quality." 
Customer Support 
We were impressed with the customer support we received from Zoom. We contacted Zoom by phone posing as a business owner interested in the service.  
Our call was answered immediately by a friendly representative who answered our questions. She gave detailed answers and never once pressured us into signing up for the service. She thoroughly explained the specs of each plan, including participant numbers and how many video streams could be used at one time, as well as the costs, annual contracts and conference room capabilities. We were pleased with the call and the overall level of service.  
Zoom offers different levels of customer support depending on the plan you choose. All paid subscriptions have access to 24/7 online support and live chat, while higher levels gain access to dedicated phone support. The Enterprise plan has a dedicated account manager who acts as a point person when issues or questions arise.    
In addition to the personal support, you'll find helpful training materials, including video tutorials, on Zoom's website. 
October 2020: Zoom recently launched OnZoom, a new service that allows users to host live, virtual paid events. This new feature gives small businesses and other users the ability to host events, classes and meetings while charging admission. Zoom is not currently planning to take a cut of the profits from OnZoom, and the service will be available globally in 2021.
Editor's note: Looking for the right video conference service for your business? Fill out the below questionnaire to have our vendor partners contact you about your needs.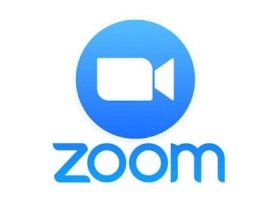 Zoom
The Verdict
Zoom is our choice as the best overall video conferencing service because of its ease of use, extensive selection of features and affordable cost. It also can serve a wide range of users without a problem.

Chad Brooks
business.com Staff
Chad Brooks is a writer and editor with more than 20 years of media of experience. He has been with Business News Daily and business.com for the past decade, having written and edited content focused specifically on small businesses and entrepreneurship. Chad spearheads coverage of small business communication services, including business phone systems, video conferencing services and conference call solutions. His work has appeared on The Huffington Post, CNBC.com, FoxBusiness.com, Live Science, IT Tech News Daily, Tech News Daily, Security News Daily and Laptop Mag. Chad's first book, How to Start a Home-Based App Development Business, was published in 2014.