Zopim Review
Web chat software can give you a significant edge over competitors who don't offer live chat support. With Zopim, you get a unique chat design and a wide range of convenient contact options to help build customer loyalty. Zopim's services also give you analytical tools for understanding your customers' needs and making better business decisions.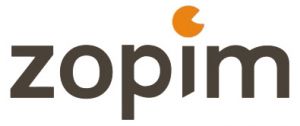 Zopim
The Verdict
Zopim's software brings a contemporary feel along with a rich feature set to your website.
Zopim allows you to set up special conditions for inviting clients to chat rather than waiting for them to take that initiative. These conditions may include what the customer is viewing online, their geographic location, their time on your site or any other factors you may want to specify. Zopim also uses a visualization tab to show you when visitors first come to your site. Arriving visitors are assembled into chat groups. The first group shows visitors on the site. When a customer clicks the chat icon, they are sent to another group that allows your agent to chat with them in appropriate order. These visualization groups are organized into color groups that make operating the software fast and easy.
Zopim also offers real-time translation. If your customer enters text in a language other than yours, the text is translated into the language you are using. Conversely, when you reply in your language, it is translated and sent to the customer in the language of their choice. This means operators can field inquiries from a much broader customer base and your company does not need specific operators for international or multi-lingual markets.
Zopim's robust tools allow you to get the real-time visitor information that gives you a sense of the person behind the IP address. Once the customer begins a chat, the operator can see the client's name, email address, notes and past chats. The technical information available includes the client's location, browser, operating system, device, IP address and more. This information is sometimes useful during a chat, but the aggregated data is vital to your sales and marketing department. There it can be used to create targeted marketing campaigns and improved product selections.
As an operator, if you do run into problems and need help, Zopim offers an internal live chat button on the bottom right side of your administrator or operator dashboard. This button allows you to engage in real-time chat with a Zopim specialist even while you are chatting with your own customers. You can also report bugs and other problems. If you're on a Zopim support page, there is always a chat button available. Zopim's chat operators are responsive, helpful and kind. In addition to high-quality client support and intuitive tutorials, Zopim has a Wiki page to answer questions and provide excellent articles. You can also get help by telephone and email.
You can use the Zopim live chat app from anywhere with an internet connection, on any kind of device or platform. Customers can use mobile devices to initiate chats. Operators can extend support hours by taking their smartphones or tablets with them to answer support chats. Administrators can customize the application, make needed changes and supervise their agents remotely.
The Zopim host environment also has a developer-friendly Application Programming Interface (API). While smaller companies may not need this API, the technical departments of larger organizations can use this to attach existing applications to Zopim.
Zopim's customer chat window is designed to be contemporary and familiar. If your branding is very different, the limited customization options may be a problem. You can only change a few things, like the window's position on the page, the color of the bar and the text, and the chat invitations.
Zopim can connect you automatically to several other applications and services. You can integrate your live chat with NetSuite, Zendesk, SugarCRM, Salesforce, Google Analytics and several other applications. These tools enhance your analytic capabilities and help feed data to your sales and marketing team.
Zopim's live chat software is functional, affordable and simple to use. Its modern and approachable chat windows are helpful time savers. Your operators can translate a chat into many languages with no special tools. You can use its easy integration and reports to help you build your business. Overall, Zopim is feature rich, easy to implement and visually appealing.
Image Credit: Zephyr18 / Getty Images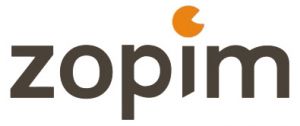 Zopim
The Verdict
Zopim's software brings a contemporary feel along with a rich feature set to your website.

business.com editorial staff
business.com Member
The purpose of our community is to connect small business owners with experienced industry experts who can address their questions, offer direction, and share best practices.