CyberGhost VPN Review

Small business owners can't afford slow internet, long buffering times and dropped connections. They need a VPN that can maintain fast connections while keeping them secure and anonymous. The VPN vendors that do it best tend to operate vast networks of servers strategically spread out across the globe. That is where CyberGhost comes in. It operates more than 7,300 servers in 131 locations in 91 countries, the most out of all the VPN vendors we reviewed. With that many servers, you can surf anonymously without giving up performance or facing any restrictions. We also like that CyberGhost operates and controls a network of NoSpy servers for business owners who care most about privacy. As a bonus, the servers are built with high-end VPN hardware and a dedicated uplink, which means faster internet. Customers also get extended bandwidth for data-intensive functions.

CyberGhost VPN
The Verdict
With more than 7,300 servers in 131 locations across 91 countries, CyberGhost operates one of the largest anonymous VPN networks in the market, which is why it is our choice as the best VPN service for network size.
CyberGhost Editor's Score: 9.34/10
| | |
| --- | --- |
| Dedicated IP | 10/10 |
| Device connections | 7.5/10 |
| No-logging policy | 9.7/10 |
| Server network | 10/10 |
| Customer support | 9.5/10 |
Why CyberGhost Is the Best VPN for Network Size
The number of servers a VPN provider operates can have a significant impact on its speed and security. The more there are, the fewer users will be adding to the load for each server. That ensures customers get faster internet connections and a wider variety of IP addresses.
The number of server locations also matters if performance is your top concern for your VPN. The more locations, the better the chance you're close enough to connect to a server, giving you better speeds. Of all the VPN providers we reviewed, CyberGhost has the most servers – more than 7,300.
That isn't the only reason it's our best pick for network size, though. It also has 131 server locations in 91 countries. We also like that CyberGhost operates a NoSpy server facility in Romania, which is out of the purview of the Five Eyes alliance, so you get complete anonymity and speedier internet with this VPN.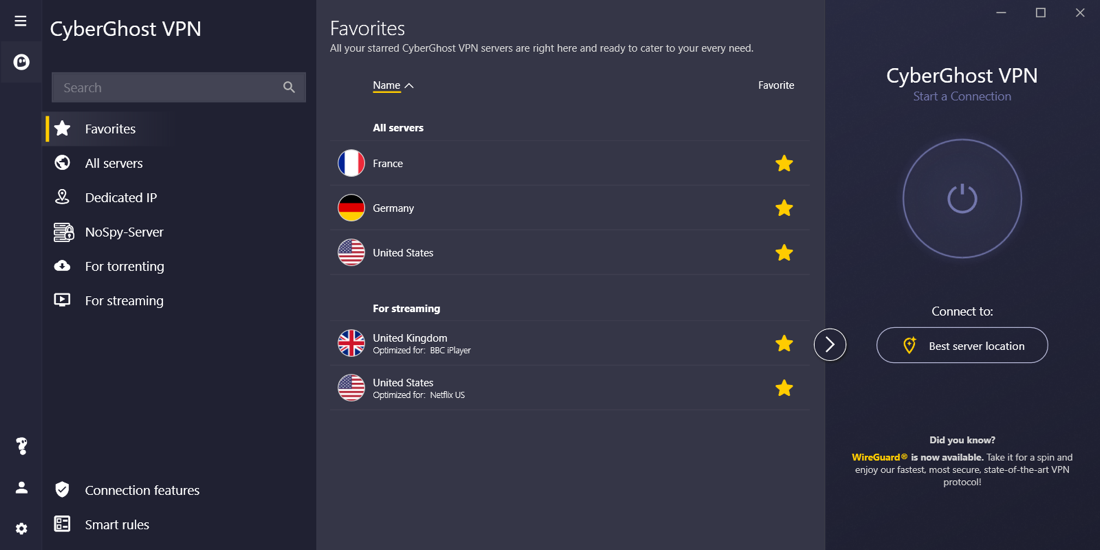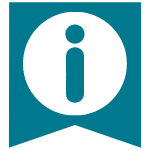 Did you know? The Five Eyes alliance is an intelligence-sharing agreement between the U.S., the U.K., Canada, Australia and New Zealand. The alliance, which was created in the 1950s, has strengthened over the years and now includes surveillance of online activity.
What We Like About CyberGhost
CyberGhost operates more than 7,300 VPN servers across 91 countries, which means fewer users per server and thus better performance.
The VPN's NoSpy servers increase privacy, anonymity and performance speed.
CyberGhost offers a dedicated IP, which is your own IP address that enables you to access IP-restricted networks such as a company one.
What We Don't Like About CyberGhost
CyberGhost is expensive if you don't sign up for one of its long-term contracts.
While CyberGhost touts its no-logging policies and focus on privacy, it has not submitted itself to any independent reviews, unlike NordVPN, our best pick for reliability. You can learn more about that in our full review of NordVPN.
Ease of Use
CyberGhost makes it simple to install and use the VPN, which we really like about this provider. Some large VPN companies make things more complicated. With CyberGhost, you get a large VPN network plus an easy-to-use app.
This is all you have to do to access the VPN:
Log in to your account from the main website.
Select the app for your operating system.
Once the app is downloaded and you are in the VPN, click the "connect" button and you'll be automatically connected to the best server for you.
We like that CyberGhost displays a running clock of how long you've been connected to the VPN. You can also view information about your connection, including your new IP address, the amount of data coming in and out of the VPN, and the protocol used to establish the VPN connection. To disconnect, you click on the power button. The company has step-by-step guides and video tutorials on its website to walk you through installation and customization. Thanks to easy navigation and dropdown menus, it's easy to install and use CyberGhost.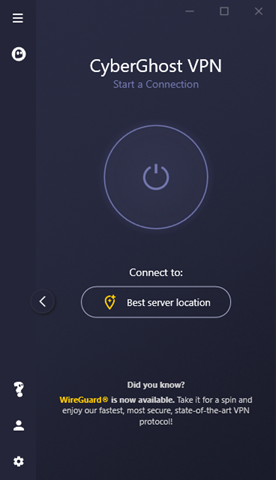 Features
CyberGhost's large network isn't the only reason it's one of our best picks. It offers a lot of features and functionality that make it a top VPN provider.
Dedicated IP
With this feature, which costs $5 extra per month, you get the same unique IP address every time you log in to the VPN. This grants you access to restricted IP networks and lowers the chance your IP address will be blocked by certain online platforms and streaming services. You do give up some privacy with a dedicated IP, which enables other sites to recognize you, as the IP address never changes. To get around that, CyberGhost lets you toggle between a dedicated and dynamic IP based on your online activity.
Security and Privacy
CyberGhost takes security seriously, using AES 256-bit encryption to protect customers' data. All the company's servers are optimized to handle the leading VPN protocols, including IKEv2, L2TP/IPsec, OpenVPN and WireGuard. WireGuard is a recent addition to CyberGhost's supported protocols with advanced encryption capabilities.
CyberGhost also has its own security suite for Windows, which combines antivirus software from Intego with Privacy Guard, a tool that lets you disable Windows so Microsoft can't track your activities, and Security Updater, which scans your device and pinpoints apps that need updates to prevent a security breach. This is unique to CyberGhost and another example of why it stood out to us.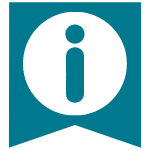 Did you know? CyberGhost recently added WireGuard to its supported protocols. That is notable because WireGuard features advanced encryption, which means even more protection for your data.
Kill Switch
This is a must-have feature to protect you if your VPN loses connection, in which case the kill switch will also automatically cut off your internet connection. That's a good thing, as it conceals your data and IP location in the absence of VPN protection.
Strict No-Logging Policy
CyberGhost states on its website that the company has no idea of the websites you visit, your traffic destinations, the content of your data or your search preferences when you use the service. Nothing is monitored, recorded, logged or stored by CyberGhost. It doesn't store connection logs either, which means it doesn't log any information tied to your IP address. As a result, it has no idea which user was connected or which server IP they used.
Since 2011, CyberGhost has been releasing a transparency report that lays out how many requests for data the company has received from various authorities. In 2019, it increased the frequency of the report to every three months. While we appreciate that CyberGhost offers these quarterly reports to back up its claims, we would like it to do more. For instance, NordVPN submits to independent audits of its systems to prove its adherence to its no-logging policy.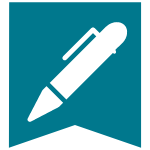 Bottom line: CyberGhost offers customers a lot of features and add-ons, from its dedicated IP to its NoSpy servers. For business owners who care about VPN performance and privacy, CyberGhost delivers.
Pricing
The longer the contract you sign for CyberGhost, the more money you save in the long run. That is true of many of our VPN best picks, such as ExpressVPN. If you sign up for three years with CyberGhost, you get three months free and save 83%.
CyberGhost Subscription Options
| | |
| --- | --- |
| 3-year commitment | $2.25 per month, with 3 free months |
| 2-year commitment | $3.49 per month |
| 1-year commitment | $3.99 per month |
| Month-to-month payment | $12.99 per month |
The VPN is compatible with Windows, macOS, iOS, Android, smart TVs, Linux, and routers. It costs $83.76 for two years and $47.88 per year. There is a 45-day money-back guarantee with the annual plans, and a 14-day money-back guarantee if you pay monthly.
CyberGhost offers add-ons that cost extra but enhance the VPN's security. Take the CyberGhost Security Suite for Windows as an example: It costs an additional $5.99 a month and protects Windows users against malware and other digital threats, while also preventing Microsoft from seeing any user activity. If you have the three-year plan, the Windows Security Suite will only cost you $1.39 a month.
For a dedicated IP, you'll pay $5 extra per month, or $3.75 per month on the three-year plan. The CyberGhost password manager is $3.49 per month, or $2 per month with a long-term contract.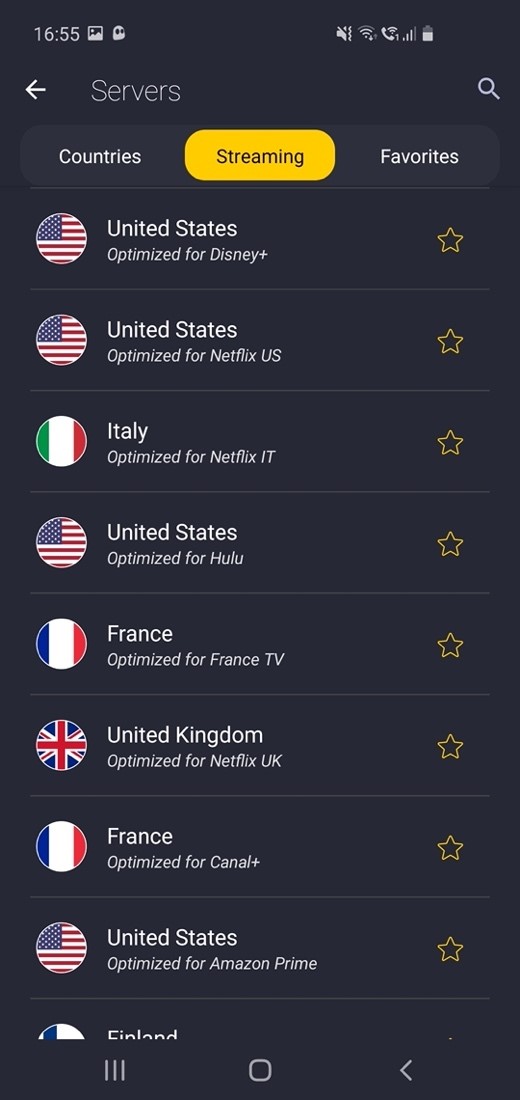 Implementation
For business owners who want control over their VPN, CyberGhost's Smart Rules feature makes it easy. It helps you customize CyberGhost to work with your preferences, trigger different apps, or connect to a preferred server. For example, you can configure it to launch a particular app upon connection or block others. CyberGhost also lets you configure the VPN to connect automatically if a network is insecure, never connect if it's encrypted, or perform certain actions for different networks.
It's also easy to configure your Wi-Fi protection. For instance, you can set it for devices to automatically connect to the VPN if they're on a Wi-Fi network or to secure your devices at home or work. You can also choose your preferred protocol and enable app protection, which automatically connects you to a specific VPN location. It's just as easy to customize it as it is to set it and forget it. We like this level of customization and flexibility.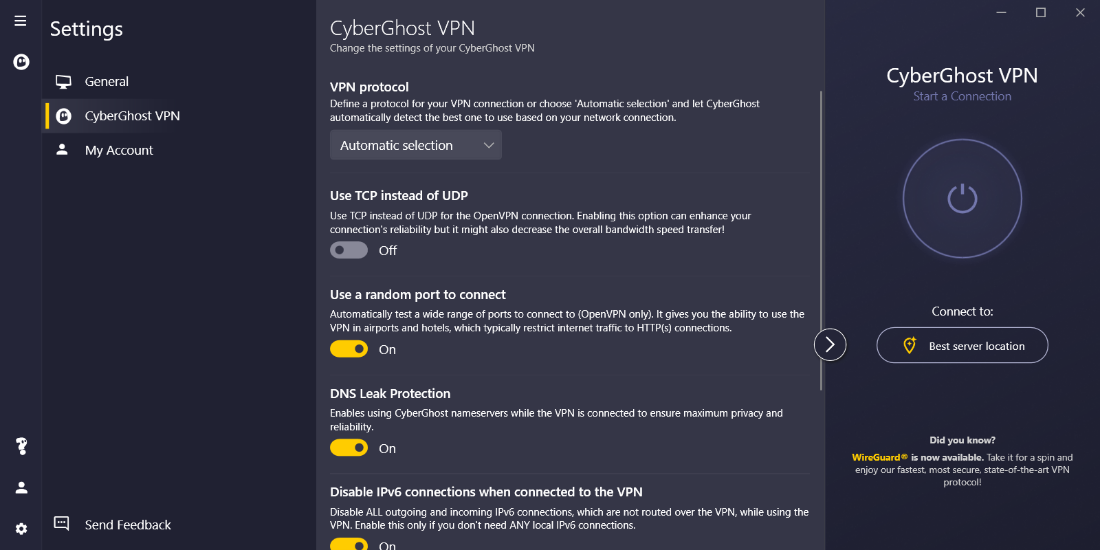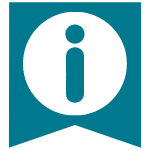 Did you know? The best VPN providers give you ease of use and choice. With CyberGhost, you can connect to the VPN and forget it, or you can configure everything down to the protocol you use to connect.
Customer Support
CyberGhost offers 24-hour support via live chat. We tested this feature during off-peak hours and received an answer within seconds – faster than we got responses from any of our other best picks.
The CyberGhost website has an extensive FAQs section, guides, videos and tutorials to answer your questions. Like the other VPN providers we reviewed, CyberGhost wants you to try to find the answers on the website before contacting live support. The company has a good reputation with its customers, commanding a 4.8 rating from Trustpilot based on more than 12,700 customers' reviews.
Limitations
Before you commit to CyberGhost for your business, you should consider a couple of limitations. The price is one of them. If you don't purchase a long-term plan, it can get expensive. CyberGhost also only allows you to connect seven devices at one time, which is too restrictive for some remote workforces and large teams. As you can see in our IPVanish review, our best value pick allows you to connect an unlimited number of devices simultaneously; however, that provider doesn't have the vast server network that CyberGhost has.
What Is a VPN?
A virtual private network, or VPN, is an extra layer of privacy and protection that sits on a business's network. It sends your company's internet traffic through a secure network that encrypts your data and masks your IP addresses. It also enables your employees to securely connect to the company's network remotely.
Methodology
When evaluating VPN providers on network size, we first looked at the number of servers they controlled. After producing a list of VPN providers with large networks, we studied the locations and countries they were in. The more server locations a VPN had, the better it looked to us. Beyond network size, we considered price, security, privacy and additional features. The vendor's reputation in the market also weighed on our decision.
CyberGhost FAQs
Why does VPN network size matter?
The size of a VPN's server network can have a large impact on its internet speed, privacy and security. When there are too many users on a server, it increases the load and slows down the connection. If a VPN has a lot of servers, fewer users will be on a single server at any given time.
Is CyberGhost a safe VPN?
Yes, CyberGhost is a very safe VPN. Privacy and security are the cornerstones of any good VPN, and CyberGhost delivers on both fronts, thanks to its military-grade 256-bit encryption, Windows Security Suite, and built-in kill switch, which means your data won't be hanging out there unprotected if the VPN drops your connection. Its large network of servers and their many locations across the world ensure high levels of security and safety without compromising fast performance.
How does CyberGhost keep your IP address private online?
To prevent governments, ISPs, hackers, and others from seeing your online activity, CyberGhost masks your IP address with the other ones it has on its network of more than 7,300 servers. Its shared servers make it difficult for anyone to figure out where online activity is coming from.
Bottom Line
We recommend CyberGhost for …
Business owners who want a VPN provider with a large network of servers in various locations around the globe.
Businesses that care about privacy and will take advantage of CyberGhost's NoSpy servers.
We don't recommend CyberGhost for …
Business owners who are on a tight budget and/or don't want to sign a long-term contract.
Small business owners who aren't too concerned about protecting their internet data.

CyberGhost VPN
The Verdict
With more than 7,300 servers in 131 locations across 91 countries, CyberGhost operates one of the largest anonymous VPN networks in the market, which is why it is our choice as the best VPN service for network size.

Donna Fuscaldo
business.com Staff
Donna Fuscaldo is a senior finance writer at business.com and has more than two decades of experience writing about business borrowing, funding, and investing for publications including the Wall Street Journal, Dow Jones Newswires, Bankrate, Investopedia, Motley Fool, and Foxbusiness.com. Most recently she was a senior contributor at Forbes covering the intersection of money and technology before joining business.com. Donna has carved out a name for herself in the finance and small business markets, writing hundreds of business articles offering advice, insightful analysis, and groundbreaking coverage. Her areas of focus at business.com include business loans, accounting, and retirement benefits.