HMA VPN Review
Editor's Note: Hide My Ass v3 is now available. Clicking the Buy button will take you to this version for purchase. The manufacturer lists the new version as offering the following features: streamlined design and interface; stable, future-proof new client; one-click protections; and new connection modes. We will evaluate, rank and review Hide My Ass v3 when we next update the Best Proxy Services reviews. Meanwhile, enjoy our review below about Hide My Ass.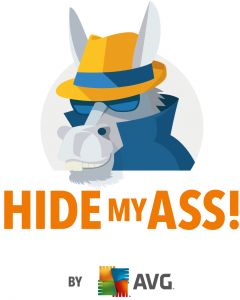 HMA VPN
The Verdict
Not only will your identity and data be hidden and protected, there are so many server locations that if one were to go down, you won't have to wait for it to be repaired. You can just move to another server.
Hide My Ass has the resources of a large company to protect your data from prying eyes and protecting your privacy online. This proxy service encrypts your data and has 116,728 IP addresses that it cycles through. It also has 867 different servers in 311 locations across the country and around the world.
This web proxy gives you peace of mind that your browsing information and anonymity are secure when you use the Hide My Ass VPN for browsing the web or transferring data. This web proxy is an excellent security provider and our Top Ten Reviews Silver Award winner.
Hide My Ass VPN has over 867 servers spread across 109 different locations. This high server count is beneficial to you. If a server goes down, you can manually select a new server location and reconnect quickly. It would be nice to see the service automatically reconnect you to the nearest available server, but the manual reconnection process is quick and easy.
Further, with servers in 311 different locations, you are more likely to find a server near you, which increases your connection speed. Servers in different locations are useful on their own as well since they allow you to access content that may be blocked where you live.
This proxy service has more than 52,500 IP addresses. In testing the best proxy services for anonymous browsing, we found that HMA VPN is strides ahead of the other products when it comes to the number of IP addresses it has available. It's less likely that Google will block HMA VPN because it has so many available IP addresses that the web proxy can spread out the search traffic on. When you connect to a server, it automatically assigns you a random IP address. This IP address and the server location is what others see when you're online instead of the IP address and location of the electronic device you're using, which protects your location and identity.
You can use this anonymous proxy server on many types of electronic devices, including smartphones, desktops, laptops and tablets. This web proxy works on both Android and Apple devices. Although you can use it on many types of devices, you can only use it on up to two devices at one time from one account, including virtual machines.
One thing that was disappointing is Hide My Ass's logging policy. The company privacy policy states that the company keeps your data for two to three months, while most other companies do not keep your data more than one week to one month. This is a drawback because one of the biggest concerns with using a web proxy is security and anonymity.
This proxy service establishes a virtual private network between you and the web proxy's server. This VPN is a tunnel that's encrypted using SSL and TLS protocols. This anonymous proxy server enables you to choose the VPN connection you use, whether OpenVPN, PPTP or L2TP. Each of these protocols has its strengths, but OpenVPN offers the most security and stability among the three. It requires more configuration than the other types of connections, but the extra steps are worth it. Additionally, most proxy sites require some configuration.
The VPN encrypts all the data that moves between your electronic device and the server so that no one can intercept it. The encryption for this anonymous proxy server is 256-bit, which is the most secure encryption on the market. This level of encryption is what the government uses to classify its most secure documents. While the data would move quicker at a 128-bit encryption, the added security is often worth the tradeoff.
HMA VPN doesn't restrict your bandwidth. This means you can transfer unlimited data and HMA VPN won't stop or slow down your service. However, keep in mind that you're still subject to your internet provider's usage limits.
During HMA VPN's business hours, tech support representatives respond to your email within about 6 to 12 hours, unless you send the question before a weekend. Otherwise, they'll answer your email within 12 hours. We also noticed that Hide My Ass keeps information on its website up to date.
This IP proxy provides live chat on its website that is available during business hours. The company website also has a useful translation tool, which converts the website into five different languages besides English.
While this proxy service has a knowledgebase with software-specific information and other security information, it lacks a user forum. During our review, we were able to access the user forum URL but consistently received a "forum is down" message.
HMA VPN effectively hides your IP address for anonymous browsing. It encrypts your data as well so you can surf the web without worrying about someone encroaching on your privacy. With so many IP addresses and server locations throughout the world, you can be sure that this proxy service will perform well.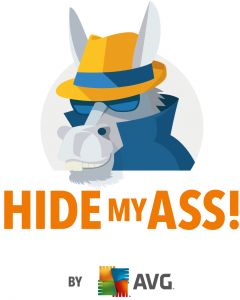 HMA VPN
The Verdict
Not only will your identity and data be hidden and protected, there are so many server locations that if one were to go down, you won't have to wait for it to be repaired. You can just move to another server.

business.com editorial staff
business.com Member
The purpose of our community is to connect small business owners with experienced industry experts who can address their questions, offer direction, and share best practices.