PureVPN Review

PureVPN is a Hong Kong-based virtual private network (VPN) provider that operates a network of more than 6,500 servers in 140 countries. Like other leading VPN providers, PureVPN offers a variety of protocols. What makes it our best pick, however, is that those protocols are on every one of the company's servers. That's not true of all VPN providers, as some don't manage their entire network of servers. But that's not the only reason we chose it as a 2021 best pick. PureVPN also offers high levels of security, a no-logging policy that is backed by an outside audit and speedy connections. Not to mention, this VPN is easy to use and affordably priced.

PureVPN
The Verdict
PureVPN supports several protocols on more than 6,500 servers in 140 countries, ensuring top-notch security without sacrificing performance.
PureVPN Editor's Score: 9.6/10
| | |
| --- | --- |
| Dedicated IP | 10/10 |
| Device connections | 9.5/10 |
| No-logging policy | 9.8/10 |
| Server network | 9.7/10 |
| Customer support | 9/10 |
Why PureVPN Is Best for Protocols
All good VPNs offer encryption, but the internet connection and level of security you get depend on the protocols the VPNs use. These VPN protocols dictate how your data is routed through the VPN. Some prioritize speed, while others focus on privacy and security. The VPN providers that do it best offer a variety of protocols so you can choose depending on the type of connection and what you care about most. PureVPN stands out in that regard; it supports all of the leading protocols, including PPTP, L2TP/IPsec, OpenVPN, IKEv2 and SSTP. These protocols work on most operating systems and devices, thereby ensuring you get the best connection and security PureVPN has to offer. Switching protocols is easy, with dropdown menus and simple app navigation – another reason PureVPN is our best pick for protocols.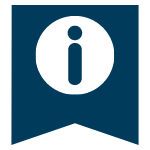 FYI: PureVPN manages its network of more than 6,500 servers, which means it can support multiple protocols on all of them. Vendors that rely on third-party servers can't guarantee the same.
What We Like About PureVPN
PureVPN offers a variety of protocols, so you can choose to prioritize speed, security or both.
This VPN operates a network of more than 6,500 servers spread across 140 countries. All of the servers are self-managed and can run all the PureVPN supported protocols.
What We Don't Like About PureVPN
There are some protocols that PureVPN doesn't offer, including WireGuard, which is new and boasts fast speeds. PureVPN says this is because WireGuard is still being developed and lags in terms of compatibility with other platforms.
PureVPN allows only 10 devices to be connected to the VPN at one time. Some of our other best picks allow more.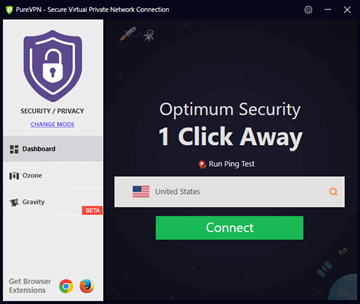 Ease of Use
It's usually fairly simple to install and connect to VPNs, and that holds true for PureVPN. To get started, follow these steps:
Download the app for your operating system from the PureVPN website.
Log in to your account when you are prompted to do so.
Click the Connect icon at the center of the app to connect to the recommended PureVPN server.
If you want to connect to a server in a specific country, click the globe icon on the left-hand side of the app, and you will see a dropdown list of countries – or you can type the country into the search bar.
If you want to change the protocol, follow these steps:
Click the Settings icon.
Select the Protocol panel, and turn off "automatic."
Choose a protocol from the dropdown menu.
When you're done making changes, click the Home button to connect.
We like that PureVPN makes it simple to choose the right protocol for you. For example, if you are transferring important data, security may matter more than speed. But if you are streaming a movie or sharing nonsensitive files, you may care more about speed. The ability to toggle between different protocols is a big reason we selected PureVPN as the best VPN for protocols.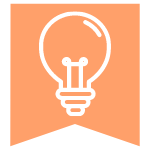 Tip: When you're considering a VPN provider based on protocols, also factor in the number of servers on the network and the locations of the servers. A VPN provider may support a slew of protocols, but if it can't handle its load, performance will suffer.
Features
PureVPN's large selection of protocols isn't the only reason it made our list of top picks. Here's a look at the features that make PureVPN stand out.
Server Network
PureVPN operates a network of over 6,500 servers in more than 140 countries. Of our best picks, only CyberGhost has more servers. If that is a top consideration for you, you can learn more in our full review of CyberGhost. Having a large network of servers is important, as clogged servers will result in decreased performance. A bonus with PureVPN is that the servers are self-managed. Many VPN providers use shared servers from third parties, which decreases speed and reduces reliability.
Support for Protocols on All Servers
One of the reasons we selected PureVPN for protocols is that each of its VPN servers supports all security protocols, which means you get top-notch security no matter which server you connect to. That is not always true of VPN vendors; the ones that use shared vendors may support all of the protocols but may not include them on every server.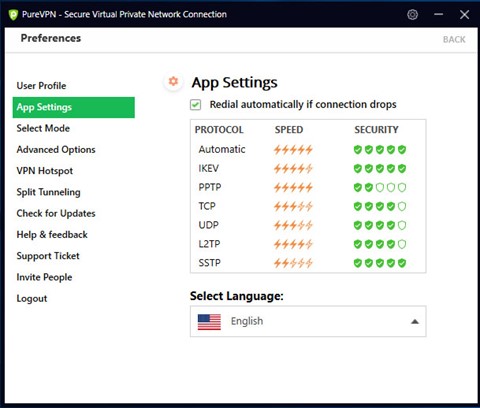 Security and Privacy
PureVPN applies 256-bit bank-grade encryption to the data traveling through its VPN to protect your network from hackers and spies. That is the standard in the industry, and we expect VPN providers to meet this requirement to make our best picks list. PureVPN also has a kill switch, which disconnects your internet if you lose the connection with the VPN so there are no data leaks.
Split Tunneling
With this feature, only traffic that needs to be secure will travel through the VPN, while the other traffic will go through your local network. That speeds up connections and internet performance.
Dedicated IP
PureVPN offers the option to purchase a dedicated IP for an additional monthly fee. With it, you get access to thousands of reserved IPs from various countries, giving you optimal security and online freedom with an IP that isn't shared. Some shared IPs get blocked from websites because of other activities on them.
No-Logs Policy
PureVPN has a zero-logging policy, which is common in the VPN market. But not every vendor backs up that policy with an independent audit. Our review of NordVPN, our best pick for reliability, found that it was the only other best pick to conduct such audits.
VPN Hotspot
PureVPN lets you use your Windows device as a hotspot, so all devices that connect to it will be secure.
DNS Leak Protection
PureVPN protects your internet activities at all times by using the highest-level encryption.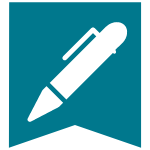 Bottom line: In addition to supporting a variety of leading protocols, PureVPN operates a huge network of servers located in 140 countries. Plus, you don't have to worry about this VPN storing information about your online activities or exposing your data if your connection is lost.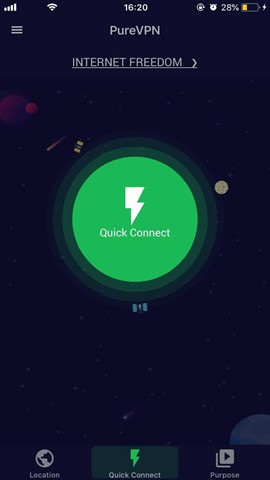 Pricing
PureVPN is priced competitively, particularly given the number of protocols it supports and the size of its self-managed network of over 6,500 servers. The company offers three pricing plans:
Two-year plan: $69.95 for two years
Annual plan: $49.95 per year
Monthly plan: $10.95 per month
All three plans have a 31-day money-back guarantee and allow 10 simultaneous connections.
Customer Support
All of PureVPN's plans come with 24-hour support via live chat. We tested the chat feature during off-peak hours and received a response in under two minutes. That was in line with the response times for the other VPN vendors we reviewed and has come to be the standard. In addition to live chat, you can reach PureVPN via email.
The company also has a ton of tutorials, blogs, videos and other support content on its website. In more than 12,000 reviews on Trustpilot, PureVPN sports 4.7 out of 5 stars, and 86% of the reviews gave the company an "excellent" rating. Those are among the highest ratings in our best picks.
Limitations
PureVPN does have some limitations. For one, it does not offer WireGuard, a new protocol that provides faster speeds. For business owners who want WireGuard, CyberGhost – our best pick for network size – offers that protocol.
In addition, PureVPN offers only 10 simultaneous connections. While that is higher than the number allowed by some of the other VPNs we reviewed, we would have preferred unlimited connections.

What Is a VPN?
A virtual private network, or VPN, is an extra layer of privacy and protection that sits on a business's network. It sends your company's internet traffic through a secure network that encrypts your data and masks your IP addresses. It also enables employees to securely connect to the company's network remotely.
Methodology
When it comes to VPNs, some business owners prioritize security, some prefer top speeds and others want a combination of both. A VPN's supported protocols determine which of these factors are prioritized. Better security means slower speeds, and vice versa. The VPN providers that support all protocols made our list. After that, we looked at how easy it was to switch protocols. The size of the network and the number of countries also factored into our selection of top picks. After all, what good is support for several protocols if there aren't enough servers to handle the demand? PureVPN won out on all fronts, which is why it's our best pick for protocols.
PureVPN FAQs
What are VPN protocols?
Data needs to be encrypted for a VPN to provide protection. The protocols determine how that encrypted data travels through the VPN. Some protocols focus on speed, while others prioritize security. The protocols you use will determine the performance of your VPN connection.
Is PureVPN a good choice beyond offering several protocols?
PureVPN stands out because it lets you easily switch protocols, but that is not the only reason we selected it as a best pick. The company has a network of more than 6,500 servers in 140 countries, which means overcrowding and slower internet are less likely. PureVPN also applies high levels of security to its VPN, has a no-logging policy that is backed by an outside audit and provides speedy connections. Factor in its affordable price, and PureVPN is a good choice beyond protocols.
Why doesn't PureVPN support WireGuard?
WireGuard is the newest VPN protocol promising more security and faster speeds. As of summer 2021, however, PureVPN does not support this protocol. The company's website states that WireGuard is still in the testing phase; perhaps PureVPN will use this protocol in the future.
Bottom Line
We recommend PureVPN for …
Small business owners who want access to the leading VPN protocols and the ability to change protocols according to their needs.
Business owners who care about privacy and want assurance from a third party that there is no logging of their activities.
We don't recommend PureVPN for …
Businesses that want access to the WireGuard protocol, which is new and boasts high connection speeds.
Businesses that need unlimited simultaneous connections, as PureVPN supports only 10 devices at a time.

PureVPN
The Verdict
PureVPN supports several protocols on more than 6,500 servers in 140 countries, ensuring top-notch security without sacrificing performance.

Donna Fuscaldo
business.com Staff
Donna Fuscaldo is a senior finance writer at business.com and has more than two decades of experience writing about business borrowing, funding, and investing for publications including the Wall Street Journal, Dow Jones Newswires, Bankrate, Investopedia, Motley Fool, and Foxbusiness.com. Most recently she was a senior contributor at Forbes covering the intersection of money and technology before joining business.com. Donna has carved out a name for herself in the finance and small business markets, writing hundreds of business articles offering advice, insightful analysis, and groundbreaking coverage. Her areas of focus at business.com include business loans, accounting, and retirement benefits.