A virtual private network (VPN) is a great way to ensure a baseline of security for any organization's online operations. A VPN creates a connection to the internet that's masked from the outside world. Because your internet protocol (IP) address is hidden, you're able to keep information like your identity and location away from prying eyes when conducting business online, so potential attackers simply won't know who or where you are.
There are many services available to create a software-based VPN. Some businesses opt for a more bespoke solution that they can design from the ground up. There are VPN devices as well that create dedicated machines with a built-in VPN as a part of the system architecture. It is important to understand all of the options when determining which one is right for you.
What is VPN software?
VPN software is the most common tool to secure your online activity and keep personally identifiable information (PII), like email addresses, Social Security numbers or credit card information, safe from cybercriminals. VPN software is an application that is run on a PC or mobile device that connects you to a secure server that creates a closed connection to keep the dastardly deeds of online ne'er-do-wells away.
Since it's easy to use and simple to scale, VPN software is a great option for individuals or small businesses. However, because it is a cloud-hosted software as a service, a VPN app has recurring monthly fees (although pricing is quite competitive). And depending on the service you use, your VPN provider may keep detailed logs of your online activity.
[To learn more about VPN software to determine which service might be right for you, read our in-depth analysis, The best VPNs for small businesses.]
What is VPN hardware?
VPN hardware is a device that has built-in VPN functionality. It's basically a VPN router, built with dedicated processors to encrypt data and online activity within the device itself, to help protect your network. By creating a powerful VPN firewall, these devices offer some of the best IP security available today. In fact, hardware VPN doesn't require you to go through a third party – as is the case with software VPN – which adds an extra layer of security while easing any concerns about services that use a VPN log.
VPN devices are becoming more popular, growing beyond business uses. Online security is always a hot topic, and with the heightened safety of dedicated IP addresses and easy remote access that VPN hardware can deliver, everyday users are taking notice. However, due to a lack of brand recognition combined with exorbitant pricing, small businesses aren't adopting VPN hardware en masse.
Saddled with a reputation of being challenging and demanding, VPN hardware usually comes with a lot of options to select and configurations that need to be understood. Because of the heightened security it offers and the complexity of the initial setup, most organizations are plain old intimidated by it.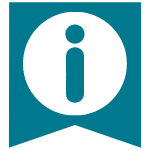 Did you know? While it requires some technical know-how with some trial and error, an experienced IT technician or department should be able to get a hardware VPN solution up and running in a reasonable amount of time.
VPN software vs. VPN hardware
Although one isn't necessarily superior to the other, software VPN and hardware VPN have some considerations you should weigh before you make a decision. Things like the size of your workforce, the capabilities of your IT department, or even your physical location, all make an impact on what you should choose. But if you understand the differences between the two, it becomes that much easier to find the right solution for you.
| | |
| --- | --- |
| VPN software | VPN hardware |
| $2.50-$9.00 per month per account | $50-$1,000 one-time expense |
| Easy, fast and intuitive setup | Setup requires technical considerations  |
| Remote access requires technical considerations | Easy, fast and intuitive remote access |
| High security | High security |
| Geoblocking bypass | No Geoblocking bypass |
Here is a breakdown of each:
Pricing
The pricing of VPN software can often be misleading. While several VPN service providers claim to have options that are "cheaper" or "the best value," those pricing promises mostly apply to small-scale service. A given VPN service can cost as little as $2.49 per month with a multiyear contract, but those services tend to limit usage to a few devices. If you're a one-person consulting firm, this may be a great option to give you a secure connection. But if you have 50 or more employees, those monthly bills can skyrocket fairly fast.
On the other hand, VPN hardware involves a single upfront transaction. VPN hardware, like a VPN modem, though, can range anywhere from $50 to more than $1,000. However, these devices can support anywhere from 20 to 100 simultaneous users. And if your business grows and you need to expand your VPN, simply purchase another VPN modem. Although VPN hardware has a higher upfront cost, you could save in the long run.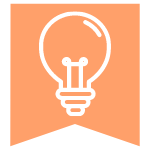 Tip: Be aware that VPN hardware doesn't offer the 24/7 support that you get with most VPN software services.
Setup
Setting up VPN software is usually fairly simple and only takes a few clicks. Once you create an account and select the service plan that's right for you, your preferred VPN provider will have you download and install the software, log in, and establish a quick connection to the server. It's truly that easy. You can share login credentials with your team members, and as the team grows, you can expand your software VPN to include new accounts and devices.
Hardware VPN is more involved. It requires someone to physically install the device, connecting it to power and your internet connection, then setting it up on a separate computer. If you've ever tinkered with the settings on your normal high-speed modem, it's very similar. You'll have to access the hardware's user interface, and you can adjust a wide variety of options, ranging from your firewall settings to creating new user accounts.
Remote access
When accessing a corporate intranet remotely through VPN software, the biggest catch is whitelisting IP addresses. Because some VPN apps give you a different IP address each time you connect, you may not be able to get remote access to your network. However, you can get around that with a dedicated IP VPN service.
Conversely, VPN hardware is built to easily facilitate remote access for any employee. Again, it just depends on whether or not you have the support to correctly configure the software when it's initially installed. If you're already considering hardware VPN and you have a dedicated IT staff to set everything up, remote access usually isn't an issue.
Security
The safety and security measures offered by both VPN hardware and VPN software are more or less on a par with each other. The trick is that software VPN services have a big target on their back. Like good old Vision said in "Captain America: Civil War," "Strength invites challenge, and challenge incites conflict." Because the main feature of any VPN is security, cybercriminals will do their best to break it.
VPN hardware devices face the same challenges, but because the details of a corporate network aren't shared publicly, they don't face the same type of threats. Cybercriminals still want to exploit vulnerabilities in any VPN device, but they don't necessarily know where to look, so it's trickier for them to find those weaknesses. Although VPN hardware doesn't require you to go through an independent third party, you lower the risk of breaches by reducing how many access points you have.
Geoblocking
Because a VPN software service usually has several servers throughout the world, you can easily connect to a server in a different country to access apps, websites or other content that's not available back home. More importantly, VPN software is the ideal option to get around any geoblocking restrictions.
VPN hardware wasn't created with geoblocking in mind, and its architecture doesn't allow for it. You need a VPN server installed somewhere in the region you'd like to access, and most VPN devices are tied to a single physical location, so it can't quite support that sort of functionality. If you work with a larger enterprise using multiple VPN servers located throughout the regions you serve, remote access might be an option, but those scenarios are rare.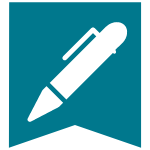 Bottom line: If geoblocking is a critical need, VPN software is the option to choose.
Whether you're using hardware or software, any VPN is a great way to bump up the security of any network and system. The difference comes down to how much control you want, and whether or not you have the support to get that level of control. If you've got the time and an understanding of the tech, VPN hardware is a great way to add security to your network. But if you don't want to bother with the finer points and would rather leave those decisions to the professionals, VPN software is a reliable solution.