Back to Menu
Connecting You To Opportunity
What can we help you find?
Our Mission
At Business.com, our mission is to help people grow their business, plain and simple. This is why millions of professionals in growing companies rely on Business.com to acquire the knowledge they need to run and advance their businesses and careers. Additionally, our vibrant community of business owners, marketers, and sales experts help further that knowledge through first-hand advice and engaging discussion.

Business.com is also where thousands of advertisers reach and engage our valuable and informed audience, helping to facilitate over half a million purchases each year, generating over $1.5 billion in sales.
Senior Management Team
Doug Llewellyn
|
Chief Executive Officer
Doug is the CEO of Business.com where he is responsible for all strategic growth initiatives and company development. Previously, Doug was President & Chief Operating Officer of Purch and helped lead the sale of Purch's B2C division to Future PLC in 2018. Following that transaction, he took over as CEO of Purch's B2B division, today's Business.com. Prior to Purch, Doug spent two years at Manta Media, the leading online community platform for SMBs. At Manta, he was responsible for partnership strategy and outreach, as well as leading their digital advertising sales team.

Before joining Manta, Doug was with CBS Interactive / CNET Networks for 12 years and held several key operating positions, including Vice President and GM of the B2B portfolio of properties that includes ZDNet, TechRepublic, and SmartPlanet. He is a graduate of Bucknell University with a BA in Economics and French.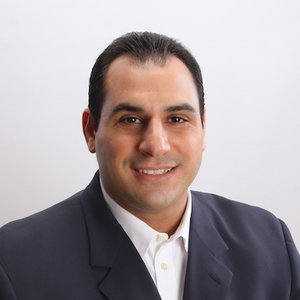 Jason Teebagy
|
Chief Financial Officer
Jason joined business.com in 2019 as Chief Financial Officer, bringing with him 20 years of experience serving as a finance leader for public and privately held businesses. He has built, transformed, and driven the performance of finance organizations in both emerging and mature enterprises. His broad experience includes operational execution, strategic planning, M&A, corporate financing, and treasury management across diverse industries, including life sciences, technology, and manufacturing.

Jason served in a variety of global leadership roles at Cimpress/Vistaprint, including Vice President of Finance, as the company experienced rapid revenue growth to become a leader in both B2B and B2C ecommerce.

Previously, at PerkinElmer, a global life sciences leader, Jason served as CFO of the Illumination business. Prior to joining PerkinElmer, he held a number of financial leadership positions across the General Electric Company both domestically and internationally.

Jason holds a B.A. in Economics from Trinity College in Hartford, CT and is Six Sigma Certified.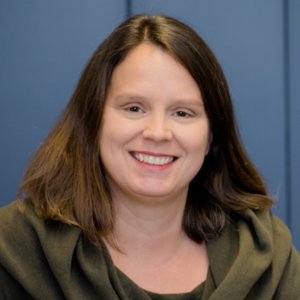 Molly Baab
|
Chief Product Officer
Molly has 15 years of experience building high-scale, profitable ecommerce and digital media businesses. At business.com she manages the product, content, marketing, and operational teams that ensure we serve small business's growth needs and generate high quality leads for our marketing partners.

Molly first joined Purch in 2016 as Senior Vice President and General Manager in the consumer division where she managed a cross functional group of over 100 people. Purch's B2C division was sold to Future PLC in 2018 and the B2B division is now Business.com. Before that, Molly held product and marketing leadership roles at multiple companies, including Rue La La and TripAdvisor.

Molly has a master's degree from Rutgers University, and outside of work you'll usually find her on an outdoor adventure with her family.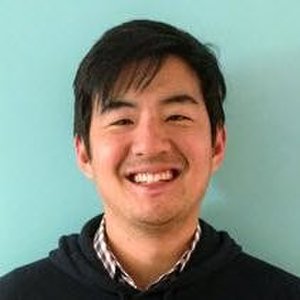 Roy Hwang
|
Chief Technology Officer
As CTO, Roy heads up all engineering, IT, and data operations at Business.com. Roy has over 14 years of experience working in industries as varied as finance to pharma to publishing and built data platforms that produced double-digit revenue and profit growth for startups and Fortune 100 companies alike. Prior to joining Business.com, Roy served as CIO of Arkadium, a gaming and interactive content company.

When not playing around with machine learning or serverless cloud architectures, Roy loves watching sports, attempting to play sports, cooking, and trying to father two young children. If you play in a fantasy sports league with him, you will lose.

Roy graduated from Duke with degrees in biomedical engineering and electrical engineering.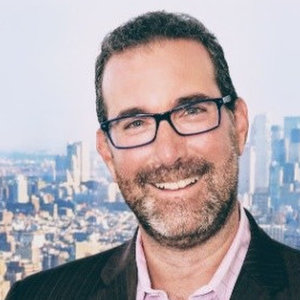 Wayne Silverman
|
Chief Revenue Officer
Wayne is CRO for Business.com, having joined the company in 2018 from Dun & Bradstreet. He is a proven leader in sales acceleration strategy, driving growth, key account acquisition, and entrepreneurial executive leadership across varied industries. Wayne is a recognized media, technology and big data professional with strong strategy and execution skills, having held leadership positions at CBS Interactive, CNet and IDG previously.

Wayne graduated from the University of Massachusetts - Amherst and prides himself on being a father of three wonderful girls.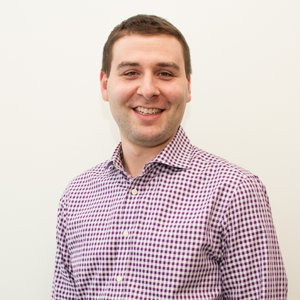 Jeff Gordon
|
SVP of Marketplace and Revenue Optimization
As Senior Vice President, Marketplace and Revenue Optimization, Jeff is responsible for growing and optimizing business.com's marketplace across channels, platforms and verticals to maximize connections between small business owners and marketers. He also leads business.com's thriving partner network, business development efforts and revenue optimization practices.

Jeff has spent his entire 10+ year career at Business.com (formerly BuyerZone) in a variety of marketing and operational roles. Prior to his current position, Jeff managed the company's product marketing, new category/vertical development, and online marketing and has deep experience working with Business.com's sales organization.

Jeff holds a Bachelor of Science degree with honors in Business Administration from Babson College.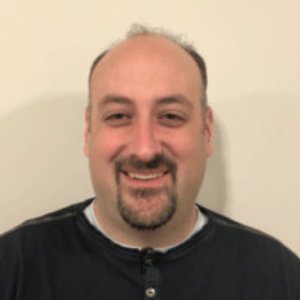 Jeff Ropelato
|
VP, Strategy and Development
Jeff is Vice President of Strategy and Development for Business.com. Previously, Jeff was Vice President of Revenue Optimization for TopTenReviews and led A/B and multivariate testing, providing him with a strong analytical background. Prior to that, Jeff was Director of Development which gave him the technical skills to handle complex business integrations and to use technology to solve problems. Additionally, the many Team Lead roles he has held have cemented the idea that business is a team sport and not a solo act.

Over the years these different roles have helped him grow professionally, but no role plays more importance than that of a husband and father. Jeff lives in Utah with his wife and 3 daughters. Whenever he isn't in the office, you will find him with his family on the slopes of the Rocky Mountains. And, if it happens to be around Halloween, you will most likely find him projector mapping his house for all the neighborhood kids to enjoy.
Board of Directors
John Stellato
Private Investor and Consultant
John Stellato brings broad expertise across the financial services, industrial/retail, and mergers and acquisitions areas. Previously, he was Executive Vice President of The Pritzker Organization, LLC (TPO), a merchant bank and family office representing business interests of the Pritzker family of Chicago, where he served for nearly 20 years. He has been an Officer and Director of numerous privately held companies.

Since 2011, Stellato has served as a member of the Board of Directors and Audit Committee of Conversant Intellectual Property Management. Since 2014, he has been a member of the Board of Directors and Audit and Finance Committee of Loyal3.
Organization Leader who creates marketing programs that engage internal and external customers while building corporate brands resulting in increased market share. Adept at developing collaborative business strategies that focus on customer needs and drive profitable growth. Partner with executive teams; leverage presentation and communication skills to effect culture change and expand organizational digital presence.
Catherine Levene
Co-founder and CEO, Artspace.com
Catherine Levene is the President and Chief Digital Officer of Meredith's National Media Group, overseeing digital content and products, strategy, sales and operations. Meredith reaches nearly 175 million American consumers every month, including 80 percent of the U.S. millennial women. Levene joined the company in 2019 as Chief Strategy Officer.

Levene is an accomplished digital media leader, innovator and entrepreneur with over twenty years' experience building and scaling online companies. She has held CEO, COO and executive management roles in a variety of successful companies, has been on both sides of M&A transactions and has sat on numerous private company boards.

Prior to joining Meredith, Levene co-founded Artspace Marketplace (a Phaidon Global Company) and served as its Chief Executive Officer. Previously, she was Chief Operating Officer of DailyCandy, Inc. and spent over seven years at The New York Times Company as an executive in its Digital Media division. She also held strategy and business development positions at Showtime and early internet start-up, Firefly.

Levene serves on the Board of Directors for business.com and has held similar roles at Rent the Runway and TheFind. She is an acting advisory Board Member of theSkimm.

Levene received a BA in history from the University of Pennsylvania and concurrently, a BS in Economics from the Wharton School of Business in 1992. She earned her MBA from Harvard Business School in 1996.
Ralph Terkowitz
General Partner, ABS Capital Partners
Prior to joining ABS Capital in 2004, Ralph served as CIO/CTO of The Washington Post Company. During his tenure, Ralph worked with the Post's six divisions on all major technology and development operations and investments. From 1996 to 2003, he had primary responsibility for The Washington Post's venture investment portfolio. Under his direction, performance exceeded that of other corporate venture investors who manage for both strategic value and investment returns. Also while at The Washington Post, Ralph served as founder and CEO of its electronic publishing subsidiary. The subsidiary became known for both its product innovation and new revenue models for electronic media. One of the products Ralph created, washingtonpost.com, continues to be among the most visited news and information sites on the Internet.
Paul Mariani
General Partner, ABS Capital Partners
Paul is a General Partner at ABS Capital with a focus on business and education services companies. With over a decade of experience investing in growth companies, he enjoys helping CEOs assess their product and market opportunities, optimize their business models and ultimately position their companies for successful exits, either through an M&A transaction or through the public markets. Paul's breadth of investing experience includes companies in the technology-enabled services, eCommerce, software, and digital media sectors. Paul currently represents ABS Capital on the boards of Teachscape, Inc. and Purch. Prior to joining ABS Capital, he worked in the technology investment banking divisions of Robertson Stephens and SoundView Technology Group.
Peter Horan
Founder, Horan MediaTech Advisors
Peter C. Horan is an entrepreneur with a history of building successful media and Internet businesses. In February of 2014, Peter formed Horan MediaTech Advisors as an umbrella for his investment and consulting activities. Peter currently works with or has investments in Healthy Out, Kyck, Lending Tree, Mowingo, Net2Television, PublishThis, ShopPad, Skift, SocialWire, TalkWheel, Topix, TwelveFold Media, Viggle, and ViralHeat. As a CEO and independent director he has been a part of seven profitable exits in the last seven years, totaling almost $800 million in value.

He was previously President and COO of Answers, Corp., CEO of IAC Media and Advertising, CEO of About.com, CEO of AllBusiness.com, CEO of Goodmail Systems, and CEO of DevX.

He has served on the board of directors of the Interactive Advertising Bureau and the Online Publishers Association. Peter is an active outdoorsman and environmentalist and is involved in the Sierra Club, Southern Utah Wilderness Alliance, and Glen Canyon Institute.
Martin Niesenholtz
Founder, New York Times Digital and Adjunct Professor
Often cited as one of the most respected executives in the online media world, Nisenholtz was the founding leader for nytimes.com in 1995 and Chief Executive of New York Times Digital from 1999-2005, when he was promoted to Chief Digital Office for The Times Company. He oversaw the Times' digital strategy, including the expansion to mobile and the introduction of a metered paywall.

Nisenholtz currently serves on the boards of Yellow Media (TOR:YLO), Postmedia Network (TOR: PNC-B), and RealMatch. He is a Venture Partner at Firstmark Capital in New York and member of the advisory board at Carmel Ventures in Israel. He founded the Online Publishers Association (now Digital Content Next) in 2002 and serves as an advisor to the DCN Executive Committee. Nisenholtz founded the Interactive Marketing Group (currently Ogilvy Interactive) at Ogilvy & Mather in 1983, the first digital agency at a major U.S. advertising firm and among the first in the world.
Corporate Headquarters
Business.com is headquartered in Waltham, Massachusetts - a fast growing suburb of Boston.
200 5th Avenue, Second Floor
Waltham, Massachusetts 02451
(888) 393-5000
We invite you to connect with us.