Xero Review
Businesses usually start out small, but they don't always stay that way, so it helps to have software that is just as prepared for the future as you are. Xero is our pick as the best accounting solution for growing businesses. Xero is a program that meets you where you're at. Its flexible features and plan options eliminate the need to invest in another accounting program when your business grows.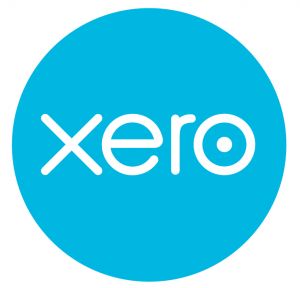 Xero
The Verdict
Xero is the best accounting software for growing companies. Its service plans and features easily accommodate the different stages (and needs) of small businesses.
October 2020: Xero has announced changes to its Early plan for new business owners and sole traders in recognition of the challenges of the COVID-19 pandemic. It has eliminated the limit on bank reconciliation and increased the number of invoices it supports to 20 per month. The company is currently promoting this plan by offering 50% off for four months to new accounts.
Pricing
Xero is a good value for small businesses. All of its plans include nearly every feature offered – estimates, accounts payable and inventory management tools, which are frequently only available in top-tier plans. There are, however, three features that are only available in the top tier: expenses, multicurrency support and project tracking. Each plan supports an unlimited number of users, which is a plus, as many accounting applications base their pricing on the number of users you add to your plan.
Xero offers a 30-day free trial, so you and your employees can try out the software before you buy it. If you don't want to import your own data, a demo company is available for you to use. This is a great option for small business owners on the fence about which software solution will best benefit their business. Here's more on Xero's subscription plans:
The Early plan costs $9 per month and limits you to five invoices, five bills and 20 bank transactions per month.


The Growing plan costs $30 per month, and supports unlimited invoices, bills and bank transactions.


The Established plan costs $60 per month, and it, too, supports unlimited invoices, bills and bank transactions. This is the only plan that includes expenses and projects, and can handle multiple currencies.
If you need payroll services, you can add Gusto to your plan. The monthly base price is $39, plus $6 per month, per person.
Features
Xero saves you time by streamlining processes and giving you the tools to accomplish financial tasks faster. Here are some of the ways Xero makes accounting less tedious.
Online Invoicing
You can email invoices directly from the software, and Xero integrates with PayPal, Stripe, Square and other payment processors so you can accept payments online.


You can convert a quote to an invoice with a few clicks.


Invoices have drag-and-drop lines that make it easy to reorder items on an invoice.


You can schedule recurring invoices (here called repeating invoices) by setting the send date, frequency and end date.


Automatic payment reminders encourage customers to pay on time, saving you from having to follow up on outstanding invoices manually. You can set the software to send reminders either before payment is due or when it's past due. You can also set up the system to email your customers receipts after you receive and record payments.


You can attach files to invoices, such as a document or a photo of the work you completed.
Inventory Tracking and Purchase Ordering
As you create quotes and invoices, you can see how many of each item you have in stock, and if you enter more than this number, it alerts you with a red popup box. If you need to reorder inventory, you can easily create and send purchase orders. You can then convert the purchase order to bills for payment or invoices for your customers. For complex inventory needs, such as if you stock more than 4,000 items, advanced inventory integrations are available through the app marketplace.
Smart Reconciliation
This feature simplifies the reconciliation process by matching bank transactions with those you've entered into the software. It uses machine learning and can predict more accurate matches the more you use this feature. It also has bank rules and cash-coding features to make the reconciliation process easier and faster.
Mobile Capabilities
The Xero Accounting & Invoices mobile app allows you to accomplish accounting tasks on the go. With the iPhone and iPad versions of the app, you can view cash flow, access customer and vendor contacts, reconcile transactions, and create invoices. The Apple Watch app allows you to see account balances and the number of new transactions you have. The Xero Expenses and Xero Projects apps, which are included with the Established plan, allow you to capture photos of expenses, submit expense reports, track time, and attach billable expenses and time to projects.
Being able to use the online accounting software on mobile is an added plus, and we've found that mobile apps are a staple of some of the best accounting solutions on the market.
You can see a complete list of features on the company's website. If Xero lacks a feature you need, or if you want to connect it to the other business systems and services you already use, you can probably find an add-on in its app marketplace ‒ it offers more than 700 integrations.
Here are a few notable features Xero offers:
The History & Notes activity report at the bottom of every transaction screen lets you monitor information about the document, such as if the invoice was copied from a quote, who created and approved the invoice, and when. If you've sent an automatic payment reminder for an invoice, the email address, date, and time it was sent also appear on this screen. You can add notes such as the expected payment date.
Xero can track bills, including recurring bills. You can also copy bills and edit them instead of creating new ones from scratch.
You can manage fixed assets and print checks in Xero.
Xero connects to your bank and credit card accounts and imports data daily. It protects your data with bank-grade encryption, and you can opt in to two-factor authentication to make your login more secure. If you add employees to your account, you can set user permissions to control the data they can access.
Xero Pros
A nice aspect of Xero is how easy it is to set up. It gives you several starting tasks to acquaint you with the online accounting solution, such as connecting your business bank account, adding a customer and creating your first invoice. Many of the pages have how-to videos and links to a step-by-step guide in case you need additional help. The interface is well designed and easy to navigate. Features are easy to access from the dropdown menus that are located across the top of the screen or from the cards on the dashboard.
The interactive dashboard shows you graphs and charts for key information, such as invoices due, bills you need to pay, and a history of your bank account balance, with a button telling you how many items you need to reconcile. The information is displayed on movable cards that allow you to arrange the dashboard to your liking. The cards also have quick buttons for tasks like creating an invoice or a new bill.
Another plus is that the software can run more than 50 different reports, including profit and loss, aged receivables and a general ledger. Many reports are customizable, allowing you to change titles, rearrange columns, show a chart, set a date range and apply filters. In addition to printing reports, you can archive them or export them as PDF, Excel or Google Sheets files.
We also like that you can manage both customers and suppliers, and organize them into groups. In addition to contact details, profiles display activity history, such as how many invoices are open and average remittance time. You can add email correspondence to profiles by connecting to Gmail.
Xero Cons
While there is a lot to like about Xero, there are some factors to consider before you select this accounting software for your business, such as:
The Early plan is very limited; it allows only five invoices, quotes and bills, and 20 bank transactions per month. Even very small businesses will likely need to subscribe to the Growing plan. Also, expenses are not included with the midlevel plan, so if you need that capability, you'll either need to subscribe to the top tier or connect to a third-party integration.
Invoice customization isn't as intuitive as it is in competing programs that have templates you can tweak. Within the program, you can create and edit "branding themes" by adding your logo, changing the font, setting margins, toggling fields on and off, and renaming labels, but if you want to make aesthetic changes, like changing colors or borders, you need Microsoft Word to do it.
Most accountants aren't as familiar with Xero as they are with QuickBooks, so if you work with an outsourced accounting firm, you may need to export your data into QuickBooks. If you haven't yet selected an accountant, you can find one who is comfortable with the software by searching Xero's database of accountants.
It's not a perfect solution, but Xero is one of the top options on the market, especially for evolving businesses.
Customer Support
Although phone support is not available on the site, you can contact the company for support via email or through their live chat option. We reached out to Xero via email posing as a small business owner interested in the software. Rather than just answering all of our questions via email, we were able to connect with the representative by phone. The rep we spoke to was extremely helpful and offered a thorough explanation of Xero and its features.
In addition to reaching out for live help, you can access valuable online support resources, including videos, a blog, podcasts, small business guides and training courses.
Image Credit: utah778 / Getty Images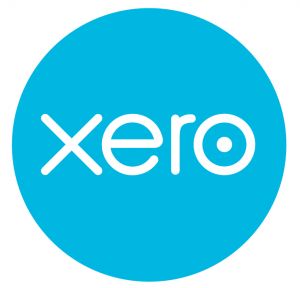 Xero
The Verdict
Xero is the best accounting software for growing companies. Its service plans and features easily accommodate the different stages (and needs) of small businesses.

Donna Fuscaldo
business.com Staff
Donna Fuscaldo is a senior finance writer at business.com and has more than two decades of experience writing about business borrowing, funding, and investing for publications including the Wall Street Journal, Dow Jones Newswires, Bankrate, Investopedia, Motley Fool, and Foxbusiness.com. Most recently she was a senior contributor at Forbes covering the intersection of money and technology before joining business.com. Donna has carved out a name for herself in the finance and small business markets, writing hundreds of business articles offering advice, insightful analysis, and groundbreaking coverage. Her areas of focus at business.com include business loans, accounting, and retirement benefits.