Xero Accounting Software Review and Pricing
Xero is our pick for the best accounting software for growing companies. Because its pricing plans are not based on the number of employees, Xero can easily accommodate different stages of small business development and the changing needs that accompany that growth. That's why we recommend Xero for companies that are rapidly adding employees and don't want to worry about the number of people at the organization using the product.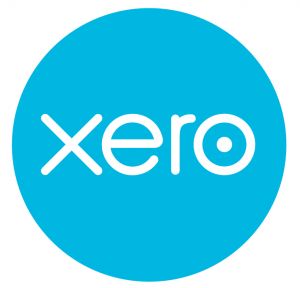 Xero Accounting Software and Pricing
The Verdict
Xero is the best accounting software for growing companies. Its service plans and features easily accommodate different stages of small business development and the changing needs that accompany that growth.
Xero Editor's Score: 9.1/10
| | |
| --- | --- |
| Payments | 9/10 |
| Automatic invoicing | 9/10 |
| Third-party integrations | 9.5/10 |
| Mobile app | 9/10 |
| 24/7 customer support | 8.5/10 |
Why We Chose Xero as the Best for Growing Businesses
Every business starts small. But as a company grows, its financial needs change. Often, you want a top accounting program that you can stick with over the long haul, and that's where Xero comes in. Unlike many competitors, Xero's pricing and plans are based on features rather than on the number of users. In fact, all of Xero's plans support unlimited users, which is great for expanding businesses.
Xero also integrates with over 1,000 third-party business apps, among the most of any accounting software package we reviewed. As a business moves into higher phases of growth, it will likely require more of these integrations to scale up and keep things running smoothly.
Even with all of these features, Xero keeps it simple with a user-friendly interface and visualization to help customers who are new to running a business. These are just some of the reasons Xero is our pick for the best accounting software for growing businesses.
What We Like About Xero
Xero's pricing plans aren't based on user count, so you can add employees without worrying about the cost of the software going up.
The software integrates with more than 1,000 business apps, including Square, Stripe, PayPal, Gusto, DEAR Inventory, and Expensify.
Xero has a well-designed user interface and layout that make complex accounting statistics easy to understand.
What We Don't Like About Xero
The lowest tier has caps on invoicing and bills, which means many businesses will need to upgrade to a more expensive plan.
Invoice customization isn't as intuitive as it is in competing programs.
Ease of Use
When testing the software, we found Xero to be easy to navigate, with an intuitive and user-friendly interface. The main dashboard displays several key statistics that business owners want to have at their fingertips, including how much money is in their bank account, who owes them money, bills that need to be paid, and cash flow.
A blue bar at the top of the interface contains several drop-down menus that house all of Xero's features. Like other major accounting software, such as QuickBooks, Xero's feature-packed interface can sometimes feel a bit overwhelming, but we found that it does a good job of organizing its tools as logically as possible.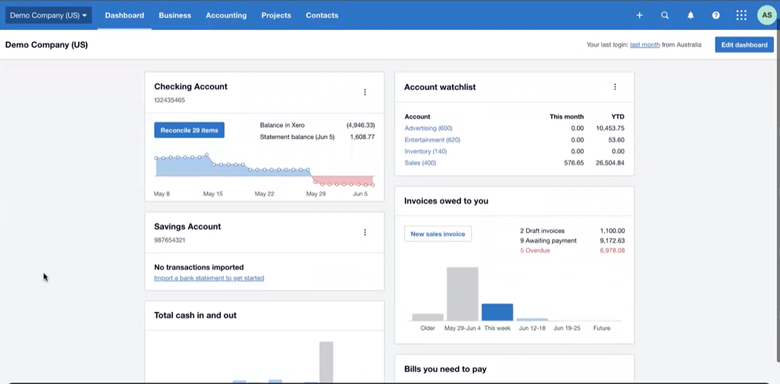 Compared with other accounting software platforms we reviewed, Xero really excels at presenting information in an easy-to-understand way. For example, Xero's cash-flow bar chart displays cash going out of the company as a gray line and cash coming in as a blue line. A business owner who is trying to maintain positive cash flow would be looking for the blue line to remain above the gray line.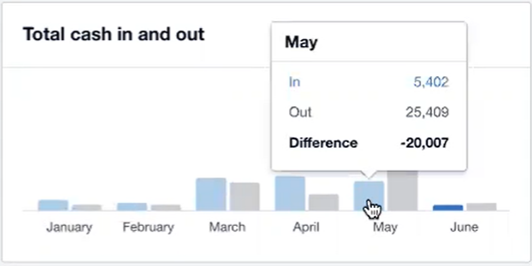 Additionally, Xero makes a point of avoiding accounting jargon, such as "debits" and "credits," throughout its interface, instead using terms such as "invoices owed" and "bills you need to pay." This clear language makes the software easy for anyone to understand.
Features
Xero saves you time by streamlining processes and giving you the tools to accomplish financial tasks faster. Here are some of the ways Xero makes accounting less tedious:
Recurring Invoices
One cool feature is that you can schedule recurring invoices (or "repeating invoices") by setting the send date, frequency, and end date. Automatic payment reminders encourage customers to pay on time, saving you from having to follow up on outstanding invoices manually. You can set the software to send reminders either before payment is due or when it's past due, and also set up the system to email your customer's receipts after you receive and record payments.
Time Tracking
Unlike alternatives such as QuickBooks, Xero includes time tracking. Users are required to download the free Xero Projects app, which they can use to record time and costs, as well as to create invoices and reports.
Online Invoicing
Except for a few minor inconveniences, we were impressed with Xero's invoicing capabilities. Everything is done in the cloud, meaning you can edit the invoice without the hassle of resending it to the customer. You can email invoices directly from the software, and Xero integrates with PayPal, Stripe, Square, and other payment processors so you can accept payments online.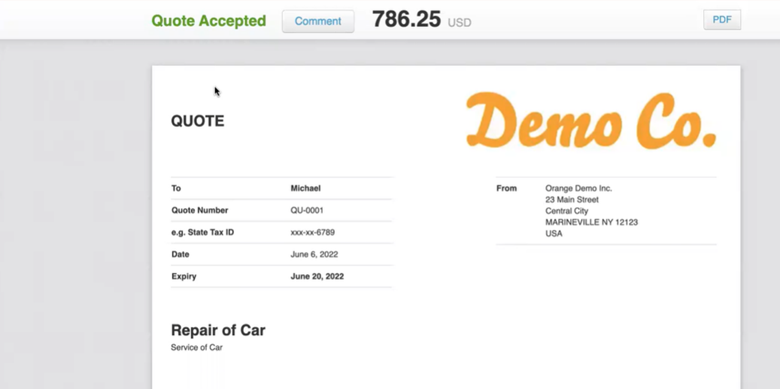 One drawback is that the process of customizing the look and feel of the invoice is slightly less intuitive than it is with some competitors. A professional-looking invoice is essential for getting paid, so this is something to note for businesses that send out many invoices. That said, we found it easy to convert a quote to an invoice, and invoices have drag-and-drop lines that make it easy to reorder items on an invoice. Conveniently, you can attach files, such as a document or a photo of the work you completed, to invoices.
Keep these invoicing best practices in mind when you're creating and sending invoices. For example, statistics show that Thursday is the best day to send an invoice to get paid quickly.
Inventory Tracking and Purchase Ordering
As you create quotes and invoices, you can see how many of each item you have in stock. If you need to reorder inventory, you can easily create and send purchase orders, and then convert the purchase orders to bills for payment or invoices for your customers. For complex inventory needs, advanced inventory integrations are available through the app marketplace.
Smart Reconciliation
This feature simplifies the reconciliation process by matching bank transactions with those you've entered into the software. It uses machine learning to predict more accurate matches the more you use this feature. It also has bank rules and cash-coding features to make the reconciliation process easier and faster.
Mobile Capabilities
We found that the mobile app's capabilities beat those of some other accounting software we reviewed. The Xero Accounting & Invoices mobile app allows you to accomplish accounting tasks on the go. With the iPhone and iPad versions of the app, you can view cash flow, access customer and vendor contacts, reconcile transactions, and create invoices. The Apple Watch app allows you to see account balances and the number of new transactions. The Xero Expenses and Xero Projects apps, which are included with the Established plan, allow you to capture photos of expenses, submit expense reports, track time, and attach billable expenses and time to projects.
This robust functionality was better than we found with the mobile apps offered by many other accounting solutions.
Integrations
Xero offers more than 1,000 integrations – among the most of the accounting apps we reviewed. If Xero lacks a feature you need, or if you want to connect it to the other business systems and services you already use, you can probably find an add-on in the company's app marketplace.
Transaction Monitoring
The History & Notes activity report at the bottom of every transaction screen lets you monitor information about the document, such as if the invoice was copied from a quote, who created and approved the invoice, and when they created and approved it. With this unique Xero feature, the email address, date, and time for automatic payment reminders also appear on this screen. Furthermore, you can add notes such as the expected payment date.
Security
Xero connects to your bank and credit card accounts and imports data daily. It protects your data with bank-grade encryption, and you can opt in to two-factor authentication to make your login more secure. If you add employees to your account, you can set user permissions to control the data they can access.
Pricing
Xero's pricing compares favorably with that of other accounting software we reviewed. Popular alternatives, such as FreshBooks and QuickBooks, cost at least $15 a month without introductory discounts, while Xero's entry-level plan is slightly less expensive, at $12 per month.
Xero's tiered pricing plan makes it ideal for growing businesses. All of Xero's plans include nearly every feature on offer, such as estimates, accounts payable, and inventory management tools. With some of the other accounting software we reviewed, these features are available only in the top-tier plans. However, three features are available only in the top tier: expenses, multicurrency support, and project tracking.
Unlike many other accounting applications, Xero does not base its pricing on the number of individuals who need access. With every Xero plan, there is no limit on the number of users. In our view, this is one of Xero's differentiating factors, making it a great choice for growing businesses that are rapidly adding new employees.
Xero offers a 30-day free trial, so you and your employees can try out the software before you buy it. Here's a breakdown of each plan:
Early: This plan costs $12 per month and limits you to 20 invoices, five bills, and 20 bank transactions per month.
Growing: This plan costs $34 per month and supports unlimited invoices, bills, and bank transactions.
Established: The highest-tier plan costs $65 per month. In addition to everything in the Early and Growing plans, the Established plan includes expenses and projects, and it can handle multiple currencies.
Xero partners with Gusto to add more HR functions, such as payroll services. With Gusto, you can onboard new hires, administer employee benefits, track hours and paid time off, run payroll, and automatically file payroll taxes. The monthly base price is $39 a month plus $6 per person.
Implementation and Onboarding
During our test run of Xero, we found it easy to set up. New users can access a free 30-day trial, which doesn't require a credit card to sign-up. The trial version of Xero is full-featured, meaning you can test it out with real data. This gives Xero an edge over competitors that don't offer such generous terms.
Once you sign up, Xero provides several guided tutorials to acquaint you with its tools, such as connecting your business bank account, adding customers, and creating invoices. Many pages within the app itself have how-to videos and links to a step-by-step guide, which is great for business owners who aren't very tech-savvy.
Customer Support
In general, we were pleased with Xero's customer support options. However, they were not as comprehensive as what we found in our review of QuickBooks. Phone support is not available immediately; you have to contact customer service first via email or live chat, after which you may be directed to a phone-based rep for further assistance.
During our test run, we reached out to Xero via email, posing as a small business owner interested in the software. Eventually, we were directed to a representative by phone. We found Xero's agent to be extremely helpful and knowledgeable about Xero's features.
In addition to reaching out for live help, you can access valuable online support resources, including videos, a blog, podcasts, small business guides, and training courses.
Limitations
One limitation of Xero compared with alternatives is the cap on invoicing and billing for its lower-tier plans. The Early plan allows you to send only 20 invoices and five bills a month, which we found unusually low. Users will need Xero's higher-tier plans if they want to remove these caps. The Early and Growing plans also don't offer expense tracking, but the Established plan does.
Although Xero offers a comprehensive set of features, this may not appeal to businesses with niche requirements. Businesses that need to track time for billable hours or send invoices on the spot should read our FreshBooks review, while those focused on enterprise resource planning might appreciate our review of Oracle NetSuite.
Xero also lacks the comprehensive vendor network that would make it an effective player in the accounts payable space. Processing accounts payable is a vital part of running a business, so small business owners may want to consider software that supplements Xero's capabilities.
There is free software, such as Melio, that can supplement Xero for your accounts payable needs.
Methodology
To generate our quantitative score and use case, we reviewed software features such as payment and invoicing capabilities, the number of integrations, any mobile apps, report generation, supported user count, and custom service options. We also assessed pricing and the availability of free trials. Sources of information included in this review were gleaned from the company's website and software demos. Additionally, we studied user reviews for independent opinions on the software's pros and cons. For growing businesses specifically, we focused on issues such as the pricing tiers, the number of integrations, and the breadth of features and tools.
FAQs
What is Xero used for?
Xero is an accounting software package designed to help small businesses manage their finances. It offers bookkeeping, invoicing, business analytics, and more.
What is the difference between Xero and QuickBooks?
Whereas QuickBooks is the market leader in the U.S., Xero holds a major market share in countries such as Australia. Both software packages offer many features and integrations, but Xero is slightly less expensive and allows unlimited users.
Is Xero easy to learn?
Xero features a user-friendly interface and avoids confusing accounting jargon, making it a great choice for users who are not tech-savvy or who do not have deep knowledge of accounting.
Bottom Line
We recommend Xero for …
Growing businesses that are rapidly adding employees.
Businesses that need their accounting software to integrate with many different third-party apps.
Less accounting-savvy business owners who prefer lots of color-coded visuals to help them analyze their business's performance.
We don't recommend Xero for …
Businesses that need a low-cost way to send many invoices or bills.
Niche businesses (such as those in e-commerce) that require more specialized solutions rather than a mass-market, one-size-fits-all software package.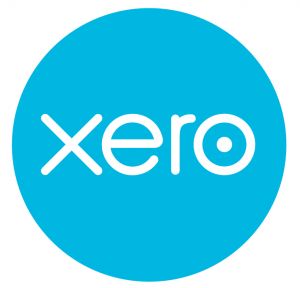 Xero Accounting Software and Pricing
The Verdict
Xero is the best accounting software for growing companies. Its service plans and features easily accommodate different stages of small business development and the changing needs that accompany that growth.
business.com editorial staff
Community Member
The purpose of our community is to connect small business owners with experienced industry experts who can address their questions, offer direction, and share best practices.