Rippling Review

With its HR and IT automation features, intuitive platform, and exhaustive app integration capabilities, Rippling is our choice as the easiest HR software to use. Once it's in full swing, it can streamline numerous HR processes. Administrators and HR staff can take advantage of features like applicant tracking, custom hiring workflows, task management, payroll processing, benefits administration, compliance training and customizable reporting.

Rippling
The Verdict
Rippling is a customizable HR solution with several automation and integration capabilities. The software is simple to get up and running, making it our choice as the best HR software for ease of use.
Rippling Editor's Score: 9.6/10
| | |
| --- | --- |
| Price/value | 9.7/10 |
| Features | 9.8/10 |
| Customizations, add-ons and integrations | 9.8/10 |
| Ease of use | 9.9/10 |
| Customer service | 8.8/10 |
Why We Chose Rippling for Ease of Use
Rippling is one of the most comprehensive HR solutions we reviewed, but that doesn't mean it sacrifices usability. It is one of the most intuitive and easy-to-use platforms on the market, and it can be implemented in just a few weeks. The software is highly customizable, and it permits users to automate nearly every HR process, which can streamline HR functions overall. When you add or modify data in the Rippling platform, it automatically updates across the entire software.
We like Rippling's app and device management functions, which allow you to seamlessly integrate your HR and IT solutions in one platform. These features, which aren't common among competitors we researched, can be key to simplifying multiple business processes.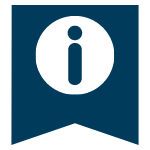 FYI: When you add or change information in one part of the Rippling platform, it automatically updates every aspect of the software where that information is applicable. For example, the information a candidate includes on a job application will auto-populate in their employee profile and offer letter if you hire them.
What We Like About Rippling
Rippling makes it easy to automate several HR processes.
It takes less than three weeks to implement.
Rippling can integrate its HR features with app and device management functions to create a comprehensive workforce platform.
What We Don't Like About Rippling
Rippling doesn't offer a free trial.
It requires you to call for total pricing.
Ease of Use
One of Rippling's best qualities is its ease of use. The dashboard is intuitive to navigate. You and your HR staff can easily create tasks, assign them to the appropriate employees and manage them – all on this one dashboard.
When testing the software, we also liked that you can create automated workflows to streamline key HR-related tasks. This is ideal for speeding up your HR processes and reducing the potential for human error.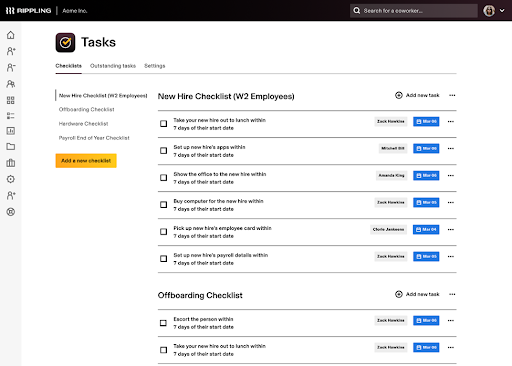 It's not just business owners and managers who can use Rippling; employees can easily access the cloud-based software and self-service features to manage their HR tasks from any web-enabled device, which saves major time for managers and HR staff.
Rippling also has a mobile app for iOS and Android devices that your staff can use to manage and review their HR tasks from any location; this is on par with what many other competitors offer. Rippling's HR software can also integrate with more than 500 third-party applications, meaning it works seamlessly with many programs you probably already use.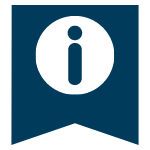 FYI: You can implement the Rippling platform in as little as three weeks, so your HR tasks will be streamlined in no time, with minimal disruption to your business. This is a faster implementation than many of its competitors can achieve.
Rippling Features
Rippling's base plan, the workforce management platform, includes a foundational module that can assist your company with onboarding, offboarding and task management, to name a few functions. From there, you can opt to add features like payroll processing, employee benefits administration, talent management, and app and device management.
Although the services and tools you can access will depend on your specific Rippling plan, here is an expanded look at some of Rippling's features that can help simplify your HR process: 
Recruiting and Onboarding
When recruiting employees, you can choose candidates from your applicant tracking system or background check system to have candidate information automatically merged into your system, or you can manually enter candidate details. When testing the software, we found that you can access useful employee management functions like onboarding and offboarding, document and task management, customizable position management, applicant tracking, background checks, e-verification, and offer letters.
One thing we especially like about Rippling is that it lets you configure and automate the employee onboarding process as well as create custom hiring workflows and approval automations. With these workflows, Rippling can automatically send your new hires important documents for e-signature (e.g., offer letters, new-hire paperwork, employee handbooks, I-9 and W-4 forms, severance pay details) and then store those documents within the system.
The system can push your job candidates through to background checks and e-verification, after which you can enter the employee's salary and start date and officially hire them.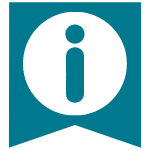 Did you know? The onboarding process is super easy with Rippling; the company says you can onboard new hires in the software within 90 seconds.
Once you've onboarded an employee, the software automatically creates an employee record for them. It includes details like their employment and personal information, role, direct reports, signed and acknowledged documents, payroll information, insurance plans, employee performance records, and integrated applications. This allows you to view and modify employees' information and perform tasks like scheduling, converting employee types and updating their compensation. These changes automatically sync with your payroll.
Payroll
If you want to expand your Rippling software to calculate and run payroll, you can add Rippling's full-service payroll, which is available in all 50 states. When testing the software, we found Rippling's payroll features to be competitive with other platforms we reviewed. Rippling's payroll service includes automatic tax filing, direct deposit, workers' compensation insurance, reimbursements, deductions, garnishments, year-end tax forms and new-hire filing. You can use it to track pay rates and job costing, and it helps you comply with I-9 and W-2 regulations.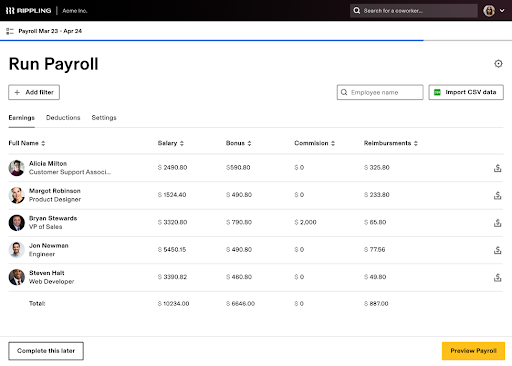 Since Rippling integrates with top accounting software like QuickBooks (read our QuickBooks review) and NetSuite, you can rest assured that your payroll and accounting details will be in sync. If you are looking for HR software that focuses primarily on payroll, check out our review of Gusto.
Benefits Administration
We like that Rippling lets users configure employee benefits packages with custom details like contribution strategies and waiting periods. You can connect your current benefits broker to the system or let Rippling refer one to you. Rippling can pull employee information from employee profiles to help your team enroll in benefits automatically, saving your HR staff countless hours. Employee selections automatically sync with your payroll for the proper withholdings. With Rippling automating the process, your team can complete open enrollment quickly.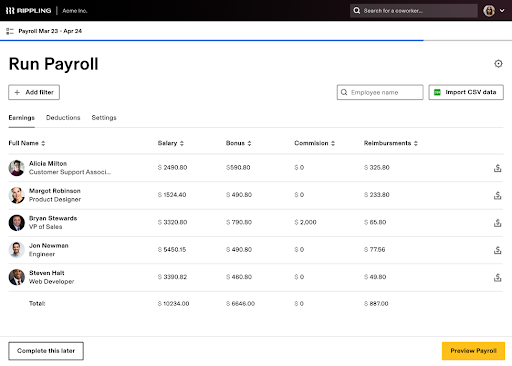 Reporting and Analytics
When demoing Rippling, we liked that virtually every field within the software is reportable. Rippling has customizable reporting features to analyze various aspects of your organization. For example, you can create reports to study employee turnover within your company. You can also access and modify built-in report templates, download reports to Excel and CSV files, and share reports to other people within the Rippling system. We found Rippling's reporting features to be competitive with other HR solutions on the market.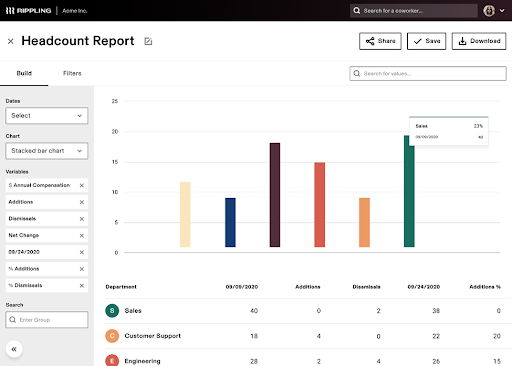 Rippling Time and Attendance
We like how Rippling's software helps manage your workforce by automating your time and attendance process. Since Rippling's time and attendance services fully integrate with the rest of the Rippling software, it is easy to automate and streamline a multitude of HR processes from one centralized HR platform. As with the rest of the Rippling software, the time and attendance services include employee self-service capabilities to help put some of the HR work into the hands of your team.
Clocking In and Out
Rippling is a web-based platform, so employees can clock in and out using a web browser, tablet kiosk, and even the Rippling mobile app (available for iOS and Android). We found this flexibility to be comparable with other time tracking solutions on the market. When testing out Rippling, we liked that it allows employers to set security restrictions to hold employees accountable and prevent timecard fraud. For example, geolocation restrictions can be set on where employees can clock in and out, and you can opt for QR code clock-ins and selfie clock-ins if needed. If you want added time tracking flexibility, Rippling also lets users manually add hours to the software.
Overtime and Time Off Management
Ensuring your staff adheres to things like time off regulations and overtime laws can be tricky, especially if you have employees working in various states. We like that Rippling simplifies this by automatically creating system policies that are legally compliant with relevant state and federal employment laws. These automated policies can be based on your employees' work locations, and Rippling can automatically notify employees when they are nearing overtime.
Rippling can also help automate your time off management process. We tested the software and noticed that the system offers an intuitive PTO scheduler that allows employees to submit time off requests. Once requests are submitted, they are automatically sent to the employee's manager for approval. [Read related article: Why Offering Paid Leave Is Good for Your Business]
Job Tracking and Costing
One of the features we like most about Rippling's time and attendance system is its ability to track employee hours based on specific jobs and locations. You can configure a policy that automatically prompts employees to assign the hours they work to a relevant job when they clock in or out. This automated process prevents employees from forgetting, and it allows you to group labor costs by jobs or locations when performing strategic workforce planning. Employee hours automatically sync with payroll as well, simplifying your overall time tracking and employee pay process.
Time Tracking Alerts and Notifications
Similar to other competitors we reviewed, Rippling offers alerts and notifications. However, one thing we especially liked about Rippling was that it allows employers to create customized rules for alerts and notifications. Users can create alerts for triggers such as meal breaks, shift endings, early clock-outs, overtime, approvals, and cost control. This keeps employers and employees in the know regarding important timekeeping occurrences.
Rippling Pricing
Rippling's employee management platform starts at $8 per employee per month. For an added cost, you can customize your plan with advanced HR services like full-service payroll processing, benefits administration, time and attendance, applicant tracking, flex benefits, and Affordable Care Act and COBRA administration. Those who need advanced IT services can add on capabilities like app management and device management for an additional fee. This isn't something that many competitors offer.
If you want quick access to the Rippling HR Help Desk, you can pay an additional monthly fee for one-on-one HR support. With so many add-ons, it's best to contact Rippling directly for a custom quote. All new users can arrange for a free demo with a Rippling product expert, who will provide an up-close look at all of the features. Although Rippling doesn't offer a free trial like some competitors, you can explore the product by following along with Rippling's helpful product tour video.
Implementation and Onboarding
Since Rippling offers a wide range of features and add-ons, you will need to work with a representative to customize your plan. The software is capable of automating roughly 90% of HR processes, so those will also need to be set up if you want to take advantage of them.
When we tested out the software, we liked how Rippling was able to integrate with more than 500 third-party applications, so that is another implementation consideration. One thing we noticed in our research is that Rippling claims the software can be implemented in as little as two and a half weeks, which is quicker than many of the other HR solutions we reviewed.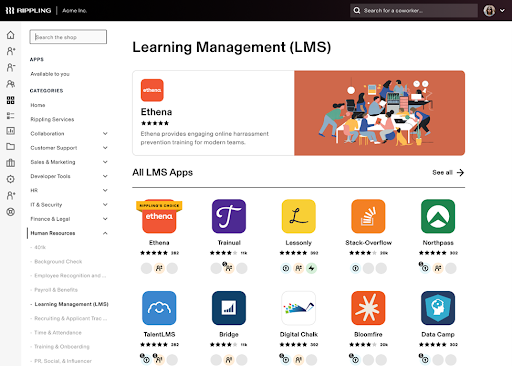 Customer Service
Rippling users can receive real-time live chat and email support. If you want one-on-one support from certified HR pros, you can add the HR Help Desk feature to your plan for an extra monthly fee.
Rippling has other helpful resources too, like an online help center, recipe templates and a blog. We thought it was cool that Rippling offers a support status page to give users an idea of how long support typically takes to respond, broken down by support type (e.g., phone, email, chat). Other HR software providers don't offer this. 
Limitations
Although Rippling is a great HR software platform, we noticed a few potential drawbacks. For example, it doesn't clearly list its pricing online. Plans start at $8 per user per month, and they go up as you add on more features, but exact pricing for each feature isn't spelled out online. Instead, you need to contact a Rippling representative to get a custom quote based on your specific needs. This isn't a deal-breaker for most, but it can be a deterrent if you are looking for a quick cost comparison online.
Also, Rippling is not accredited with the Better Business Bureau, and it has a F rating with the agency. This doesn't necessarily reflect the service you will receive from Rippling, but we like to see higher BBB ratings for our best picks. For what it's worth, though, Rippling is highly rated and reviewed on various other online platforms. If BBB accreditation and rating is important to you, check out our review of Bambee.
Methodology
We researched and analyzed dozens of HR systems to identify the top HR software solutions on the market. We looked at pricing, contracts, recruiting and onboarding capabilities, employee benefits administration, time-tracking features, payroll processing, performance management features, reports, integrations, legal compliance assistance, usability, and customer support. We watched product videos and conducted demos when possible. When looking for the best HR software for ease of use specifically, we prioritized features such as onboarding and implementation, payroll processing, benefits administration, usability, integrations, reporting, and customer support.
FAQs
Does Rippling provide benefits?
Yes. Rippling can administer benefits to your employees. You can access comprehensive benefits like medical, dental, and vision insurance; flexible spending accounts (e.g., HSA and FSA); retirement plans; commuter benefits; COBRA; and workers' compensation. It can automate benefits enrollment for your employees to simplify the process.
Is Rippling a PEO?
Rippling can act as a PEO if you want to access its HR features through a co-employment model. By partnering with Rippling as a PEO, small and midsize businesses can share ownership of their employees and access better HR benefits that they might not otherwise be able to afford. Rippling also offers a stand-alone HR solution without a PEO co-employment model, so you can easily move between the two options as needed.
Bottom Line
We recommend Rippling for …
Businesses looking for intuitive, easy-to-use HR software.
Businesses that want a speedy software implementation.
Businesses that want to automate several HR processes.
Businesses that need comprehensive reporting features.
We don't recommend Rippling for …
Companies that want to try out HR software with a free trial before buying.
Companies that need frequent phone support.

Rippling
The Verdict
Rippling is a customizable HR solution with several automation and integration capabilities. The software is simple to get up and running, making it our choice as the best HR software for ease of use.
Skye Schooley is a human resources writer at business.com and Business News Daily, where she has researched and written more than 300 articles on HR-focused topics including human resources operations, management leadership, and HR technology. In addition to researching and analyzing products and services that help business owners run a smoother human resources department, such as HR software, PEOs, HROs, employee monitoring software and time and attendance systems, Skye investigates and writes on topics aimed at building better professional culture, like protecting employee privacy, managing human capital, improving communication, and fostering workplace diversity and culture.