ADP Review
By Matt D'Angelo, business.com Writer | Updated Mar 12, 2019
After reviewing industry research and conducting a business.com survey, we've chosen ADP as our best pick for the most popular online payroll service. The size and breadth of its services make it an ideal company for businesses of all sizes to partner with.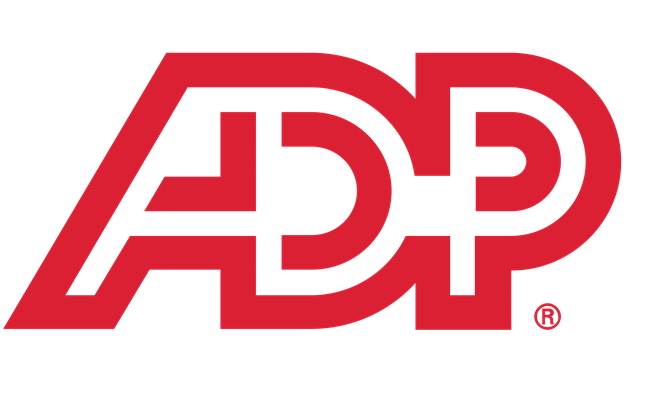 ADP
The Best Online Payroll Services of 2020
The Verdict
ADP is the most popular payroll service among Business.com readers. Besides its popularity among our own members, ADP has a strong reputation as a payroll industry leader, making it our best pick for a popular payroll service.
Read our reviews of other top payroll companies, see answers to frequently asked questions and review a complete vendor list on our online payroll best picks page.
Why ADP?
Business.com conducted a survey among its community members and readers. Twenty-four percent indicated ADP was the payroll service they used. The next two most popular companies were Intuit and Paychex. A report from IBISWorld also found ADP to be used by businesses across a wide range of industries. It holds a 12 percent share of the entire payroll industry, according to the site.
A lot goes into having the most popular payroll software. In order to be used by such a wide range of businesses across all industries, the payroll service must offer multiple plans that fit the needs of different types and sizes of organizations, including one simple enough for small businesses and ones that support the complex needs of large organizations.
ADP certainly fits that bill. The Run platform is for businesses with fewer than 50 employees, while the Workforce Now platform is for businesses with 50 to 999 employees. There is also the ADP Enterprise platform that supports organizations with more than 1,000 employees. In addition to the different platforms, the Run system offers three different service plans that vary in the included features and price. This provides even more options for small businesses.
Besides meeting the needs of all kinds of businesses, the software should make it easy to process payroll each pay period, whether you have 10 employees or 10,000. Additionally, it needs to automatically handle all your business's payroll tax requirements. It should withhold the proper amount of payroll taxes, fill out and file the necessary forms, and make the payments to the proper local, state and federal agencies. The tax service should also be guaranteed. No matter your industry or size, a mistake on your payroll taxes can have serious consequences. You want a payroll service that will take full responsibility for those tasks being done correctly and on time. If they aren't, the payroll company will fix the errors and pay any resulting fines.
ADP definitely fills the needs of businesses looking for a comprehensive payroll solution. The platforms are easy to use and make running payroll each pay period a simple task. With ADP, you can run payroll online, over the phone or with the mobile app. Additionally, the service handles all your payroll tax obligations. Each platform calculates, files, deposits and reconciles your payroll taxes. ADP guarantees that no errors will be made and provides employees with year-end tax forms.
Another aspect that makes ADP such a popular choice among businesses of all sizes is the additional services it offers. Besides its payroll service, the ADP platform offers a time and attendance system, human capital management, talent management, human resource management, benefits administration, and retirement and insurance services. All these services operate on the same platform, which makes running them all an easier task.
ADP Pricing and Service
For our purposes, we looked specifically at the Run platform. This platform offers comprehensive payroll solutions to businesses with fewer than 50 employees.
Three different service plans are available with the Run platform: Essential, Enhanced and Complete. These plans vary in price and included features. All three of them include ADP's core payroll processing, which allows you to run your payroll online, over the phone or from the ADP mobile app. Additionally, ADP calculates, files, and pays all payroll taxes on your behalf and provides year-end W-2 and 1099 forms for your employees on all three plans.
Here are some specifics on each plan:
The Essential plan allows for employee self-service and lets you pay employees via direct deposit or paper checks delivered to your office. The plan includes new-hire reporting and access to over 15 different payroll-related reports. This plan also features a general ledger interface that allows you to export journal entries into QuickBooks, Xero, Wave Financial or a generic output file. In addition, the Essential plan includes some HR services, such as access to state and federal forms and resources, HR checkups and tips, and weekly newsletters.


The Enhanced plan includes everything in the Essential plan, plus the option to have ADP sign and stuff paper checks for you and to pay employees in prepaid debit cards. The plan includes labor law poster compliance services, state unemployment insurance and garnishment services.


In addition to everything in the Essential plan, the Complete plan includes an array of HR services, such as access to the employee handbook wizard, job posting and applicant tracking, five background checks per year, HR forms and documents, and HR training and toolkits. The plan also gives businesses phone and email access to a dedicated support team of HR professionals who can answer any other HR-related questions you may have.
ADP offers custom pricing for each company. The pricing can vary greatly and is based on multiple factors, including the platform your business needs, the service plan you select if you're on the Run platform, how many employees you are paying and how often you run payroll each month.
ADP uses a per-payroll cost structure. This means you pay fees each time you process your payroll. You cannot process an unlimited number of payrolls each month with ADP. Some other payroll providers charge only a monthly fee, which allows you to process as many payrolls as you want each month for the same price.
ADP has two parts to its pricing: a base fee and a per-employee fee. You are charged both fees each time you run payroll.
The pricing we were given was for the Enhanced payroll service plan and based on having 25 employees who were paid biweekly. For this level of service, ADP quoted us a total cost of $115 per payroll. Each additional employee above 25 would add $2.11 to the total cost. ADP offers the first two months for free.
There is also a one-time setup fee of $200. However, the representative we spoke with said they would be able to waive that fee.
Please remember that these are just price quotes for the specifics stated above. If you want one of the other Run service plans, or have a larger business that would use the Workforce Now or Enterprise platforms, the costs will differ. We would encourage you to contact ADP directly to get a quote for your exact needs.
ADP Features
ADP is a complete payroll solution, with the features and tools businesses of all sizes look for in a payroll company. These are some of the services it offers:
Payroll processing: You can process payroll online, with the ADP mobile app on iOS and Android devices, and over the phone. Once the hours of each employee are added into the software each pay period, the payroll software calculates each employee's paycheck based on their wage rate or salary. It automatically calculates deductions for things like tax, health benefits and retirement contributions.


Payment options: You have several ways you can pay employees with ADP. Direct deposit is one option, meaning each worker's paycheck is automatically deposited into their bank account on payday. You can also pay employees with a paper check. The checks are delivered to your office so you can give them to employees on payday. Depending on the plan you use, there are also check signing and stuffing services. With this, direct deposit stubs and the paper checks are signed and stuffed in envelopes so they are ready to be delivered upon arrival at your office. The final option is the prepaid debit cards – each paycheck is deposited onto a reloadable Visa debit card.


Payroll tax: ADP handles all payroll tax responsibilities. It calculates your payroll taxes; fills out and files the proper forms; makes the required payments to each local, state and federal agency; and responds to any questions from the taxing agencies about the forms or payments. ADP offers a filing error guarantee – should a mistake be made, it will pay the fines or penalties you incur.


Year-end forms: At the end of the year, ADP creates and distributes the required W-2 and 1099 forms for you. The payroll service also files the W-2s on your company's behalf.


Accounting integrations: The payroll software allows you to export journal entries from ADP into QuickBooks, Xero, Wave or a generic output file without manually inputting the data. This can be a big timesaver and cut down on errors when the data is transferred to the accounting software.


New-hire reporting: ADP handles the process of reporting any new hires to the proper state and federal agencies. The company fills out and files all the necessary paperwork on your behalf.


Payroll reports: All users, regardless of their service plan, have access to multiple payroll and HR reports. You can view and customize the reports in any way you need.


Compliance: The Enhanced and Complete service plans include compliance features. For instance, you'll be enrolled in ADP's labor law poster compliance update and garnishment services. In addition, this payroll solution manages your company's state unemployment insurance. This includes reviewing your company's account for incorrect charges and auditing your unemployment insurance rates to ensure you aren't overpaying. ADP will also handle all the correspondence from the states where you pay unemployment insurance.


HR resources: All users have access to some HR resources. These include key government forms and documents, a healthcare reform page that keeps you informed on any changes that could impact your business, and the ability to compare your current HR practices with standard best practices.


HR services: Businesses on the Complete service plan have access to additional HR resources and tools. These include the ability to post jobs to ZipRecruiter, an employee handbook wizard, new-hire onboarding, a job description wizard, a complete library of HR forms and documents, guides to HR best practices, and an HR compliance database. Each business can conduct up to five background checks per year and receive phone and email assistance from a dedicated HR support team. A few add-on services are available to Complete plan users for an extra cost. These include an online document vault plus HR tracking that records various employee information like assigned property and performance, alerts and notifications for important dates (like employee anniversaries), and a schedule of upcoming performance reviews.


Additional services: Other services available on the same ADP platform that work in tandem with the payroll service are human capital management, talent management, HR management, benefits administration, and retirement and insurance services.
ADP Time and Attendance
ADP has an extensive time and attendance system that can operate on the same platform as its payroll system. All time and attendance data instantly sync with your payroll service.
The system allows employees to clock in and out with timeclocks, web browsers, telephones and mobile apps. It also shows when they are nearing overtime and if there are any unplanned absences. For managers, the system highlights timecard exceptions so they know instantly which cards need their attention before approval. ADP's time and attendance system also manages all paid time off by tracking accruals and allowing employees to request vacation and sick days.
ADP's software offers detailed scheduling tools, as well as performance and productivity tools to monitor progress on specific projects and track the time each employee spends on each project during their workday. Through the administrative portal, you can run a variety of reports, including ones that show punch histories based on filters you choose.
Ease of Use
ADP's online payroll service is extremely easy to use. As a cloud-hosted system, it doesn't require any special software to install or maintain. You can access it from any web browser or from the mobile app, which is available on iOS and Android devices.
The system we looked at most closely was the Run platform. On this platform, you can process payroll in just minutes. Once you log in to the system's homepage, there is a dashboard with a number of icons, one of which is Run Payroll. When you click on that, next you will click the Start Payroll link. You can then review your employee timecards and make any manual changes if necessary. After ensuring the data for your W-2 employees is correct, you can review any payments owed to consultants or freelancers you worked with.
When that is complete, you click the Preview Payroll tab to review the payroll. It shows specifics on each employee and outside worker, with totals for the pay period. If everything is correct, you can click the Approve Payroll tab, and you'll see a confirmation that your payroll has processed, as well as the total amount of money needed to fulfill the payments and the day on which they will be made.
If you are a business with all salaried employees, or hourly employees who work the same number of hours each pay period, you can use the Run and Done feature. This automates the payroll process, making it an even easier, quicker task.
When ADP first sets up your account, it also creates email reminders. You can set reminders to process payroll each period. They can also alert you to a bank change at the company level or to any security-related changes to your account. You have the option to set up different reminders for each user.
All of the service plans allow employee access. Employees can log in to the system either from a web browser or the mobile app to view their previous 36 paystubs and year-end tax forms. They can also manage their direct deposit information and access other ADP programs, such as the time and attendance system or 401(k) retirement plans, from their personal dashboards. This gives them the ability to get answers to their questions immediately, without having to track down someone else in the company.
Customer Service
We were very pleased with the support we received from ADP. To test the quality of customer service it offers, we contacted the company multiple times by phone and email, posing as a business owner interested in payroll services.
When we reached out by phone, we were initially greeted by someone who took down our information. They then immediately transferred us to a payroll representative who answered our questions and explained the system to us in more detail.
We were happy with our experience with the ADP representative. She walked us through the payroll software step by step and answered questions thoroughly and clearly. She also asked us questions to understand which service plan would be best for us. Other payroll companies we spoke to also used this tactic, but instead of giving us an honest opinion of the service plan we needed, they always recommended the most expensive plan. The ADP representative didn't do that. She listened to our needs and gave us a fair assessment of the plan she thought would best fill our needs.
She then provided us with a price quote and talked about the price structure and how the costs would increase or decrease if we chose one of the other service plans. In addition to giving us the price quote over the phone, she followed up by email with a formal proposal.
We were impressed that each time we reached out over email, whether it was a day after the call or six months later, we always received prompt responses, with clear and detailed answers to our questions.
At no time did anyone we communicated with at ADP try to pressure us into signing up for the service. Some of the other payroll providers we contacted were extremely aggressive in trying to land our business.
In addition to the personal assistance, ADP's website has a number of valuable resources. The website has support pages for both administrators and employees, which include answers to a wide range of detailed questions.
You can reach the ADP customer support team by phone and through an online help form 24/7. You can also contact the local service center in your area for more assistance.
As of September 2018, more than 230 complaints have been filed against the company with the Better Business Bureau. Despite the complaints, ADP is an accredited member of the BBB with an A+ rating.
Drawbacks
One drawback with ADP is that it charges per payroll. This can increase your costs, depending on how often you process payroll. Some of the online payroll services we looked into have a flat fee for unlimited payroll runs each month.
Another potential negative is that you don't have a dedicated support agent to help with any issues that arise. While the sales associate we spoke to said we could always contact her with any questions, it would be nice to have a dedicated support agent as our first point of contact.
Editor's note: Looking for information on payroll systems? Use the questionnaire below, and our vendor partners will contact you with the information you need:
Image Credit: AndreyPopov / Getty Images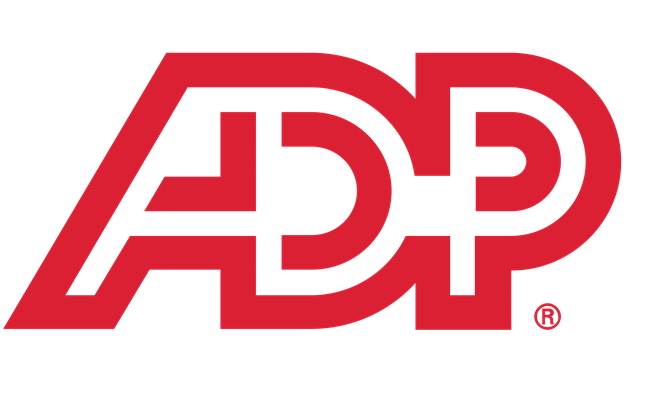 ADP
The Best Online Payroll Services of 2020
The Verdict
ADP is the most popular payroll service among Business.com readers. Besides its popularity among our own members, ADP has a strong reputation as a payroll industry leader, making it our best pick for a popular payroll service.