ADP Payroll Software Review

Update: This review has been updated to reflect the launch of Roll by ADP. We will include more in-depth information about Roll by ADP when we update our review in the coming months.
ADP Payroll Software
The Verdict
ADP is the most popular payroll service among business.com readers and has a strong reputation as a payroll industry leader, earning our best pick for a popular payroll service.
Why ADP?
After reviewing industry research and conducting a business.com survey, we've chosen ADP as our best pick for the most popular online payroll service. The size and breadth of its services make it an ideal company for businesses of all sizes to partner with. ADP is not only the market share leader among payroll services, but also the most widely used among business.com readers. Of those surveyed, 24% use ADP as their payroll service, and for good reason: It's a comprehensive solution that makes payroll easy to run each pay period.
We chose ADP from a pool of more than 70 payroll companies. Read our reviews of other top payroll companies, see answers to frequently asked questions, and review a complete vendor list on our online payroll best picks page.
ADP Pricing and Service Plans
For our purposes, we looked specifically at the Run platform.
This platform offers comprehensive payroll solutions to businesses with fewer than 50 employees. Four different service plans are available on the Run platform: Essential, Enhanced, Complete and HR Pro. These plans vary in price and features, but all four include ADP's core payroll processing, which allows you to run your payroll online, over the phone or from the ADP mobile app. Additionally, ADP calculates, files, and pays all payroll taxes on your behalf and provides year-end W-2 and 1099 forms for your employees on all four plans.
Here are some specifics on each plan:
The Essential plan allows employee self-service and lets you pay employees via direct deposit, prepaid debit cards or paper checks delivered to your office. It includes new-hire reporting and access to a wide range of other payroll-related reports. This plan also features a general ledger interface that allows you to export journal entries into QuickBooks, Xero, Wave Financial or a generic output file. In addition, the Essential plan includes new-hire onboarding tools and a small business marketing toolkit.
The Enhanced plan includes everything in the Essential plan, plus state unemployment insurance management and the option to have ADP sign and stuff paper checks for you. With the Enhanced plan, you can also run background checks on new hires and post job openings with ZipRecruiter.
The Complete plan includes all the services and tools in the Essential plan and an array of HR services, such as an employee handbook wizard, job posting and applicant tracking, five background checks per year, HR forms and documents, and HR training and toolkits. The plan also gives businesses phone and email access to a dedicated support team of HR professionals who can answer any other HR-related questions.
ADP also offers the HR Pro plan. Besides everything in the Complete plan, this option includes enhanced HR helpdesk support, more employee handbook support, employer or employee training, and sexual harassment prevention training. Legal assistance from Upnetic is also included.
ADP offers custom pricing for each company. The pricing can vary greatly based on multiple factors, including the platform your business needs, the service plan you select if you're on the Run platform, how many employees you are paying, and how often you run payroll each month.
ADP uses a per-payroll cost structure, which means you pay fees each time you process your payroll. You cannot process an unlimited number of payrolls each month with ADP. Some other payroll providers charge only a monthly fee, which allows you to process as many payrolls as you want each month for the same price.
ADP has two parts to its pricing: a base fee and a per-employee fee. You are charged both fees each time you run payroll.
When we requested a payroll quote for a business with 25 employees who are paid biweekly, ADP gave us a price estimate of $115 per payroll for the Enhanced plan. Each additional employee above 25 would add $2.11 to the total cost. ADP offers the first three months of service for free.
There is also a one-time setup fee of $200. However, the representative we spoke with said they would waive that fee.
Please remember that these are just price quotes for the specifics stated above. If you want one of the other Run service plans or have a larger business that would use the Workforce Now or Enterprise platforms, the costs will differ. We encourage you to contact ADP directly to get a quote for your exact needs.
In February 2021, ADP launched Roll by ADP, a payroll software program based on the concept of a chat-driven interface. Roll by ADP allows users to input simple chat commands like "run payroll," and the software will do the rest. The goal is to automate payroll processing and payroll tax preparation using artificial intelligence and save businesses time and money.
ADP Features
ADP is a complete payroll solution, with the features and tools businesses of all sizes look for in a payroll company. These are some of the services it offers:
Payroll Processing
You can process payroll online, with the ADP mobile app on iOS and Android devices, and over the phone. Once you enter each employee's hours into the software each pay period, it calculates each employee's paycheck based on their wage rate or salary. It automatically calculates deductions for taxes, health benefits and retirement contributions.
Payment Options
You can pay employees by direct deposit, prepaid debit card or paper check. ADP delivers the paper checks to your office so you can give them to employees on payday. Depending on the plan you use, ADP can also sign the direct deposit stubs and the paper checks and stuff them in envelopes for you so they are ready to be delivered to employees upon arrival at your office.
Payroll Taxes
ADP calculates your payroll taxes; fills out and files the proper forms; makes the required payments to local, state, and federal agencies; and responds to any questions from the taxing agencies about the forms or payments.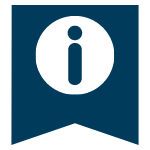 FYI: ADP offers a filing error guarantee – should a mistake be made, it will pay the fines or penalties you incur.
Year-End Forms
At the end of the year, ADP creates and distributes the required W-2 and 1099 forms for your employees. It also files the W-2s on your company's behalf.
Accounting Integrations
The payroll software allows you to export journal entries from ADP into QuickBooks, Xero, Wave or a generic output file without manually inputting the data.
New-Hire Reporting
ADP handles the process of reporting any new hires to the proper state and federal agencies. The company fills out and files all the necessary paperwork on your behalf.
Payroll Reports
Regardless of your service plan, you'll have access to multiple payroll and HR reports. You can view and customize the reports in any way you need.
HR Services
Businesses on the Complete and HR Pro plans have access to additional HR resources and tools. These include the ability to post jobs to ZipRecruiter and conduct background checks. ADP also offers an employee handbook wizard, new-hire onboarding, a job description wizard, a complete library of HR forms and documents, guides to best HR practices, and an HR compliance database.
Additional Services
Other services available on the ADP platform that work in tandem with the payroll service are human capital management, talent management, HR management, benefits administration, and retirement and insurance services.
ADP Pros
ADP is the market share leader for good reason. For one thing, it can serve businesses of all sizes and in all industries. Whether you have a handful of employees or thousands, ADP can serve your payroll needs. The Run platform is for businesses with fewer than 50 employees, while the Workforce Now platform is for businesses with 50 to 999 employees. The ADP Enterprise platform supports organizations with more than 1,000 employees.
Another aspect that makes ADP such a popular choice among businesses of all sizes is the additional services it offers. All these services operate on the same platform, which makes running them all an easier task.
ADP's online payroll service is extremely easy to use. As a cloud-hosted system, it doesn't require you to install or maintain any special software. You can access it from any web browser or from the mobile app, which is available on iOS and Android devices.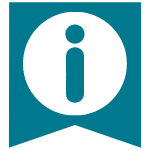 Did You Know: Besides its payroll service, the ADP platform offers a time and attendance system, human capital and talent management, HR management, benefits administration, and retirement and insurance services.
The system we looked at most closely was the Run platform. On this platform, you can process payroll in just minutes. To run payroll, all you need to do is review employee timecards for accuracy, preview the payroll totals for the pay period, and approve the payroll.
If all your employees are salaried, or hourly employees who work the same number of hours each pay period, you can use the Run and Done feature. This automates the payroll process, making it an even easier, quicker task.
When ADP first sets up your account, it creates email reminders. You can set reminders to process payroll each period. ADP can also alert you to a bank change at the company level or to any security-related changes to your account. You have the option to set up different reminders for each user.
All of the service plans allow employee access. Employees can log in to the system either from a web browser or the mobile app to view their previous paystubs and year-end tax forms. They can manage their direct deposit information and access other ADP programs, such as the time and attendance system or 401(k) retirement plans, from their personal dashboards.
ADP Cons
One drawback of ADP is that it charges per payroll. This can increase your costs, depending on how often you process payroll. Some of the online payroll services we looked into have a flat fee for unlimited payroll runs each month.
Another possible issue of concern is its number of complaints filed with the Better Business Bureau. As of November 2020, more than 400 complaints have been filed against the company. Despite the complaints, ADP is an accredited member of the BBB with an A+ rating.  
ADP Time and Attendance
ADP has an extensive time and attendance system that can operate on the same platform as its payroll system. All time and attendance data instantly sync with your payroll service.
The system allows employees to clock in and out with timeclocks, web browsers, telephones and mobile apps. It shows when they are nearing overtime and if there are any unplanned absences. For managers, the system highlights timecard exceptions so they know instantly which cards need their attention before approval. ADP's time and attendance system also manages all paid time off by tracking accruals and allowing employees to request vacation and sick days.
ADP's software offers detailed scheduling tools, as well as performance and productivity tools to monitor progress on specific projects and track the time each employee spends on each project during their workday. Through the administrative portal, you can run a variety of reports, including ones that show punch histories based on filters you choose.
Customer Service
We were pleased with the support we received from ADP. To test the quality of customer service it offers, we contacted the company multiple times by phone and email, posing as a business owner interested in payroll services.
When we reached out by phone, we were greeted by someone who took down our information. They then transferred us to a payroll representative who answered our questions and explained the system to us in more detail.
We were happy with our experience with the ADP representative. She walked us through the payroll software step by step and answered our questions thoroughly and clearly. She also asked us questions to understand which service plan would be best for us. Other payroll companies we spoke to also used this tactic, but instead of giving us an honest opinion of the service plan we needed, they always recommended the most expensive plan. The ADP representative didn't do that. She listened to our needs and gave us a fair assessment of the plan she thought would best fill our needs.
She then gave us a price quote and talked about the price structure and how the costs would increase or decrease if we chose one of the other service plans. In addition to giving us the price quote over the phone, she followed up by email with a formal proposal.
We were impressed that each time we reached out over email, whether it was a day after the initial call or six months later, we always received prompt responses, with clear and detailed answers to our questions.
In addition to the personal assistance, ADP's website has several valuable resources. It offers support pages for both administrators and employees, which include detailed answers to a wide range of questions.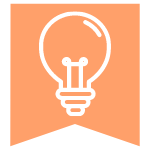 Tip: You can reach the ADP customer support team by phone or through an online help form 24/7. You can also contact the local service center in your area for more assistance.
ADP Payroll Software
The Verdict
ADP is the most popular payroll service among business.com readers and has a strong reputation as a payroll industry leader, earning our best pick for a popular payroll service.

Chad Brooks
business.com Staff
Chad Brooks is a writer and editor with more than 20 years of media of experience. He has been with Business News Daily and business.com for the past decade, having written and edited content focused specifically on small businesses and entrepreneurship. Chad spearheads coverage of small business communication services, including business phone systems, video conferencing services and conference call solutions. His work has appeared on The Huffington Post, CNBC.com, FoxBusiness.com, Live Science, IT Tech News Daily, Tech News Daily, Security News Daily and Laptop Mag. Chad's first book, How to Start a Home-Based App Development Business, was published in 2014.