Gusto Payroll Software Review

Gusto not only handles all of your payroll processing and payroll tax responsibilities, but it can also serve all of your human resources needs. This cloud-hosted all-purpose solution combines top-notch payroll services with robust HR software, making it stand out from many payroll services. The software is easy to use and available in multiple service plans. You have the option to use it only as payroll software or to get a full HR software solution out of it too. The HR services include health insurance administration, time tracking, paid time off (PTO) management, tools to recruit, hire, and onboard new employees, and access to certified HR pros who can assist with any HR issue you run into. It is for all of these reasons and more that we chose Gusto as the best payroll software with added HR tools.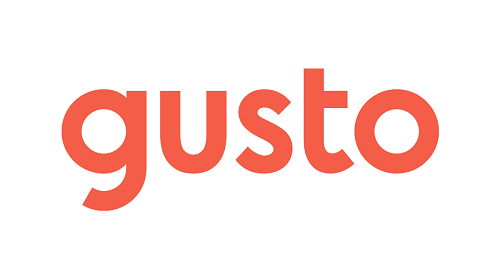 Gusto Payroll Software
The Verdict
Gusto is a comprehensive payroll solution that can also handle most of your HR-related needs, which is why it's our choice for the best online payroll service with added HR tools.
Gusto Payroll Summary
| | |
| --- | --- |
| Starting price | $40, plus $6 per employee |
| Number of plans | 4 |
| Unlimited payroll | Yes |
| Mobile App | No |
Gusto Pricing and Service Plans
Unlike some payroll services, Gusto gives businesses a choice of multiple service plans. While each of the four plan options includes payroll processing and payroll tax services, they differ in the number of HR features and tools they include.
Simple: Gusto's Simple service plan has a base fee of $40 per month, plus $6 per employee. This plan includes full-service payroll across all 50 states, employee self-service, workers' compensation administration, PTO policies, two-day direct deposit, employee onboarding tools, accounting and time-tracking integrations, Payroll on Autopilot, health insurance administration, employee access to Gusto Wallet, and employee offers and document management.
Plus: Gusto's Complete service plan also has a base fee of $80 per month, and a per-employee fee of $12 a month. This plan includes everything in the Simple plan, plus next-day direct deposit, time-off requests, permissions, employee directory and surveys, time and project tracking, and workforce costing.
Premium: This is Gusto's most feature-rich plan. Pricing is customized for each business. This plan offers everything in the Simple and Plus plans with more extensive HR support, including on-demand access to HR professionals who can walk you through any questions or issues you have. It also includes an HR resource center that can help you create employee handbooks, job descriptions, HR guides and harassment training. On this plan, you'll be assigned a dedicated support team that you can contact should you have any problems with the service.
Gusto also offers a contractor-only plan for employers who don't have full-time employees and only work with independent contractors and freelancers. There is no base fee for this plan. You only pay $6 per contractor, per month. This plan allows you to pay contractors as often as you like, gives contractors self-service options, and handles all of the 1099 form creation and filings.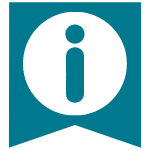 Did You Know: If your business is operating without in-house HR, Gusto may be an option if you have a lot of employees to consider.
Having access to this range of service plans could be beneficial to businesses without a without a full-time HR team. One nice aspect is that you can switch plans at any time. For example, you could start with the Concierge plan to get help setting up your HR department and creating an employee handbook and job descriptions. Then, if you reach a point where you no longer need those services, you can change to one of the less expensive plans.
There are no contracts with Gusto; you pay month to month. There are no setup fees or penalties for canceling the service either. This allows you to test the service for a couple of payroll runs and cancel for no charge if it isn't meeting your needs.
The only other costs you may incur are for some of Gusto's added services, which you can tack on to any of the three service plans:
Health benefits: No administration fees. You pay only for the premiums.
Retirement savings plans: Pricing varies
Workers' compensation insurance: No administration fees. You pay only for the premiums.
529 college savings plan: $6 a month per participant, with an $18 monthly minimum. There are no setup fees.
Health savings account: $2.50 per month, per participant. There is no minimum.
Flexible spending account: $4 per month, per participant. There is a $20 minimum.
Commuter benefits: $4 per month, per participant. There is a $20 minimum.
Gusto Payroll Features
These are some of the features Gusto offers that small businesses will find especially valuable:
Payroll Processing
Once you've entered all the pertinent information – pay rate, hours worked, deductions, etc. – into the software, the system automatically calculates the payroll. Each pay period, the only new information it typically needs is how many hours each (hourly) employee worked and any bonuses or commissions earned. In all, payroll can be run in just a few minutes.
If you don't have much variation in your payroll each pay period, you can set the system to run on autopilot. With this setting, payroll automatically runs each pay period without any additional input from you. You can run payroll as many times as necessary each month for no additional cost. This flexibility is particularly valuable to employers that have both full-time and part-time employees and also use freelancers.
Payment Options
Gusto gives you several ways to pay your employees each pay period: direct deposit, prepaid debit cards and printed checks. With direct deposit, paycheck amounts are automatically deposited into each worker's bank account on payday. Prepaid debit cards work in a similar fashion: Paychecks are automatically deposited onto the cards on payday. The final option is to print checks straight from your business's printer. While no special software is needed for this, it does require check stock paper.
Payroll Taxes
Gusto handles all payroll tax responsibilities. The software automatically calculates your payroll taxes and fills out and files the required tax forms with each local, state and federal agency. Gusto also makes all the required payroll payments on your business's behalf.
Year-End Forms
The software automatically generates all year-end W-2 and 1099 tax forms for your employees. It then sends digital copies of the forms to each employee and contractor.
Employee Types
You can use Gusto to pay all types of employee. This includes full- and part-time W-2 employees as well as freelancers, consultants, and other 1099 contractors. You are charged the same fee for each employee; there is no additional cost to pay 1099 contractors.
Paid Time Off
Depending on the service plan you select, Gusto can manage some or all of your tasks related to PTO. All service plans can track PTO. You can set up policies for vacation and sick time and then track employees' accruals and balances. Both the Concierge and Complete plans can handle time-off requests: Employees can submit requests for time off in the software, and their managers can approve or deny those requests.
New-Hire Reporting
Gusto completes and files all the required paperwork with the state for each new employee your company hires.
Integrations
The software integrates with a wide range of programs for accounting, time and attendance, expense management, POS, tax preparation, business operations, learning and development, hiring, banking, and HR. These programs include QuickBooks, Xero, FreshBooks, TSheets, When I Work, On the Clock, Deputy, Clover, Shopify and Expensify.
Human Resources Services
Gusto offers a wide range of HR services, including onboarding tools such as online offer letters and signature documents, employee directories, organizational charts, anonymous employee surveys and survey trend analysis, compliance help, on-demand access to HR professionals, employee relations advising, custom employee handbooks, job description templates, HR guides and policy templates, harassment prevention training, and proactive compliance updates.
Additional Services
Other services available through Gusto include 401(k) retirement plans, 529 college savings plans, health benefits, workers' compensation insurance, health savings and flexible spending accounts, and commuter benefits.
Gusto Pros
Part of Gusto's appeal is how simple it is to use. The cloud-hosted service doesn't require you to install or maintain any special software; you can access the payroll system from any web browser. The Gusto platform is also accessible from any smartphone or tablet.
The platform's homepage prominently features your to-do items, such as Run Payroll and Time-Off Requests. You can easily see or edit employee details and reminders of which contractors need to be paid.
You can run payroll within minutes. After logging in, you click on the Run Payroll tab and fill in the number of hours each employee worked, vacation or sick days taken, bonuses or commissions earned, and expense reimbursements.
After clicking the Submit Payroll link, you'll receive a confirmation that the money is being sent via direct deposit or that you can print checks for those who need it. If you don't have much variation in your payroll each pay period, you can set the system to run on autopilot.
Adding an employee into the system is also a simple task. You click on the Add Employee link in the People section and add in all of their details, including their name, address, email address, compensation, banking information for direct deposit, and federal and state filing statuses.
Gusto gives all your employees and contractors their own login credentials. They can then access the software to see their paystubs, time off and year-end forms. Gusto offers lifetime access to these accounts. This means that employees can log in to their accounts even after they have left your company.
Another huge plus with Gusto is all of the HR tools available. Unlike more traditional HR software, Gusto allows you to choose a basic payroll service or upgrade your plan to access valuable HR tools if your business needs those services. The access to certified HR professionals who can share their expertise is a real benefit for small businesses that can't afford a full-time HR staff member.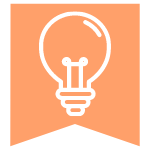 Tip:Gusto is a strong option if customer service is an important feature, or you'll have multiple users accessing your account.
Gusto Cons
While there is a lot to like about Gusto, we uncovered a couple of drawbacks during our research.
Gusto is not an accredited member of the Better Business Bureau, and it has a D- rating on the site. However, only 28 complaints have been filed against the company with the BBB over the past three years, which is relatively few complaints for a payroll service.
Another potential downside is that the service is not the cheapest we found during our research. However, most of the cheaper options don't offer the wide range of payroll and HR services that Gusto does. That being said, if all you are looking for is software to run your payroll, you might save some money with another company.
Customer Service
We are very impressed with Gusto's customer support. To test its level of service, we contacted the company by phone and live chat numerous times, posing as a small business owner interested in the payroll software.
Each time we called, we spoke with a friendly and helpful representative. At no time did any of the representatives pressure us to commit to the payroll service. Instead, they focused on our needs, listened to our questions, and gave detailed answers that left us with a clear understanding of what Gusto offers and how it works.
We also tested Gusto's live chat support. Each time we sent a question, we received almost immediate attention. (Live chat tools from other companies we evaluated had us wait for lengthy periods before we were connected with a representative.) We were always pleased with the answers we received to our questions as well. With other payroll services, we were often left dissatisfied with the support, because we were unable to get answers to our questions. Many times, we were told that we would have to reach the company by phone to get the answers we needed – which discounts the value of live chat.
In addition to the personal attention you can receive, Gusto provides several valuable resource tools on its website. One of the most impressive is the demo of the payroll software. The website includes a full simulation of the software for you to test. You can see what the software looks like and browse every aspect of it. You can try adding employees in and other important functions. The website also includes a help center and answers to frequently asked questions.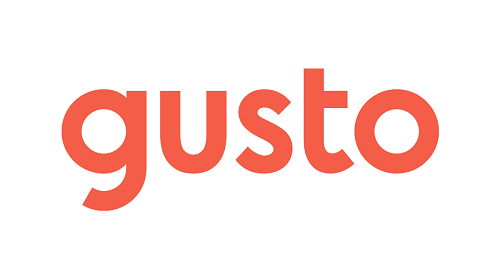 Gusto Payroll Software
The Verdict
Gusto is a comprehensive payroll solution that can also handle most of your HR-related needs, which is why it's our choice for the best online payroll service with added HR tools.

Chad Brooks
business.com Staff
Chad Brooks is a writer and editor with more than 20 years of media of experience. He has been with Business News Daily and business.com for the past decade, having written and edited content focused specifically on small businesses and entrepreneurship. Chad spearheads coverage of small business communication services, including business phone systems, video conferencing services and conference call solutions. His work has appeared on The Huffington Post, CNBC.com, FoxBusiness.com, Live Science, IT Tech News Daily, Tech News Daily, Security News Daily and Laptop Mag. Chad's first book, How to Start a Home-Based App Development Business, was published in 2014.