RingCentral Review

Jessica Elliott
business.com Contributing Writer
Updated Nov 07, 2022
The best business phone systems connect employees and clients across multiple channels and allow them to share files, videos and more. RingCentral is our pick for the best business phone system for collaboration because it provides a user-friendly, virtual workspace packed with features to encourage communication and teamwork. It's a reliable unified communications platform with video, voice, messaging and fax capabilities. Every subscription includes an audio conference bridge and supports 1,000 attendees. This feature makes RingCentral a leader for the best conference call service within a phone system. In addition, RingCentral includes 24/7 support via phone, live chat or online help tickets for all subscriptions with two or more users.

RingCentral
The Verdict
RingCentral earns our choice as the best business phone system for collaboration because it brings teams together in an intuitive, central workspace with one-click access to chat, video and voice.
RingCentral MVP Editor's Score: 9.4/10
| | |
| --- | --- |
| Pricing/value | 9.4 |
| Features | 9.7 |
| Customizations, add-ons and integrations | 9.8 |
| Ease of use | 9.3 |
| Customer support | 8.7 |
Why We Chose RingCentral MVP for Collaboration
RingCentral stands out for its ever-evolving feature set dedicated to improving remote productivity and keeping teams engaged. It's the only business phone system offering persistent chat, audio and video spaces. These open channels allow employees and external collaborators to interact naturally throughout the day, similar to stopping by a co-worker's desk in the office or gathering for a spontaneous meeting.
For teams connecting via video, we like how RingCentral's latest artificial intelligence (AI) tool automatically transcribes meetings in real time, reducing the need for a note-taker, increasing accessibility and ensuring that latecomers don't miss a word. It also rolled out AI-generated meeting summaries with keywords and video highlights in 2022, putting it slightly behind Dialpad, which offers voice intelligence for voice and video meetings. Learn more in our full review of Dialpad.
RingCentral supplies an infinite whiteboard tool that supports image uploads, free form drawing and annotations. When trying out the system, we found that users can add virtual sticky notes and share the whiteboard after the meeting ends. Moreover, interacting during video sessions is easy for mobile users. The RingCentral mobile app has picture-in-picture mode so that employees can check messages and use other features without leaving the meeting.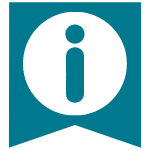 Did you know? Your employees can forward voicemail, messages and electronic faxes to other employees, allowing for faster responses when one person is unavailable.
What We Like About RingCentral
RingCentral lets your employees share messages, voicemails and faxes with co-workers.
Persistent HD audio and video spaces support natural interactions.
Employees can assign and manage one-time and recurring tasks.
What We Don't Like About RingCentral
RingCentral's base plan doesn't offer faxing or audio and video conferencing capabilities.
The business phone system could be overkill for small brick-and-mortar businesses.
RingCentral Ease of Use
When testing the platform, we found that RingCentral provides a consistent experience across devices and works on most internet-connected hardware, like mobile phones, tablets, computers and office telephones. We like how the desktop and mobile app interfaces have adjustable color themes, including a dark mode to reduce eye strain and a high-contrast mode to improve accessibility.
You and your team members can customize your in-app view by moving around tabs in the left navigation bar. For instance, an admin may want analytics tools at the top, whereas a marketing team may prefer to see messages and videos. You can also integrate third-party applications with RingCentral from its desktop and mobile apps.
Connected tools appear in the navigation window under My Apps, giving employees access to their most-used tools, like DocuSign or Asana, from within the RingCentral app. There's also an in-app help button, which you can click to view the resource center, search for answers or take a guided tour.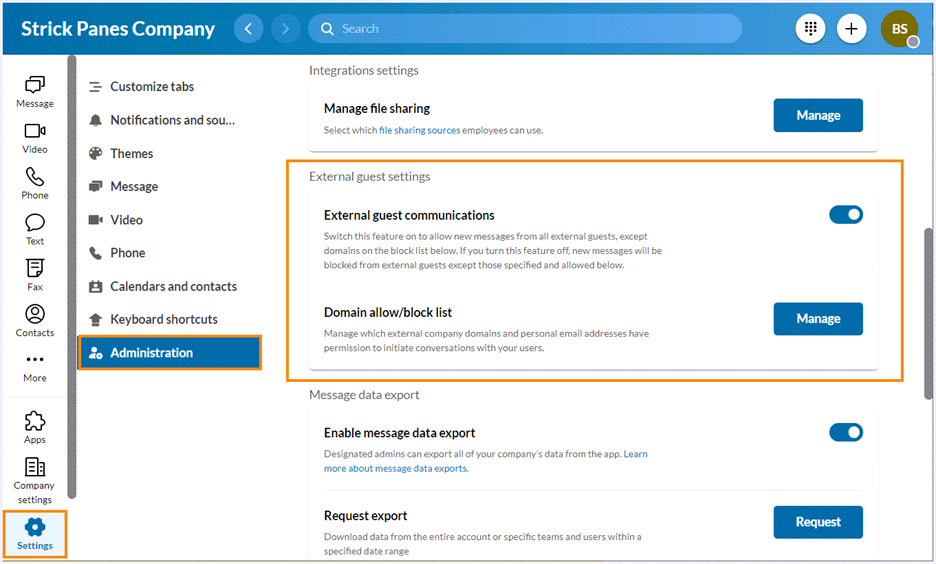 We also found that the online administrative portal makes it easy to manage internal and external user permissions, such as allowing or disallowing file-sharing sources. However, the downside of RingCentral's feature-rich application is that there are more features and screens to click through. In contrast, in our review of Ooma, we found that its pared-down feature set made navigation simple.
RingCentral Features
With more than 50 standard features, RingCentral has nearly every tool a business needs or wants. We like that RingCentral also continually improves its offerings and announces new partnerships, so you can feel confident that you have the latest technology for collaboration and communication. All subscriptions include features for call handling and management, such as auto-attendants, call forwarding, and one-touch calling from a softphone application or web browser.
Team Huddle
RingCentral rolled out the Team Huddle feature in 2021 to support and connect remote workforces. It's an always-on, chat-enabled video space where employees can drop in and interact with colleagues throughout the day. Team Huddle rooms work well for virtual break rooms, lunch and learn sessions, and instant HR or IT support access. Although Nextiva does provide persistent chat-only rooms, we didn't find continuous video spaces on other business phone systems. [Learn more ways to make your remote employees feel more connected.]
Personal Folders
This feature is another one that's unique to RingCentral. Any conversations from groups, teams and direct messages can go into a folder. Users can change the folder color, rearrange the section tabs and reorder content within the folder by dragging and dropping it.
Integrations
Many cloud-based business phone systems integrate with Google and Microsoft calendars and various customer relationship management (CRM) and help desk tools. But RingCentral provides hundreds of integrations, whereas most providers we reviewed offered a few dozen. Many RingCentral integrations are bidirectional, with two-way sync for advanced functionality, so that you and your team members can communicate from your favorite apps, such as Microsoft Teams, HubSpot or Salesforce.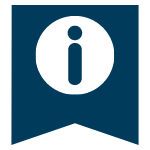 FYI: RingCentral's tight integration with Microsoft Teams lets you access fax, SMS, voicemail and more without leaving the Teams application.
Task Management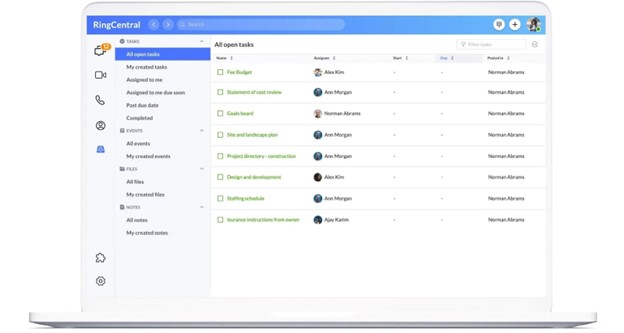 This feature, available in conversations and user workspaces, lets all users manage and assign tasks. While other unified communications platforms like Dialpad have task management capabilities, RingCentral enriches the experience by allowing you to group tasks by color or category. Tasks can be assigned to multiple users, and when someone completes the task, RingCentral adds a status message.
Team Messaging
Many platforms, including RingCentral, offer one-to-one and group messaging with rich text, GIFs and emojis. But few provide efficient ways to organize conversations. In RingCentral, you can bookmark messages for private viewing or pin them for all team members in the chat. Pinned messages may include scheduled events, tasks and attachments.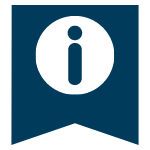 FYI: On the RingCentral MVP plan, you and your team can text people outside of the U.S. with up to 160 characters per message.
Auto-Voice Replies for Missed Calls
This feature is an innovative way to stay productive and focused without ignoring important callers. Some providers, like Grasshopper, offer auto text replies, but only RingCentral provides a voice message in real time. Users can select a preset or custom message, such as "I will call you back later" or "In a meeting," and RingCentral relays this message to the caller verbally over the phone line. Callers can hang up or choose from various menu functions, like leaving a voicemail.
Video and Audio Conferencing

Audio and video conferencing features are critical to business phone systems, and many providers include meeting features. RingCentral supports 100 to 200 video participants, depending on the service plan. This is less capacity than we found in our review of 8×8 and our Zoom review. All subscriptions include audio conferencing for up to 1,000 attendees, which is more than RingCentral alternatives offer, like we discovered in our review of GoTo Connect and our Dialpad review.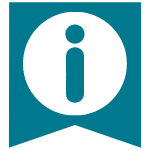 Did you know? RingCentral offers three presentation modes that add a human element to online presentations and meetings: Overlay, Conference Room and Newsroom. These modes show shared content and the speaker's video simultaneously on the screen.
Security
This feature is vital to all business phone systems. Most services encrypt data during transit and offer services for companies that must comply with the Health Insurance Portability and Accountability Act (HIPAA). However, RingCentral recently introduced dynamic end-to-end encryption (E2EE) for video conferences. It gives meeting hosts the ability to toggle E2EE on and off during the session. E2EE works across RingCentral applications, including support for desktop, mobile and browser users.
RingCentral Pricing
RingCentral offers four service plans, ranging from $29.99 to $59.99 per user per month for one to 20 users. Although RingCentral isn't the least expensive Voice over Internet Protocol (VoIP) option, the platform serves as a virtual workspace, allowing you to eliminate other third-party subscriptions and consolidate communication channels on a central app. RingCentral doesn't require a contract, and you can save up to 33% with annual billing.
All subscriptions include unlimited calls in the U.S. and Canada, a business phone number, toll-free minutes, unlimited SMS texting, team messaging, visual voicemail, iOS and Android apps, HD voice, call logs, and voicemail-to-text. You also get call management features on all plans, including call flip, call forwarding, presence, call park, call transfer and call screening.
Essentials: This plan costs $29.99 per user per month, or $19.99 with annual billing, and there's a limit of 20 users. It lacks faxing and audio and video conferencing capabilities, but you can use the free RingCentral Video Pro to host unlimited meetings with 100 participants.
Standard: The Standard plan is $37.99 per user per month, or $27.99 with annual billing. The price drops to $32.99 per month for 100 or more users. It has all of the features of the Essentials plan plus unlimited internet fax, audio conferencing with 1,000 attendees, HD video meetings with 100 participants, a multilevel auto-attendant, integrations with Google Workspace, Microsoft 365 and Slack, and on-demand call recording.
Premium: This plan costs $44.99 per user per month, or $34.99 with annual billing. It adds automatic call recording, hot desking, 200-participant video meetings, multisite administration, real-time analytics, CRM integrations, call whisper, call barge and single sign-on (SSO) to the features from the previous plans.
Ultimate: The Ultimate package costs $59.99 per user per month, or $49.99 with annual billing, and adds unlimited cloud storage and device status reports and alerts to the feature set.
RingCentral offers several add-on options, including additional local or toll-free numbers for $4.99 each, vanity numbers for a one-time fee of $30, and international numbers for $5.99. If you send a high volume of marketing text messages, you can add the high-volume SMS option, starting at 0.85 cents per message sent and received. Other RingCentral offerings include contact center software and an all-new webinar program available to beta testers.
RingCentral provides a free trial for a maximum of five users and two desktop phones. The free trial includes 50 minutes of domestic calls per user. RingCentral also sells and leases desk phones, ranging from $4.50 to $26.50 per month with a multiyear contract, or a one-time payment of $100 to $636.
RingCentral Implementation and Onboarding
RingCentral provides free implementation services for Standard, Premium and Ultimate plans with two or more users. The sessions consist of three one-hour meetings and cover physical phone setup, user settings and advanced call flows. Paid professional services are available to help you migrate from an on-premises PBX to a cloud PBX, deploy analog gateways, and set up global services.
RingCentral offers the largest database of tutorials and training guides. We like how most knowledgebase documents include screenshots, videos and GIFs. RingCentral also offers dozens of free on-demand webinars for users and administrators and paid live training courses.
RingCentral Customer Support
RingCentral provides 24/7 chat and phone support for all plans except Essentials. Only a few of the business phone systems we reviewed offer phone support for entry-tier packages. As a RingCentral user, you can also request support through your online portal or mobile app by creating a help desk ticket. RingCentral's support page links to its social media channels as well.
RingCentral Limitations
If you're choosing a business phone system for collaboration, RingCentral may be overkill for small teams needing a handful of lines and ultra-fast implementation. Its implementation services can take up to 30 days, and the advanced feature set means more details for your employees to learn when onboarding.
RingCentral's base plan, while affordable, lacks faxing and conferencing capabilities. These missing features can make a difference for businesses wanting to fax contracts and inventory requests or jump on a video call. Our review of Nextiva found that it provides one-to-one video meetings and unlimited internet faxing on the entry-tier package, whereas Dialpad and GoTo Connect support video but not fax.
Methodology
We spent dozens of hours researching the top business phone systems. For our review, we used mobile and desktop apps, explored integrations, and interacted with customer service departments. Our research considered the ease of use for each collaboration tool, how it performed during meetings and messaging, and the key points that made it stand out from other unified communications platforms.
FAQs
How many people can I have in a RingCentral meeting?
Cloud-based phone system RingCentral MVP supports 100 to 200 participants, depending on the plan. In comparison, RingCentral's free video app and RingCentral Video Pro allow up to 100 people per meeting.
Do I need a RingCentral account to participate in meetings?
You don't need an account to join a meeting with RingCentral Video. You can download the RingCentral app from the Apple App Store or Google Play to join a forum, or click an invitation link to participate in a meeting.
Do I need a separate fax number for RingCentral?
Every RingCentral phone extension receives voice calls and faxes, eliminating the need for a separate fax number. Even if your phone is in use, you can still receive faxes. You can access your messages in your RingCentral account and receive incoming faxes as email attachments.
Bottom Line
We recommend RingCentral for …
Businesses with remote or hybrid teams.
Organizations wanting international phone numbers.
Companies with multiple locations.
We don't recommend RingCentral for …
Solopreneurs.
Very small brick-and-mortar businesses.
Companies that make a lot of international calls.

RingCentral
The Verdict
RingCentral earns our choice as the best business phone system for collaboration because it brings teams together in an intuitive, central workspace with one-click access to chat, video and voice.

Jessica Elliott
business.com Contributing Writer
Jessica is a technology writer specializing in business communications, marketing and customer management tools. She analyzes software and breaks-down complex subjects, helping leaders make strategic decisions.