Clover Credit Card Processing Review

Jennifer Dublino
business.com Contributing Writer
Updated Oct 31, 2022
Clover is a one-stop shop for a small business's customer checkout needs, offering point-of-sale (POS) software and hardware as well as credit card processing. With Clover, you don't have to shop for different vendors to get top-of-the-line POS software and hardware and competitive credit card processing rates, making it our pick for the best POS credit card processor. 

Clover Credit Card Processing
The Verdict
Clover is our choice for the best POS credit card processor, thanks to its robust suite of tools, flat-rate pricing and well-designed POS hardware.
Clover Credit Card Processing Editor's Score: 8.8/10
| | |
| --- | --- |
| Pricing | 7/10 |
| Contract | 9/10 |
| PCI compliance fee | 10/10 |
| Early termination fee | 10/10 |
| Quick deposit | 8/10 |
Why We Chose Clover for Best POS Credit Card Processor
Credit card processing is just one aspect of running a business, whether it's a physical storefront or an online shop. Many businesses also benefit from having a top POS system to accept payments, manage inventory and run reports. You get all of those capabilities and more when you work with Clover.
Clover gives you fast credit card and digital payment processing, as well as access to POS software and hardware that enable you to accept online orders, complete curbside transactions, go mobile, and support gift cards and loyalty programs. We like that with Clover, you don't need to shop around for separate vendors for your POS and credit card processing needs.
What We Like About Clover
Clover offers three pricing plans for its POS system and credit card processing, giving you some choice and flexibility. 
If you do not need a POS system, you can use the virtual terminal or e-commerce interface without needing to buy any hardware.
Your business can grow with Clover because the company doesn't charge per employee, which means everyone on your team can access the software for no additional cost. 
The customer management and marketing tools are among the best we've seen.
What We Don't Like About Clover
There are a couple of fees, such as the monthly platform fee and the application fee, that some other credit card processors do not charge.
If your business does not need a POS system or you have a lot of failed payments, the additional fees may make it unnecessarily expensive to use Clover. 
High-volume businesses may end up paying more with Clover than with some of the other processors.
Ease of Use
Clover's POS system is available not just on its POS hardware, but with full functionality on its mobile app and virtual terminals as well, giving business owners flexibility and access wherever they are. When testing out the platform, we found the interface easy and intuitive. We don't see any reason why employees would encounter difficulties or challenges when learning how to use the system. 
Clover's POS software and hardware enable you to accept multiple payment options, including swipe credit card payments, EMV chip cards and contactless payments.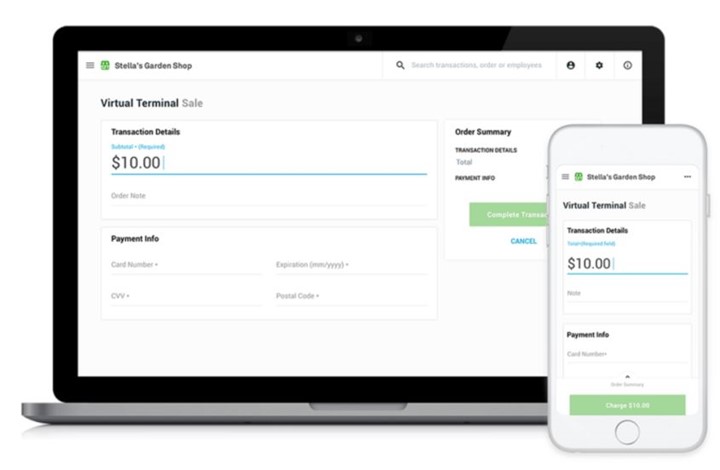 Clover's virtual terminal lets you accept and process credit card payments without any hardware. You can accept credit and debit card payments from your Clover web dashboard, while end-to-end encryption ensures transactions are secure and PCI compliant. Through the dashboard, you can also send invoices and receipts as well as store customers' card information to speed up checkout.
We were also impressed with how Clover offers several tools that make employee management a bit easier. The POS system has an employee time clock to make payroll a simple process. Additionally, we like how the reporting tools show you which employees are the most productive and when you have the most customers so you can schedule accordingly. 
Although Clover had been focused almost exclusively on brick-and-mortar businesses that require a POS system, it has expanded its capabilities to appeal to businesses in more areas. One of these areas is e-commerce. Clover provides customers with e-commerce tools to build a website, synchronize orders, and manage inventory and customer data. Through the Clover dashboard, businesses can sell products and accept online payments, create menus, and allow customers to book appointments. Clover's partnerships with e-commerce platforms such as BigCommerce and Ecwid give businesses with existing websites more reach. Clover also integrates with other online marketplaces such as Instagram, Facebook, Amazon, Etsy and eBay.
Clover's POS equipment is sleek and functional, and its POS software is full-featured and easy to use. When setting up your account, you can choose a POS that is geared toward restaurants, retail businesses or service companies.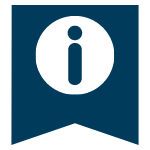 FYI: Clover's restaurant POS software, in particular, has a wealth of industry-specific features to help you run your entire business, not just process payments and sales.
Features
Clover has the features of both a POS system and a credit card processor, making it appealing to small businesses that want a one-stop shop for their customer-facing operations. Here's a look at some of the features you get with Clover's POS software and credit card processing solutions.
Reporting
With Clover's POS software, you can run reports on different aspects of sales, inventory and employees. We like how you can track sales by product, employee and time period (even hourly); view the best- and worst-performing products; and manage inventory and staffing based on data collected at checkout. Clover also integrates with QuickBooks and Xero as well as over 500 other third-party apps.
Inventory Management
Clover's POS system includes the ability to manage and monitor inventory. You can import and export your inventory list and assign SKU numbers and other information, including different types and characteristics of the same product, such as size and color. Every time you sell a product, the system deducts it from your inventory count. When you are out of stock, the item will not show up as available, including on any online menus you have set up. If your inventory needs are complex, Clover integrates with a number of third-party inventory management apps.
Customer Management and Marketing
One of the features we liked about Clover is its customer and marketing tools. With Clover, you can manage your customers and build loyalty with customized deals and reward programs. Through the company's customer engagement platform, you can solicit feedback from customers that goes directly to you, enabling you to fix any problems before a customer posts a negative review. You can also use the software to create customer profiles, send birthday rewards and email personalized offers.
When customers opt in to receiving their receipt by text, they are automatically enrolled in SMS marketing (they can opt out by unchecking the box) and your rewards program. We like how seamless this process is. Customers can also sign in to their account with your business with their phone number for faster ordering. You can set up a page for your company that will show up in the end-user Clover app, along with other local Clover merchants, giving you another way to reach out to customers with promotions, rewards and announcements.
Online Ordering
Because many Clover merchants are restaurants, the company provides robust online ordering capabilities. You can easily create an online menu from which customers can order. Customers can create an advance order for delivery or schedule a curbside pickup. There is also a built-in integration with DoorDash to streamline delivery.
Gift Cards
Clover lets you offer physical and digital gift cards, with more than 70 design templates to choose from. You can also create your own custom gift card.
Mobile Payments
Clover's POS system and all of your reporting are available in the Clover Go mobile app so that you can manage your business from anywhere. If you accept card payments on the go, you can get the Clover Go mobile card reader, which accepts credit and debit cards (with no PIN entry capability) as well as Google Pay.
Security
Clover has a variety of built-in security features, such as two-factor authentication for logging in and end-to-end encryption with tokenization for all transactions. Merchants that want additional security help to maintain PCI compliance can opt for the Clover Security Plus plan for an additional fee. Clover does not disclose if it charges a PCI compliance fee.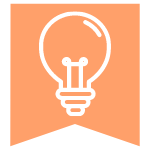 Tip: In addition to PCI compliance, you should be aware of all payment processing laws and regulations that may apply to your business.
Pricing and Terms
The pricing for Clover's credit card processing depends on the POS software package you choose. 
Rates and Fees
Clover has many options for businesses of all sizes. We like that Clover charges a flat rate for credit card processing, because it takes a lot of the surprise out of the cost of accepting credit card sales. However, the flat rate might not benefit companies that process high volumes of credit card sales each month; these companies may want a vendor that offers a discounted rate based on volume. 
Clover has three software plans for its POS systems and credit card processing. 
The Starter plan costs $9.95 per month after a 30-day free trial. The transaction fee is 2.6% + $0.10 for in-person purchases or 3.5% + $0.10 for payments taken virtually or entered by hand. You get round-the-clock support by telephone, live chat and email. Customers can set employee permissions, track sales, run reports, institute item- or order-level discounts, and access the Clover App Market.
The Standard plan costs $39.95 per month and has more advanced capabilities. The transaction fee is 2.3% + $0.10 for in-person purchases or 3.5% + $0.10 for online and keyed-in purchases. This plan has everything in the Starter plan, plus inventory management, customer loyalty tools and advanced reporting. Clover also has functions geared specifically toward restaurants and retailers, including the ability to send orders to the kitchen, manage tables, connect a weight scale, exchange items and track the profitability of individual products. Specific Clover hardware may be required to use some of these features.
The Advanced plan costs $49.90 per month. The transaction fee is 2.3% + $0.10 for in-person purchases or 3.5% + $0.10 for online and keyed-in purchases. For quick-service restaurants, software capabilities are the same as with the Standard plan, but you get access to more sophisticated POS hardware, including the Clover Flex, which allows the merchant to take orders from people in line. For professional services, there are differences in the software between the standard and advanced packages, but the hardware is the same.
Other Fees
In addition to the monthly fee for the plans outlined above, Clover charges a monthly platform fee of $22.95. If your customers' charges don't go through, there is a chargeback fee of $30 for credit cards and $25 for rejected ACH payments. There is also a $30 fee for disputed transactions, a PIN adjustment fee of $25 and a nonrefundable application fee of $149. 
Equipment Costs
Clover makes its own equipment, including both POS hardware and credit card readers. Here are the current choices and their prices:
| | |
| --- | --- |
| Equipment | Description |
| Go | Bluetooth-enabled mobile card reader that can accept credit cards; debit cards run as credit by swiping, tapping, and inserting; and digital wallets |
| Flex | Wireless, portable credit card reader with touchscreen that enables PIN entry for debit cards |
| Mini | Compact POS hardware with integrated credit card reader and access to all POS capabilities |
| Station Solo POS system for full-service restaurants | POS display with integrated credit card reader, cash drawer and receipt printer |
| Station Solo + Flex for full-service restaurants | All of the above, plus a Flex portable credit card reader |
| Station Solo for retail and service businesses | POS display with integrated credit card reader and receipt printer; in lieu of cash drawer, POS software geared toward inventory and employee management rather than restaurant capabilities |
Payouts
Deposits can take one to three days, but many businesses see their funds the next business day. If your business is experiencing a cash crunch, for a 1% fee, you can select specific transactions that you want to receive funding for immediately with Clover's Rapid Deposit, or you can take a cash advance against future credit card sales with Clover Capital.
Terms of Service
Unlike some of the other credit card processors we examined, Clover does not require any long-term contracts. Clover charges monthly. To cancel, you must submit a written notice 30 days before your monthly payment date.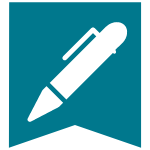 Bottom line: Clover offers favorable cancellation terms. All it requires of you is 30 days' written notice before your next payment is due.
Implementation and Onboarding
Once you are approved for a Clover merchant account, the company will send you the equipment you have ordered, which is already set up and ready to accept payments. 
The devices are plug-and-play, but if you have any problems, you can contact Clover's customer service for assistance. If you require any third-party app integrations, these may take some time to implement, depending on the number and complexity of the integrations.
Limitations
While the monthly fees are relatively low compared to those of some other credit card processors, there is the additional platform fee and fairly high processing rate. Also, while Clover is expanding its offerings, it still primarily serves restaurants and retailers. For mostly or solely online businesses that do not need a POS system, there are other credit card processors that have easier integration, more e-commerce features and comparable rates. 
If you have a very high volume of monthly transactions, you will pay more in fees with Clover than with a processor that charges a higher monthly fee paired with interchange pricing.
What Is Credit Card Processing? 
Credit card processing is everything that goes on behind the scenes between the time that a customer hands you a card as payment and you receive the money in your account. This process takes place whether the purchase is made in person, online, over the phone or by mail. To be able to accept credit cards, your business needs to be set up with one or more providers, which will charge you on a per-transaction basis and sometimes include a monthly fee. 
You will also need software and, for in-person sales, card processing hardware. Payment processing hardware comes in different forms, including POS terminals and systems and fixed and mobile credit card readers. Many credit card processors also allow businesses to accept other forms of payment, including digital wallets such as Apple Pay and Google Pay and sometimes ACH (electronic checks).
Methodology
We spent 30 days researching the top credit card processing companies. We looked at the usability of each company's hardware and software offerings, how fair the contract terms are to the merchant, and whether the products and services are geared toward any particular type of business by industry, size, or other characteristic. We also scrutinized the rates and fees so that merchants can easily compare companies and determine which is best for their ticket size and volume. Finally, we tested each company's customer service to rate it on response time and ease of use.
When considering the best options for POS integration specifically, we looked for providers that make accepting payments and using a POS system a seamless experience.
Clover Credit Card Processing FAQs
Does Clover provide any free hardware? 
No, but at the time of this review, it is running a promotion where you can get a $450 statement credit if you purchase the Station, Flex or Mini hardware.
Can the Clover POS app integrate sales from both brick-and-mortar stores and e-commerce sites? 
Yes. All sales go into the POS software and are included in reports and inventory management.
Bottom Line
We recommend Clover for … 
Multi-location retailers and restaurants.
Businesses that need a robust POS system.
Businesses that want to automate their marketing and customer management.
We do not recommend Clover for …
Merchants with a particularly high monthly volume of credit card sales.
Seasonal businesses.
Businesses with a lot of chargebacks.

Clover Credit Card Processing
The Verdict
Clover is our choice for the best POS credit card processor, thanks to its robust suite of tools, flat-rate pricing and well-designed POS hardware.

Jennifer Dublino
business.com Contributing Writer
Jennifer Dublino is a prolific researcher, writer, and editor, specializing in topical, engaging, and informative content. She has written numerous e-books, slideshows, websites, landing pages, sales pages, email campaigns, blog posts, press releases and thought leadership articles. Topics include consumer financial services, home buying and finance, general business topics, health and wellness, neuroscience and neuromarketing, and B2B industrial products.