Fattmerchant Review
Fattmerchant is a Florida-based company that offers credit card processing solutions to small businesses in many industries, including retail and e-commerce, spa and fitness, food and beverage, and professional services such as healthcare and legal services. It can be used to accept payments at a brick-and-mortar location, on the go, and online.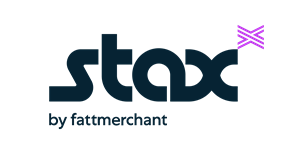 Fattmerchant
The Verdict
Fattmerchant offers flat-rate and membership-based wholesale pricing. It also provides processing software for keyed-in payments, reporting, ACH processing and invoicing.
Its pricing varies based on your business's processing volume, and both membership-based wholesale pricing and a flat-rate plan are available.
Visit our best picks page to see all our recommendations for credit card processing companies.
Pricing and Terms
Fattmerchant posts some of its rates and fees on its website, but it isn't as transparent with its pricing as it used to be. Instead of detailing the plans it offers and what each costs, it lists a starting rate for its software packages. It doesn't post equipment prices or the fees for add-on services on its website either.
Rates and Fees
Fattmerchant offers two pricing models: a flat rate and a subscription rate.
Flat-rate pricing: This plan is for businesses that process less than $80,000 per year. It costs 2.9% per transaction.


Subscription pricing: This plan is for businesses that process more than $80,000 per year. For this plan, Fattmerchant doesn't charge a percentage markup above interchange rates. Instead, it charges a per-transaction fee of 8 to 15 cents, depending on how you accept the payment. These rates are low, but the membership fee is expensive.
Here's how Fattmerchant's subscription-based pricing works:
There is a monthly subscription fee, starting at $99 per month.


Cards accepted in person using an EMV credit card terminal cost 0% + $0.08 per transaction above interchange.


Cards accepted in person using a mobile credit card reader or online using a shopping cart, API, or the virtual terminal cost 0% + $0.15 per transaction above interchange.
You then choose one of the company's Omni software packages to support your processing.
Starter: $49 per month. This plan has "lite dashboards and reporting" that show your gross and net sales by month, track your refunds, and run reports for deposits, reconciliation, and fee statements. It has a virtual terminal that you can use to key in payments you accept over the phone or by mail, and it can also process ACH payments.


Growth: $89 per month. This plan has basic dashboards that show more details on your sales data and runs additional reports. It has all the features in the Starter plan plus an invoice generator with email and text options, a hosted checkout form, basic customer management features, and integration with third-party software. This plan also gives you access to a dedicated account manager.


Pro: $129 per month. This plan has premium dashboards that allow you to dig deeper into your sales data and run more reports. In addition to the features in the Growth plan, it allows you to schedule payments and invoices, set up recurring invoices, and add custom branding. It includes a shopping cart, catalog management tools, advanced customer management features, an auto-updater for cards on file, and chargeback management. It also allows you to export your data.
Other Fees
If a customer initiates a chargeback by disputing a charge and requesting their money back, you pay a $25 chargeback fee. There's also a $19.95 monthly PCI noncompliance fee if you fail to establish compliance within three months of opening your account. You can avoid this fee by completing your PCI self-assessment after your account is set up and each year thereafter.
The company offers add-on services, but it doesn't disclose the prices on its website. You'll need to call the company and speak with a sales representative to find out how much they will cost to add to your account. These are some of the add-ons:
Same-day funding
QuickBooks Online integration
Advanced customization
Terminal protection plan
Shopping cart
All-in-one reporting for businesses with multiple locations or payment channels
Payouts
Once you begin processing, the company can clear the account and deposit the money from your transactions into your business bank account the next day, which is faster than the average two-day turnaround. Same-day funding is available, but it costs extra.
Terms of Service
Fattmerchant provides its services on a month-to-month basis. There are no cancellation fees, so you can cancel your account at any time without penalty, but you must submit written notice of your intent to cancel 30 days in advance.
As you would with any credit card processing company, you'll want to read the application and contract before you sign anything. Verify that the prices, fees and terms you're quoted are consistent with those in the contract.
The company posts the terms and conditions of its contract on its website, which is helpful, but you'll notice that it's the standard processing contract with the usual three-year, automatically renewing term that carries an early termination fee (the contract calls it an "early deconversion fee") with liquidated damages. For this reason, it's very important to confirm that the month-to-month terms with no cancellation fee are included in application or that you receive a written waiver.
Features
Fattmerchant sets you up with a merchant account, and with it you can accept American Express, Discover, Mastercard, and Visa credit and debit cards. Here are some of the other features available from Fattmerchant. (Access may vary, depending on your software subscription.)
Merchant Dashboard
This credit card processing company gives you access to an analytics dashboard that shows you at-a-glance sales data, which you can use to gauge how your business is doing. You can see your annual gross and net sales, month-over-month sales trends, the dollar value of an average sale, how many customers you've served and transactions you've processed over the past 30 days, and your hourly sales activity. It also shows you how many of your customers are new or returning and calculates the lifetime value of your repeat customers.
Processing Equipment Options
If you already own a credit card terminal, Fattmerchant might be able to reprogram it for you so you can continue using it. Otherwise, you can purchase a terminal from Fattmerchant that accepts chip cards and mobile wallets such as Apple Pay and Google Pay.
If you need a mobile credit card reader, Fattmerchant sells one that connects via Bluetooth and is also compliant with EMV and NFC. The company doesn't post its equipment pricing online, so you'll need to speak with a sales rep for a quote. If you're an online merchant, Fattmerchant can integrate with your existing shopping cart and offers you a choice of payment gateways.
Virtual Terminal
You access the virtual terminal through Fattmerchant's dashboard using any computer, tablet or phone with internet access. With it, you can manually key in credit card information to process a transaction, invoice your customers, schedule recurring payments, track inventory and issue receipts.
Integrations
Fattmerchant integrates with multiple business applications, so you don't have to manually enter the details of your sales into your other systems. It also has an API available for businesses that want a custom solution. Here are some of its available integrations:
Additional Considerations
As with most credit card processing companies, you should apply for a Fattmerchant account about two weeks before you need to begin accepting payments. Fattmerchant's application is online, and the rep we spoke with said it takes about five minutes to fill out. After you submit it, the company can review it and set up your merchant account within two days, which is standard for this industry.
You'll need to submit some basic information, such as your business license, Social Security number and tax ID. You'll also need to provide a voided check and previous processing statements if you're switching to Fattmerchant from another processor. After it approves your application, Fattmerchant ships your equipment, which takes four or five days to arrive. The equipment is plug-and-play, meaning you can begin processing as soon as you receive it.
Security
Although there's no separate PCI compliance fee with Fattmerchant, you're still required to comply with PCI data security standards and complete the self-assessment questionnaire each year. Some businesses also need to have quarterly vulnerability tests on their systems to maintain compliance. Fattmerchant ensures that the equipment it sells you is PCI compliant. It's also EMV compliant so you can accept chip cards properly and avoid counterfeit fraud liability.
Customer Service
When you need support, you can contact the company by live chat, email or the help ticket form on its website. Businesses using the Growth and Pro software plans work with a dedicated account manager.
On the company's website, you can find a searchable knowledgebase that has articles and step-by-step instructions on topics such as product updates, chargebacks, PCI compliance, how to use various software features, and technical support issues. The company also has a blog that it regularly updates with articles about payment processing and other topics of interest to small businesses.
Limitations
Although Fattmerchant has a unique pricing structure with some of the lowest rates we've seen, its monthly fee is high, so you'll need to calculate whether you'll save enough on processing fees for it to be a good deal for your business. If you process less than $80,000 per year, you'll use Fattmerchant's flat-rate plan, which has higher-than-average rates. You'll also pay extra for the company's software and for any add-on features you want.
Fattmerchant isn't as transparent with its pricing as it used to be, as it only lists the starting rate for its processing plans. It doesn't disclose its fees, costs for add-on services or hardware prices.
Finally, the terms and conditions document that Fattmerchant uses is a standard three-year processing contract with an early cancellation fee and liquidated damages clause, so you need to make sure the advertised month-to-month terms with no cancellation fee are stated on the application before you sign it.
Editor's note: Looking for the right credit card processor for your business? Fill out the below questionnaire to have our vendor partners contact you about your needs.
Image Credit: radifanil / Getty Images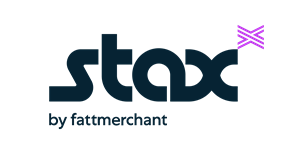 Fattmerchant
The Verdict
Fattmerchant offers flat-rate and membership-based wholesale pricing. It also provides processing software for keyed-in payments, reporting, ACH processing and invoicing.

Donna Fuscaldo
business.com Staff
Donna Fuscaldo is a senior finance writer at business.com and has more than two decades of experience writing about business borrowing, funding, and investing for publications including the Wall Street Journal, Dow Jones Newswires, Bankrate, Investopedia, Motley Fool, and Foxbusiness.com. Most recently she was a senior contributor at Forbes covering the intersection of money and technology before joining business.com. Donna has carved out a name for herself in the finance and small business markets, writing hundreds of business articles offering advice, insightful analysis, and groundbreaking coverage. Her areas of focus at business.com include business loans, accounting, and retirement benefits.