Chase Payment Solutions Review

Jennifer Dublino
business.com Contributing Writer
Updated Oct 31, 2022
Chase is one of the nation's largest banks, with more than 4 million business customers. Chase Payment Solutions is the company's credit card processing branch. It offers a quick payout, often the same day, with no fee. If you have a Chase business checking account, it's easy and quick to integrate. You can also benefit from faster processing with customers who use Chase-issued credit cards for payment.

Chase Payment Solutions
The Verdict
Chase Payment Solutions offers flat and interchange-plus rates and has month-to-month terms. Plans with same- and next-day funding are available for merchants who also use Chase's business banking services.
Chase Payment Solutions Editor's Score: 7.8/10
| | |
| --- | --- |
| Pricing | 6/10 |
| Contract | 7/10 |
| PCI compliance fee | 8/10 |
| Early termination fee | 8/10 |
| Quick deposit | 10/10 |
Why We Chose Chase Payment Solutions for Fast Payouts
Merchants can get their funds the same day in many cases, much faster than they can with any other credit card processor. This is especially true if you have a business checking account with Chase. For Chase banking customers and those who use the Chase QuickAccept mobile credit card reader or the mobile app, payments payouts are often made that same day. Most credit card processors deliver funds to merchants within three business days or, for an additional fee, the next business day.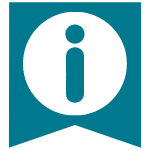 Did you know? Chase allows merchants to accept in-store, online and over-the-phone payments.
What We Like About Chase Payment Solutions
Chase provides fast payouts – one of the benefits of its size and status as a card issuer.
Because Chase is an acquiring bank, there is no middleman, meaning larger merchants can negotiate lower rates.
While many credit card processors tailor their solutions to specific industries, none cater to healthcare businesses quite like Chase. It allows you to offer payment plans and automatic billing, integrates with electronic health records and practice management systems, and offers InstaMed, a secure, HIPAA-compliant billing system.
What We Don't Like About Chase Payment Solutions
Chase's credit card processing rates are high compared to those of many other processors.

You risk an early termination fee if you accept free equipment.
You need a Chase business checking account to get the fastest payout with QuickAccept.
Ease of Use
Chase makes it simple to accept payments, including those processed in-store and on the go. Chase has wired and wireless credit card readers for in-store sales. The wired countertop terminal is $299, and the mobile terminal is $399. Both options have a built-in receipt printer and allow merchants to accept dipped, tapped or swiped debit and credit cards as well as Apple Pay and Google Pay.
Using Chase's mobile app for payments gives you the advantage of same-day deposit of funds. Accepting mobile payments with the app is straightforward; just enter the amount and the payment information. (Keep in mind that this will result in a higher processing rate than using the mobile card reader.) You also have the ability to email receipts to your customers.
Chase makes it simple to accept online payments. Its partnership with Authorize.net allows you to accept payments from your computer or via your website. It offers a virtual terminal, recurring billing options and payment buttons for your website.
Factoring all of this together, we like how Chase covers all the bases when it comes to how and where you accept credit card payments.
Features and Services
Chase offers a variety of functionality and payment options.
POS System
Chase offers POS hardware that can be accessed via desktop and laptop computers and external card readers. While Chase doesn't have its own POS hardware, such as what we found in our review of Clover, it does integrate with Vend. Additionally, it does offer TouchBistro POS systems for those in the restaurant industry. You can learn more about this top POS system in our full review of TouchBistro.
Processing Equipment Options
To allow in-person credit card payments, Chase sells the Smart Terminal, a portable Wi-Fi and wireless device with an LED screen, for $399. We like that it also offers a small mobile unit called Chase QuickAccept, which connects to its mobile app. It is only available to merchants with a business checking account at Chase. Use of the QuickAccept device gives you access to no-fee same-day deposits. Pricing for that unit is $49.95. If accepting payments on the go is important to you, also review our recommendations for the best mobile credit card processors.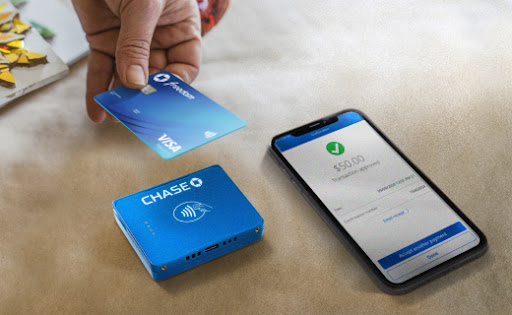 HIPAA-Compliant Healthcare Payments
Chase is the only credit card processor we have seen that offers a HIPAA-compliant payment solution for healthcare providers. The software is called InstaMed, and it provides in-office payments as well as online payments and statements. InstaMed allows healthcare organizations to securely keep patient cards on file for recurring billing, resulting in higher collection rates. InstaMed accepts both credit card and ACH payments.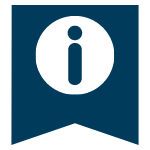 FYI: You can read our review of Chase's business loans to find out how else this bank may be able to help your company.
Pricing
Chase charges a flat credit card processing rate. Its published rates are 2.6% + $0.10 for in-person transactions with a card reader, 2.9% + $0.25 for online transactions, and 3.5% + $0.10 for manually keyed-in transactions.
Although Chase's website says there are no monthly credit card processing fees, it's not clear if there are fees for additional services like many credit card processors have. When we called to find out, Chase refused to discuss fees or rates and did not direct us to anyone who could. We found this frustrating, so we advise businesses to speak with a Chase sales representative and read the merchant agreement closely before making a decision.
Larger businesses can request an interchange-plus pricing plan, which could be cheaper in the long run. You may also want to check out our Payment Depot review if you process high volumes of credit card sales.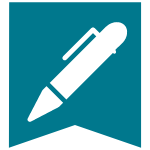 Bottom line: Chase charges flat rates depending on the type of transaction but isn't transparent about any additional fees. Rates are negotiable if you have a high monthly volume.
Terms
If you get free equipment from Chase, you may have to sign a contract and thus be subject to an early termination fee for canceling that contract. Chase merchant services are sold directly through Chase as well as through independent agents, who may tack on additional fees. Be sure to read your agent's agreement carefully. If you see extra fees, contact Chase directly and reapply for an account through them.
Implementation and Onboarding
Chase sets you up with a merchant account and supports in-store, mobile and online payment processing. If you want to accept payments both in person and online, you'll need to open a separate payment gateway account with Authorize.net, which is a common requirement across the best credit card processing service providers.
Application Process
Once you decide to work with Chase Payment Solutions for credit card processing, you'll need to fill out an application and wait for your account to be approved. How long the approval process takes depends on factors like the completeness and accuracy of your application. After your application is approved, it takes a few days for your account to be set up and to schedule any required training on the hardware and software.
Payout
Once you begin processing transactions through Chase Payment Solutions, you may be able to receive the money the same day for transactions that clear by 5 p.m. PT. According to Chase, half of all U.S. households bank with them, speeding the clearance of funds. Same-day deposits are available with healthcare customers who use Chase's bill pay service.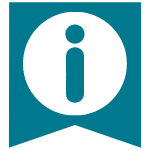 Did you know? Chase Payment Solutions has the fastest payout of all credit card processors, often without any fee.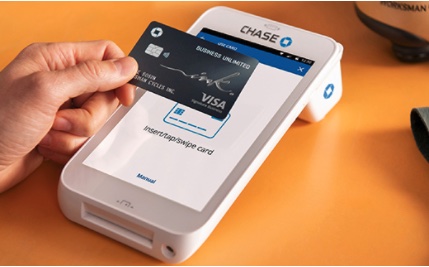 Customer Support
Chase offers 24/7 phone support. However, as a larger company, it is likely to have worse customer service than a smaller processor that is trying to build its business and reputation with personalized assistance. That said, Chase has an impressive amount of information on the Merchant Support Center area of its website.
Limitations
Chase's flat-rate pricing is on the high end for the credit card processors we reviewed. If you have a large company with a high volume of credit card payments, Chase's interchange-plus pricing would probably be competitive. Chase is not transparent, though, about what services you will get with its processing business. Among the question marks are recurring billing, invoicing and e-commerce integration capabilities.
Additionally, if you do not have a Chase business checking account, you will not be able to take advantage of same-day funding with QuickAccept.
What Is Credit Card Processing?
Credit card processing is everything that goes on behind the scenes between when a customer hands you their credit card as payment and when you receive the money in your account. This process takes place whether the purchase is made in person, online, over the phone or by mail. To be able to accept credit cards, your business needs to be set up with one or more processing providers, which will charge you on a per-transaction basis and sometimes add a monthly fee. In exchange, the credit card processors will seamlessly transfer customers' payments to your account and provide additional features, such as digital invoicing and analytics. [Check out our small business guide to credit card processing fees for more information.]
Methodology
We spent 30 days researching the top credit card processing companies. We looked at the usability of each company's hardware and software offerings, how fair the contract terms are to the merchant, and whether the products and services are geared toward any particular type of business by industry, size, or other characteristic. We also scrutinized the rates and fees so businesses can easily compare the recommendations and determine which processor is best for their ticket size and volume. Finally, we tested each company's customer service to evaluate its response time and ease of use. In terms of quick payouts specifically, we focused on the time it takes for money to be transferred from the credit card provider to a business's bank account.
Chase Payment Solutions FAQs
Does Chase sell or support POS systems?
The only equipment available on the Chase Payment Solutions website is the QuickAccept device and the Smart Terminal. While the Smart Terminal can issue refunds, search transactions, and manage tips, it is not clear if it has the same capabilities as a POS system. However, restaurants can use the TouchBistro system, which does have POS capabilities, and Chase integrates with Vend POS systems. Chase also has online POS software that you can use on a desktop or laptop computer with a connected Ingenico iPP credit card reader and an EpsonTM-20II receipt printer.
Can you lease Chase's equipment, or do you need to buy it outright?
You can lease the Chase Payment Solutions credit card processing equipment, but you will end up paying a lot more in the long run than you would if you bought it.
Bottom Line
We recommend Chase Payment Solutions for …
Businesses that prioritize fast payouts.
Businesses that have a Chase business checking account.
Healthcare businesses.
We do not recommend Chase Payment Solutions for …
High-risk merchants.
Businesses that need a POS system and prefer to get it from the same company.

Chase Payment Solutions
The Verdict
Chase Payment Solutions offers flat and interchange-plus rates and has month-to-month terms. Plans with same- and next-day funding are available for merchants who also use Chase's business banking services.

Jennifer Dublino
business.com Contributing Writer
Jennifer Dublino is a prolific researcher, writer, and editor, specializing in topical, engaging, and informative content. She has written numerous e-books, slideshows, websites, landing pages, sales pages, email campaigns, blog posts, press releases and thought leadership articles. Topics include consumer financial services, home buying and finance, general business topics, health and wellness, neuroscience and neuromarketing, and B2B industrial products.