Chase Merchant Services Review
Chase Merchant Services, formerly known as Chase Paymentech, is the credit card processing branch of Chase Bank. It has provided payment processing services since 1985 and is one of the largest credit card processors in the world, processing more than $1 trillion annually.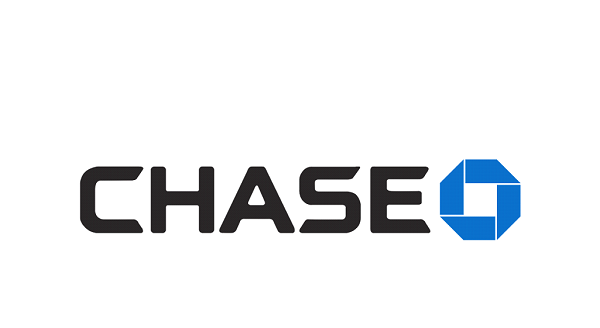 Chase Merchant Services
The Best Credit Card Processors of 2020
The Verdict
Chase Merchant Services offers flat and interchange-plus rates and has month-to-month terms. Next-day funding is available for merchants that also use Chase's business banking services.
Chase is a popular payment processor for businesses of all sizes, from international corporations to mom-and-pop shops, across many industries, including retail, restaurant and professional services. It also resells its processing services through ISO/MSPs and merchant aggregators.
Editor's note: Looking for information on credit card processing? Use the questionnaire below, and our vendor partners will contact you with the information you need:
Visit our best picks page to see all our recommendations for credit card processing companies.
Pricing and Terms
This payment processor used to post pricing for its flat-rate plan online, but you now must call the company for all pricing information. If you currently process with another company, Chase will review your recent statements to see where it can save you money. After you process credit cards with Chase for a year, you can request a pricing review, which may be helpful if your business has grown or you find that you're accepting a higher volume of credit card payments than you anticipated when you signed up for the service.
Flat Rates
For small retail customers, Chase Merchant Services offers flat-rate pricing. These rates apply to transactions made using all credit and debit card types and brands.
Swiped transactions: 2.6% + $0.10
Keyed transactions: 3.5% + $0.10
If you have a PIN pad, you can receive lower rates when your customers use their debit cards and PIN.
PIN debit and EBT transactions: Interchange + $0.25
Chase PIN debit: 0.05% + $0.49
There are no additional fees with this plan. There are no setup, annual or monthly fees, and there are also no monthly minimum processing requirements. There's no long-term contract either, as Chase provides this plan on a month-to-month basis.
Interchange-Plus Rates
This pricing model is available upon request. Here's the rate we were quoted when we called the provider, posing as a small retail business:
Interchange plus: 0.35% + $0.10
This rate is competitive, but keep in mind that the pricing you're quoted may differ, depending on your average monthly sales volume and average ticket size, among other factors.
Credit Card Processing Fees
There are a few recurring fees on the interchange-plus plan. There are no monthly minimum or PCI compliance fees, though, which is rare with this type of plan.
Monthly service fee: $9.95
Statement fee: No charge if you choose online statements, or $5 per month if you prefer to have printed statements mailed to you
The following are per-incidence fees, all of which are standard:
Batch settlement fee: $0.15
Voice authorization fee: $0.65
Chargeback fee: $10
ACH return fee: $25
There are also some standard but variable card network fees that Chase passes on to you, such as the Visa Fixed Acquirer Network Fee and the Mastercard Merchant Location Fee. You'll pay this with any interchange-plus plan, but it's nice that they were disclosed upfront on the quote we received.
Features
This full-service credit card processor sets you up with your own merchant account, and with it you can accept payments online and in person, either at a physical location or on the go. Here are some of the payment solutions Chase Merchant Services offers.
Retail Credit Card Processing
You can accept credit cards at a physical location using a credit card terminal or POS system. Chase Merchant Services offers multiple EMV-compliant hardware options, such as Verifone and Ingenico terminals, including a wireless option and an NFC-enabled option, so you can accept contactless cards and mobile wallets like Google Pay and Apple Pay. It also offers an EMV-compliant mobile credit card reader that connects to your Apple or Android phone or tablet via Bluetooth. You can purchase or rent processing equipment from Chase, but it doesn't post the prices online.
Mobile Credit Card Processing
Using the Chase Mobile Checkout app and a card reader, you can accept credit card payments on the go. It works on iPhones, iPads, and Android phones and tablets. Here are some of the things you can do with it:
Create a product catalog
Accept credit and debit card payments
Prompt customers for tips with suggested amounts
Email and text receipts
Print the geolocation of transactions on receipts
Issue refunds and void transactions
Search transactions
Add employees to your account and manage user access permissions
Online Credit Card Processing
Chase Merchant Services offers you a choice of payment gateways. You can use its own Orbital Gateway or a partner payment gateway such as Authorize.Net.
Virtual Terminal
Professional offices that prefer to accept credit cards using a computer – such as those in the healthcare, legal and financial industries – can use the Chase Online POS Terminal. In addition to accepting payments, you can use it to search your transaction history and access reporting tools.
Online Reporting
Using Chase's Resource Online reporting tools, you can see your statements, review your transactions, manage chargebacks and run reports. You can also find reporting information in the Chase Mobile Checkout app.
Additional Considerations
If you already use Chase's business banking services, you receive some perks when you use Chase Merchant Services as your credit card processor, such as next-day business funding and lifetime reporting.
Chase provides good customer support, with reps who are prompt to respond and share their knowledge about credit card processing. You work with a dedicated account rep, and 24/7/365 customer service is available. In case you prefer to find answers to your questions online, Chase's online resources include how-to guides, FAQs and a blog with articles for small business owners.
Limitations
Chase Merchant Services' website is lacking. It doesn't post any of its rates, fees, processing equipment prices or terms online – not even the flat-rate plan for small businesses, which is inconvenient. However, when we called the company for a quote, the information we received was quite thorough.
Editor's note: Looking for the right credit card processor for your business? Fill out the below questionnaire to have our vendor partners contact you about your needs.
Image Credit: radifanil / Getty Images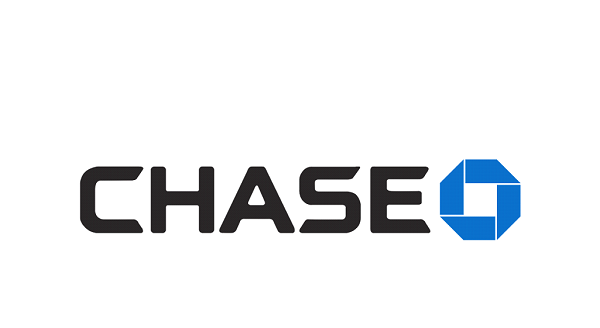 Chase Merchant Services
The Best Credit Card Processors of 2020
The Verdict
Chase Merchant Services offers flat and interchange-plus rates and has month-to-month terms. Next-day funding is available for merchants that also use Chase's business banking services.
Lori Fairbanks has years of experience writing and editing for both print and online publications. After graduating from Brigham Young University with a Bachelor of Arts in English, she worked as a magazine editor and then as a freelance writer and editor for a variety of companies, including marketing firms and a medical university. She now writes about small business finance, including accounting software, credit card processing and point-of-sale systems for business.com and Business News Daily.