Payment Depot - Credit Card Processing Review
By Lori Fairbanks
Last Modified: November 15, 2018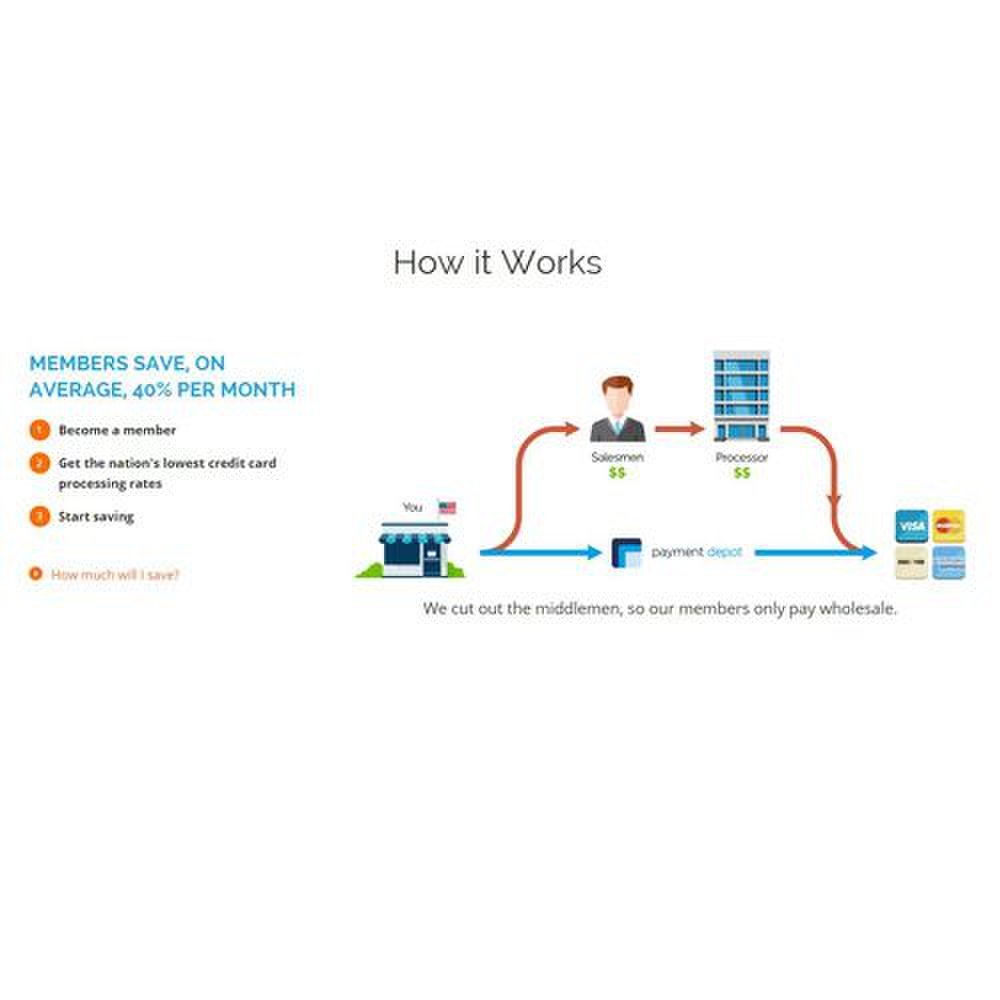 This credit card processor offers wholesale rates to its customers.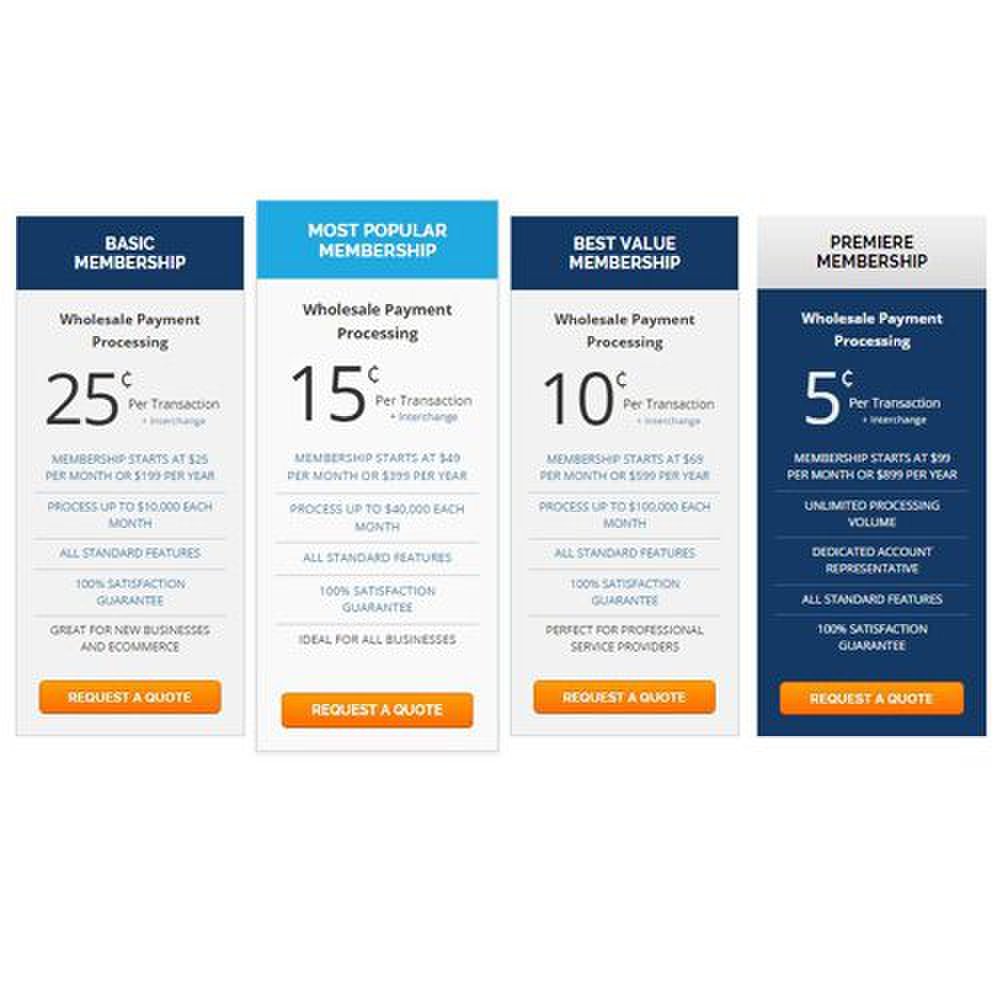 This processor offers a variety of membership plans for businesses of all sizes.
Payment Depot provides multiple options for businesses to process credit card transactions.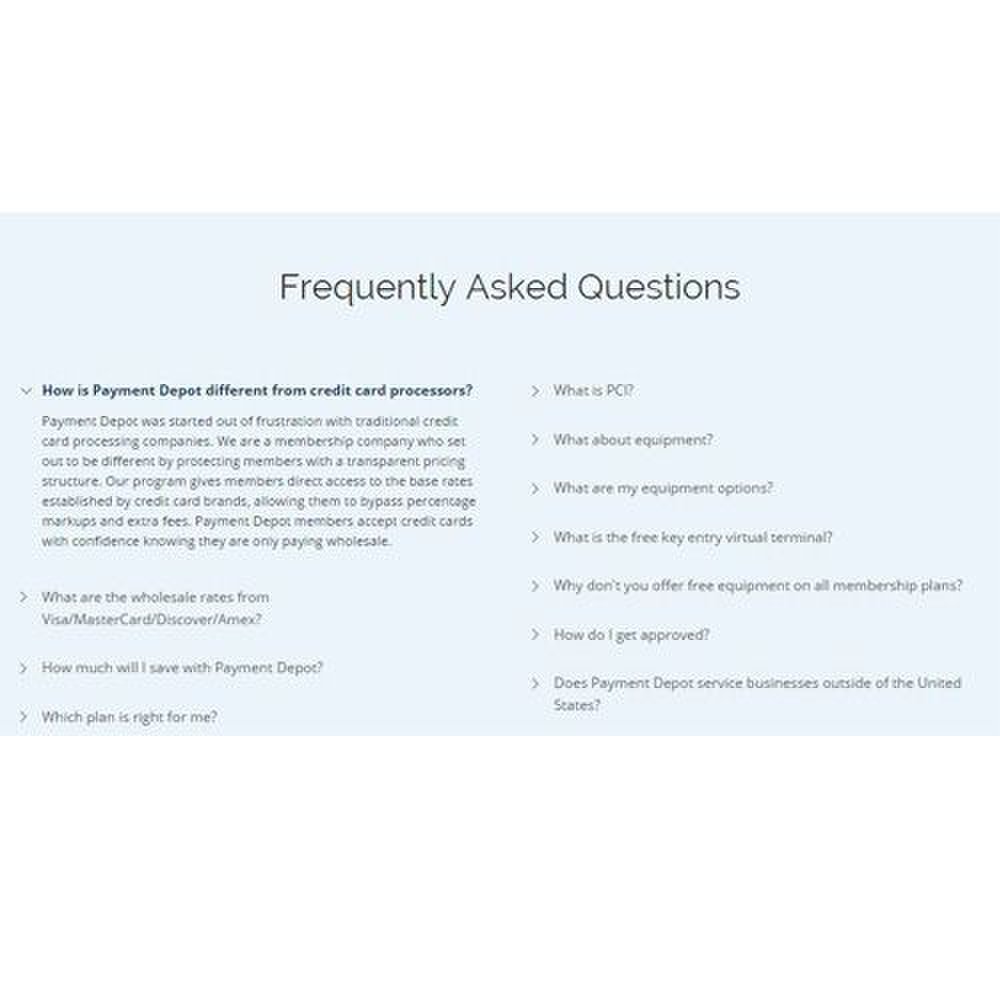 A FAQs section on the website provides information about the credit card industry.
Payment Depot is a credit card processor with a variety of membership plans for businesses of all sizes. It offers excellent setup and service terms, with a quick setup time and minimal contractual obligations.
We evaluated how easy it is to apply for each processor we reviewed, and Payment Depot makes applying for an account a quick process. You can apply online and sign the documents electronically. The online application takes about ten minutes to complete. The only supplementary document you need to provide is a voided check, which can also be sent electronically. This minimizes the amount of paperwork and makes it easier to open an account so you can start processing.

An account with Payment Depot is provided on a month-to-month basis, and there's no cancellation fee if you choose to close your account and go with a different processor. You're not locked into a contract, which can give your business more flexibility if you choose to make changes. Payment Depot also offers a 90-day trial, so you can use this time to evaluate whether this is the right processor for your business. If you pay the membership fee upfront at the annual rate but decide to move on before that period ends, you'll be refunded a prorated portion of the fee.
If you chose to open an account with Payment Depot, there is no setup fee, and it takes between one to two days to approve your application. Once you're processing transactions, you can expect it to take between one to two business days for the funds to be deposited in your account after you batch out. This is a standard amount of time to clear the account.
Payment Depot has an innovative pricing structure that is different from most of the other credit card processing services we reviewed. You pay only a transaction fee and the wholesale rate, which is the basic interchange rate and card-brand fee for each transaction. The interchange rate is a percentage of each transaction and a per-transaction fee that is set by the card companies and is paid to cardholder's bank. The card-brand fee is a small assessment of each transaction that is paid to the card brand: Visa, MasterCard, American Express or Discover. The interchange rate and card-brand fee are universal expenses and every processor pays the same rates. Most credit card processors add a markup on top of the wholesale rate, but Payment Depot doesn't.
Instead of adding a markup to the interchange rate, Payment Depot charges a per-transaction fee. This fee varies depending on the dollar amount of transactions your business processes. For our testing purposes, we evaluated the cost for a business that processes $10,000 a month or less. The per-transaction cost is $0.25, which is on the higher end of the per-transaction fees in our review, but since Payment Depot only charges this fee and not an interchange markup, the overall cost per transaction is lower, which makes Payment Depot a good choice for small businesses. Though if you process less than $2,500 a month, Payment Depot may refer you to Square or PayPal for your processing as it may be a more cost-effective option for your business.
Payment Depot doesn't charge many of the other credit card processing fees common in the industry. The only fee it charges is a membership fee, which can be paid monthly or yearly. The yearly cost works out to be significantly lower than paying the membership fee on a monthly basis. There are no separate PCI-compliance or PCI-non-compliance fees and there is no monthly minimum. PCI-compliance fees and statement costs are included as part of the membership fees.
If you want to process sales online, you need to open a separate merchant account, which is a common requirement across credit card processing companies. The interchange pricing for an online account is higher than the standard retail rates, since it isn't a face-to-face, card-present transaction, but the per-transaction fee and membership pricing the Payment Depot charges you is the same. Payment Depot doesn't charge you a monthly gateway fee.
Transparency and consistency is an important consideration when selecting a credit card processor. Payment Depot posts its pricing, fees and terms on its website. Having this information accessible can help make your decision easier. Payment Depot was forthcoming with information when we contacted it, verified the rates it posts on its website and provided us with consistent information across our interactions with it.
An important aspect of choosing a processor is the quality of support you receive. Payment Depot offers excellent support. The customer support staff we spoke to were knowledgeable about the rates and fees and helped explain the pricing structure and the necessity of being ready for the EMV switch. The agents also followed up with us multiple times, both through phone and email. When you sign up for an account with Payment Depot, you are assigned a dedicated account rep who is your primary point of contact. This processor also offers 24/7 phone supports. The only customer service feature it lacks is live chat.

Ready to choose your The Best Credit Card Processors of 2019? Here's a breakdown of our complete coverage:

Lori Fairbanks
Lori Fairbanks has years of experience writing and editing for both print and online publications. After graduating from Brigham Young University with a Bachelor of Arts in English, she worked as a magazine editor and then as a freelance writer and editor for a variety of companies, including marketing firms and a medical university. She now writes for Business.com and Business News Daily about financial systems and services for small businesses, such as accounting software, credit card processing and point-of-sale systems.