Payment Depot Review

Jennifer Dublino
business.com Contributing Writer
Updated Dec 09, 2022
When businesses are blessed to experience continual growth, they need a credit card processor that can handle their increase in sales. Payment Depot is not only well suited for large volumes of credit card payments, but also one of the few credit card processors that offers membership-based pricing with wholesale rates. It doesn't require you to sign a lengthy contract or pay early termination fees if you cancel, which gives your business more flexibility to make changes. It's for these reasons and more that Payment Depot is our choice as the best credit card processor for high-volume sales.

Payment Depot
The Verdict
Payment Depot's low rates, multiple pricing tiers, and easy setup make it an excellent option for small businesses that process a high volume of credit card sales each month.
Payment Depot Editor's Score: 8.5/10
| | |
| --- | --- |
| Pricing | 8/10 |
| Contract | 9/10 |
| PCI compliance fee | 8/10 |
| Early termination fee | 9/10 |
| Quick deposit | 8.5/10 |
Why We Chose Payment Depot for High-Volume Credit Card Processing
Payment Depot is a good fit for businesses that accept a high volume of credit card transactions because it uses subscription-based pricing. With this model, you pay a relatively small monthly fee, depending on the plan you choose, then pay interchange rates plus a flat per-transaction fee. Since the interchange rate is not marked up with an additional percentage, this gives high-volume merchants just about the lowest payment processing rate available.
In short, if your business has a high monthly processing volume, you can minimize your payment processing costs with Payment Depot's small, predictable monthly costs and wholesale processing rates.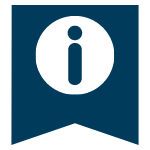 FYI: Payment Depot's pricing structure contrasts with other processors', which charge a higher flat percentage rate plus a per-transaction amount, sometimes paired with higher monthly fees.
What We Like About Payment Depot
Payment Depot has a range of plans to serve businesses of all sizes.
It provides online, in-person, and mobile credit card processing to companies in many industries, including B2B, professional services, restaurants, and retail.
If your business processes a high volume of transactions each month, the membership pricing structure can save you money.
What We Don't Like About Payment Depot
While Payment Depot posts the pricing for its membership levels online, it does not post the processing equipment costs or information about what you get with each membership level on its website.
Because of the monthly membership fee structure, this is not a good choice for businesses with a low volume of credit card sales (less than $5,000 per month), high-risk businesses, or seasonal businesses.
Ease of Use
We like Payment Depot's offer of plug-and-play terminals. Its terminals arrive programmed and ready to use, taking the onus off of you to set up all the equipment properly before it's ready to use. As soon as your equipment arrives, you can plug it in and start accepting payments – which is important for a high-volume business that always has sales coming in.
We were also impressed with the Payment Depot software interface, especially its reporting module, which is simple to understand and navigate. The report dashboard gives you a quick look at all of your sales data, with the option to drill down into any of the overviews for more granular data. You can also see details on new vs. returning customers and their average lifetime value to your business. This is all critical data for you to stay on top of as a business owner.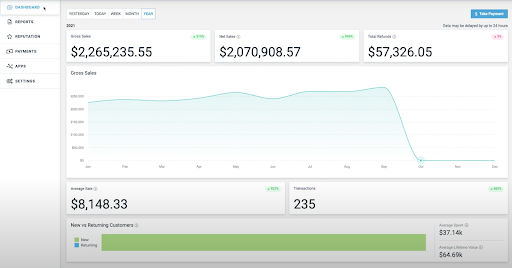 The analytics platform also allows you to accept card-not-present transactions. This function within the platform makes accepting these somewhat complicated payments much easier.
Features and Services
Payment Depot offers a variety of valuable services and features.
POS System
Payment Depot offers a choice of two third-party POS systems: Clover and Vital Select. Each has its own hardware and software. In addition to processing payments, both POS systems let you view sales, generate reports, track inventory, and manage your employees' permissions, time, and attendance. Clover's software has specific modules for retailers and restaurants, with specialized features such as the ability to generate tickets for the kitchen and to set multiple characteristics for each product, such as size and color.
Equipment
We were impressed with Payment Depot's wide selection of third-party credit card processing equipment, including Clover, Dejavoo, First Data, Poynt, SwipeSimple, and Vital Select. You will need to talk to a Payment Depot representative to get equipment pricing.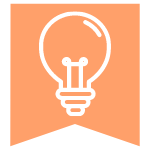 Tip: If you want to know how much your processing equipment is going to cost upfront – without speaking to anyone – consider Payment Depot's parent company, Stax by Fattmerchant. You can learn more in our Stax review.
Mobile Payments
Payment Depot uses SwipeSimple for its mobile payments rather than a proprietary mobile app. The SwipeSimple app allows you to manage a product catalog, save payment information securely, add tips and process refunds. SwipeSimple works with its own mobile card reader.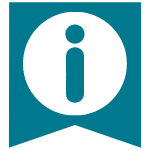 Did you know? Payment Depot makes it easy to accept credit card payments. The application is painless, the terms are monthly, and it's one of the few processors to offer membership-based pricing.
Pricing
Payment Depot uses a membership-based pricing model. This is different from most of the other credit card payment processing services we reviewed, such as what we found in our review of Clover, as the only account fee it charges is a membership fee.
For each transaction, Payment Depot charges a small fee over the wholesale rate (the interchange and assessment fees set by the credit card networks that everyone pays). We like that Payment Depot doesn't charge a separate setup fee or many of the additional account fees that are common in the industry, such as monthly fees and PCI compliance fees, as these are included in the membership fee. There's no separate payment gateway fee for online businesses either, as this is also covered by the membership fee. There is a $15 chargeback fee, however, and a $19.99 monthly fee for PCI noncompliance – but this would only apply if you don't establish your PCI compliance, which you should do for your business's security anyway.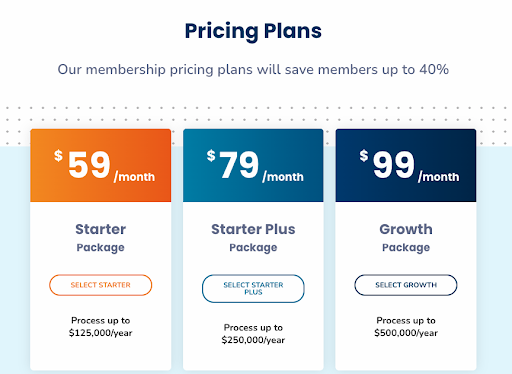 The per-transaction fee is a small, flat amount you pay for each sale you process. The exact cost depends on your membership plan, which is based on the dollar amount of credit card transactions your business processes each month. Fortunately, unlike some other processors, Payment Depot doesn't add a markup percentage to the wholesale rate.
There is no monthly minimum, but if your credit card processing volume is less than $2,500 a month, Payment Depot may refer you to Square or PayPal instead, as they'd be more cost-effective processing solutions for your business. We love that Payment Depot is upfront about this and wants to do right by all potential customers, even if that means directing you to a competitor. [Read more about credit card processing with PayPal.]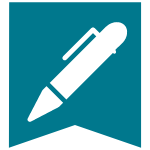 Bottom line: The more monthly credit card payments you process, the more costs you will save with Payment Depot. If your monthly volume is less than $2,500, Payment Depot may refer you to a smaller competitor that can save you more money.
Here's an overview of what it costs to accept credit cards with Payment Depot's plans. You'll notice that as the membership fee and available features increase with each tier, the per-transaction fee decreases.
Plan
Processing volume limit
Membership fee
Wholesale transaction rate
Per-transaction fee
Features/services

 

Starter
$125,000
$59
Yes; interchange rate and assessment fee
$0.15

Free equipment
ACH processing
Ability to surcharge
Dashboard and analytics
Backup processing
Breach protection

Starter Plus
$250,000
$79
Yes; interchange rate and assessment fee
$0.10

Everything in the Starter plan
Digital invoicing
Ability to accept recurring charges for memberships, subscriptions and payoffs
Text-to-pay option for your customers
API and QuickBooks integration

Growth
$500,000
$99
Yes; interchange rate and assessment fee
$0.07

Everything in the Starter Plus plan
Upgraded dashboard and analytics
Ability to import and export data
Automatic updates to credit card expirations
We really appreciated that Payment Depot also offers custom plans. You can call the company to discuss your business's specific needs with a sales representative, who will work with you to create a custom processing solution.
Terms
Payment Depot provides its credit card processing services on a month-to-month basis, and there's no cancellation fee if you choose to close your account and go with a different processor. In contrast, we found in our review of National Processing that this rival processor locks businesses into long-term contracts.
Just as impressively, if you pay the Payment Depot membership fee upfront at the annual rate but decide to move on before that 12-month period ends, you'll be refunded a prorated portion of the fee. Payment Depot also offers a 90-day trial if you pay annually, so you can get your membership fee back if you decide during the first 90 days after account approval that this isn't the right processor for your business. These options are great examples of putting the customer first, but Payment Depot doesn't list them on its website, so be sure to ask about them when you sign up.
Customer Support
An important aspect to consider when choosing the best credit card processor for your business is the quality of support you receive. The Payment Depot customer support agents we spoke with were knowledgeable about the processing rates and fees, helpfully explaining anything we didn't understand about the pricing structure. They also followed up with us multiple times, by both phone and email.
When you sign up with Payment Depot, it assigns you a dedicated account representative who serves as your primary point of contact. The company's normal business hours are Monday to Friday, 8 a.m. to 5 p.m. PST, but it offers 24/7 phone support for customers, so you can access reliable service at any time.
Limitations
Payment Depot can save you money if your processing volume is high enough, but if you have low or irregular monthly volume, the savings may not compensate for the higher membership fee. You'll need to do some math to figure out if this pricing model is cost-effective for your business. As part of your calculations, keep in mind that each plan has different processing limits.
Another potential downside is that Payment Depot doesn't work with businesses in high-risk industries. Before applying for an account, check its list of prohibited businesses to make sure it works with companies in your industry.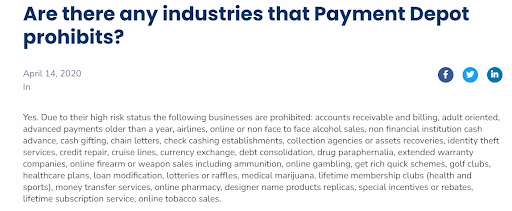 What Is Credit Card Processing?
Credit card processing is everything that goes on behind the scenes between when a customer hands you their credit card as payment and when you receive the money in your bank account. This process takes place whether the purchase is made in person, online, over the phone or by mail. To be able to accept credit cards, your business needs to be set up with one or more processing providers that you will pay on a per-transaction and sometimes monthly basis. In exchange, the credit card processors will seamlessly transfer the customer's payment to your account and provide additional features, such as digital invoicing and analytics. [Check out our small business guide to credit card processing fees for more information.]
You will also need software and, if you have any in-person sales, credit card processing hardware. Payment processing hardware comes in different forms, including POS terminals and systems and fixed or mobile credit card readers. Many credit card processors also allow you to accept other forms of payment, including digital wallets like Apple Pay and Google Pay and sometimes ACH (electronic check payments).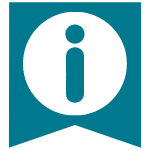 Did you know? There is a difference between a payment gateway and a payment processor. You need to understand the nuances so you can make the right choice when signing up with a credit card processor.
Methodology
We spent dozens of hours researching top credit card processors. We looked at the usability of each company's hardware and software offerings, how fair the contract terms are to the merchant, and whether the products and services are geared toward any particular type of business by industry, size, or other characteristic. We also scrutinized the rates and fees so businesses can easily compare the recommendations and determine which processor is best for their ticket size and volume.
Finally, we contacted each provider's customer service team to evaluate its response time and ease of use. To find the best solution for businesses with high sales volumes, we specifically examined the processors' rates and pricing structures for how cost-effective they would be at high processing levels.
FAQs
What customer service options does Payment Depot offer?
Payment Depot offers 24/7 live customer service over the phone as well as email and text support. It also assigns you a dedicated account representative when you sign up, so you'll have a go-to point of contact who knows your business well.
Can you use existing payment processing equipment with Payment Depot's processing services?
Most existing equipment can be reprogrammed to work with Payment Depot's services. Even better, Payment Depot will handle this transition for free, instead of requiring you to buy a new terminal or mobile reader like some companies do.
Bottom Line
We recommend Payment Depot for these customers:
Businesses with at least $5,000 in credit card sales per month
Traveling merchants who need to take mobile payments (such as at fairs, markets, and trade shows)
We do not recommend Payment Depot for these customers:
Merchants in high-risk industries (such as online sales of weapons or controlled substances)
Seasonal businesses
Businesses that process less than $5,000 per month

Payment Depot
The Verdict
Payment Depot's low rates, multiple pricing tiers, and easy setup make it an excellent option for small businesses that process a high volume of credit card sales each month.

Jennifer Dublino
business.com Contributing Writer
Jennifer Dublino is a prolific researcher, writer, and editor, specializing in topical, engaging, and informative content. She has written numerous e-books, slideshows, websites, landing pages, sales pages, email campaigns, blog posts, press releases and thought leadership articles. Topics include consumer financial services, home buying and finance, general business topics, health and wellness, neuroscience and neuromarketing, and B2B industrial products.