National Processing Review
National Processing offers low transaction rates and a rate-lock guarantee. There's no monthly minimum processing requirement, the fees are minimal and National Processing works with both new and established businesses.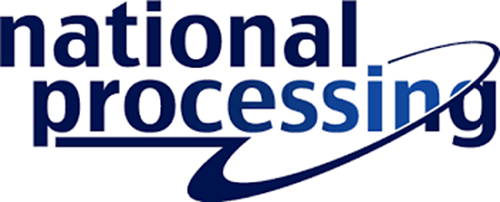 National Processing
The Verdict
National Processing is our best pick for low transaction rates, thanks to a rate-lock guarantee, low interchange and transaction rates, and no monthly contract. National Processing will meet or beat your current rates and won't hit you with extra fees.
National Processing
| | |
| --- | --- |
| Pricing | 8.0/10 |
| Contract | 10/10 |
| PCI Compliance Fee | 8.5/10 |
| Early Termination Fee | 8.0/10 |
| Quick Deposit | 6.0/10 |
| Editor's Score | 8.2/10 |
Pricing and Terms
There are a lot of rates, fees and equipment costs associated with credit card processing. National Processing's website clearly lists pricing, making it easier for small businesses to know how much they'll pay.
National Processing offers three rate plans, all of which cost $9.95 per month, plus the following fees:
Restaurant: 0.14%, plus 7 cents above interchange
Retail: 0.18%, plus 10 cents above interchange
E-commerce: 0.3%, plus 15 cents above interchange
National Processing offers plans for businesses that process high volumes of payments each month. We like that the company is transparent about its pricing. In addition to disclosing its rates and fees, National Processing has a hypothetical example on its website showing how much you would pay in fees for a $100 transaction using three different types of Visa cards.
National Processing's rate-lock guarantee is a big bonus. There's no chance your rate will increase, which is rare in the industry. National Processing also prides itself on being among the lowest-priced credit card processors, and the company will give you $500 if it can't beat your current rate.
Did you know? Not all credit card processors offer a rate lock guarantee like National Processing. With this credit card processor, you don't have to worry about any unexpected rate increases.
National Processing also helps its customers save money on point-of-sale hardware, offering Clover terminals and equipment. Clover is well-known in the POS hardware market and has a lot of resellers. It also sells other POS hardware, but you need to contact the company to get a quote. For businesses looking for an affordable way to accept payments, National Processing sells the Clover Go, which allows you to accept payments with your mobile phone and see your entire transaction history in the mobile app. With more expensive POS systems, customers can manage inventory, employees and accounting directly from the system.
Fees
National Processing charges various account fees, but they are reasonable and, with a couple of exceptions, similar to the fees other card processors charge. Here's an overview of National Processing's recurring fees:
Monthly Fee
National Processing charges a $10 monthly fee, which covers the costs of customer support and account maintenance.
PCI Compliance Fee
Rather than charge clients an annual fee, National Processing prorates the PCI compliance fee, charging $10 per month, which may make it more tolerable for some merchants.
PCI Noncompliance Fee
When you process cards, there are certain requirements you need to follow to ensure that you are protecting cardholder data. For each month you fail to provide proof of PCI compliance, your account will be charged $99.
ACH Processing Fee
For transactions involving automated clearinghouse payments, National Processing charges $15 per month plus 48 cents per transaction. Transactions over $5,000 incur a 1.5% fee.
AVS Fee
Address verification is an anti-fraud tool that verifies that the billing address matches the on-file address of the cardholder. National Processing charges 5 cents per transaction for this.
Batch Fee
You pay 10 cents when you close out the day's transactions.
Voice Authorization Fee
This anti-fraud tool is triggered when a customer's bank detects something suspicious about a transaction and wants to verify that the customer is the cardholder. If a customer needs to be identified, you will be charged $2.50.
Retrieval Fee
You pay $7 if you need National Processing to retrieve a sales draft as proof of a transaction. For example, a customer's bank might ask for this during a chargeback dispute.
Chargeback Fee
If a customer initiates a charge, National Processing will levy a $19.95 fee on your account.
Early Termination Fee
National Processing charges an early-termination fee of $595, but there are ways to get around that and other fees. According to National Processing's "company promises," it will waive the termination fee if your business is sold or closed and if National Processing can't meet or beat a competitor's rates. For the latter to be approved, you need to submit the competitor's contract in writing to National Processing. If you leave National Processing before the end of the contract term without giving the company the opportunity to match or beat your offer, you need to pay the full termination fee.
Tip: Don't let the early-termination fee deter you from working with National Processing. There are ways around this fee, and National Processing has been flexible with business hardships and matching rates with competitors.
Here are the fees you won't pay with National Processing:
No application fee
No setup fee
No gateway setup fee
No monthly minimum
No annual fee
Processing Equipment Costs
National Processing sells Clover card readers and POS systems, but the pricing for the hardware isn't listed online. The company also sells other hardware, but you'll need to speak with a sales rep to find out more.
Features
National Processing is a full-service credit card processing company that gives you a merchant account, so you must provide more information as a part of your application. According to National Processing, the approval process takes a couple of days once you've submitted the online application. You can also schedule a call with a sales representative directly from the National Processing website. You can schedule it for right away, the same day or a later date. Once you are approved, there are several features you get when working with National Processing:
In-person processing: National Processing supports in-person processing, integrating with several POS hardware options. With a Clover terminal, you can accept payments, collect customer information and easily access sales data.


Mobile processing: You can use your mobile device to accept payments. The credit card processor also sells card readers to enable you to accept mobile payments on the go.


Online processing: Whether you want to accept payments online or via an invoice, National Processing can make it happen. The online processing solution lets you accept credit cards, electronic ACH check payments and e-invoicing.


Virtual terminal: With National Processing's virtual terminal, you can accept credit card information by having customers enter their information on a website. This enables customers to purchase products and make payments online.


ACH processing: You can provide direct deposit to employees, accept rent and other business payments, and create recurring transactions with National Processing's ACH payment processing solutions. The cost starts at 48 cents per transaction and $15 per month.


Batch file processing and recurring transactions: With these features, you can submit a file and have all transactions processed at once. Internet-based terminals and web payments enable you to process payments on the go and integrate with your website.


QuickBooks integration: When you process with National Processing, you get access to invoice and billing software that integrates with QuickBooks. That gives you deeper insight into operations and helps you manage your finances.


Merchant account: There are a lot of perks that come with National Processing's merchant account. For example, you get invoicing and billing software, which lets you easily send recurring invoices and accept and make payments online. There are also tools to reduce fraud and chargebacks.
Bottom Line: National Processing can support your business whether you operate online or in-store.
Limitations
National Processing has low interchange-plus pricing, making it our best pick for low transaction rates. However, there are a few drawbacks you need to consider.
For example, although National Processing is very transparent about its rates, it doesn't list the prices for Clover hardware on its website. You will need to contact the company to obtain specific pricing for the hardware items you are interested in. Once you have the price, it is worth shopping around for the Clover device. With so many resellers, you may be able to get it cheaper on your own. It's also a good idea to check with National Processing to see if your existing hardware is compatible, which can save you money on POS hardware.
The PCI noncompliance fee is another drawback of working with National Processing. Finally, if you have to terminate your contract with National Processing before your contract is up, the fee is quite high.
For small business owners who have high volumes of transactions and don't want to pay high prices, National Processing is worthy of serious consideration. The company offers a rate-lock guarantee, there's no monthly minimum processing requirement and fees are kept at bay, making this credit card processor our best pick for low transaction rates.
Customer Support
National Processing will pair you with a dedicated account executive who can be reached Monday through Friday from 10:30 a.m. to 7:30 p.m. ET. That could prove helpful if you have any questions, particularly when you're starting out. You can also reach your account rep by email. National Processing provides tech support 24/7 and live chat. The company also has a blog that it updates regularly; there are searchable articles covering topics such as electronic payments and chargebacks.
Image Credit: radifanil / Getty Images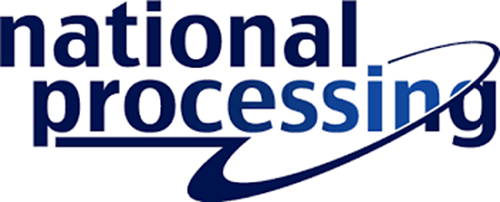 National Processing
The Verdict
National Processing is our best pick for low transaction rates, thanks to a rate-lock guarantee, low interchange and transaction rates, and no monthly contract. National Processing will meet or beat your current rates and won't hit you with extra fees.

Donna Fuscaldo
business.com Staff
Donna Fuscaldo is a senior finance writer at business.com and has more than two decades of experience writing about business borrowing, funding, and investing for publications including the Wall Street Journal, Dow Jones Newswires, Bankrate, Investopedia, Motley Fool, and Foxbusiness.com. Most recently she was a senior contributor at Forbes covering the intersection of money and technology before joining business.com. Donna has carved out a name for herself in the finance and small business markets, writing hundreds of business articles offering advice, insightful analysis, and groundbreaking coverage. Her areas of focus at business.com include business loans, accounting, and retirement benefits.