Zoho CRM Review
Affordable and beautifully designed, Zoho CRM is the best overall CRM for small businesses. This breezy software-as-a-service (SaaS) solution looks and feels like a lightweight cloud product, but it packs in a surprising number of high-end features and customization options for serious business users on a budget.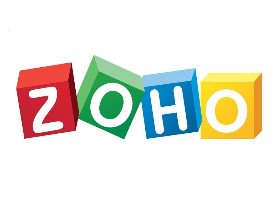 View all of our recommendations for CRM software on our best picks page.
Pricing
Zoho CRM has four subscription tiers and two payment options. For each tier, except its highest one, Ultimate, users can pay on a month-to-month basis (rather than annually), for a slightly higher per-user cost. Paying a higher monthly rate may be a viable option for small businesses that are wary about committing to an annual plan for a CRM; however, in general, it's best to make an informed decision from the start and opt for the money-saving annual payment. You can always take advantage of the Free Edition, which is completely cost- and obligation-free for up to three users, to get a sense of what this CRM can do for your company.
The Standard plan, which is the entry-level Zoho CRM subscription, starts at $14 per user, per month. The next step up is the Professional level, which costs just $23 per user, per month and includes valuable features like email integrations, unlimited records, and Google AdWords integration.
Zoho's Enterprise CRM plan is affordable, too, with a starting price of $40 per user, per month. Plus, it includes advanced features like custom modules and buttons and conversational AI, which are typically only available at higher-cost subscription levels.
The Ultimate plan is $52 per user, per month. It comes with advanced customer support, enhanced storage, data enrichment and dedicated database clusters.
Features
Zoho CRM is a feature-rich CRM with a surprisingly affordable price tag. This is just a sampling of Zoho's features:
Great features, even at the basic level. Unlike many other tiered CRM solutions out there, Zoho offers fantastic features, even at the basic level. Reports and dashboards, a document library, defined roles and profiles, scoring rules, sales forecasting tools, call center connectors, and the ability to mass email are all available to standard subscribers, plus the capacity to hold a whopping 100,000 records.


Popular integrations and extensions in the Zoho Marketplace. No other CRM makes it easier than Zoho does to integrate all of your favorite products. Through the Zoho Marketplace, users can select from hundreds of broadly used products like GoToMeeting, Twilio, DocuSign, Eventbrite as well as more industry-specific solutions like Zadarma for phone systems or CData Excel, which allows users to change information in Excel and see it reflected in Zoho CRM.


Tons of customization options. There are some customization options available to all users, but at the Enterprise level, users can do advanced custom views, change page layouts, add in custom buttons and conditional fields, and build out custom modules. At the Ultimate level, users also gain a higher level of customer support.
Zoho CRM Pros
Zoho CRM is a stellar solution that's surprisingly easy to implement, making it an ideal choice for small teams that want a product that works right out of the box. Of course, the more customizations you opt for and the more integrations you need, the longer the implementation process will be, but getting the basics up and running is easy, even if you don't have an in-house tech team. Zoho's online documentation takes new users through the setup process step by step, and while nearly all SaaS products claim to do this, Zoho really delivers when it comes to easy-to-follow guides.
The SaaS CRM provider also makes it easy to add extensions and integrations to the primary system through the Zoho Marketplace. Users can search categories like Finance, Sales, Productivity, Telephony and Collaboration to find the best extensions available, or search based on specific product names or industries. Many of the extensions are available at no cost with zero coding required for integration, but some outside third-party integrations require admins to touch the Zoho CRM API. Of course, if it's an absolute necessity, you can enlist customization assistance (for an additional fee) from the Zoho team – just inquire in advance, so you can plan your implementation accordingly.
Once the setup process is complete, Zoho CRM offers users an unbelievably easy-to-use product that requires very little training. The user interface is the ideal modern interpretation of a cloud business tool, combining easy-to-interpret menus and familiar dropdown menu layouts with a clean design and visual notifications. Across the top of the screen, users will see familiar options like Home, Feeds, Leads, Accounts, Contacts and so on. Once a user selects an item, filtered options automatically appear on the left side of the screen, making it easy to sort and view only what's needed at the time. Meanwhile, in the upper right corner of the screen, users can keep an eye on notifications, access email without navigating away from other tasks, utilize the search function and more. Zoho CRM also makes it easy for users to do things like create custom email templates and use existing templates, create dashboards that showcase real-time analytics and access the document library.
Admins will find Zoho CRM intuitive to use, too. The visual interface makes it easy to create and manage groups with different permissions, even if the admins you choose have never been administrators for a software product before. From documentation and setup to daily use, it's clear that Zoho CRM was built with real small businesses in mind.
Zoho CRM Cons
The drawbacks to adopting Zoho as your CRM may not be negatives to all users, but they are worth noting. Tiered levels of service mean users may have to opt for a more expensive subscription just to get one relevant feature. For example, while the $12 level is enticing at first glance, integration with Google AdWords only kicks in at the $20 tier.
Some clients have complained about slow connections at times. While your own experience will likely differ, this is worth keeping in mind.
In general, there aren't a lot of drawbacks to Zoho CRM as long as you adopt it for the right reasons. Zoho CRM is an alternative to high-cost, implementation-heavy products, so don't expect it to perform exactly like one. As long as Zoho's features meet your needs, it's a safe bet, but if you want a powerhouse of a system, opt for something heavier duty, like Salesforce.
Customer Support
Zoho CRM has a decent online reputation, with four-star reviews on several websites like Capterra and Software Advice. Zoho scored a D-minus with the Better Business Bureau (BBB). It's not an accredited business and scored a 1 out of 5 stars. Keep in mind that the grade from the BBB is a reflection of the entire Zoho corporation and not just Zoho CRM.
In our own customer service testing with the company, we initially found it difficult to get a clear understanding of the features included in each plan. When we reached out a second time, we had a better experience. The representative was very patient, knowledgeable, and even set up a time to speak with us further about the program.
One area where Zoho shines, however, is with its online documentation. If you're interested in working with Zoho CRM, you can find a wealth of instructions and documentation online about how to accomplish what you want using the software.
Editor's note: Looking for the right CRM for your business? Fill out the below questionnaire to have our vendor partners contact you about your needs.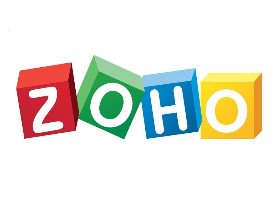 Simone Johnson is a business.com and Business News Daily writer who has covered a range of financial topics for small businesses, including on how to obtain critical startup funding and best practices for processing payroll. Simone has researched and analyzed many products designed to help small businesses properly manage their finances, including accounting software and small business loans. In addition to her financial writing for business.com and Business News Daily, Simone has written previously on personal finance topics for HerMoney Media.