Zoho CRM Review
Affordable and beautifully designed, Zoho CRM is our best pick for remote and mobile workers. Its comprehensive desktop software supports a powerful mobile app. From checking notes and tasks to adding and updating records, Zoho's CRM software makes it easy to nurture customer relationships from anywhere. The mobile app feeds data to all team members effortlessly.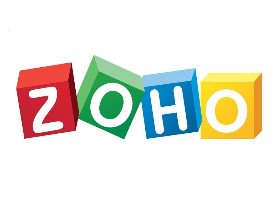 Zoho CRM
The Verdict
Zoho's combined affordability and functionality make it our favorite CRM for small businesses.
Pricing
Zoho CRM has four subscription tiers and two payment options. For each tier – except the highest one, Ultimate – users can pay monthly (rather than annually) for a slightly higher per-user cost. Some small businesses may want to consider paying monthly if they are wary of committing to an annual plan, but in general, it's best to make an informed decision from the start and opt for the money-saving annual payment. You can always take advantage of the Free Edition, which is completely cost- and obligation-free for up to three users, to get a sense of what this CRM can do for your company.
The Standard plan, the entry-level Zoho CRM subscription, starts at $14 per user, per month.
The next step up is the Professional level, which costs just $23 per user, per month and includes features such as email integrations, unlimited records and Google Ads integration.
Zoho's Enterprise CRM plan is affordable too, with a starting price of $40 per user, per month. It includes advanced features such as custom modules and buttons and conversational AI, which are typically available only at higher-cost subscription levels.
The Ultimate plan is $52 per user, per month. It comes with advanced customer support, enhanced storage, data enrichment and dedicated database clusters.
Ease of Use
Zoho CRM's initial setup is quick and easy, thanks to detailed instructions on the company's website. A large knowledgebase and an active user community can help if you run into any snags. You can also check in with Zoho's customer support via email, phone or live chat. Upper-tier plans also come with onboarding and remote screen-sharing assistance, help with configuring personalized settings and a dedicated account manager. For admins who are comfortable working under the hood, Zoho CRM offers a sandbox for testing system configurations and modifications in a secure setting before deploying them into the live CRM environment.
Despite having many advanced tools, Zoho's desktop app is remarkably easy to learn, removing a familiar challenge of CRM adoption. It uses common business and sales terminology throughout the system, making it easy for users to get up to speed quickly without learning unfamiliar or technical jargon. Features are intuitive and thoughtfully laid out, offering enough tools to manage complex customer relationship data without overwhelming users with too many features.
Zoho's mobile apps are similarly streamlined. The features are tightly integrated with Android and iOS operating systems and strike a nice balance of consistency with the desktop app and the smartphone's native features. Data syncs instantly when users make changes to customer information while online, or automatically when they reconnect to a network. Zoho's optional business card scanner app is equally foolproof, automatically importing contacts directly into the CRM's database in a couple of clicks.
Did you know? Zoho's customer support team promises response times of as little as one hour, depending on the service plan.
Zoho CRM Features
| | |
| --- | --- |
| Mobile app | Full-featured smartphone apps closely mirror the desktop experience. |
| Analytics dashboards | Make data-driven decisions from mobile and desktop dashboards. |
| Automated workflows | Save time by automating repetitive tasks. |
| Comprehensive service plans | Tiers at all price points are feature-rich. |
| Integrations | Tie into existing business apps with a third-party integration tool. |
| Customization | Customization options tailor the CRM to a company's unique needs. |
Mobile Application
Some CRM mobile apps offer only basic features, like record and note access. Zoho's smartphone apps include important tools such as analytics dashboards, team collaboration tools, map integration, voice notes and call logging to extend the CRM's functionality to remote and mobile workers. Zoho's artificial intelligence, Zia, helps sales professionals complete tasks such as updating records, adding notes and managing the sales pipeline. Zia responds to simple text-based, natural-language commands.
Data Analytics
Zoho offers an abundance of CRM metrics and analytics that take the guesswork out of strategic decisions. Custom reports enable business owners to examine data from multiple angles by curating information from marketing campaigns, quotes, leads and contacts. Users can create sales reports from scratch or use one of several templates, and then export and share them as CSV, Excel or PDF files.
Comprehensive Basic Tier
Unlike many other tiered CRM solutions, Zoho offers many popular CRM features in its entry-level plan. Reports and dashboards, a document library, defined roles and profiles, scoring rules, sales forecasting tools, call center connectors, and the ability to send mass emails are all available to Standard plan subscribers. Plus, you get the capacity to hold a whopping 100,000 records.
Integrations
No other CRM makes it easier than Zoho does to integrate all of your favorite products. Through the Zoho Marketplace, users can select from integrations with hundreds of broadly used programs – like GoToMeeting, Twilio, DocuSign and Eventbrite – as well as more industry-specific solutions, like Zadarma for phone systems or CData Excel, which allows users to change information in Excel and see it reflected in Zoho CRM.
Customization
There are some customization options available to all users. However, at the Enterprise level, you can create advanced custom views, change page layouts, add custom buttons and conditional fields, and build out custom modules. At the Ultimate level, you also gain a higher level of customer support.
Implementation and Onboarding
Zoho CRM's extensive documentation and user guides make it quick to set up your new system. There are only a few mandatory deployment steps before the CRM is ready to use:
Enter the time zone, language and basic company information.
Configure the security settings.
Set user roles and permissions.
Customize the modules, record details and page layout.
Automate workflows.
Import existing data.
Most of these steps can be completed in just a few days, but customization options may require additional tweaking as needs become more clearly defined.
Zoho CRM supports dozens of add-ons and integrations, including options for business phone systems, productivity tools and external cloud storage. The functionality is included with all paid service plans. However, some integrations require paid licenses. Fortunately, they can be set up anytime after the system is deployed, giving companies time to assess their overall needs.
FYI:Zoho offers fee-based classroom, online and onsite training for sales reps and administrators.
Customer Support
In our customer service testing with the company, we initially found it difficult to get a clear understanding of the features included in each plan. When we reached out a second time, we had a better experience. The representative was very patient and knowledgeable and even set up a time to discuss the program further.
One area where Zoho shines is online documentation. If you're interested in working with Zoho CRM, you can find a wealth of instructions and documentation online.
However, keep in mind that the grade from the BBB reflects the entire Zoho corporation and not just Zoho CRM.
FYI: Upper-level service plans support 25 languages and multiple global currencies for businesses with international workers and customers.
Limitations
One potential drawback of Zoho is that its tiered service levels mean users may have to opt for a more expensive subscription to get one relevant feature. For example, while the $12 level is enticing at first glance, integration with Google Ads kicks in at the $20 tier.
In addition, some clients have complained about slow connections at times. While your experience may differ, this is worth keeping in mind.
Zoho CRM is an alternative to high-cost, implementation-heavy products, so don't expect it to perform exactly like one. As long as Zoho's features meet your needs, it's a safe bet, but if you want a powerhouse system, opt for a heavier-duty product such as Salesforce.
Summarysame U
We recommend Zoho CRM for:
Companies with a lot of mobile and remote workers
Businesses that need best-in-class analytics for reliable decision-making
Teams that require a CRM that integrates with existing business applications
Organizations that want a solution without a steep learning curve
We don't recommend Zoho CRM for:
Teams that need a feature-heavy CRM to manage extremely complex customer relationships and interactions
Companies that want a free service plan that supports many users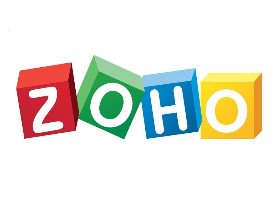 Zoho CRM
The Verdict
Zoho's combined affordability and functionality make it our favorite CRM for small businesses.

Lisa McGreevy
business.com Contributing Writer
Lisa McGreevy is a seasoned writer with years of experience covering small business technology. She specializes in customer management and content management software, as well as fundamental business needs like cloud-based phone systems. As a Certified Scrum Master, Lisa also writes about the benefits and challenges of an agile workplace.