When you start a new business, you may consider hiring an outside marketing agency to create and execute a marketing plan, so you can concentrate on running the company. While brand-building marketing agencies can be excellent partners, an in-house marketing team brings immediate and long-term benefits – if you can afford one. 
Marketing is crucial to business success, so take care when building an effective in-house marketing team. We'll explore four tips for making smart decisions about who you hire and how best to use their talents. 
Editor's note: Looking for the right online marketing solution for your business? Fill out the below questionnaire to have our vendor partners contact you about your needs.
Tips for building a strong in-house marketing team
Just like building a sales team and amassing a strong accounting and finance team, creating a high-performing marketing team can help steer your business toward growth and success. Consider the following four tips when building your in-house marketing team. 
1. Balance your marketing team's workload with agency responsibilities.
Once in place, an in-house team is well-equipped to present your business's best elements to customers and stakeholders. No one knows the company quite like they do. 
However, you can't immediately transfer all the work to your new team. If you're using outside agencies in conjunction with your in-house team, consider everyone's workload. 
The problem is that some business owners create an in-house team and immediately fire all their agencies. But then the new team can't handle the workload right away, and the marketing quality suffers. 
When merging an in-house team with agencies, ask the following questions: 
Where is your team going to thrive?
What can an outside agency do to make their jobs easier?
What skills or tasks do you need to outsource at this point? 
Best practices for managing an in-house marketing team's workload include: 
Assign responsibilities. Decide what the agency will handle and what your team will handle.
Figure out how decisions will be made. For example, you may decide that the agency is in charge of specific areas; maybe they'll need approvals only from the executive team but will communicate with the marketing team. Or you could have the agency report to the marketing team, with your in-house marketing lead making the final approvals.
Have a point of contact. Designate a marketing team member to interface with the agency, getting up to speed on previous campaigns, results and planned campaigns. If your eventual plan is to transition to your in-house team alone, they'll need to know what additional responsibilities they'll have after the agency is phased out.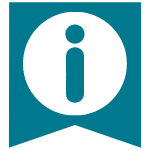 Did you know? In-house marketing duties typically include social media content and other content creation, social media marketing, media buying, and design.
2. Hire the right people for your in-house marketing team.
Hiring the right people for your in-house marketing team is critical. They should have marketing skills and experience, but what else do you need to look for?
An understanding of revenue growth. During the hiring process, ask potential marketing team members if they're revenue-driven. If they say they are, ask them to give you an example. Your potential hire should be able to explain to you how revenue growth works and how to track growth over time. 
An understanding of target markets. Ask potential hires if they understand how to target personalized markets. Being able to pinpoint your brand's target market – the specific group of people your business caters to – is crucial. When they understand your target market, they can create content and messages that speak specifically to your customers. 
Experience in various markets and channels. Potential hires should also have experience working in various markets and platforms. Ask them if they have experience with monitoring social media ads, email marketing and SEO.
Experience with marketing specialties. Your marketing team should include members with specialties, including people who understand how to research and implement SEO keywords. However, your team as a whole should understand how each marketing piece fits into the bigger picture. For example, social media marketers should understand how SEO improves ranking, views and revenue. And digital marketing experts should be familiar with traditional marketing strategies.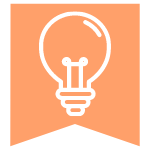 Tip: It's wise to keep your in-house marketing team exclusive. Don't let them move around to other facets of your business. Their focus should be on measuring and improving your marketing ROI.
3. Ensure adequate training time for your in-house marketing team.
Training an in-house marketing team is challenging and can take months or longer. It's crucial to devote the necessary time and money to train your team properly.
When training your team, provide a complete rundown of your expectations, every aspect of the business, and your current and desired key performance indicators. Your new team should leave training with a comprehensive understanding of the job at hand. 
Consider enrolling your new hires in free marketing courses or marketing certification programs to help them improve their skills or learn new tricks to add to their already varied skill set. 
4. Create specialized groups in your in-house marketing team.
Depending on your in-house marketing team's size, consider breaking it down into smaller groups. When you place your in-house marketers into small groups, they tend to work better because they're focused on one marketing aspect instead of the big picture. 
Here are some possible group specializations: 
Content marketing. A content marketing team will create blog content and handle website design and content. They should know about SEO keywords, the target audience and how much content to deliver consistently.
Social media marketing. Your social media marketing team will post and share content, engage with your audience, create social media marketing campaigns, and work on building a bigger following.
Traditional marketing. Your traditional marketing team can deal with physical ads and offline marketing.
You can always swap team members between groups to enhance productivity. However, this method is an excellent choice for those who want complete control over their marketing strategy.
Tip: Consider conducting a thorough marketing analysis to better understand your customers, strategies and how to spend your marketing budget.
Benefits of using an in-house marketing team
Is having an in-house marketing team the right decision for your business? Consider the following benefits: 
An in-house marketing team brings transparency and control. With an in-house team, you'll know the thought process that goes into every recommendation and decision. You'll never have to worry that a decision is based on what is most profitable for an agency instead of what yields the best results for your business. Your in-house team is dedicated to your brand without any conflicts of interest.
An in-house marketing team lowers costs. While you may be hesitant to invest in new salaries and employee benefits, an in-house team can save you money in the long run. In fact, of surveyed companies that switched to an in-house team, 38% say that cost saving was a key benefit, according to Banner Flow. Consider that agencies must pay employees and seek a profit. Today's technology can handle many of an agency's duties. For example, you can purchase marketing software to help your team analyze data and campaign results affordably without relying on an agency. 
An in-house marketing team allows for more creativity. When you work with an agency, you'll spend significant time explaining your brand, desires and culture. An in-house team already has the inside track on this information and can spend more time developing creative marketing ideas.
An in-house marketing team offers more agility. Sometimes the market changes; being able to adjust quickly makes all the difference. In-house teams can pivot quickly since there's no need to wait for a scheduled meeting or compete for attention with the agency's other clients. Additionally, in-house teams have instant access to company data and can spot and react to problems and opportunities immediately.
An in-house team provides quick, responsive control
There's no doubt that building an in-house team comes with its own set of challenges. On the other hand, it's an excellent choice for business owners who want quick, responsive control over their marketing plan.
These tips are designed to help you figure out how to start building your team today. It will take time to work out the kinks, but when everything flows smoothly, you'll see why brands are switching from fully outsourced marketing with ad agencies and not looking back.
Syed Balkhi contributed to the reporting and writing in this article.