In terms of reaching customers, email marketing falls somewhere between the vast, impersonal reach of a billboard and the highly personal feel of a handwritten note. Since the first marketing email was sent in 1978, email marketing has grown into a flourishing industry that sends millions of messages daily. We'll explore specific guidelines, email etiquette and email marketing best practices to help small businesses add an email marketing strategy to their overall business marketing plan. 
What is email marketing?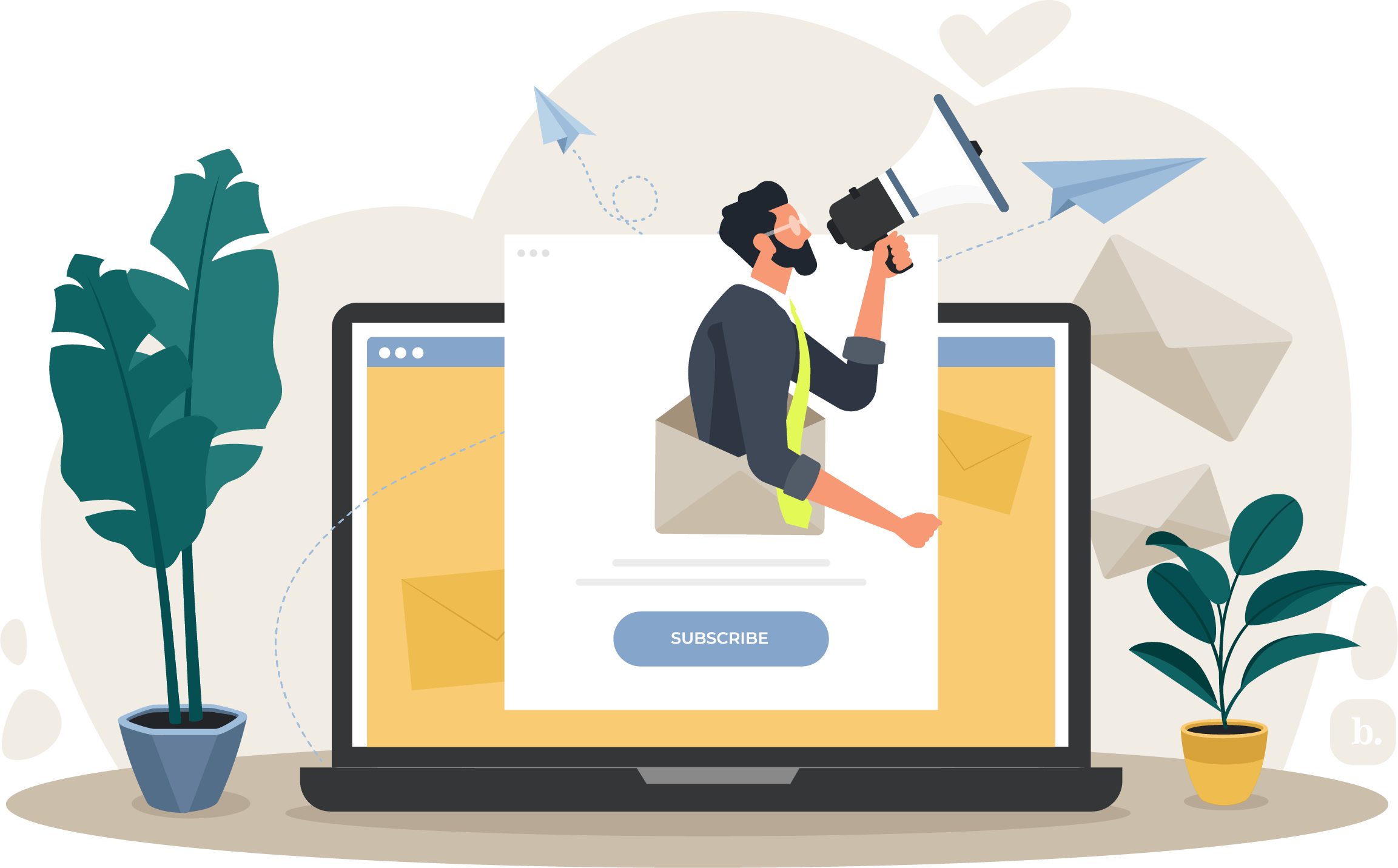 Email marketing is part of a business's digital marketing strategy; businesses send marketing messages to specific lists of customers and subscribers. Effective email marketing can convert prospects into customers and turn one-time buyers into loyal brand advocates. 
Email marketing is one of the most effective digital marketing tactics. According to Litmus data, email marketing offers the highest digital marketing ROI of all channels, returning $36 for every $1 spent.  
What is an email marketing campaign?
An email marketing campaign is a coordinated set of emails sent over a set period with one specific purpose, called a call to action (CTA). Examples of typical email marketing CTAs include downloading a white paper, signing up for a webinar and making a purchase.
An email marketing campaign should have a well-written and attention-grabbing subject line, focused content, and a specific CTA that helps you achieve your campaign's goal.
Many businesses use email marketing services to create and distribute campaigns. Email marketing services streamline the email campaign process and help businesses analyze their results. 
Email personalization gives your messages an edge. Include personalization in the subject line by mentioning the subscriber's name, location or other relevant information.
How much does email marketing cost?
Email marketing prices vary depending on the provider, features and your business's unique needs. Other cost influencers include: 
Subscriber base size
Templates needed
Number of messages you want to send monthly
Automation needs
Analytics features 
For example, if you had 500 contacts and wanted to send unlimited emails each month with features like a template suite, marketing automation and analytics, you could expect to pay around $30 monthly.
What are the pros of email marketing?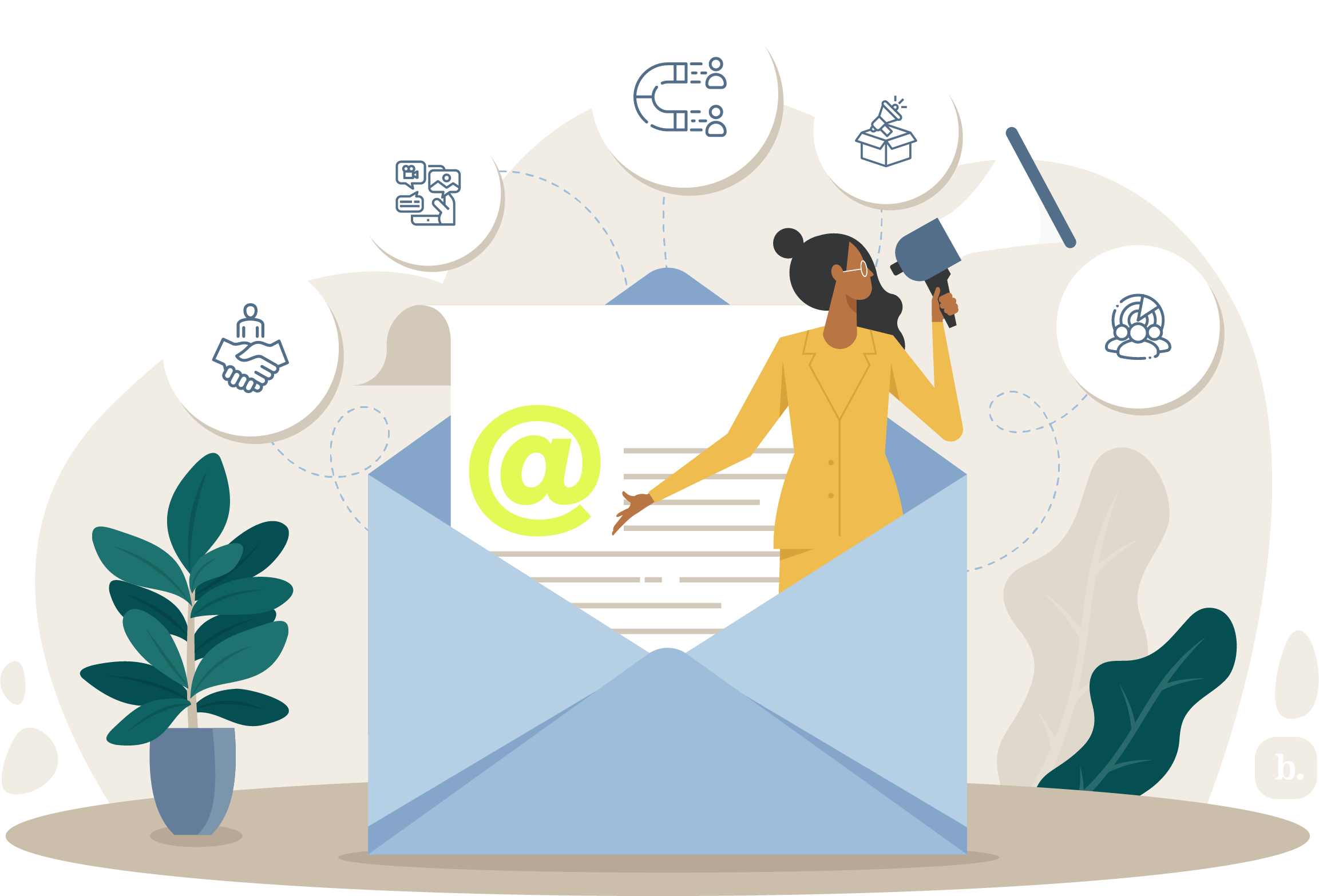 Specific email marketing benefits include the following: 
Email marketing builds customer relationships. Email marketing's customizability makes it easy to build personal relationships with customers. Using data on customer behavior, likes and dislikes, and demographics, you can target each campaign to appeal directly to specific groups and engage email subscribers efficiently.
Email marketing boosts brand awareness. Email marketing increases brand awareness by keeping your business at the top of customers' minds. You can also gain new business by sending follow-up campaigns after a new customer visits your website or makes a purchase.
Email marketing promotes your content. Email is an excellent avenue for sharing news, updates and fresh content about your company. Include relevant business news, exclusive coupons or deals, or links to videos or blog posts in your emails.
Email marketing generates leads. When customers agree to receive regular email updates in exchange for something they find valuable, like a discount code or voucher, you gain additional subscribers. Email campaigns offering value can help you generate more sales leads and successful lead conversions.
Email can market your products. Include products in emails to keep customers updated on new items, sales and bundles. Sending regular emails with product information is an excellent way to remind customers of what you have to offer.
Email marketing can save your business money. Unlike other digital marketing channels, such as social media marketing, email is relatively affordable, especially when you find a plan that works for your business's budget.
Email marketing reaches a large audience. Nearly everyone with an online presence has an email address, meaning you have billions of chances to get your business in front of people. 
What are the cons of email marketing?
Before starting a campaign or searching for a provider, understand these potential email marketing drawbacks:
Marketing emails may get marked as spam. Because email marketing is so popular, many customers experience "email fatigue," leading them to mark many marketing emails as spam. This can relegate your emails to the spam folder, where they are never seen or opened.
Marketing emails may not reach the right audience. Your emails will likely end up deleted or in the spam folder when they reach uninterested recipients. It's crucial to target your campaigns so they reach people likely to open your messages and read what you have to say.
Email marketing has limited creativity options. While email is highly customizable, there are many conventions, compliance rules and template limits you should adhere to for the best chance of having a successful campaign.
How important is email marketing compliance?
It's crucial to comply with data privacy laws for email marketing and other regulations that guide and govern its usage. U.S. businesses should primarily be concerned about the CAN-SPAM Act, which dictates several conditions email marketers must follow to avoid a hefty fine. 
To ensure your business complies with email marketing laws, consider the following six best practices:
Ensure recipients want your email marketing messages. Ensure you have consent to email people on your list. The CAN-SPAM Act's primary goal is preventing spammers from contacting people without their permission, so this is the most important thing you can do to ensure your compliance. The two permission types are express and implicit. Implicit permission is when you have an existing business relationship with someone, such as an existing customer, donor or active website member. If you don't have implicit permission, you'll need express permission. Opt-in email marketing is when someone actively grants permission for you to send them emails by entering their email address into a form.
Be upfront with marketing emails' header information. Your header information is anything extra sent with your email campaign, including the "from" name, subject line and reply-to address. Email marketing laws state that you must not include inaccurate or misleading information in these fields to trick people into opening your emails.
Be transparent about your email's purpose. The CAN-SPAM Act states you must disclose your marketing emails as advertisements to avoid misleading customers, though there is some leeway here. You don't have to explicitly state, "This email is an advertisement," every time; just make it clear that the email is a promotional message from a business, not a personal email from a friend.
Include a valid mailing address in your email marketing. Include a valid postal address for your company in all of your emails. This can be a current street address, a P.O. box or an address with a registered commercial mail-receiving company. 
Make it easy to opt-out of your email marketing messages. All marketing emails should include a clear and conspicuous option to opt out of receiving future emails from you.
Honor email marketing opt-out requests promptly. The CAN-SPAM Act stipulates that you must honor all opt-out requests within 10 business days. You can't charge a fee for opting out, require the recipient to provide any identifying information beyond their email address, or require multiple steps beyond a reply email or visiting a webpage to opt out.
What are some tips for creating an email marketing strategy?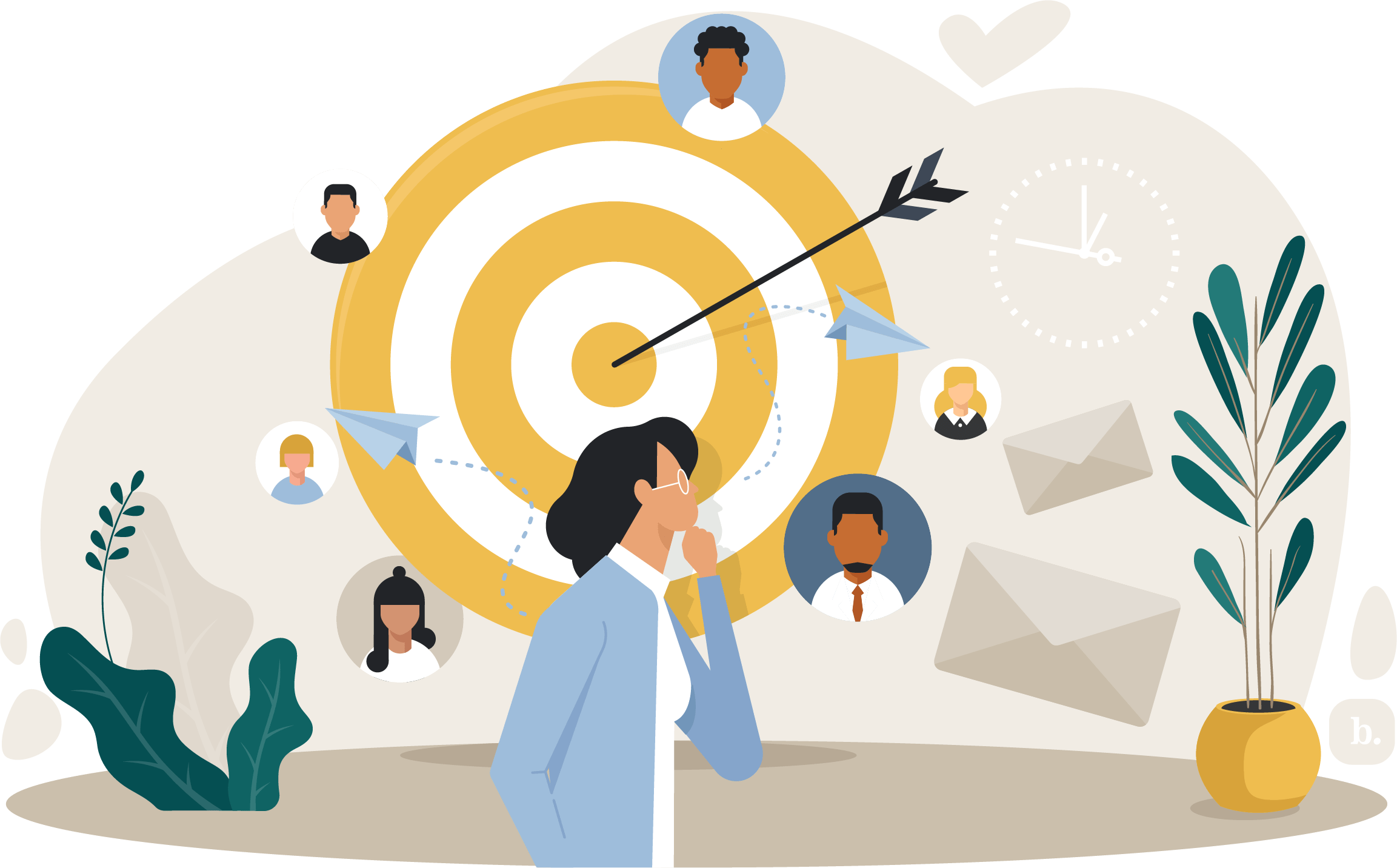 Before you create your email marketing campaign, you must have a detailed strategy to guide the creation process and give you a clear goal. Follow these tips to improve your email marketing campaign and ensure a successful email marketing strategy: 
Define your email marketing campaign's audience. Effective emails must be relevant to the recipient. For example, a 20-year-old fashion student probably isn't interested in an email about construction equipment. Start by building customer personas to pinpoint your target audience and understand what they want from you. You can also collect survey data from current customers and prospects to learn about their needs, desires and pain points.
Establish your email marketing campaign's goals. Every campaign should have a goal. Don't send campaigns for the sake of sending them; this can come off as annoying and unnecessary to customers. For example, do you want to use email marketing to grow your business, gain new customers, explain a new product or service, or increase brand awareness? Your specific campaign goal will inform your marketing content.
Make it easy for people to sign up for your marketing emails. One of the hardest parts of email marketing is building an email list with genuine, interested customers. It's crucial to make signing up for your emails as easy as possible. Include a pop-up box when people enter your website, have links to sign up in your social media posts, and make sign-up forms easy to find. If this isn't your area of expertise, consider hiring a digital marketing manager or email marketing manager to handle it. 
Decide on an email marketing campaign type early. There are many campaign types with various purposes. You may want to send an email newsletter, announcement or blog post update. Some email marketing campaigns are expressly about reducing shopping cart abandonment, while an email re-engagement strategy aims to prompt inactive subscribers to get back on board. Consider your goal and audience research when crafting your email marketing campaign type.
Schedule your marketing emails. One of the best ways to build a loyal following is to have a steady email schedule so customers know what to expect and when. Most email marketing services offer built-in scheduling services to help make this step easy.
Consistently reevaluate your email marketing campaigns. A/B test different messages, offers and CTAs to see what's resonating with your customers. Update your digital marketing strategy as your customers' preferences change.
How do you create an email marketing campaign?
Creating an email marketing campaign is straightforward, especially when you have a goal and have chosen an email marketing service. Follow these steps to create your email marketing campaign:
1. Set a goal for your email marketing campaign.
The first thing you should do when starting an email campaign is to decide what you want the campaign to accomplish for your business. A clear goal will guide you through the process and help you make crucial decisions. Some typical campaign goals include the following:
Driving website traffic
Increasing sales online or in-person 
Promoting products or services
Welcoming new members
Sending news
Requesting donations
Requesting user-generated content to highlight online
Requesting positive customer reviews from satisfied customers
2. Choose an email marketing service.
To choose a service, consider your business needs and goals, and find the service that best fits those requirements. We'll share more about email marketing service options below.
3. Build an email marketing list.
Building an email marketing list is time-consuming but critical. Your email list is the most vital part of your email marketing campaign because it represents your target audience. While buying an email list may be tempting, you're much better off growing your list organically. An organic list ensures you're reaching people who want to receive your messages and who will engage with your content. 
Some places to source email addresses for your list include:
Existing email lists
Contacts within existing email accounts
Customer relationship management (CRM) software
Contact management systems
E-commerce systems
Requests for new emails via social media or your website
4. Segment your email marketing list.
Once you have your email list, it's essential to segment it. Market segmentation allows you to send targeted emails to your audience based on their interests or demographic information. The more relevant an email is to someone, the more likely they are to open and engage with it. 
Here are some examples of ways to segment your audience:
Geography
Demographics
Past purchases
Buyer behavior
Expressed interests
Email engagement
5. Create an email marketing campaign and build your email message.
Creating an email campaign is straightforward if you use an email marketing platform, though the exact steps will vary based on the provider. Most services offer email marketing templates and guide you on where to place elements like headers and CTAs.
6. Use autoresponders in your email marketing campaign.
Most email marketing software includes autoresponders to create automated email sequences. With autoresponders, you can send emails automatically after a specific action, such as a customer submitting their email address; you can also send timed automated messages. Autoresponders generate leads, build trust, provide purchase or shipping confirmation emails, send transactional emails, and convey useful information to customers.
Autoresponders can save you much time and effort by automatically sending triggered emails, like an email newsletter, a welcome email or automated customer service messages. 
7. Enable tracking and analytics for your email marketing campaigns.
The best way to understand your email campaigns is to track email analytics. Analytics can tell you where you need to improve, how many customers are engaging with your emails and more. There are hundreds of ways to customize your analytics to give you exactly the numbers you need. 
Key email metrics to track include:
Unique email open rate: Your unique email open rate is the number of distinct recipients who have opened your emails.
Click-through rate: The click-through rate (CTR) tracks how many recipients click one or more links within your email.
Bounce rate: The bounce rate is how often email servers reject your emails. Reducing your email bounce rate is desirable because a high bounce rate indicates your email list has many unproductive addresses.
Unsubscribe rate: This is how many people have requested to opt out of receiving your emails. An unsubscribe rate of over 1% means you should reevaluate your content and make it more relevant to your audience.
Google Analytics can help you track email open rates and how subscribers interacted with your emails, including if they went on to make a purchase.
How do you choose an email marketing service?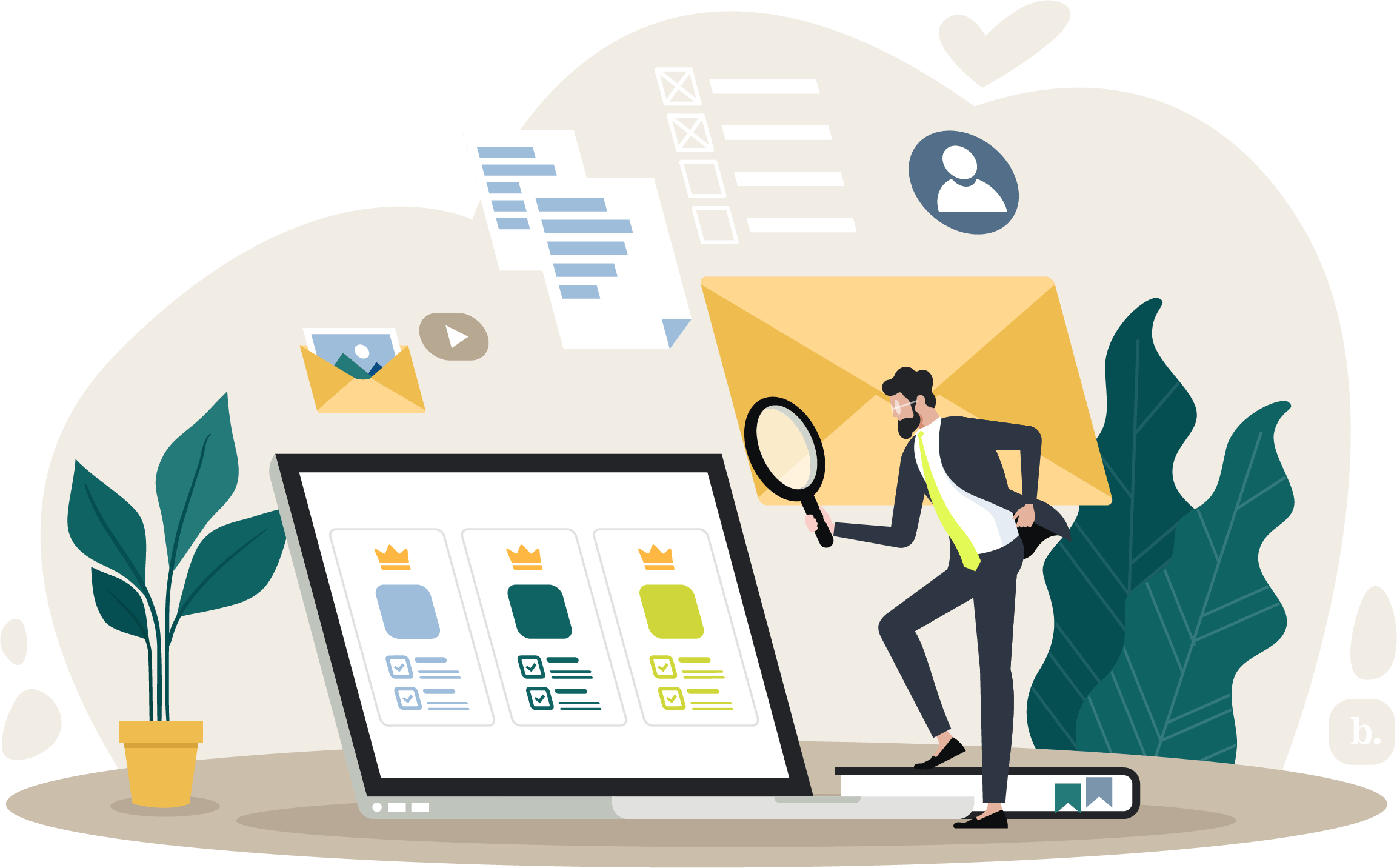 With so many options available, knowing which email marketing service is right for your business can be challenging. Here are some tips to help you choose an email marketing platform:
Consider your business's needs. Start by examining your business. What do you need an email service provider to do for you? Do you need a start-to-finish, full-featured service? Or do you just want help segmenting your contact list? Knowing your needs can help you narrow your options.
Have a goal in mind. Set a goal for each campaign or an overall email marketing goal. Then, consider this goal along with your business's needs to determine which platforms can meet those needs and help you accomplish your goals.
Know what features you want. Make a list of features you want in an email marketing platform in order of priority: the features that are absolutely necessary, the features you would like and the features you don't need.
Have an idea of your sending numbers and list volume. Because most email marketing services offer monthly or annual plans based on how many emails you send and how many subscribers you have, you should have at least a solid estimate of these numbers to determine your costs.
Find out if you'll need the option to scale. If you know your business will grow soon, choose a provider that can grow with you. Many platforms offer multiple pricing plans that can evolve as your business does.
What are the best email marketing services?
The best email marketing services can help you send personalized, custom campaigns to leads and customers and analyze your data to fine-tune your efforts. Some of our favorite services include the following:
Jennifer Dublino contributed to the reporting and writing in this article.