Salesforce Marketing Cloud Email Marketing Review
Salesforce Marketing Cloud is a comprehensive cloud-based marketing suite that helps businesses create data-driven campaigns and develop strong customer relationships. Email Studio, the email marketing solution that's built into Marketing Cloud, allows you to create smarter emails, whether you're sending a basic newsletter or developing tailored one-to-one messages. Our research found that, thanks to Salesforce's stellar reputation in the sales and marketing software space and the robust feature set of Marketing Cloud, it's easy to create and send effective business email campaigns with this solution. For these reasons and more, we chose Salesforce Marketing Cloud as our pick for the best email marketing software for large businesses.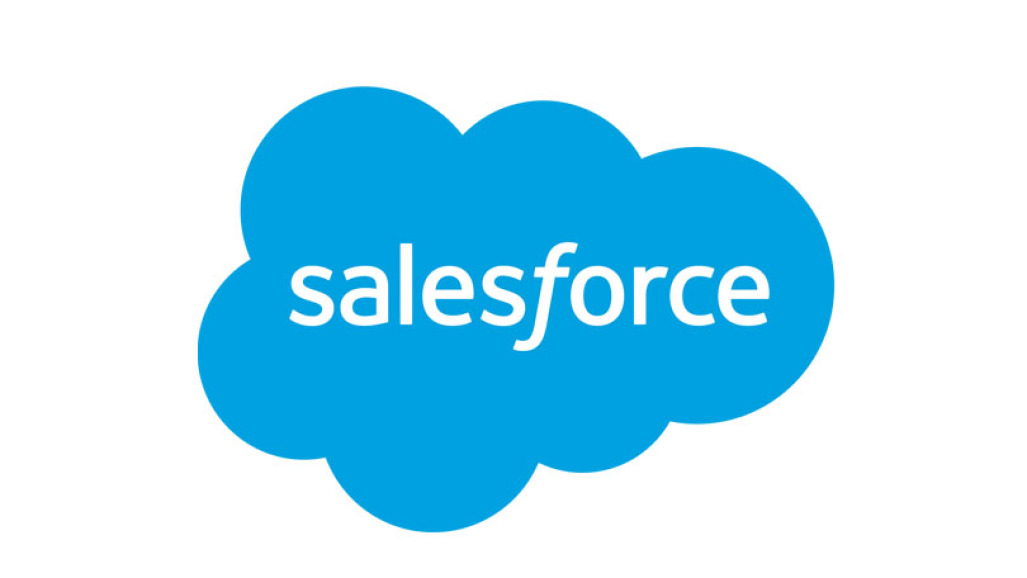 Salesforce Marketing Cloud Email Marketing
The Verdict
Salesforce Marketing Cloud is perfect for large businesses and sales teams that want to invest in their email marketing strategy. The system is built on Salesforce's renowned CRM platform, so users can take advantage of advanced personalization and automa
Salesforce Marketing Cloud Editor's Score: 9/10
| | |
| --- | --- |
| Pricing/value | 8.6/10 |
| Features | 9.2/10 |
| Customizations, add-ons and integrations | 9.2/10 |
| Ease of use | 9/10 |
| Customer support | 9.2/10 |
Why Salesforce Marketing Cloud Is Best for Large Businesses
We chose Salesforce Marketing Cloud as our best pick for large businesses because of its rich feature set, intuitive user interface, guided training and helpful tips, software integrations and more. The price might be too high for smaller businesses, but larger companies will likely find the software a worthy investment.
What We Like About Salesforce Marketing Cloud
The marketing suite is easy to navigate and has a user-friendly interface.
The company offers free online training and helpful tips for users.
The cloud-based software integrates seamlessly with other data to streamline workflow.
What We Don't Like About Salesforce Marketing Cloud
Salesforce Marketing Cloud is pricier than other options.
The Email Studio feature has some limitations.
Ease of Use
UI and Navigability
Salesforce Marketing Cloud has a user-friendly interface that we found easy to navigate. The dashboard makes it simple to switch between the software's features and create email campaigns. Users who are new to Salesforce may experience a learning curve while getting acquainted with the system, but there are plenty of internal resources to help you figure out its different settings and features.
Some users say they wish Salesforce's template-based emails were more customizable. However, we think that for the average business that wants a clean, well-designed email campaign, there are plenty of options for a variety of email templates. We also like that you can load a custom UI into Salesforce to implement your own applications' file structures according to your preferences and business needs – something not all email marketing services offer.
Feature Accessibility
Salesforce's feature-rich Marketing Cloud is built upon its core customer relationship management (CRM) functionalities. You can use this software to develop personalized campaigns for email, mobile, social media, digital advertising and data management. Within each of these marketing channels, there are numerous options for automation, segmentation and one-to-one journey building.
Within Email Studio, you'll find a variety of features that allow you to customize your email marketing workflow. We love that Salesforce makes it easy to scale your campaigns according to your audience size. The platform's email customization features deliver unique and engaging feature options for your campaigns, all of which are easily accessible through Salesforce's user interface.
Guided Training and Helpful Tips
Because of the robust, enterprise-level features, Salesforce systems can be intimidating for new users. Fortunately, the company offers a free online learning platform called Trailhead. This resource is chock-full of online courses and certifications designed to help you learn and navigate the Salesforce ecosystem.
We tried out some of Trailhead's Marketing Cloud courses during our research and found them very easy to follow and helpful for learning how to use the program. Each course or module is broken up into 10- to 40-minute-long units of reading material, videos, quizzes and practices to test your knowledge. Upon completion of each module, users receive "points" that contribute to their overall Salesforce skill set. We didn't see this level of training in all of the email marketing services we analyzed.
In addition to Trailhead, Salesforce offers 24/7 customer service, with experts available via live chat and phone. There is also a Trailhead community for customers to discuss their experiences and share their expertise.
Software Integrations
Marketing Cloud seamlessly integrates your sales, marketing and customer service data into Salesforce's CRM platform. You can learn more about the CRM software in our full review of Salesforce CRM. The software's native integrations let you connect your Salesforce dashboard with industry-leading accounting software, e-commerce tools, analytics platforms and cloud-based storage solutions, though you may require assistance from a professional developer to execute a full integration of these systems. For larger businesses with a dedicated development team, Salesforce has an open API that allows you to create your own integrations with software that's not supported by Salesforce's native integrations.
Features
Salesforce Marketing Cloud offers an array of features that any business would find helpful in its marketing efforts.
Tracking
A good email marketing solution allows you to track and analyze your data to make better decisions about future campaigns. Email Studio lets you track all the standard metrics, such as email opens, clicks, undeliverable messages, new subscribers and unsubscribes. From there, you can create customized reports based on this data for your internal teams.
FYI: Because Salesforce is a charter member of Facebook's Strategic Partner Program and Twitter's Ads API program, you can use your data to simultaneously enhance your email and social media strategies.
A/B Testing
Like many of its competitors, Salesforce allows users to run A/B test campaigns within Email Studio. By changing one element of your campaign, you can send each version to a different test audience to determine which version receives the highest open and click-through rate. From there, you can send the winning campaign to the rest of your contact list.
AI Einstein
The AI Einstein feature is unique to Salesforce and could be a game changer for companies that use this platform. This artificial-intelligence-powered tool helps users turn their data into insights so they can find and prioritize sales leads. By leveraging AI Einstein, Marketing Cloud users can fully optimize all the tools offered within Email Studio.
Email Designer
The ability to create compelling, engaging content is essential in any marketing campaign. With Email Studio, users can design emails with content blocks, including text, HTML, images, buttons and other dynamic content. Salesforce's email designer is comparable to other top-rated email marketing tools.
Pricing
Marketing Cloud is an enterprise-level product, and our analysis found that it's also priced for enterprise-level businesses. The Basic tier – which offers email marketing, content creation and integrations – starts at $400 a month, which may be cost-prohibitive for smaller businesses with limited budgets.
If you're undeterred by the price of Salesforce Marketing Cloud, there are three additional higher pricing tiers you can choose from, each with additional useful marketing features. The Pro plan, which jumps to $1,250 per month, adds automation features to the Basic offerings. The Corporate level (starting at $3,750 per month) adds Journey Builder, mobile messaging and AI Einstein. The Enterprise plan includes every available feature and allows users to manage multiple businesses from within the same platform. Businesses that are interested in the Enterprise plan must request a custom quote from a sales representative.
FYI: Salesforce allows Marketing Cloud users to select specific products and add-ons at each level.
Salesforce does not offer a free trial of Marketing Cloud, but there is a free trial of the company's CRM software, which has a much more affordable starting price of $25 per month. Within this free trial, you receive preconfigured processes and dashboards, a guide to email marketing and online training. From there, you can decide if you'd like to also invest in Marketing Cloud to enhance the capabilities of your CRM.
Implementation and Onboarding
It can take time to implement and learn Salesforce, especially with the more complex plans. Fortunately, Trailhead makes this process easier for users who are good at self-guided learning. If your team requires a little extra hand-holding, you can sign up for Salesforce's Jump Start program for an additional $5,000. Jump Start gives you access to eight six-hour meetings so you can complete your setup within two weeks. While this is pricey, we like that the option is available for those who want more support during the implementation and onboarding process.
Customer Support
Salesforce's customer service team is available 24/7 to help with any questions you may have about Marketing Cloud. To help us gauge the level of service we might receive as a Salesforce customer, we contacted the company through its live chat and phone number and found the support reps to be exceptionally responsive and helpful.
During our interactions, we asked questions about how to build an audience in Email Studio, as well as inquired about an error we experienced when using the tool, and the representative quickly provided resolutions and additional resources to support us.
There is also abundant support within Trailhead. We explored the Email Studio community and found helpful insights from other Salesforce users about building campaigns and using the system in general.
Limitations
The most obvious limitation of Salesforce, especially for smaller businesses, is the high price. Though Marketing Cloud is a robust, integrated marketing solution with tons of customizable features, you can get a similar experience at a much lower price from competitors such as Freshworks CRM. You can learn more in our Freshworks email software review. Small businesses that are looking only for email marketing may be better served by a dedicated email marketing solution. You can get more details on some of those options in our full review of Benchmark. However, it's hard to beat Salesforce as an overall marketing solution if your company has the budget and resources to invest in it.
We also found that Email Studio has limited mobile capabilities. When we used the platform on a mobile device, our experience was not as smooth as it was on the desktop version. However, a large company like Salesforce is likely to build out its mobile capabilities in the future.
What Is Email Marketing?
Email marketing is a highly effective direct marketing strategy that allows businesses to send targeted emails, communicate directly with customers and improve brand engagement. The top email marketing platforms allow you to create visually engaging emails, build and segment robust contact lists, and track subscriber behavior to see which campaigns are the most effective.
Methodology
To identify the best email marketing services, we compiled a list of popular platforms based on online research. We carefully examined each service's online reputation and narrowed down our list to some finalists. We spent several weeks researching each email marketing service by investigating its offerings, watching tutorials and how-to videos, testing the software (when possible) and reading user reviews. We also evaluated each service's pricing structure and customer support. When selecting the best email marketing service for large businesses, we evaluated services based on the features that would be most important to bigger businesses with hefty budgets to invest in email marketing.
Salesforce FAQs
What does Salesforce Marketing Cloud do?
Salesforce Marketing Cloud helps businesses create multichannel marketing campaigns through audience building and email list segmentation. It integrates seamlessly with CRM systems to help businesses personalize advertising and improve social media engagement.
What is the difference between Salesforce Sales Cloud and Salesforce Marketing Cloud?
Salesforce Sales Cloud is classified under CRM, while Salesforce Marketing Cloud is considered marketing automation. Sales Cloud stores all customer data in one area, while Marketing Cloud uses that information to improve marketing campaigns.
How much does Salesforce Marketing Cloud cost?
The Cloud suite starts at $400 per month and is billed annually. The Pro plan is $1,250 per month, while the Corporate plan starts at $3,750 per month. (The Enterprise plan requires a custom quote.)
Bottom Line
We recommend Salesforce Marketing Cloud for ...
Medium- to enterprise-size businesses.
Companies with large sales teams.
Businesses that use other Salesforce services.
We don't recommend Salesforce Marketing Cloud for ...
Small businesses with limited budgets.
Companies with a large mobile presence.
Companies that are new to email marketing.
Image Credit: Getty Images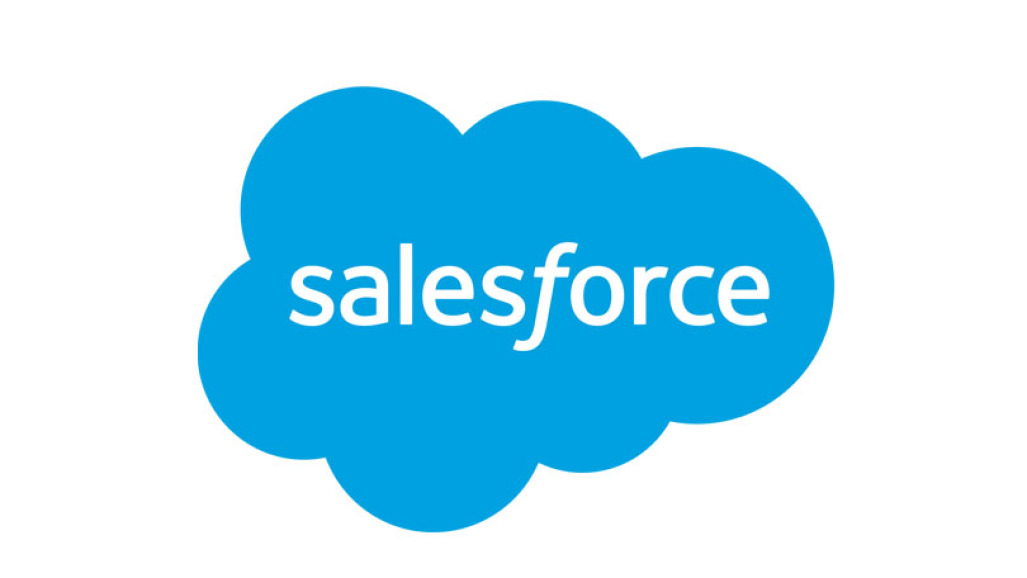 Salesforce Marketing Cloud Email Marketing
The Verdict
Salesforce Marketing Cloud is perfect for large businesses and sales teams that want to invest in their email marketing strategy. The system is built on Salesforce's renowned CRM platform, so users can take advantage of advanced personalization and automa

Sean Peek
business.com Contributing Writer
Sean Peek has written more than 100 B2B-focused articles on various subjects including business technology, marketing and business finance. In addition to researching trends, reviewing products and writing articles that help small business owners, Sean runs a content marketing agency that creates high-quality editorial content for both B2B and B2C businesses.