Verizon Connect Review
Verizon Connect provides small and midsize businesses with a range of fleet tracking options. Connect is the culmination of three top industry players: Fleetmatics, Verizon Networkfleet and Telogis. Verizon owned all three companies and combined them into one service. A highlight of this service is its scalability: With support from three reputable companies, Connect can provide a service plan to suit your business's needs. It also offers both plug-and-play devices and more advanced hardware, depending on what you need.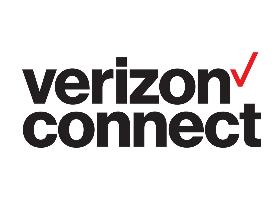 Verizon Connect
The Verdict
Verizon Connect is the merger of three reputable GPS fleet tracking services. It offers excellent services in each area we reviewed, and its scalability makes our best pick for businesses with mid-size fleets.
To view all our recommendations for GPS fleet tracking software, visit our best picks page.
Verizon Connect offers customers a personal touch. If you partner with Verizon Connect, you'll have a dedicated point of contact at the company. Because of its size, Verizon Connect can provide customers with just about any type of telematics solution needed. They can also help you in setting up other Verizon solutions for your business. While size certainly has its advantages, keep in mind that a company this big may have a more complex offering compared to other solutions we reviewed.
Pricing and Contract
Verizon Connect doesn't list any of its pricing online. You'll have to reach out to a salesperson and speak directly about pricing. When we spoke with Verizon Connect sales representatives, they told us that they operate on 36-month contract. This three-year agreement is standard among the fleet tracking companies, although there are some solutions that offer yearly contract options or even month-to-month flexibility.
The software refreshes every 30 seconds. Many solutions we reviewed have a refresh time that varies between one and three minutes. Verizon Connect can support ELD compliance and help with HoS. It can also offer IFTA compliance. If you're concerned about compliance, speak with a Verizon Connect sales representative.
Many fleet tracking companies provide demo videos on YouTube or other snapshots of what their services or software looks like. Because Verizon Connect recently acquired major players in the industry, we couldn't find a lot of this type of info online.
As with all telematics companies, you can set up a demo of Verizon's technology by speaking with a sales representative.
Features and Services
Hardware and installation: Verizon Connect offers a variety of hardware devices for its customers. You can opt for either OBD II port devices or more advanced hardware. It's not clear whether Verizon Connect will install hardware for you and help you set up the platform.


Safety: The software provides driver scorecards, safety management data, fuel efficiency information and vehicle maintenance logging. This allows you to streamline your fleet's safety and efficiency data, keeping both drivers and the community safe.


Fuel performance: Verizon Connect gives you tools needed to increase fuel efficiency and cut costs. You can minimize engine wear and monitor idling. Its software also helps you coach drivers on building healthy, fuel-efficient driving habits. You can read more about Verizon Connect's fuel management features here.


Maintenance: With Verizon Connect, you can set up maintenance alerts so you can proactively manage your fleet. You can schedule maintenance reminders and keep tabs on overall vehicle health.


Alerts: You can set real-time alerts to stay informed of safety incidents. There are alerts for when a vehicle enters or leaves a geofenced area and when a driver harshly accelerates, brakes or speeds. Verizon Connect offers extensive reporting and compliance services as well, so the service can scale to your business and adhere to government regulations.


Customer reviews: Verizon Connect has decent reviews on a number of telematics reviews websites. However, the company is not accredited by the Better Business Bureau and earned an F with the company (the lowest of any company we reviewed for this category). As of the date this review was written, the company has more than 40 complaints on the BBB website. While Verizon Connect is bigger than the other GPS fleet tracking companies we evaluated, it will likely have more complaints as a result. You can find Verizon Connect's Better Business Bureau report here.
Pros and Cons
Pro

The size of Verizon Connect gives your business access a range of fleet tracking services.

Con

Verizon Connect has poor reviews with the Better Business Bureau.
Ease of Use
The type of hardware and software you use with Connect depends on what type of plan you sign up for. However, Connect's software is intuitive and includes all the standard features you would expect with fleet tracking software.
We weren't able to demo the software because our hypothetical small business was still in the early planning stages, but the sales representative told us that most small businesses use the Fleetmatics software.
All three of the GPS offerings are backed by Verizon's map technology, in a departure from most other companies, which use Google. You can overlay traffic and weather data, and create geofences directly in this software. There's a 30-second refresh time, so you can stay up to date on where your drivers are at all times.
Editor's Note: Looking for a GPS fleet tracking system? Click the Compare Quotes button below to have our sister site Buyer Zone connect you with vendors that can help.
Image Credit: vitpho / Getty Images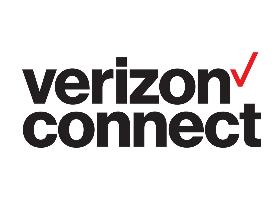 Verizon Connect
The Verdict
Verizon Connect is the merger of three reputable GPS fleet tracking services. It offers excellent services in each area we reviewed, and its scalability makes our best pick for businesses with mid-size fleets.

Donna Fuscaldo
business.com Staff
Donna Fuscaldo is a senior finance writer at business.com and has more than two decades of experience writing about business borrowing, funding, and investing for publications including the Wall Street Journal, Dow Jones Newswires, Bankrate, Investopedia, Motley Fool, and Foxbusiness.com. Most recently she was a senior contributor at Forbes covering the intersection of money and technology before joining business.com. Donna has carved out a name for herself in the finance and small business markets, writing hundreds of business articles offering advice, insightful analysis, and groundbreaking coverage. Her areas of focus at business.com include business loans, accounting, and retirement benefits.