Verizon Connect Review

Mark Fairlie
business.com Contributing Writer
Updated Nov 14, 2022
The needs of midsize fleets are more complex than those of smaller fleets. Fleet managers need to automate as many job allocation, driver safety, vehicle safety and maintenance tasks as possible to stay on top of their countless responsibilities. Regulatory and legal compliance nationally and at a state level becomes more complex when the area covered is greater. Fortunately, the built-in functionality of the Verizon Connect platform is extensive and particularly suited to this market size, which makes it our choice for the best GPS fleet tracking system for midsize fleets.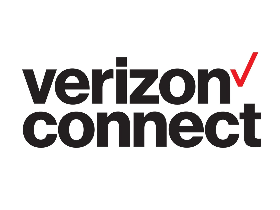 Verizon Connect
The Verdict
Verizon Connect is the merger of three reputable GPS fleet tracking services. It offers excellent services in each area we reviewed, and its scalability makes our best pick for businesses with mid-size fleets.
Verizon Connect's Score: 8.5/10
| | |
| --- | --- |
| Contract length | 8 |
| Price | 8 |
| Refresh rate | 7 |
| Customer service | 9 |
| Hardware type | 10 |
| Functionality | 9 |
Why We Chose Verizon Connect as Best for Midsize Fleets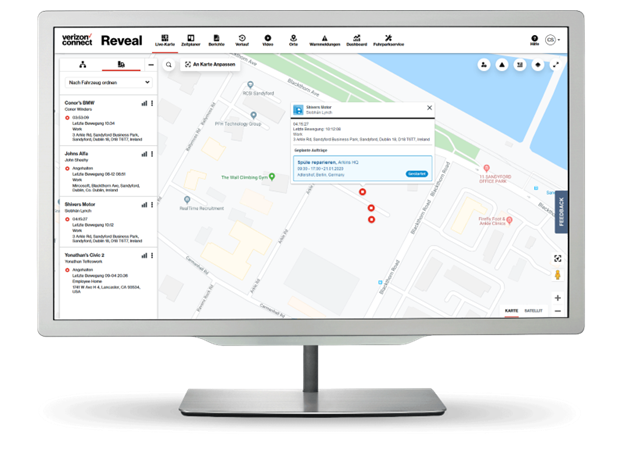 Verizon Connect's desktop dashboard lets you see exactly where vehicles in your fleet are. Source: Verizon Connect
For companies with a midsize fleet, access to usable and actionable information is important. The cost of running vehicles and employing drivers at scale is significant, and failing to properly manage these costs eats into profit margins, especially for haulers. Verizon Connect's features are built to help midsize fleets organize workflows efficiently, stay on top of vehicle maintenance, manage drivers and technicians, and save money on fuel and wages. The system is particularly adept at mapping out efficient routes for drivers and handling job scheduling.
Because of the volume of data obtained through Verizon Connect, fleet managers and administrators can create customized reports tailored specifically to their business needs. We also like how the platform helps companies comply with state and federal laws and regulations no matter where their drivers are. Verizon Connect is also scalable, meaning that as you add to your fleet and expand your geographical footprint, the system can grow with you. With all this in mind, we've chosen Verizon Connect as the best GPS fleet tracking system for midsize fleets.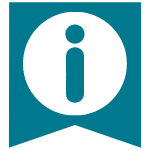 Did you know? If you need to track assets like plants, equipment and trailers, Verizon Connect can do this on the same platform as your vehicle fleet.
What We Like About Verizon Connect
Verizon Connect's features are comprehensive and ideal for optimizing vehicle and driver performance.
You can tailor the platform to your specific needs with the apps in Verizon Connect's marketplace and its API integrations.
The system handles compliance very well, which is very important as growing fleets contend with more regulation.
What We Don't Like About Verizon Connect
Verizon Connect requires a minimum three-year contract, which is a big commitment, especially as there is no free trial.
New users may face a steep learning curve due to the many features.
Poor online reviews for the vendor's customer service cause concern.
Ease of Use
Verizon Connect offers both plug-and-play and hard-wired equipment. With plug-and-play equipment, you connect your device to the OBD-II port in your vehicle with an extension cable and Y-cable. The vendor estimates it will take up to 60 minutes to install each device. Once a device is installed, you add the vehicle's details into either Verizon's desktop interface or the corresponding app. You'll be able to start tracking the vehicle immediately.
For hard-wired equipment, an installation engineer from Verizon Connect will do the installation for you and connect the device to your control dashboard. Regardless of the type of equipment used, there's no software to download for use on a PC or Mac, as the desktop control dashboard is browser-based. Verizon Connect's apps are available on both iOS and Android devices and can be downloaded from the respective app stores.
Verizon allows users to connect the platform with other apps, like enterprise resource planning solutions, the best CRM software and highly rated payroll services, through its comprehensive API. So, rather than working on separate systems to perform different but related operational tasks, you can integrate time sheets, driver performance data and work orders with your existing software; keep on top of compliance and maintenance; and even assign drivers to particular jobs.
You can choose from 40 apps on the Verizon Connect marketplace across 11 categories: accounting, compliance, dispatching, electric vehicles, field service management, fuel management, original equipment manufacturer, safety, supply chain visibility, transportation management and dispatch, and vehicle maintenance. While we appreciate the extent of Verizon's integrations and features, some users may find there is a steep learning curve. If you're prioritizing usability, check out our review of Azuga, which we named the best GPS fleet tracking service for ease of use.
Verizon Connect Services
From high-quality hardware to intuitive software packed full of functionality, below are some of the features that make Verizon Connect particularly desirable for midsize fleets.
Smart Route Planning, Work Planning and Geofencing
Route optimization and planning are integrated deeply into the Verizon Connect GPS tracking solution. Drivers get tailored directions based on the type of vehicle they're driving, vehicle size and load. The system makes sure drivers are directed to use only roads that comply with local transport regulations. It also steers drivers away from traffic jams and obstacles on the road. Drivers can also warn your administrators and other drivers connected to the network of any unreported road closures. Map data can be downloaded to provide directions to drivers in areas with poor 4G reception.
If a driver is running late, you can send a message containing the vehicle's estimated time of arrival to the end destination. Drivers can use Verizon Connect's mobile apps to collect paperless proof-of-delivery forms, providing the functionality often needed by courier companies.
You can also set up geofences with Verizon Connect. Geofences are geographical areas that you can either restrict vehicles to or set up to provide administrators and managers with a notification when a vehicle has entered or exited a particular area. Alerts can also be sent to end users (like people or businesses awaiting a delivery) or end travel points (such as warehouses where goods are picked up or dropped off).
AI-Powered Dashcam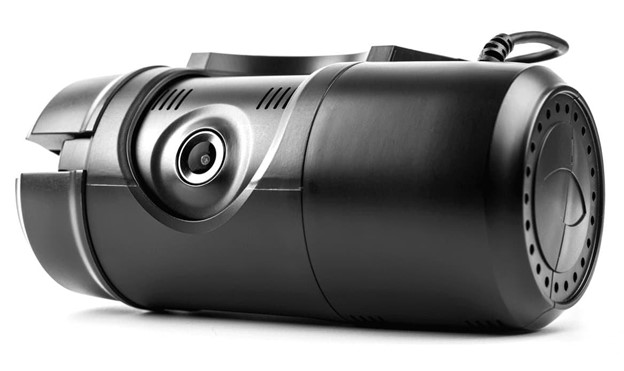 The Verizon Connect dashcam uses artificial intelligence. Source: Verizon Connect
Verizon Connect offers a choice of five dashcams: two road-facing ones, two rear-facing ones and a dual-facing version that films both the road ahead and inside the driver's cab. All the dashcams are now AI-powered, meaning they can automatically detect whether your driver is distracted or engaging in unsafe behavior like tailgating, near-misses and aggressive driving (fast cornering, hard braking and rapid acceleration). In such instances, the camera prompts the driver with an audible warning and sends footage back to fleet managers and administrators. Each clip is tagged with an automatically generated incident description. Administrators can also receive an alert if the dashcam is connected to Verizon Connect's Integrated Video app.
Video footage is kept for 90 days in case of a crash or false insurance claim against one of your vehicles. If your driver is not in a 4G area when an incident happens, the footage is held in the dashcam's internal memory and then sent back to your control panel or app when the connection is reestablished.
Mobile Apps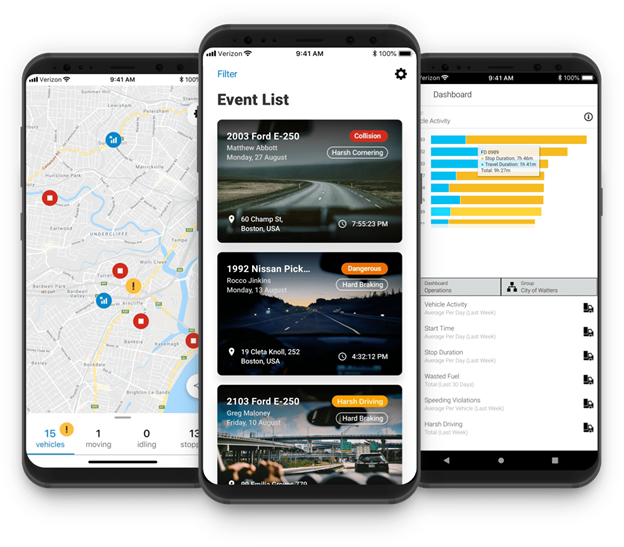 Verizon Connect's mobile apps work on both iOS and Android devices. Source: Verizon Connect
The Integrated Video app is just one of many Verizon Connect apps. For midsize fleets, the most useful apps are likely to be Reveal Field to send jobs to field service technicians, Reveal Driver for use in vehicles on transport jobs and Spotlight for fleet managers. The Spotlight app allows managers to see where vehicles are on a live map and drill down into the activity of individual vehicles. The app also sets up alerts to warn drivers in instances of hazardous driving.
With the Reveal Driver app, your drivers can carry out driver vehicle inspection reports (DVIRs) on their vehicles. The app guides drivers step by step for the area that needs inspection, and on issues that they believe need follow-up, drivers can append photos and notes. The app also provides drivers with directions, access to roadside assistance, general road condition alerts and job details. Meanwhile, you can use the Review Field app to manage new jobs remotely and change the schedule of a driver's day.
Other useful apps include Work Mobile, which sends out job details to drivers on the road and allows them to invoice customers when out and about, and the ELD LogBook, which aids drivers of very large vehicles with electronic logging and hours-of-service regulations. [Read related article: What SMBs Need to Know About Electronic Logging Devices]
Roadside Assistance
The Verizon Connect team will deliver gas to vehicles that have run out of fuel or tow broken-down vehicles up to 25 miles. The vendor can also provide assistance to drivers who have a dead battery; need a tire change; are stuck in snow, in mud or on ice; or lock themselves out of their vehicle. There is an additional charge for this service, though it's extremely valuable.
Compliance, Vehicle and Driver Safety Dashboards
Verizon Connect records and analyzes extensive vehicle and driver data, which can help improve safety and efficiency across your business. Run reports to see which drivers need help eliminating unsafe driving habits through in-cab alerts if they brake or corner abruptly, speed, or drive aggressively. Like other GPS fleet tracking providers, the system keeps a rolling scoreboard of driver behavior so you can identify vehicle operators who deserve to be rewarded and those who need additional training. You can also run fuel-efficiency reports for drivers to see who is wasting gas through actions like regular idling.
You can keep detailed maintenance records on all vehicles too. For an additional fee, you can also receive notifications when a vehicle reports a diagnostic trouble code. This gives you early warning on an issue with a vehicle that needs attention. You can organize your scheduled fleet maintenance for activities like oil and filter changes and tune-ups, as well as for major services. Maintenance records for each vehicle are available directly from the control dashboard.
Plus, because the system keeps drivers on legal routes, tracks hours of service and follows electronic logging device regulations, you can keep on top of compliance issues with Verizon Connect.
Verizon Connect Pricing
Prices start at $0.76 per day per vehicle (roughly $23 per vehicle per month) for basic fleet tracking, which is known as the Reveal Starter plan. Verizon Connect doesn't list prices on its website for its more advanced Reveal package, but our research indicates most clients seem to pay $40 per vehicle per month, which puts the company's expenses toward the top of the range for GPS tracking providers.
With Reveal Starter, businesses get the hardware of their choice; a map view of all vehicles and tools, including geofencing, route replaying, Google traffic data, reports and automated alerts; and access to Verizon Connect's mobile manager app. All of that is included with the Reveal plan, which adds advanced reports and alerts, the driver mobile app, maintenance scheduling, and dashboard metrics.
The dashcams, roadside assistance, electronic logging, field service and scheduling, fuel card integrations, and other features are considered add-ons with separate pricing, which can raise costs. As with many other vendors in this space, Verizon requires a 36-month contract at a minimum. The company offers a free demo but not a free trial.
Implementation and Onboarding
Given the abundance of features provided by Verizon Connect, there may be a learning curve for new users despite the fact that the interface for the desktop and the mobile app control panels are neatly laid out and clearly labeled. The ability to build custom workflow scripts is welcome, but this may require assistance from a third-party developer at an additional expense.
There is extensive online documentation featuring hundreds of articles for businesses that want staff to familiarize themselves with the platform, similar to the excellent resources provided by Azuga and Samsara. There is also a collection of videos walking users through topics like how to watch fleets in real time, how to set up a geofence, and how alerts and reports work. There's even a 60-minute video specifically for onboarding users. It's recommended that you start with that before moving on to other training videos.
Verizon Connect's help center is accessible on a tablet. Source: Verizon Connect
Customer Service
Verizon Connect's customer service team supplies 24/7 support by phone, email and online ticketing. When you sign up, you get a designated point of contact for questions and issues. Getting such personal assistance regardless of the plan you subscribe to is unusual and beneficial. With rival Azuga, you have to subscribe to its highest plan to get access to a dedicated customer success manager.
Online, the company's help center includes on-demand tutorials as well as live webinars, and each month a post explains everything new in the world of Verizon Connect and the Reveal plans.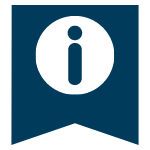 FYI: We love that Verizon Connect offers 24/7 support, but it's not the only one that does. Competitors Azuga, FleetUp and Samsara do as well. Learn more in our detailed Samsara review.
Limitations
Two notable concerns we have about Verizon Connect are its high pricing and customer service quality.
Clients praise the depth of functionality offered by Verizon Connect in online reviews, but its pricing is toward the upper end of the market. Additionally, three years is a long time to commit. While the savings you can potentially gain as a result of using Verizon's tools may more than offset the cost, comparable services like ClearPathGPS have lower price points and offer many of the same features. In very low margin businesses like haulage, owners need to decide whether Verizon Connect's price premium is worth it. See our review of ClearPathGPS for a less-expensive alternative worth considering.
While we outlined above the depth of Verizon's customer support, we'd be remiss if we didn't acknowledge how that customer service may play out in practice. Online reviews of the company's customer support are very negative, which is something to weigh when shortlisting potential GPS fleet tracking vendors for your business.
Methodology
Choosing a GPS fleet tracking system can be tough, so we did some of the heavy lifting for you. We spent hours researching and analyzing GPS fleet tracking systems to identify the top solutions on the market. We looked at hardware, features, pricing and contracts, usability, refresh times, and customer support, and we even got hands-on experience with demos and product videos when possible. When searching for the best GPS fleet tracking system for midsize fleets in particular, we focused on features such as scalability, customization, comprehensiveness, optimization and reporting.
Verizon Connect FAQ
What is Verizon Connect used for?
Verizon Connect is a GPS fleet tracking solution used to monitor fleet operations, like driver performance and vehicle maintenance. Fleet managers can use the insights gained from Verizon Connect to improve driver safety and performance, optimize fuel usage, maintain safe and healthy vehicles and assets, and improve overall productivity and efficiency.
How big is Verizon Connect?
Verizon Connect is one of the largest providers of GPS fleet tracking services in the world, with approximately 3,500 employees working in 18 countries. The company formed after the merger of Telogis, Verizon Networkfleet and Fleetmatics.
Does Verizon do ELD?
Yes. Verizon Connect provides electronic logging devices (ELDs) so businesses can comply with hours-of-service legislation.
How often does Verizon Connect update?
Verizon Connect updates vehicle location about every 30 seconds, depending on the equipment you have and your subscription level.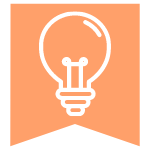 Tip: Many GPS fleet tracking providers have a refresh rate of 30 seconds, but if you need something faster, check out our FleetUp review and our review of Force by Mojio.
How do I add a driver on Verizon Connect?
When a new driver joins your fleet, you can easily add them to your Verizon Connect account by selecting Account Profile > Admin > Drivers > Create a New Driver. Once you've landed on the "Create a New Driver" page, enter essential driver details, like their name, driver's license number, employee ID and contact information. If you want to track the driver for ELD compliance, you will need to select the "ELD Compliant" box. If you need to add an existing user as a driver, you can do so by selecting Account Profile > Admin > Users and Roles > User List. Edit the user info and save your changes.
Bottom Line
We recommend Verizon Connect for …
Companies with a midsize vehicle fleet that is growing.
Businesses that want to integrate telematics and driver and vehicle management with other apps.
Organizations that prefer to use the same platform to track assets, plants and equipment, as well as vehicles.
We don't recommend Verizon Connect for …
Companies with a tight budget.
Businesses hesitant to commit to a 36-month contract.
Organizations that need a free trial before investing.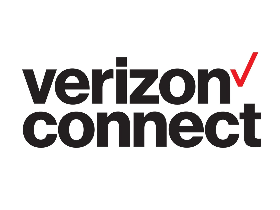 Verizon Connect
The Verdict
Verizon Connect is the merger of three reputable GPS fleet tracking services. It offers excellent services in each area we reviewed, and its scalability makes our best pick for businesses with mid-size fleets.

Mark Fairlie
business.com Contributing Writer
Mark Fairlie has written extensively on business finance, business development, M&A, accounting, tax, cybersecurity, sales and marketing, SEO, investments, and more for clients across the world for the past five years. Prior to that, Mark owned one of the largest independent managed B2B email and telephone outsourcing companies in the UK prior to selling up in 2015.