If you're the manager of fleet drivers, you have a host of responsibilities, including monitoring your drivers' exact locations and keeping costs under control. GPS fleet tracking services can help with these things and much more.
When you use GPS fleet tracking software, you'll be able to identify where your drivers and their loads are at all times. You'll also be able to save on fuel and insurance costs and better determine when to schedule vehicle maintenance.
Here's a look at GPS fleet tracking and the factors you should consider when choosing a fleet tracking solution. 
What is GPS fleet tracking, and why should you use it?
GPS fleet tracking comprises hardware and software that helps ensure your business's vehicles are operating efficiently and that drivers are being safe and responsible. Because of these and other functions, GPS fleet tracking can boost your business by providing critical data and cost savings. 
If you manage fleet drivers, your goal is to keep drivers safe while reducing overhead and improving customer satisfaction. When you use a real-time GPS fleet tracking system, you'll address these concerns and be able to:
Monitor your fleet's locations and performance. GPS fleet tracking systems provide information such as location, fuel usage, engine idling time and driver behavior.
Decrease insurance costs. Many insurance providers offer discounts for fleet companies with GPS tracking devices installed on their vehicles.
Save on fuel. GPS tracking systems provide better routes and improve driver behavior, with less idling and fewer stops, which can decrease fuel use.
Reduce downtime and maintenance costs. You can set up GPS tracking software to send alerts when routine maintenance is due. Text alerts or emails can let you know when it's time for oil changes, tire rotations, and more, ensuring well-maintained vehicles and decreasing downtime.
Improve customer satisfaction. GPS tracking systems let you identify your drivers' exact locations so dispatchers can let customers know when their driver will arrive.
Locate assets. There is a tremendous risk of theft and misuse involved in transporting goods. GPS tracking systems show you where your equipment, company vehicles and loads are at all times.
If you run a trucking, freight, construction, delivery or any other logistics business, it's important to know where your vehicles and materials are – and if they'll make it to their destinations on time. 
A GPS fleet tracking system uses hardware installed in a vehicle to track its location, generate vehicle diagnostics and monitor driving behaviors. Real-time data is sent from the vehicle to your software via satellite so that you always have the most current data.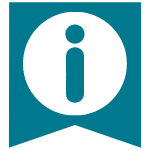 Did you know? If you operate a small fleet, you may be required to adhere to new regulations regarding electronic logging devices. These devices ensure that your drivers comply with hours of service (HOS) regulations.
10 things to consider when choosing a GPS fleet tracking system
There's no one-size-fits-all solution when it comes to GPS fleet tracking systems. Your company's unique needs will drive your decision about which GPS fleet tracking service you use. 
Here are 10 essential factors to consider when selecting a GPS fleet tracking solution. 
1. Cost and contracts vary widely.
GPS fleet tracking costs vary depending on your fleet's size and the features you need. 
Most vendors charge on a month-to-month basis, and you'll find prices ranging from $20 to $100 per month or more. Some providers offer free hardware, and others charge per user. Other payment options include annual subscriptions and pay-as-you-go plans. Some services require annual or multiyear contracts, but many don't require long-term commitments. 
2. Notifications are an essential safety feature.
GPS fleet tracking solutions, as well as other types of advanced telematics software, provide real-time notifications related to your fleet. You can get notifications when a vehicle leaves your facility and arrives at its destination. 
You can also set up driver reporting so that you receive notifications related to a specific route or driver. These features can be essential for the safety and security of your assets, as gaining more visibility into your fleet can help you build a more efficient business.
Editor's note: Looking for the right GPS fleet tracking system for your business? Fill out the below questionnaire to have our vendor partners contact you about your needs.
3. Customizable dashboard personalizes your system.
One of the major benefits of the best GPS fleet tracking services is the ability to customize your home dashboard. You can select the analytics you need to monitor – including real-time asset tracking, fuel efficiency metrics and driver safety scores – and organize them into one intuitive dashboard. 
4. Ease of use is an essential factor.
GPS fleet tracking software is straightforward and intuitive. Once it's implemented into your daily routine, you'll be able to track essential metrics seamlessly, gaining insight into how you can run a more efficient company.
5. Vehicle diagnostics is a vital safety feature.
Fleet tracking solutions provide unparalleled insight into driver safety, fuel efficiency and vehicle maintenance. By tracking mileage and general vehicle maintenance, you'll know when your vehicles need to be serviced.
The best fleet tracking systems will also allow you to keep all your vehicles' maintenance histories in one easily accessible place, allowing you to understand the life cycles of individual vehicles in relation to your overall fleet. 
6. Driving behavior tracking is a critical metric.
One of the marquee features of telematics solutions is driver safety tracking. When you work with fleet tracking companies, you're opening the door to a safer fleet, which can lead to safer roadways in general. 
Telematics services can gauge driver safety, compile data and present it to you with easy-to-read driver scorecards. Hard braking, rapid acceleration and swerving are some examples of activities that telematics solutions track to create driver safety scores.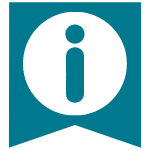 Did you know? A DOT background check is required for all commercial drivers before they can work for your logistics company.
7. Signal and uptime are key features.
The best GPS fleet tracking solutions provide real-time data collection and updates. This means you can have 100% visibility into your fleet at any time. This type of technology is unmatched in other industries. 
8. Mobile access lets you manage your fleet from anywhere.
Telematics solutions are cloud-based platforms, so you can access them from any device. This means if you're traveling or don't have access to your office computer, you'll still be able to check in on your fleet. 
9. Third-party integration and automation deliver comprehensive data.
Third-party apps can work with your telematics solution. By connecting other business solutions to your main fleet tracking software, you can integrate your overall business technology suite. Integrations vary based on the type of software you sign up for, so work closely with telematics company representatives to ensure you have access to the information you need. 
10. Customer support is a part of a successful implementation.
The best fleet tracking solutions offer 24/7 customer support so that if you run into a problem with your hardware or software, you can contact someone immediately to remedy the situation. 
The best fleet tracking systems to consider
While there are many fleet tracking systems to choose from, we're highlighting three solutions that offer small business benefits, safety features and excellent value. 
Best for small business: Samsara
We found Samsara to be the best fleet tracking solution for small businesses. It provides real-time telematics tracking with some of the most comprehensive features of any company we reviewed. Read our Samsara review for more information.
Key features: 
Pricing: You'll have to work with a Samsara sales representative to get specific pricing for your company. 
Best safety features: NexTraq
Safety is a primary concern for any company with a fleet of vehicles, and we found that NexTraq offers some of the most comprehensive safety features of any company we reviewed. 
Key features:
Driver training courses
Driver safety scorecards
Smartphone blocking 
Pricing: Nextraq offers services for $80 per device and $16.95 per vehicle per month. 
Best value: ClearPathGPS
ClearPathGPS provides excellent services at a compelling price point. For more information, read our ClearPathGPS review.
Key features: 
Transparent pricing
Onboarding training programs
ELD compliance 
Pricing: ClearPathGPS offers services ranging from $75 to $150 per device and $15 to $25 for software.