Accurate estimates are key to a construction firm's success. If you overprice a bid, you'll likely lose the project. But if you underprice, you'll lose money on the project and create problems with your partners and clients. Avoid these lose-lose situations – and drive profit for your firm – by using the right construction estimating tool with the most up-to-date pricing information.
What are estimating tools?
Construction estimating tools generate accurate estimates for the cost of construction labor and materials while helping to manage the project's finances. By predicting what you'll need and when you need it, you can use estimating tools to optimize an entire construction worksite. 
A construction estimator's primary responsibility is planning an entire construction project, including the time it will take and how much it will cost. Though there are several manual methods for construction estimation, it isn't a perfect art. Any construction project will have multiple variables that create unpredictability. 
However, with the right estimation tools to make accurate calculations for a construction project, you can streamline the operation and simplify common construction accounting problems.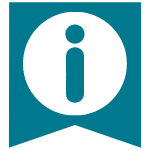 Did you know? When your construction business accepts credit cards, you inspire customer confidence, you receive payment immediately, and you make payments more convenient for clients.
Benefits of estimating tools
If you're growing your construction firm, construction estimating tools streamline projects by ensuring and providing the following.
Faster bids: In construction, timing is everything. When you have a potential client who needs work done immediately, providing a quick and accurate estimate can help you get the job.
Equipment and material costs: There's no way to generate an estimate without first determining the equipment and material costs. This can take considerable time and effort. If you use estimation software, you can calculate these costs without wasting time and energy.
Accurate calculations: In addition to offering fast calculations, construction estimation software ensures accurate estimates, automatically calculating all costs in an instant.
Up-to-date data: Estimating tools allow you to remain up to date on all changes made to the project along the way. This means you can easily keep track of materials used, person-hours, and so on for the duration of the project.
Cost of estimating tools
Estimating tool costs depend on several factors. For example, if you have a large company and many employees who must access the estimating tool, you may need to pay more. On the other hand, some software systems offer unlimited access for unlimited employees for a single price. 
The way the software is hosted also plays a role in pricing. Construction software is available as either a cloud-hosted or on-premises service. There is often a monthly or annual fee for cloud-hosted services, while on-premises software typically has a set cost.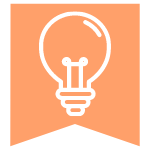 Tip: Even if you prefer cash or checks from customers, a construction POS system is a useful payment tool that can accurately record payments and provide customers with digital receipts.
5 construction estimating tools
The best construction estimating software gives construction professionals more control over project data and workflow. Here are five tools worth considering.
1. ProContractor Estimating
ProContractor Estimating is a powerful tool with everything you need to estimate costs, create bids and track spending. The software lets you determine material, equipment and labor costs from the ground up, including underground excavation, plumbing and electric, and aboveground construction. 
The ProContractor Estimating software supports CAD designs, so it's easy to work with blueprints for faster and more efficient cost estimations. Additionally, ProContractor integrates with popular business solutions, such as the best accounting software and CRM software, to help you manage clients and sync accounts with projects.
These are some of ProContractor's top features:
Improved tracking to increase visibility and reduce risk
Accurate reports and projections to help manage costs
Enhanced communications options to streamline processes and improve quality
Real-time cost tracking to control spending and schedules
Easily accessible data to help you make informed decisions quickly
Custom pricing options are available upon request.
2. PlanSwift
Looking for a simpler, easier way to generate estimates? PlanSwift takes the legwork out of estimating construction costs. Designed to save time, PlanSwift lets you create an estimate in three steps: 
Point and click on parts of the floor plan to highlight what you want to measure, such as an area's footage or wall angles. 
Drag and drop required materials and labor. 
Print your estimate or export it to an Excel spreadsheet. 
You can customize PlanSwift for specific trades, construction professionals and specialties, such as general contractors, flooring, electrical, drywall, HVAC, concrete, plumbing, and landscaping.
PlanSwift includes these top features:
Improved accuracy to help with project management and regulatory standards
An intuitive user experience that provides the right processes and information to save time
Accurate estimations and seamless operations to help lower costs and increase your profit
PlanSwift's pricing starts at $1,595 annually, with extra costs for add-on modules and plugins. 
Editor's note: Looking for the right GPS tracking software for your business? Fill out the below questionnaire to have our vendor partners contact you about your needs.
3. Clear Estimates
Clear Estimates lets you quickly determine project costs and turn estimates into proposals. As a cloud-based solution with mobile capabilities, Clear Estimates lets you create estimates in the office, at job sites, and anywhere with an internet connection. 
The Clear Estimates software also offers a parts library with up-to-date pricing, a customer database, and the ability to create a wide range of reports. Clear Estimates integrates with business solutions your construction firm already uses, such as CRM, CAD and accounting software. 
These are some top features of Clear Estimates:
Quick, accurate estimates
Accurate cost estimates for more than 400 areas throughout the U.S.
More than 60 templates for typical construction jobs
Prices range from $49 to $59 per month.
4. B2W
If you have a heavy construction business, B2W aims to make estimating and bidding more efficient and profitable so you can get big projects underway quickly. Other features include scheduling and dispatching, business intelligence, equipment maintenance, friend tracking, and field data collection. 
B2W supports a wide range of industries, such as specialty civil contracting, land and site development, energy and resources, transportation, and utilities.
These are some of B2W's top features:
Centralized resource databases, templates and cost structures
Enterprise-class performance with powerful review and analysis functionality
Easy integration with accounting and operations systems
Options for hosting both in the cloud and in on-premises servers
Pricing starts at $5,500 annually per license.
5. Sage Estimating
Sage Estimating offers one of the best pricing tools available to construction firms. The software has an all-inclusive database packed with thousands of materials, vendors, suppliers and subcontractors, allowing you to gather up-to-date pricing information quickly. This saves time and minimizes pricing errors for a better chance at winning bids. 
These are a few of Sage Estimating's top features:
Intuitive and easy-to-use interface
Accurate data to save time
Quick creation of presentation-quality reports
Custom pricing is available upon request.
Sara Angeles contributed to the writing and research in this article.