Samsara Review
While it is not among our best picks in 2019, Samsara provides small business owners and mid-size fleet managers alike with a range of hardware, from vehicle trackers to in-vehicle recorders so you can view accidents from the driver's perspective. This can provide liability coverage in the event of an accident. As a true real-time telematics solution, Samsara can provide insight into how your fleet is operating.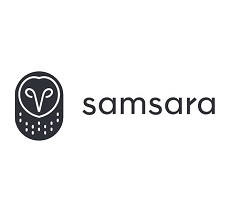 Samsara
The Best GPS Fleet Tracking Services of 2020
The Verdict
Samsara provides intuitive, sleek software with great safety and reporting features. However, it has some questionable reviews with the Better Business Bureau.
To view all our recommendations for GPS fleet tracking software, visit our best picks page.
Samsara is a relatively new company – it was founded in 2015 by MIT researchers – but its arrival on the telematics scene has allowed it to build a service that supports practically every need for a fleet tracking solution. This company's platform is one of the few that provides second-to-second tracking. Many telematics services provide "real-time" tracking, which really is a breadcrumb trail of updates that can be as infrequent as every 3 minutes.
Pricing and Contract
The company doesn't list its pricing online. Instead, you'll have to contact the company's sales team to determine the best plan for your business. Samsara generally works under one to three-year contracts. This is on a par with industry standards for telematics solutions. This means Samsara's offering, while requiring some kind of commitment, is flexible for a variety of fleets. It structures its pricing to meet fleet size as well, and can be scaled to meet fleets of any size.
It is one of the few telematics platforms we reviewed that offers second-to-second real-time tracking. Many companies claim to offer real-time tracking, but, in reality, the software updates every one to three minutes, depending on which company you partner with.
Features and Services
Samsara offers ELD compliance and can support HoS (hours of service). There are also some demo videos online, so you can get an up-close look at Samsara's software.
Hardware/installation: Samsara offers multiple devices, including plug-and-play OBD II port devices and more advanced tracking hardware. The company can also provide in-cab cameras, so you can get an immediate view of your driver's field of vision. It's not clear if Samsara offer free installation for its more advanced hardware, so it's worth asking about with the sales rep you speak with.


Safety: This platform provides driver safety scorecards in real time, and a cool add-on to Samsara is its dashcam solution. While this costs extra, Samsara can outfit your fleet with dashcams, so you can review incidents after they occur and work with drivers to improve their safety behind the wheel. You can set up this feature to view both the driver and the road in front of them. The standard offering has built-in safety reports and information, so you can stay up to date on driver behavior and compare driver performance. Samsara tracks harsh turning as well as braking, acceleration and general speeding. Most companies only track harsh braking, acceleration and speeding. By monitoring harsh turning, you can keep a closer eye on vehicle swerving and unsafe driving.


Fuel performance: With Samsara, you can analyze fuel consumption and utilization. With this data you can plan better routes and coach drivers to adopt more fuel-efficient habits. Samsara also has a documentation component with their service, so you can log fuel receipts.


Maintenance: You can view vehicle diagnostics and monitor fault-code alerts in real time. This kind of access can help you prevent breakdowns. It also allows you to quickly manage accidents and breakdowns as they occur. You can read more about Samsara's vehicle maintenance features here.


Alerts: As with its reporting features, Samsara offers robust alert features. Besides viewing your fleet in real time, you can set up text and email alerts to keep you informed about your fleet.


Customer reviews: Samsara has strong reviews on various telematics review sites, but, unfortunately, the company is not accredited with the Better Business Bureau. It scored a D with the company, which is one of the lowest scores of any company we reviewed. While this may not be reflective of the company's overall offering, it's important to keep in mind as you search for the right telematics provider for your fleet.
Pros and Cons
Pro

Samsara offers one of the best fleet tracking solutions of any company we reviewed, offering up-to-second updates on each vehicle in your fleet.
This company offers in-depth safety features.
Con

Samsara did not score well with the Better Business Bureau.
Ease of Use
While other companies we reviewed offer refresh times ranging from one to three minutes, Samsara truly provides information in real time. In addition, you can view traffic data on the map view, but this platform doesn't support weather data. The GPS engine is backed by Google Maps. You can create geofences in Samsara easily by drawing polygons or circles. Samsara is an incredibly sleek fleet tracking application and provides the flexibility to track all of the important aspects of your fleet.
Editor's Note: Looking for a GPS fleet tracking system? Click the Compare Quotes button below to have our sister site Buyer Zone connect you with vendors that can help.

Image Credit: vitpho / Getty Images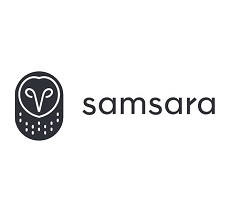 Samsara
The Best GPS Fleet Tracking Services of 2020
The Verdict
Samsara provides intuitive, sleek software with great safety and reporting features. However, it has some questionable reviews with the Better Business Bureau.

Matt D'Angelo,
business.com Writer