ClearPathGPS Review and Pricing
Price-conscious small business owners need affordable and transparent pricing from the GPS fleet tracking service they select. We chose ClearPathGPS as our best pick for businesses prioritizing affordability because there are no hidden fees or changing prices; you know exactly how much it will cost each month. It also helps that ClearPathGPS doesn't break the bank; we love that the vendor charges just $20 per vehicle per month for the Standard package and $25 per vehicle per month for the Pro package. There are no long-term contracts, and there's a 30-day, money-back guarantee.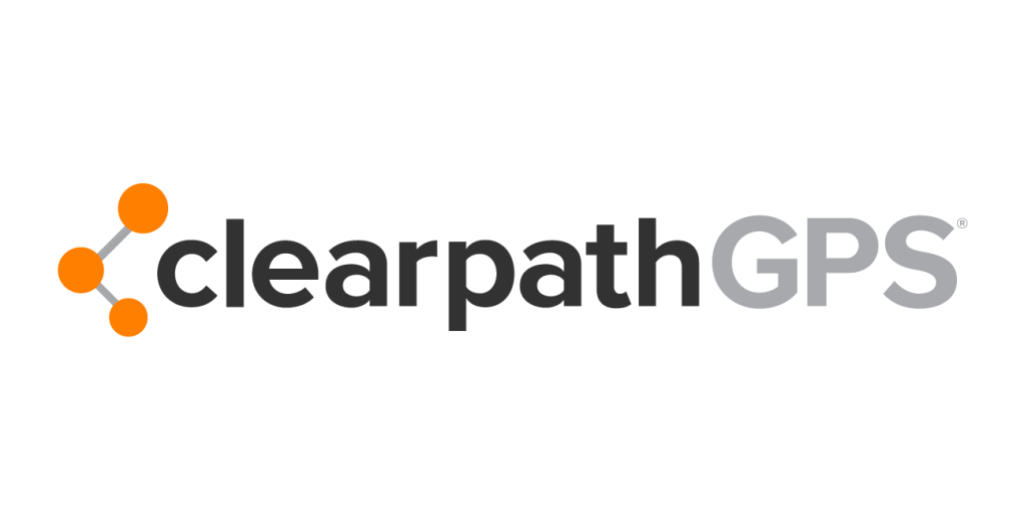 ClearPathGPS and Pricing
The Verdict
ClearPathGPS offers feature-rich GPS fleeting tracking software for an affordable price. You aren't locked into a long-term contract, nor do you have to spend a fortune to keep track of your fleet, making this service our best pick for affordability.
ClearPathGPS Editor's Score: 9/10
| | |
| --- | --- |
| Contract length | 10.0 |
| Price | 10.0 |
| Refresh rate | 8.0 |
| Customer support | 7.0 |
| Hardware type | 10.0 |
| Functionality | 9.0 |
Why We Chose ClearPathGPS for Affordability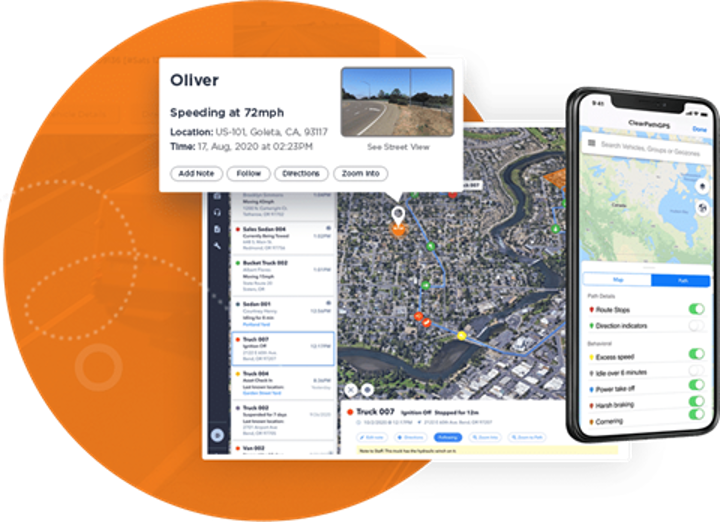 ClearPathGPS makes it cheap and easy to track fleets of all sizes.  Source: ClearPathGPS
Two common complaints about fleet management services are the providers' long-term contracts and lack of pricing transparency. Most vendors, like Samsara, require you to sign lengthy agreements, typically for 36 months. You may get a money-back guarantee, but once you sign up, you're locked in. That can get costly if you don't need all the services you're paying for. Plus, many fleet management companies don't showcase pricing on their websites. They will give you a quote if you contact them, but you won't be able to get a ballpark idea of whether the service makes financial sense for your business just from surfing the company's site.
We love that these downsides don't quite apply to ClearPathGPS. While the vendor no longer advertises pricing on its website, we were able to confirm ClearPathGPS' affordable rates with a representative. At just $20 per vehicle per month, this service makes a lot of sense for business owners who have small fleets and don't want to spend a fortune to keep tabs on them. For that price, you get software that works on desktops, tablets and mobile devices, so you can check on your fleet no matter where you are. You can also contact drivers and manage reports directly from the software. 
We also like that ClearPathGPS doesn't lock you into a long-term contract and honors a 30-day money-back guarantee. What's more, the company provides these perks without skimping on essential features. For these reasons, ClearPathGPS stands out as the best GPS fleet management service for cost-conscious businesses seeking a budget-friendly solution.
ClearPathGPS is one of the few fleet management software providers to charge month to month; most make you sign a three-year contract.
What We Like About ClearPathGPS
It costs only $25 per vehicle per month to get advanced reporting, real-time alerts and access to ClearPathGPS' open API.
The vendor's 30-day rolling contract with a 30-day risk-free guarantee is the strongest onboarding offer of all the providers we reviewed.
What We Don't Like About ClearPathGPS
While ClearPathGPS' AI dashcam and events recording function well, we'd prefer them to be linked to a driver training program, as is the case with rival Motive.
The refresh time of 30 seconds could be better, although ClearPathGPS is not the worst in this area.
Ease of Use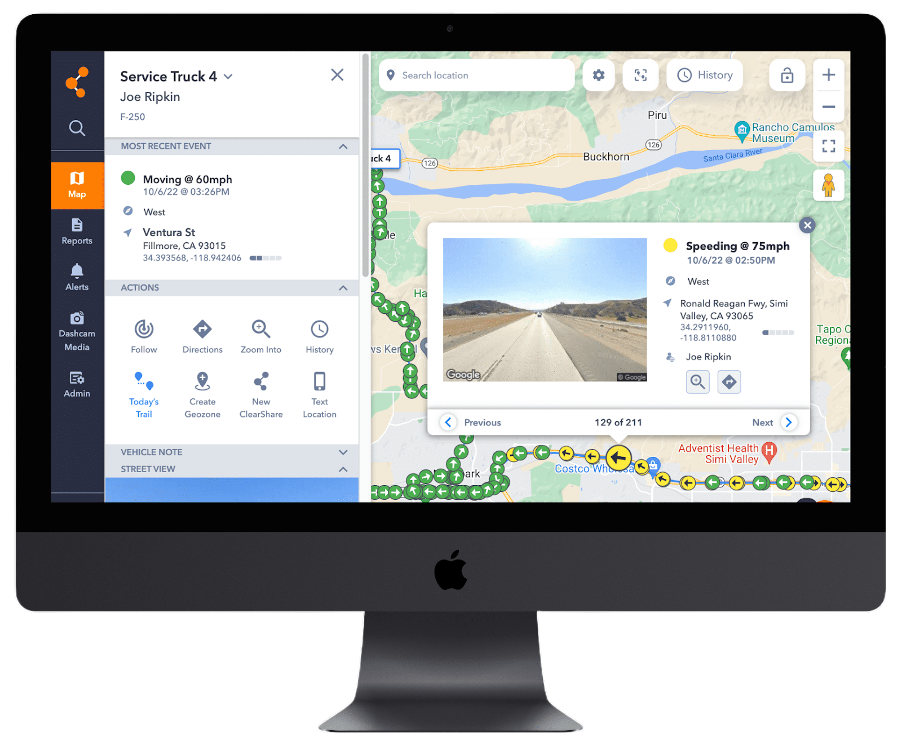 The ClearPathGPS desktop dashboard for fleet managers and administrators displays a crisp interface. Source: ClearPathGPS
ClearPathGPS is cloud-based software that makes it easy to monitor and track your fleet. The navigation menu always stays on the left of the screen, with the information and controls appearing on the right. It's an efficient, user-friendly layout that should take little time for fleet managers and administrators to pick up.
You navigate the platform using these five main buttons on the left:
Map: See all of your vehicle locations on a map. Clicking on a vehicle opens a panel that contains information such as the most recent event (for example, the driver turning off the ignition). You can make notes on a vehicle and see its latest street-view image. You can also follow a specific vehicle, provide directions to the driver, create a shareable link for people at the receiving end to track the vehicle and set up a geozone.
Reports: You can run reports on vehicle and driver statistics (like idling, stopping, ignition status and speed), dashcam events, harsh driving events, power events (like whether the GPS tracker is connected or has a blown fuse), geozone arrivals and departures, power takeoffs (for assets such as cement mixers), driver ID (useful for when drivers use different vehicles) and asset tracking.
Alerts: Set up triggers and specify who receives notifications. Alerts can be related to safety events (like speeding), fleet activity (like excessive idling time), fleet maintenance (like fault codes) and custom configurations. You can also decide whether alerts should be sent outside normal business hours.
Dashcam Media: You can configure how cameras are deployed in the field and what you want them to track. This section houses a library of videos on poor driving behaviors for managers to review.
Admin: This is where you can set up global settings for your fleet's dashcams, drivers, geozones, users, vehicles, groups (drivers and vehicles) and maintenance.
ClearPathGPS has a mobile app (available for both iPhone and Android devices) that lets you easily monitor your fleet and take any necessary action on the go. We like that you can respond to customer inquiries directly from the app, which gives you live access to fleet maps, reports, and vehicle and driver information, no matter where you are.
Features
We were impressed with the number of valuable features and services ClearPathGPS offers, especially when you consider how affordable it is.
Hardware and Installation Options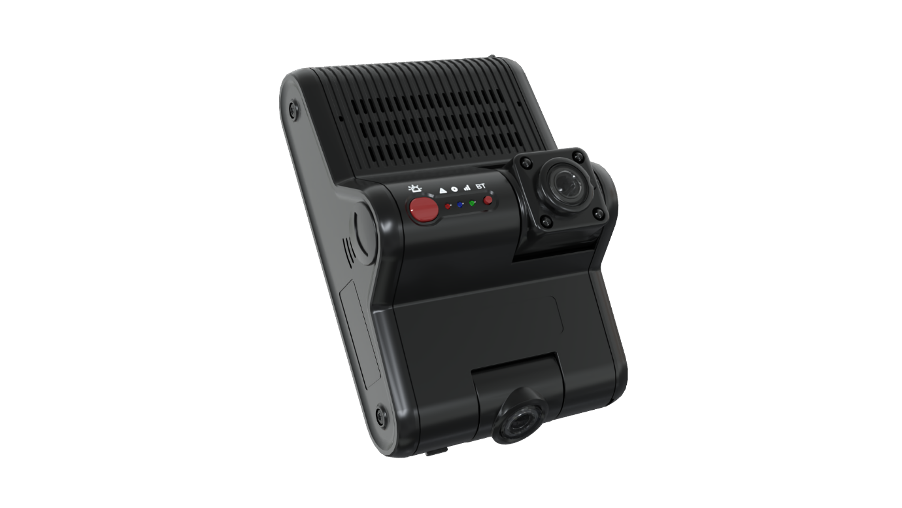 The ClearPathGPS AI dashcam sends footage back to the software platform. Source: ClearPathGPS
We appreciate that ClearPathGPS provides a wide selection of reliable hardware for both asset and vehicle tracking, as some companies have limited technology offerings. ClearPathGPS' current range of hardware includes the following devices:
Plug-and-play GPS device: Intended for light- to medium-duty trucks and cars, this tracker can be self-installed, is easy to fit in the vehicle's OBD-II port, has decent memory storage and can pinpoint its location within a 10-foot radius. 
Covert hardwired tracker: You can keep your OBD-II port free with this device, which is installed in a hidden location behind a vehicle's dashboards. It has location accuracy to within 10 feet, as well as AT&T 4G network reliability. It's built to U.S. military shock and vibration standards.
AI dashcam: This dashcam boasts a dual-facing camera system with driver-alerting features, in-cab driver coaching and live-view access. It connects to the OBD-II port and is powered by the vehicle's battery. It has a 120-degree wide-angle high-definition lens, records at 1080p road-facing and 720p driver-facing, and tracks location, speed and accurate time and date information while the ignition is on. Thirty days of image and video cloud storage is available.
Dual-powered asset tracker: This device offers 30-second tracking (when wired to the ignition) and is designed for trailers, heavy equipment and various powered indoor/outdoor assets. It's also built to U.S. military shock and vibration standards.
Solar-powered tracker: This option is designed for outdoor assets, like containers, dumpsters and unpowered equipment. We like that it has a continuously self-charging solar cell battery. It sends an update every 30 seconds to 10 minutes when the object is moving and every six or 12 hours when it's stationary. It's weatherproofed to IP67 standards.
Industrial-grade asset tracker: This is a 100 percent satellite-based communication device intended for heavy-duty equipment, attachments and tools in remote areas with low coverage. It provides two location updates every day and is capable of operating in temperatures ranging from 40 to 185 degrees Fahrenheit.
ClearPathGPS has two videos on its YouTube channel showing how to install the plug-and-play tracker and the hardwired version. The dashcam, which lets you monitor drivers' behaviors in the cabin as soon as they turn on their vehicle, is very simple to install. Once it's implemented, you can "drop in" on drivers and pull 20-second video clips at any time. You can also view dashcam footage in real time while still recording and storing it for later viewing.
Safety Tools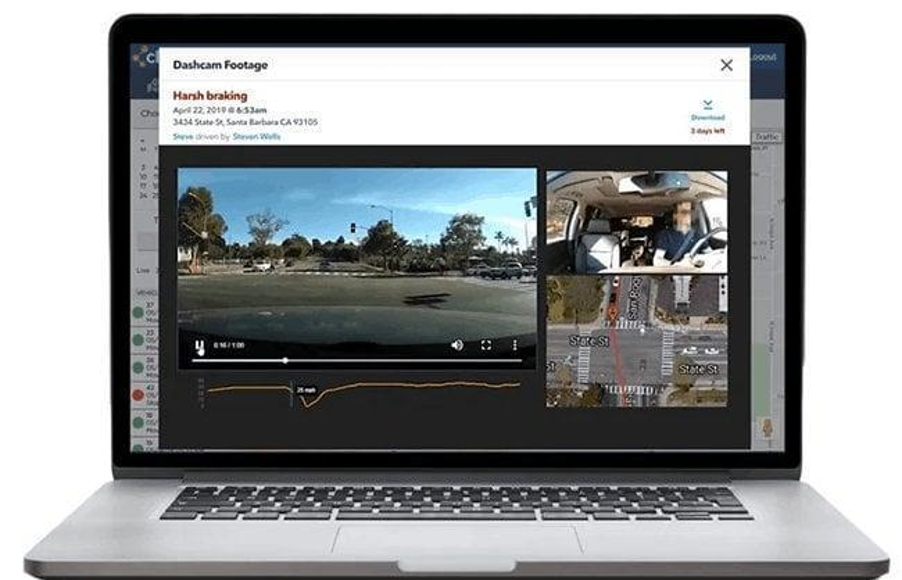 ClearPathGPS tracks instances of bad driving behavior. Source: ClearPathGPS
Safety is at the core of the ClearPathGPS system. Managers can see vehicles in real time to monitor progress and identify instances of poor driving behaviors, like speeding, hard braking, excessive acceleration and hard cornering. However, in our Motive review, we detailed how that service lets you send videos of infractions to the driver mobile app; unfortunately, this innovative and educational feature is not available with ClearPathGPS.
Still, ClearPathGPS encourages best practices for fleet safety in other ways. For example, using live traffic feeds, the system reroutes drivers to avoid areas of heavy congestion, helping them stay on schedule. Drivers are more likely to break the rules in difficult driving conditions, and we like that ClearPathGPS tries to avoid putting them in this position.
Fuel Performance
In addition to focusing on safer driving and route optimization, both of which improve fuel performance, ClearPathGPS can further help you save on fuel costs. The vendor's partnership with Wex Fuel Cards offers access to cheaper gas and diesel for your fleet vehicles. This is another aspect of the service's financial friendliness, and the Wex integration also makes it easier to detect fuel fraud. 
We love that the program monitors all fuel purchases for verification and expense tracking. This feature is somewhat similar to Motive's partnership with Mastercard, which also provides businesses with a spend management tool.
Maintenance
ClearPathGPS has two maintenance options: Preventative and Equipment. The Preventative Maintenance feature allows you to set up custom maintenance schedules for each vehicle in your fleet. You choose the factor that triggers a maintenance event, like miles driven, time since last service or total engine hours. When the time for servicing is approaching, the system sends you an alert. Note that preventive maintenance alerts are available only to Pro plan members.
Meanwhile, you can monitor the health and performance of your vehicles and equipment in real time with the Equipment Monitoring feature. The ClearPathGPS platform reads and interprets fault codes sent by a vehicle's OBD system. The resulting notifications allow fleet managers to book out-of-cycle service events to stop small issues from becoming larger problems that take vehicles off the road.
Alerts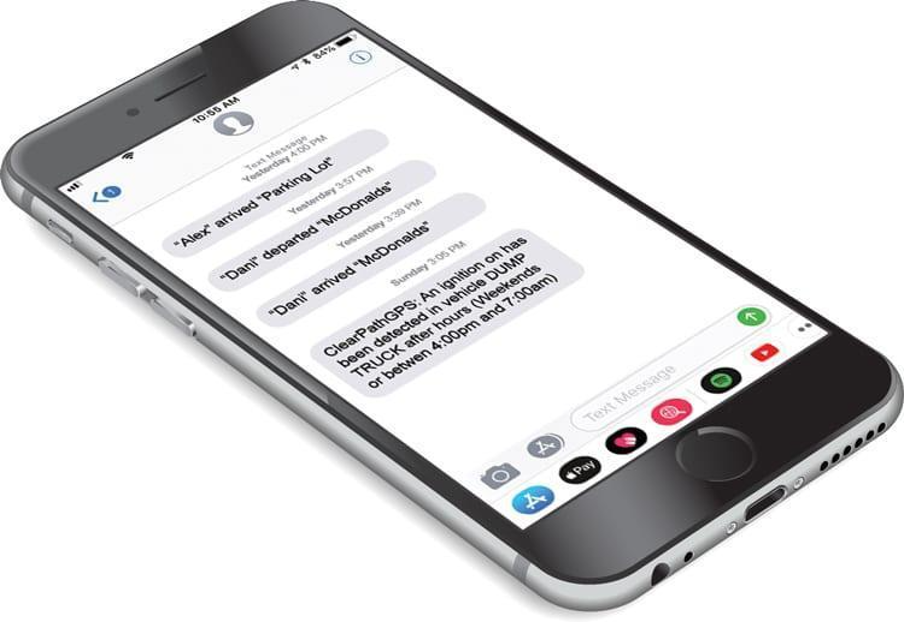 Fleet managers using ClearPathGPS can get alerts via text message. Source: ClearPathGPS
You can set up instant alerts with ClearPathGPS if you're enrolled in the Pro plan. There are four main types of alerts:
Geofence alerts: Notification when a vehicle enters or exits a designated area
Speeding alerts: Notification when a vehicle exceeds a designated speed limit
Idle alerts: Notification when a vehicle has been idling too long
Maintenance alerts: Notification when it's time for a vehicle to undergo servicing as part of the preventive maintenance program
We like that you can receive these alerts via text or email. You can also choose whether to receive alerts after normal business hours.
Mobile App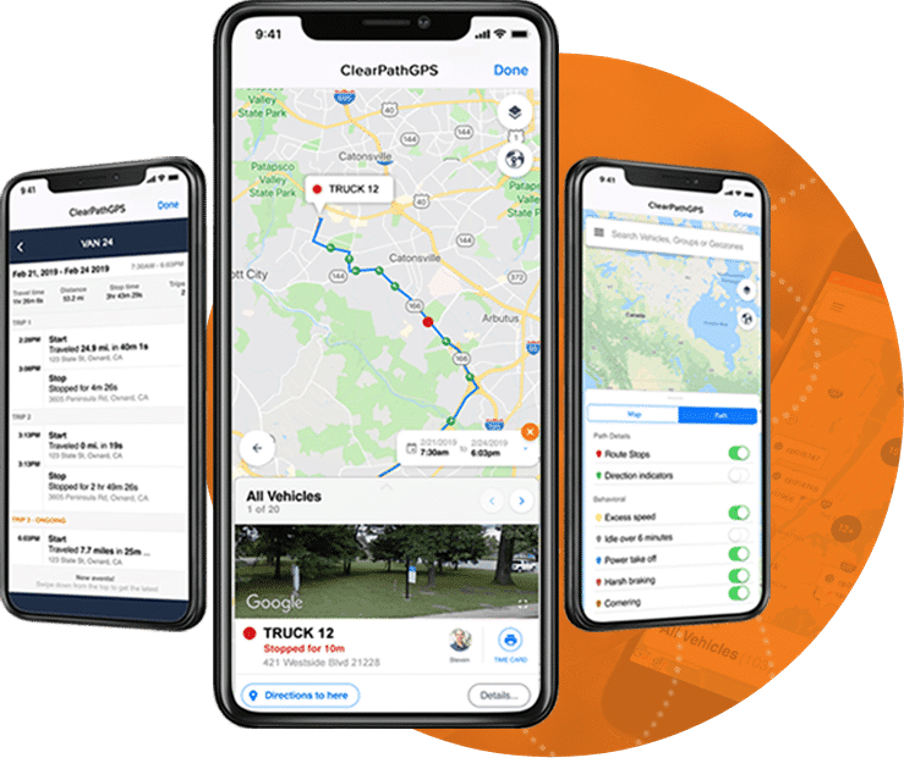 ClearPathGPS' mobile app serves both fleet managers and drivers. Source: ClearPathGPS
ClearPathGPS has apps for both iPhone and Android devices. Managers get real-time vehicle tracking (showing the vehicle's live location, speed and direction of travel) as well as real-time geofence alerts and notifications of poor driver behavior (for instances of harsh braking, acceleration, etc.). You can access reports on vehicle usage and fuel consumption, manage maintenance schedules, and communicate with drivers and dispatchers.
Drivers in your fleet have their own mobile app that, in addition to displaying job schedules and driving directions, helps them manage electronic logging device (ELD) compliance requirements and allows them to run driver vehicle inspections with guided instructions. This is on a par with what competitors offer. [Read related article: What Is a Department of Transportation Background Check?]
Pricing
We like that ClearPathGPS separates its offerings into plans for vehicle tracking, asset or trailer tracking, and heavy equipment tracking, so you can focus on only the functions you need. For the purpose of this review, we looked at the company's vehicle tracking plans and compared them with those of other services we investigated.
ClearPathGPS offers two plans for vehicle tracking: Standard and Pro. While it's disappointing that the vendor's website no longer lists the pricing (apart from noting a $30-per-month fee for the vehicle dashcam), it does still detail what is included in each package, and we were able to confirm the base costs with a company representative.
Standard: This plan costs $20 per vehicle per month. It includes all of the main vehicle telematics features, like geofencing, traffic overlay, ELD support and driver reports. However, it lacks real-time alerts, which are reserved for the Pro level.
Pro: This plan costs $25 per vehicle per month. It includes everything in the Standard tier, plus the aforementioned real-time alerts, full compliance support, advanced reports, open API access, integrations and more.
For only $5 more per vehicle per month, businesses can get a lot more bang for their buck with the Pro package and still keep this expense manageable overall. Additional upsides for cost-conscious companies include that ClearPathGPS doesn't require long-term contracts, has no fleet size requirements (you can use the service even if you have only one vehicle) and promises a 30-day money-back guarantee. This pricing and flexibility give businesses affordability you're unlikely to find elsewhere.
ClearPathGPS is a great choice for small businesses with tight budgets and concerns about long-term contracts. If you aren't satisfied within the first 30 days, you can take advantage of the company's money-back guarantee.
Implementation/Onboarding
ClearPathGPS is a cloud-based and browser-based solution, meaning you don't have to download software onto your desktop or laptop to use the GPS fleet management program. However, the apps for Android and Apple mobile devices will have to be downloaded from the respective app stores, which is standard.
If you select the plug-and-play hardware, the implementation process will be extremely straightforward, with installations that take only a couple of minutes. In addition to the instructive YouTube videos we mentioned above, the ClearPathGPS website includes more than a dozen easy-to-read, step-by-step articles covering hardware installation.
There is a small selection of integrations you can enable, including Slack, MacroPoint, Fleetio (also offered by ClearPathGPS competitor Azuga) and ServiceTitan. Although there aren't many integration options, it's more than you get with some rivals. 
We appreciate that the company also offers access to its API data, including real-time location data and vehicle/driver information. With a developer's help, this should allow for seamless integration between ClearPathGPS and your other business software. [Check out our review of FleetUp to find out why we were especially pleased with its API services.]
Customer Support
ClearPathGPS provides customer service via phone, email, chat and an online contact form, but the hours are limited: Monday through Friday from 10:30 a.m. to 8:30 p.m. ET. Still, the company encourages businesses to reach out after-hours if necessary and says a representative will respond as soon as possible.
As part of ClearPathGPS' commitment to providing ongoing support for Pro subscribers throughout their term, the company also has a customer success team whose first job is to make sure your business gets what they want out of ClearPathGPS. Their other role is to show customers the other benefits the platform offers, in case certain features might be useful for a particular business.
For self-help, there is an extensive knowledgebase on the company's website containing instructions and guides on installing the products, using the web portal, using the apps and making the most out of the API and other integration tools. The ClearPathGPS site also holds webinars, FAQs, blog posts, case studies and information on product updates.
We like that if you seem to be experiencing a service interruption, you can check the vendor's status dashboard, at status.clearpathgps.com, to see if the system is having an outage or dealing with other technical issues. The company also posts announcements of operation problems on its Twitter feed. We appreciate this level of transparency.
Limitations
One downside of ClearPathGPS is that it has a 30-second refresh rate. That may be quick enough for some businesses, but it's not as fast as the refresh rates offered by some other top GPS fleet management service providers, like Samsara. Additionally, to get access to real-time alerts, you'll need the Pro plan, which costs $5 extra per vehicle per month, though this isn't a significant added expense.
Something else to keep in mind is that while ClearPathGPS is entirely capable of capturing driving infractions with its dashcam and sending the footage back to the platform, this function isn't integrated with any sort of driver training program. Some of the vendor's peers, like Motive and Force by Mojio, excel at using dashcam videos to promote driver accountability and training. Learn more in our detailed review of the Force system.
Methodology
We researched and analyzed the top GPS fleet management services to find the best options for businesses of various sizes. Our investigations included examining each provider's equipment, software platform, refresh rates, implementation and usability, pricing, customer service availability, integrations and scalability. To identify the top solution for businesses seeking an affordable service, we paid particular attention to costs, contract requirements, and the features and functionality that affect the value of the service. ClearPathGPS set itself apart by combining affordable rates with month-to-month contracts for well-featured packages.
FAQs
How much per month does ClearPathGPS charge?
ClearPathGPS charges $20 per vehicle per month for the Standard package and $25 per vehicle per month for the Pro package. In addition, there is a $30 monthly fee for a dashcam.
Does ClearPathGPS require you to sign a long-term contract?
No, ClearPathGPS doesn't require you to sign a long-term contract; it is one of the few GPS fleet management vendors that is flexible in this regard. The company provides its services on a month-to-month basis, and there is even a 30-day money-back guarantee.
Bottom Line
We recommend ClearPathGPS for …
Cost-conscious business owners who want to know upfront exactly how much fleet management software will cost them each month.
Businesses that don't need real-time alerts to manage their fleet.
Companies that don't want to commit to a vendor for a long time.
We don't recommend ClearPathGPS for …
Businesses that can't afford to pay a few dollars more for real-time alerts.
Companies that are looking for extensive driver accountability and training tools.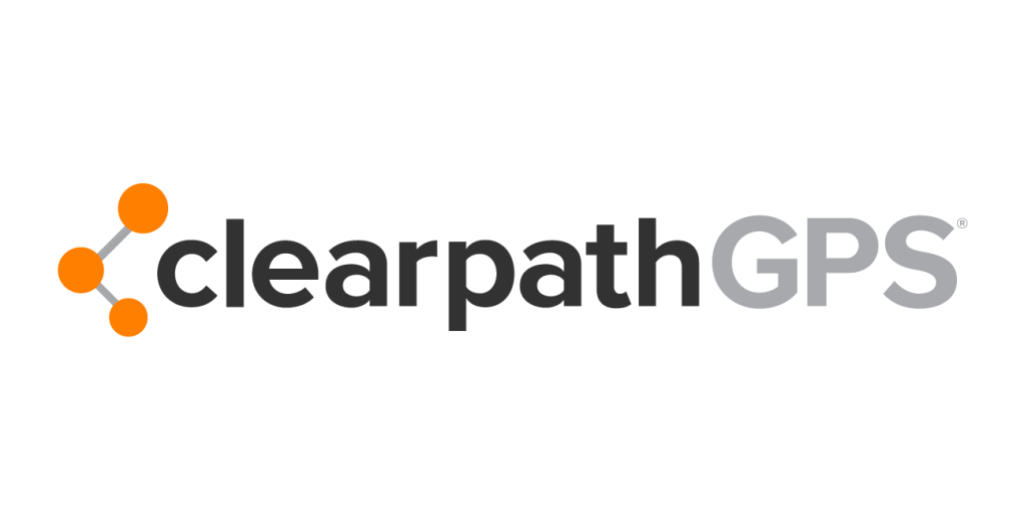 ClearPathGPS and Pricing
The Verdict
ClearPathGPS offers feature-rich GPS fleeting tracking software for an affordable price. You aren't locked into a long-term contract, nor do you have to spend a fortune to keep track of your fleet, making this service our best pick for affordability.

Mark Fairlie
Contributing Writer
Mark Fairlie has written extensively on business finance, business development, M&A, accounting, tax, cybersecurity, sales and marketing, SEO, investments, and more for clients across the world for the past five years. Prior to that, Mark owned one of the largest independent managed B2B email and telephone outsourcing companies in the UK prior to selling up in 2015.