ClearPathGPS Review
ClearPathGPS provides fleet managers with solid services at a competitive price. It's a transparent company that lists all its pricing and contract information on its website. Many companies we reviewed don't volunteer their pricing information. Instead, small businesses have to go through the sales process to find out more. It's helpful when a company publishes its pricing plans and agreement structures so you have an idea of what it will be like to work with the service before initiating the sales process. The service is flexible, with no long-term contracts, several types of devices and extensive reporting features.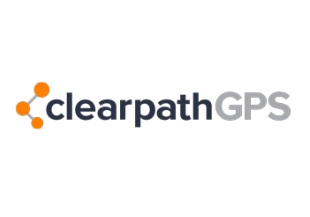 ClearPathGPS
The Verdict
ClearPathGPS is a good value for small business owners, with transparent pricing for its excellent fleet tracking services.
To view all our recommendations for GPS fleet tracking software, visit our best picks page.
The company has good reviews on several telematics review websites, but it lacks a page with the Better Business Bureau. Other highlights of this service include no vehicle minimum, a short refresh time on its software and helpful safety features. ClearPathGPS is a good value for small business owners to start fleet tracking.
Pricing and Contract
ClearPathGPS separates its offering into plans for vehicle tracking, asset or trailer tracking, and heavy equipment tracking, so you can focus on the functions you need. For the purposes of this review, we looked at the company's vehicle tracking plans and compared them to other services we reviewed.
There are two main software plans for vehicle tracking: Standard and Pro. The Standard plan costs $20 per vehicle per month. It includes all the main vehicle telematics features, like geofencing, traffic overlay, ELD support and driver reports. However, it lacks real-time alerts. Those features are reserved for the Pro plan, which costs $25 per vehicle per month and includes full compliance support and driver IDs. You can view all of ClearPath's pricing information here.
Once you've chosen a software package, you can choose the type of hardware device you need for your business. These devices include plug-and-play OBD II port devices as well as more advanced hardware. ClearPathGPS is also looking to introduce in-cab cameras soon. The specific prices of all these devices are listed in the pricing section of ClearPath's website.
The company doesn't require any long-term contracts, so you can partner with the company on a short-term basis. There's even a 30-day money-back guarantee, so you can try ClearPath's services before you decide to partner with the company. There's no minimum number of vehicles for this service; you can use it even if you only have one vehicle to track. Overall, ClearPath's pricing and contract are flexible and ideal for small businesses.
The software refreshes every 30 seconds, which is on par with other systems we reviewed. It offers IFTA, HoS and ELD compliance support.
Features and Services
Hardware and installation: ClearPathGPS provides a wide selection of hardware with different installation and setup requirements. The company has videos on YouTube to assist with installation should you choose a more advanced type of hardware.


Safety: ClearPathGPS supports driver safety scorecards and driver ID. This can help you coach your team to be more fuel-efficient and safe drivers, giving you an opportunity to issue incentives for high performance. It also allows you to control unauthorized use, stop side jobs and track your vehicles in the event of theft. You can read more about the company's safety features here.


Fuel performance: In addition to safety, ClearPathGPS reports on your fuel performance so you can get the most out of your fleet. It sends you alerts and reports for speeding and excessive idling and offers fuel card verification. You can read more about the company's fuel performance features here.


Maintenance: ClearPathGPS informs you of vehicle diagnostics and preventative maintenance. You can keep tabs on vehicle health and set reminders for maintenance like oil changes. Preventative maintenance alerts are available for Pro plan members. You can read more about the company's maintenance features here.


Alerts: You can set up instant alerts with ClearPathGPS if you are enrolled in the Pro plan. These alerts can be for safety, maintenance or fuel performance, whichever kind of insight you require. You can also set up after-hours, geofencing or unauthorized-use alerts.


Customer reviews: ClearPathGPS has good reviews on various telematics review websites. As of the writing of this review, though, it doesn't have a profile with the Better Business Bureau. While this may not be a major problem, this credential is sometimes a good tiebreaker as you search for the right service for your business.
Pros and Cons
Pro

ClearPathGPS provides great services at a good value.
The company is transparent about its prices and flexible in its agreement structure.

Con

It doesn't have a Better Business Bureau profile.
Ease of Use
ClearPathGPS has a decent software platform. While it may not be as intuitive as some of the other software in this category, it works on desktops, tablets and mobile devices, so you can check in on your fleet no matter where you are. Its application looks like it's on par for the industry. You can contact drivers, check in on your fleet and manage reports directly from the software.
Editor's note: Looking for a GPS fleet tracking system? Click the Compare Quotes button below to have our sister site BuyerZone connect you with vendors that can help.
Image Credit: vitpho / Getty Images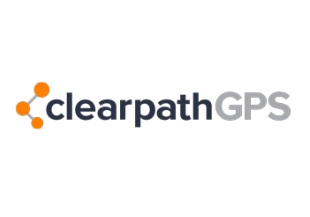 ClearPathGPS
The Verdict
ClearPathGPS is a good value for small business owners, with transparent pricing for its excellent fleet tracking services.

Matt D'Angelo
business.com Contributing Writer