Force by Mojio Review
A big cost of managing a fleet comes down to driver behavior. Accidents, idle vehicles and no-shows at job sites can cost businesses serious money. Clearly, driver accountability is an important aspect of fleet operations. The best GPS fleet tracking software vendors recognize that, offering features to ensure drivers remain safe and accountable behind the wheel. Force by Mojio stands out in that regard with its robust feature set, including the ability for your customers to track their delivery drivers. Many other GPS fleet software vendors let you monitor driver behavior but don't give that power to your customers. Force does this through its link-sharing feature. It also holds drivers accountable with its RoadScore tool, which ranks each driver's behavior on each trip. Add affordable pricing and no contract to the mix, and you can see why Force is one of our best picks for GPS fleet tracking.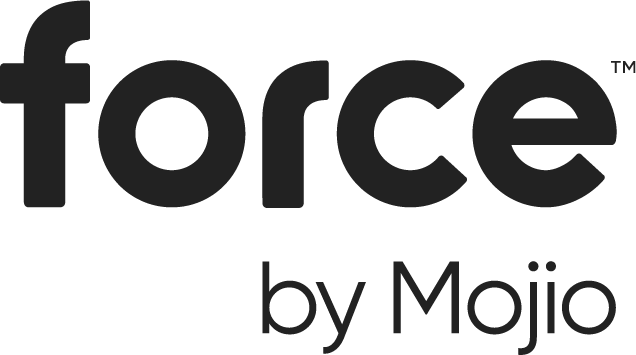 Force by Mojio
The Verdict
From its detailed tracking to its real-time alerts, Force by Mojio takes driver accountability seriously. With a 10-second refresh rate, detailed trip history, and affordable pricing, Force is our best pick for driver accountability.
Force by Mojio Editor's Score: 9.4/10
| | |
| --- | --- |
| Refresh rate | 10/10 |
| Contract length | 10/10 |
| Dashcam | 8/10 |
| Free trial | 10/10 |
| Hardware type | 9/10 |
Why We Chose Force as Best for Driver Accountability
Your delivery or service business is only as good as the workers you employ. If you have drivers or technicians who abuse your vehicles or are unsafe behind the wheel, it costs you money. That's why holding drivers accountable is so important. It's a delicate balance: You don't want to be too intrusive, but you do want to ensure your drivers are doing the right thing. Force by Mojio does a good job in ensuring that, which is why it's our best pick for driver accountability.
Let's start with its link-sharing feature. This recent addition lets your customers track their delivery drivers with only a 10-second delay. This is a good way to be transparent with your customers and is unique to Force by Mojio. It is also just one of the features that make this GPS fleet tracking software a standout for driver accountability. Another is its RoadScore, which rates drivers out of 100 for each trip and maintains a rolling average for every driver. Going by that score, you can rank and reward the safe ones.
Holding drivers accountable doesn't end there. Force's detailed trip history feature lets you keep tabs on your drivers, including their trips' start and end times, mileage, speed, routes, and driving behavior. We are impressed that the software automatically records every single trip. You won't have to worry about missing anything. It also has a 10-second refresh rate, which is quicker than some of its rivals in the industry. As you can see in our review of Verizon Connect, that software only refreshes every 30 seconds. Force also offers customizable real-time alerts, enabling you to keep tabs on the details that matter to your business.
FYI: Force takes driver accountability to the next level, enabling your customers to track your drivers in near-real time. This is a unique feature that increases transparency between you and your clients.
What We Like
Force by Mojio has a 10-second refresh rate, which is faster than most of the GPS fleet tracking software we reviewed.
The company's link-sharing tool, which lets your customers track their delivery drivers, is unique in the industry. It's an easy way to increase transparency and delight customers. Who doesn't want to track their order in real time?
You can set customizable alerts to keep tabs on your vehicles and drivers.
The RoadScore tool enables you to identify and reward your safest drivers.
What We Don't Like
Force does not offer a dashcam. We like that feature because it gives you the ability to view driver behavior in real time.
Force by Mojio is not accredited with the Better Business Bureau, which may give some business owners pause. However, it's not the only GPS fleet tracking vendor we reviewed to lack BBB accreditation. Our review of Samsara found that it isn't accredited either.
Tip: Scoring your drivers on their safety could be a great way to incentivize them to do better. Consider rewarding those with high scores and working more closely with the less safe drivers.
Ease of Use
We like that Force is simple to install and easy to use. The company tries to set itself apart from rivals in that regard. Force's software is cloud-based, which means there is nothing to install. Simply log in to your account from any web browser to track your vehicles.
The company's hardware is compatible with any vehicle that has an OBD-11 port, which is nearly all vehicles manufactured since 1996. Once you get your devices in the mail, all you need to do is plug them into the OBD-11 port in each vehicle and you're ready to go. When you log in to the program, you'll see a map with an overview of your fleet, including driver availability, fuel consumption and risky driver behavior. Click on the vehicles, drivers, geofences, and reports on the left-hand side to get more information on your fleet in near-real time.
Features and Services
Force has a number of valuable features and services.
Hardware and installation: Force's GPS fleet tracking hardware is plug-and-play and compatible with any vehicle that has an OBD-11 port. Its software is cloud-based, so there is nothing to install on your desktop or laptop computer.


Mobile app: Force's mobile app is available for Android and iOS devices. Through the app, you can see all your vehicles on a live map, with driver locations refreshing every 10 seconds.
Detailed trip history: With Force, you get a record of every trip's start, route, distance, duration, gas mileage, speed and driver behavior. That information can help you optimize routes and improve operations. You can prove where a driver is and whether they showed up at the job or delivery site.


Geofences: You can set up virtual boundaries and get notifications when vehicles enter or exit these perimeters. We find this particularly useful to track when technicians reach and leave a job site. The software will also alert you if your drivers use your vehicles for non-work purposes.


Safety: Force monitors drivers' behavior and records unsafe incidents, including harsh acceleration, cornering, hard braking, and speeding. You'll know the exact time and place the infraction occurred, and you can run detailed reports on drivers to improve their behavior. You'll also receive instant alerts if your vehicles are damaged, broken into or towed.


Maintenance: Force gives you a daily snapshot of your fleet's health, which we find valuable, because you'll know right away if something is wrong. Optional alerts will let you know if a vehicle is low on fuel or a device is low on battery power. Force will also alert you to any manufacturer recalls. You can manage your fleet's maintenance through the platform, which gives you a list of all the recommended services and records when they are completed.


Predictive maintenance alerts: Unique to Force, this feature uses proprietary algorithms based on the vehicle's make, model, and usage to predict which parts will need to be replaced soon. That includes the battery and air filter.
Bottom line: Force has a lot of features for tracking and holding drivers accountable – and it doesn't stop there. From its predictive maintenance alerts to its geofencing, Force packs a lot in an affordable GPS fleet tracking platform.
Pricing and Contract
Force is very transparent about its pricing – $18 per month per vehicle. It includes the GPS devices in this price and doesn't require a contract. You can learn about another no-contract service in our full review of ClearPathGPS.
Force offers a 30-day free trial and free shipping on its devices. There are no hidden fees with this vendor.
Customer Service
The company offers support by email and phone 24 hours a day. It also has a knowledge base on its website and YouTube video demos and tutorials.
Force by Mojio is not accredited by the Better Business Bureau. That in and of itself isn't a bad thing – many of our best picks are not accredited with the BBB – but it could be a tiebreaker for business owners on the fence about Force. Mojio does have good customer reviews on telematic review sites.
Did you know? Force is among the few GPS fleet tracking vendors we reviewed that don't require a long-term contract. With many vendors, you need to sign up for three years of service.
Limitations
Force is a great option for small business owners who want an affordable and easy-to-use GPS fleet tracking platform that holds drivers accountable. But there is one drawback that may be a dealbreaker for some business owners: the lack of a dashcam. A dashcam would give you even more insight into driver behavior and could be extremely valuable in the event of an accident.
What Is GPS Fleet Tracking?
GPS fleet tracking software enables small businesses to keep tabs on their company vehicles and drivers in practically real time. The software is designed to improve safety, reduce transportation times, and lower fuel costs. Most of the software lives in the cloud and communicates with in-vehicle plug-and-play or hardwired devices.
Methodology
To select the best vendor for driver accountability, we looked at the features each one offers to monitor and enhance driver safety. We narrowed down our pool to those that offer a driver's scorecard, extensive tracking and monitoring features, and tools to improve driver safety. From there, we looked at the price, overall features, and ease of use.
FAQs
How can you use RoadScore to hold drivers accountable?
RoadScore is a safety feature of Force that measures speeding, rapid accelerating, harsh braking, and cornering to assign drivers a score for each trip as well as an average score. With detailed information on what a driver is doing wrong, you can work with them to correct the behavior. RoadScore also enables you to reward drivers who are already safe, which could prompt others to drive more safely to improve their scores.
Why does Force let customers track drivers' movements?
If you let your customers track their deliveries or servicepeople in real time, they won't be left frustrated, wondering why there are delays. Force offers this function because the more transparency you can offer your customers, the more goodwill and loyalty it breeds.
Bottom Line
We recommend Force by Mojio for ...
Small business owners who need to stay on top of their drivers to ensure they arrive at job sites on time and safely.
Those who need low pricing without requesting a custom quote or being locked into a long-term contract.
We don't recommend Force by Mojio for ...
Small business owners who want to see what their drivers are doing in real time with dashcams.
Businesses with a large and complex fleet of vehicles to manage.
Business owners who care if the vendor is accredited with the BBB.
Image Credit: Getty Images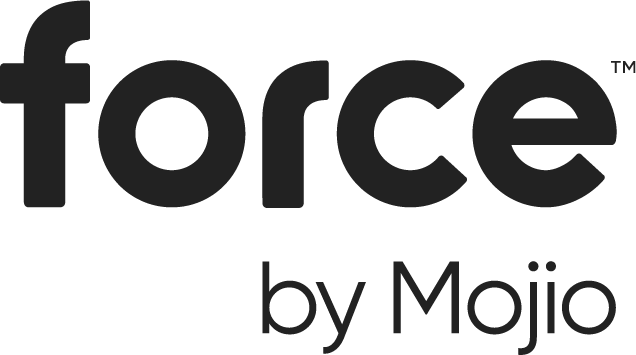 Force by Mojio
The Verdict
From its detailed tracking to its real-time alerts, Force by Mojio takes driver accountability seriously. With a 10-second refresh rate, detailed trip history, and affordable pricing, Force is our best pick for driver accountability.

Donna Fuscaldo
business.com Staff
Donna Fuscaldo is a senior finance writer at business.com and has more than two decades of experience writing about business borrowing, funding, and investing for publications including the Wall Street Journal, Dow Jones Newswires, Bankrate, Investopedia, Motley Fool, and Foxbusiness.com. Most recently she was a senior contributor at Forbes covering the intersection of money and technology before joining business.com. Donna has carved out a name for herself in the finance and small business markets, writing hundreds of business articles offering advice, insightful analysis, and groundbreaking coverage. Her areas of focus at business.com include business loans, accounting, and retirement benefits.