OnPay Payroll Software Review

OnPay checks all of the critical boxes of what very small businesses need in a payroll solution. Most importantly, it is extremely affordably priced. It has just one pricing plan, which takes away the confusion from business owners and HR professionals who have to determine which features and tools are worth paying for.

OnPay Payroll Software
The Verdict
OnPay is our top choice for very small businesses. It handles all payroll and payroll tax needs, has an easy-to-use online platform, and is reasonably priced.
With OnPay, you get access to all of the tools for the same price, and its cloud-hosted software is simple to use. Payroll can be complete in minutes, and the software's interface is clearly labeled, making it easy to understand and learn. Finally, OnPay offers excellent customer service. The support from the company was among the best we received during our analysis of payroll providers. It is for these reasons and more that OnPay is our choice as the best online payroll software for very small businesses with 10 employees or fewer.
OnPay Pricing and Service Plans
OnPay offers one service plan for all users. All OnPay users have access to every feature of the software. OnPay's pricing is based on monthly costs. With this payment structure, you can run payroll as many times as you want each month for the same cost. In contrast, some providers have a per-payroll cost structure, charging you each time you run payroll.
OnPay's monthly cost has two parts: a $36 base fee, which you pay no matter how many employees you have, and then a $4 charge for each employee. The base fee stays the same each month; it's the overall employee cost that increases or decreases based on your staffing levels. An employee is defined as anyone you run payroll for. This includes all full- and part-time W-2 employees, as well as 1099 contractors or freelancers you hire for specific projects.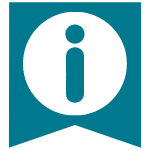 Did You Know: There are no contracts to sign with OnPay. You pay month to month and can cancel at any time without incurring penalties.
The only other fee that you may incur is for year-end tax forms. While there is no cost to print W-2 and 1099 forms on your own, there is an additional charge if you want OnPay to print them and send them either to your office or directly to each employee. OnPay charges $5 each (plus shipping) to mail the forms to your office and $6 each (plus shipping) to mail the forms directly to employees' homes.
One benefit of OnPay is that the first month of service is free. You can sign up and run a couple of payrolls to ensure you like the software and that it meets your needs. If it doesn't, you can cancel without penalty.
OnPay recently announced a partnership with Highstreet to produce accounts payable automation tools that can be used in conjunction with the Oracle NetSuite ERP platform. Accounts payable automation reduces the time and cost associated with running payroll for both employees and contractors – so, if your business uses Oracle NetSuite, these tools from OnPay could offer you a strategic advantage.
OnPay Payroll Features
OnPay offers many services, features and tools that very small businesses will find valuable.
Payroll Processing
The software automatically calculates the pay for each worker based on their pay rate and hours worked. All you have to do is enter the hours each employee worked and any bonuses or commissions they earned. The software handles the rest. It withholds the proper taxes and any other deductions, such as for health insurance or other benefits.
Unlimited Payroll Runs
You can run as many payrolls as you want each month. This allows you to have different pay cycles for different employee types, which may be beneficial to businesses that pay both full- and part-time employees as well as freelancers or other contractors. Since you can run as many payrolls as you want, you can pay W-2 employees every two weeks and contractors whenever you like, such as monthly or weekly.
Payroll Deductions
The payroll software allows for various deductions, including dollar amounts, percentages, goal or loan deductions that automatically stop, retirement plan contributions, and health insurance. OnPay automatically calculates deductions and includes them on each pay stub.
Employee Types
You can pay all employees and workers with OnPay, regardless of their tax status. The software allows you to make payments to both full- and part-time W-2 employees as well as 1099 contractors and freelancers. You simply need to designate which type of worker the person is in the software, and it will withhold the correct taxes automatically.
Payment Options
OnPay gives you options as to how you pay your employees. You can pay them via direct deposit, paper check or prepaid debit card. With direct deposit, paychecks are automatically deposited into each employee's bank account two days after payroll has been processed. If your employee prefers a paper check, you can print it from your business's printer. (No special software is necessary for this, but you will need check stock for your printer.) The third option is to have the money automatically deposited to a prepaid debit card. Once the money is deposited onto the card, the employee has full access to the funds.
Payroll Taxes
OnPay automatically calculates your payroll taxes; fills out and files the required local, state, and federal forms; and pays the proper amount to each agency. OnPay guarantees that taxes will be paid on time and correctly. If an error is made, OnPay assumes all responsibility. The company fixes the mistake and pays any fines resulting from the error.
Employee Self-Service
Employees can access the software to review their pay stubs and year-end tax forms. Self-service also allows employees to conduct their own onboarding. They can log in to the system and enter their personal details, such as their address and banking information. This is a huge timesaver for you or other admins. Employees have lifetime access to their accounts, so they can log in to review their pay stubs or year-end tax forms even after they move on to other jobs.
New-Hire Reporting
Whenever a business hires a new employee, it is required to report that information to the state where it operates. OnPay reports all your new hires to the government for your business.
Time Off
This payroll solution manages accruals of paid time off (PTO). OnPay allows you to set accruals by pay period, year, or hours worked. Employees can view the time they accrued on each of their pay stubs.
Integrations
OnPay integrates with popular programs and services that many businesses use. These integrations can save you the time of inputting data into each separate program. Among the programs that integrate with OnPay are QuickBooks Online, Xero, Kabbage, TSheets, When I Work, Deputy, Humanity, America's Best 401k, Guideline, Vestwell, ThinkHR, PosterElite and Magnify.
Added Services
In addition to payroll software, OnPay offers retirement savings plans, workers' compensation insurance, employee benefits and an online HR library.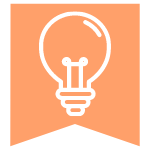 Tip: Onpay's competitive list of features, and partner integrations
OnPay Pros
OnPay handles all payroll responsibilities for your business. You can run an unlimited number of payrolls in the system each month and pay both W-2 and 1099 workers by direct deposit or printed checks. The service also takes care of your company's payroll tax obligations by calculating, filing and paying payroll taxes on your behalf.
OnPay's ease of use is one reason we selected it as the best payroll service for very small businesses. The software's interface is all clearly labeled, which makes running payroll and using the software simple.
Since OnPay is a cloud-hosted service, there is no software to install or maintain. You can access the payroll software from any web browser. This means you can run payroll from your office computer, a computer at your home, or your laptop when you are away from the office.
In addition, OnPay has a mobile-friendly website that lets you and other admins log in from your smartphones and tablets. From the mobile website, you can see the company's payroll history, review and update employee information, enter hours, and calculate, review, and submit payroll.
Once you log in to the system, it is very easy to run payroll. After clicking on the homepage's Payroll tab, you select the employees you want to pay. You then add the hours each employee worked, make sure the proper deductions are withheld, and add any bonuses or commissions they earned. For salaried employees, all of their information is saved in the system, so you don't have to add their hours manually.
OnPay then calculates the payroll and allows you to review the totals. If the totals are accurate, the payroll will run. Then, paychecks are deposited directly into your employees' bank accounts or prepaid debit cards, or you can print checks using your own printer. After you've run payroll, the software sends an email to employees letting them know when they can check their bank accounts or prepaid debit cards for the deposit, or when they will receive their checks.
Adding employees to the software is also simple. You can add them yourself or ask employees to do it themselves. The information needed for each employee includes their name, address, birthdate and start date. Those using direct deposit will also need to add their banking information. Once these basics are entered in the software, you add the employee's pay rate, how often they are paid, and state and federal tax withholdings. Employees can be paid once that information is saved in the software.
For businesses switching to OnPay from another payroll company, OnPay transfers all of the employee information from the previous payroll provider into the OnPay software. This process typically takes three days.
OnPay Cons
While we were highly impressed with OnPay, a couple of things could be drawbacks depending on your needs. One, OnPay lacks a mobile app. While its website is mobile friendly, some mobile users prefer using an app.
Another drawback is the fees OnPay charges to print year-end tax forms. Many other services we evaluated don't charge extra to provide your business or your workers with their W-2s or 1099s.
OnPay Customer Service
We were extremely pleased with the support we received from OnPay. To test its customer service, we contacted the company numerous times by phone, posing as a very small business owner in need of payroll software.
The service we received each time could not have been better. Our first call impressed us the most. Rather than a typical support or sales representative answering our call, we were greeted by a company executive. Upon hearing that we were interested in the software, he didn't pass us off to someone else. Instead, he spent more than half an hour on the phone with us, explaining everything about the system and how it works. He also discussed the history of the company and how it differs from other payroll companies. This was a level of service we have never received from any other service provider we've contacted.
While all our subsequent calls were handled by support and sales representatives, we continued to receive top-notch service. Everyone we spoke with at OnPay answered each question clearly and thoroughly.
We were pleased that none of the OnPay representatives we spoke with tried to pressure us into signing up for the service. Unlike some providers we called, who seemed more concerned about signing us up as a customer, OnPay's reps simply listened to our questions and answered them as best they could.
OnPay offers customer support over the phone between 9 a.m. and 8 p.m. (ET), Monday through Friday. Additionally, the OnPay website offers live chat and a knowledgebase with detailed answers to many frequently asked questions. This gives you a quick way to get your questions answered without ever picking up the phone.

OnPay Payroll Software
The Verdict
OnPay is our top choice for very small businesses. It handles all payroll and payroll tax needs, has an easy-to-use online platform, and is reasonably priced.

Chad Brooks
business.com Staff
Chad Brooks is a writer and editor with more than 20 years of media of experience. He has been with Business News Daily and business.com for the past decade, having written and edited content focused specifically on small businesses and entrepreneurship. Chad spearheads coverage of small business communication services, including business phone systems, video conferencing services and conference call solutions. His work has appeared on The Huffington Post, CNBC.com, FoxBusiness.com, Live Science, IT Tech News Daily, Tech News Daily, Security News Daily and Laptop Mag. Chad's first book, How to Start a Home-Based App Development Business, was published in 2014.