Paychex Payroll Software Review

Update: This review has been updated to include information about the Paychex Loan Forgiveness Estimator, for use with Paycheck Protection Program (PPP) loans.

Paychex Payroll Software
The Verdict
Paychex is the best online payroll option for large businesses, because it can serve businesses with up to 1,000 employees, handles all payroll and payroll tax responsibilities, is available in multiple plans, and integrates with several other services
Bigger companies have different payroll needs from small businesses. They need a solution that can offer basic human resources services, reliable payroll processing features and dependable payroll tax management. Paychex absolutely fits this bill. It is our choice as the best online payroll service for larger businesses.
Why Paychex Payroll?
Paychex offers a flexible, full-featured payroll service for payroll processing and payroll tax obligations. The company provides a host of other services as well. You can choose the payroll schedule you want – weekly, biweekly, semimonthly or monthly – and pay all types of employees, including part-time W-2 employees, 1099 contractors and other freelancers.
A one-size-fits-all solution may work for small businesses, but larger ones have complicated needs. They need a solution that offers a range of plans and can be customized to meet critical needs.
What makes Paychex an appealing option for larger businesses is the flexibility in its service offerings. The Paychex Flex platform is available in four different service plans that vary in features. In addition to plans designed for small businesses, there are service plans built specifically for large and enterprise organizations.
The plans for midsize and enterprise businesses go beyond the traditional payroll processing services by including HR tools and features, such as onboarding, HR administration, and pre-employment background check services.
Large businesses also want flexibility in how employees are paid. You can pay your employees in multiple ways with Paychex. All of its service plans allow payments by direct deposit and prepaid debit cards, while three of the plans also allow paper checks. Paychex offers check signing and check logo services.
Typically, larger organizations look for payroll services as part of a complete human resources platform. Many enterprise businesses want a platform that can also manage time and attendance, benefits administration, and hiring. Paychex fills those needs for employers. In addition to payroll processing, Paychex Flex supports online timekeeping, benefits administration, compliance services, employee onboarding, employment screening, retirement plans, business insurance and health insurance.
Paychex has taken proactive steps to give its customers the tools they need to adapt to the COVID-19 pandemic, most recently adding a PPP Loan Forgiveness Estimator tool to the Flex, Oasis, and SurePayroll platforms.
The PPP Loan Forgiveness Estimator leverages payroll data stored in Paychex to automate much of the application process for a PPP loan. Additionally, you can enter projected expenses and the uses for anticipated PPP funds to see how much would qualify for forgiveness under current guidance from the U.S. Small Business Administration (SBA).
Paychex also offers guidance on the employee retention tax credit and how small businesses can claim it while also qualifying for PPP loan forgiveness.
Paychex Payroll Pricing and Service Plans
Paychex offers custom pricing for its services. None of the representatives we spoke with, however, would provide pricing estimates on any of the service plans, so we can't pass along any price quotes.
Paychex offers four service plans: Express Payroll, Paychex Flex Select, Paychex Flex Pro and Paychex Flex Enterprise. All the plans include Paychex's core payroll processing and payroll tax administration services.
Here is a breakdown of each plan:
Express: This is the most basic of Paychex's service plans. In addition to the payroll processing and payroll tax services, the Express plan includes new-hire reporting, direct deposit, prepaid debit cards, an employee financial wellness program, and 24/7 phone and chat support.
Paychex Flex Select: This is the most popular plan for small businesses. It includes everything in the Express plan plus access to a dedicated payroll specialist, labor compliance poster kits and paper check options.
Paychex Flex Pro: Designed for midsize businesses, this plan includes everything in the Select plan plus garnishment payment service, onboarding tools and pre-employment background screening.
Paychex Flex Enterprise: This is the most comprehensive plan, designed for larger organizations. It includes everything in the Pro plan plus custom analytics, reports and HR administration.
Since pricing is customized, you'd be best served by contacting Paychex directly and speaking with a sales representative to get specific information on pricing. Once they learn how many employees you have, how often you plan to run payroll, and what additional Paychex services you may be interested in, they should be able to give you a detailed price quote.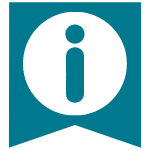 Did You Know: Paychex offers a number of different options for service plans, but make sure you do your diligence with your representative to get the best value for your business.
Features
Paychex offers a number of different services and features, including the following:
Payroll processing: Paychex handles all of your payroll processing. The payroll software calculates how much each employee should be paid based on the hours they work and their pay rate. It also accounts for any additions, like bonuses or commissions, and deductions for things like health benefits.
Paycheck options: You can pay your employees by direct deposit, check or pay card. If your employees choose to be paid by check, Paychex prints the checks and mails them to you, or you can print your own checks onsite.
Payroll tax: Paychex handles all your payroll tax compliance issues. The service calculates, files, and pays your payroll taxes on time and ensures they are accurate. You don't have to worry about errors, because Paychex backs up its services with an accuracy guarantee. The guarantee states that Paychex pays the penalties if there are any mistakes in your payroll taxes. The service also processes year-end W-2 and 1099 forms for your employees.
Payroll reports: Paychex provides employers with more than 160 payroll-related reports. Enterprise users can also create their own custom reports.
New-hire reporting: The payroll service handles all the state-required reporting when you hire a new employee or contractor.
Accounting integrations: Paychex allows businesses to link their payroll data to popular accounting software, such as QuickBooks and Sage. [For more details, read our QuickBooks review for more information.]
Unemployment insurance: Paychex helps businesses manage the entire unemployment insurance process.
Employee financial wellness program: This program provides a variety of tools and education to help employees meet their financial goals. It also allows for short-term loans.
Onboarding: Paychex offers Pro and Enterprise service users a number of employee onboarding tools. This allows new staff members to complete their new-hire documents, such as tax withholdings  , in a paperless format.
Background screening: The Pro and Enterprise plans include a limited number of pre-employment background checks.
HR administration: These tools include options to track performance reviews, manage employee training, and store important documents safely in the cloud.
Additional services: Paychex offers a wide range of other business services, including time and attendance systems, employee benefits and benefits administration, compliance services, records administration, hiring services, business insurance, business loans, payment processing, tax services, incorporation services, and online marketing services.
Ease of Use
The Paychex Flex platform is very easy to use. As a cloud-hosted system, it's accessible from any web browser. You can also manage your payroll from the Paychex mobile app, which is available on iOS and Android devices.
When you log in, the homepage provides a quick glance at your important information. This includes a notice of when your next payroll is due, a link to start the payroll process, upcoming check dates, the cash required for the next payroll, and a quick link to the payroll reports section of the system.
Running payroll is a simple task with just a few steps. All you have to do is enter your payroll information (salaries, hours worked and pay rates), confirm that the data is correct, and submit the payroll for processing. Rather than running payroll manually each pay period, you can set up recurring amounts for faster processing.
The system offers employee self-service. Employees get their own login so they can access the system to see their paystubs and year-end tax documents.
In addition to accessing the payroll tools and features, you can use the Paychex Flex platform to access other Paychex services your business uses.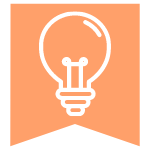 Tip: Review all agreements pertaining to customer services before signing with Paychex to ensure your business is protected.
Customer Service
We were disappointed in the customer service we received from Paychex. To test the customer support, we contacted the company multiple times by phone and email, posing as a business owner interested in payroll services.
When we called the company, the representative we spoke with refused to give us any details about the system and its cost over the phone. He said we would have to meet in person for him to explain the system fully and give more information on pricing. When we explained that we were just looking into payroll systems and wanted to see how Paychex compared to its competitors in pricing, the representative said he couldn't even provide us with an estimate.
Additionally, even though we said we were only looking for payroll services at this time, the representative kept trying to sell us on Paychex's other services. So, while the representative peppered us with questions, he wasn't able to answer any of the questions we had for him, which was disappointing.
The service we received over email wasn't much better. When we reached out to a representative and explained we were interested in learning more about the different service plans and pricing, we didn't receive the level of information we were looking for. While the representative sent a document with a service plan comparison, he offered no other information. He didn't offer to walk us through the plans or give us more detailed information on the services available. We still didn't receive any type of price quote or estimate either.
One positive of Paychex's customer support is that Select, Pro and Enterprise plan users receive a dedicated payroll specialist to handle any issues. Many of the other payroll services we looked into don't offer a dedicated point person to help with problems.
Regardless of the plan you use, Paychex support is available by phone and live chat 24/7.
Drawbacks
The biggest drawback we encountered with Paychex was the customer support. Nearly all of the other payroll companies we investigated were willing to speak with us over the phone and provide detailed answers to our questions about what their service offers and how it works. Most of them also provided a price estimate to give us an idea of how much their payroll software would cost us.
We were also disappointed to see that, as of March 2021, more than 260 complaints had been filed against the company with the Better Business Bureau in the last three years. However, Paychex is an accredited member of the BBB with an A+ rating.

Paychex Payroll Software
The Verdict
Paychex is the best online payroll option for large businesses, because it can serve businesses with up to 1,000 employees, handles all payroll and payroll tax responsibilities, is available in multiple plans, and integrates with several other services

Chad Brooks
business.com Staff
Chad Brooks is a writer and editor with more than 20 years of media of experience. He has been with Business News Daily and business.com for the past decade, having written and edited content focused specifically on small businesses and entrepreneurship. Chad spearheads coverage of small business communication services, including business phone systems, video conferencing services and conference call solutions. His work has appeared on The Huffington Post, CNBC.com, FoxBusiness.com, Live Science, IT Tech News Daily, Tech News Daily, Security News Daily and Laptop Mag. Chad's first book, How to Start a Home-Based App Development Business, was published in 2014.