Sage Business Cloud Accounting Review
By Lori Fairbanks
Last Modified: January 15, 2019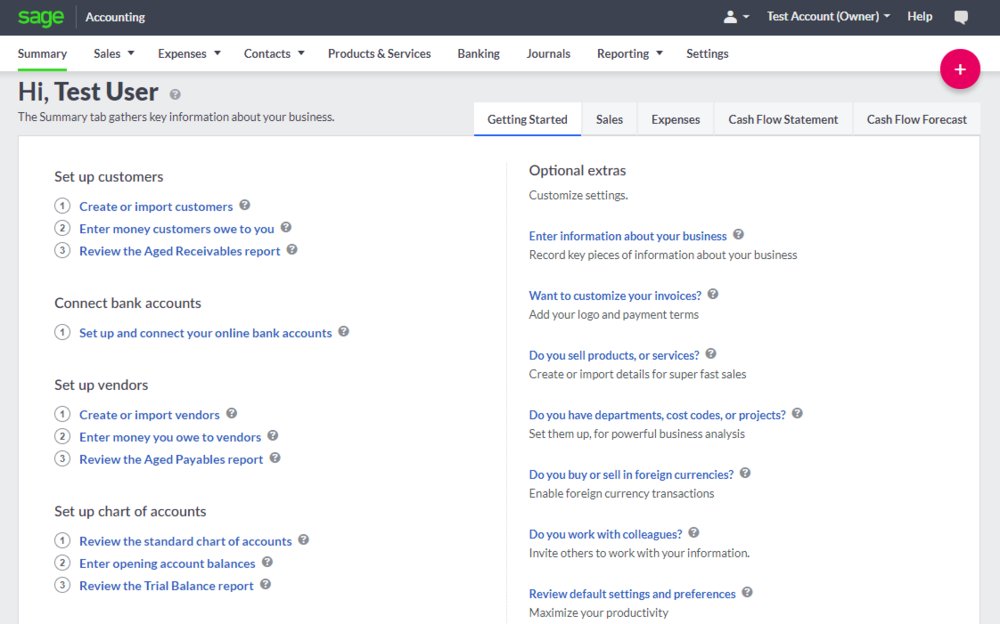 The Summary screen on the dashboard has a Getting Started tab that lists specific tasks that help you use the software. You can see a graphical display of your financial data on the other tabs (Sales, Expenses, Cash Flow Statement and Cash Flow Forecast).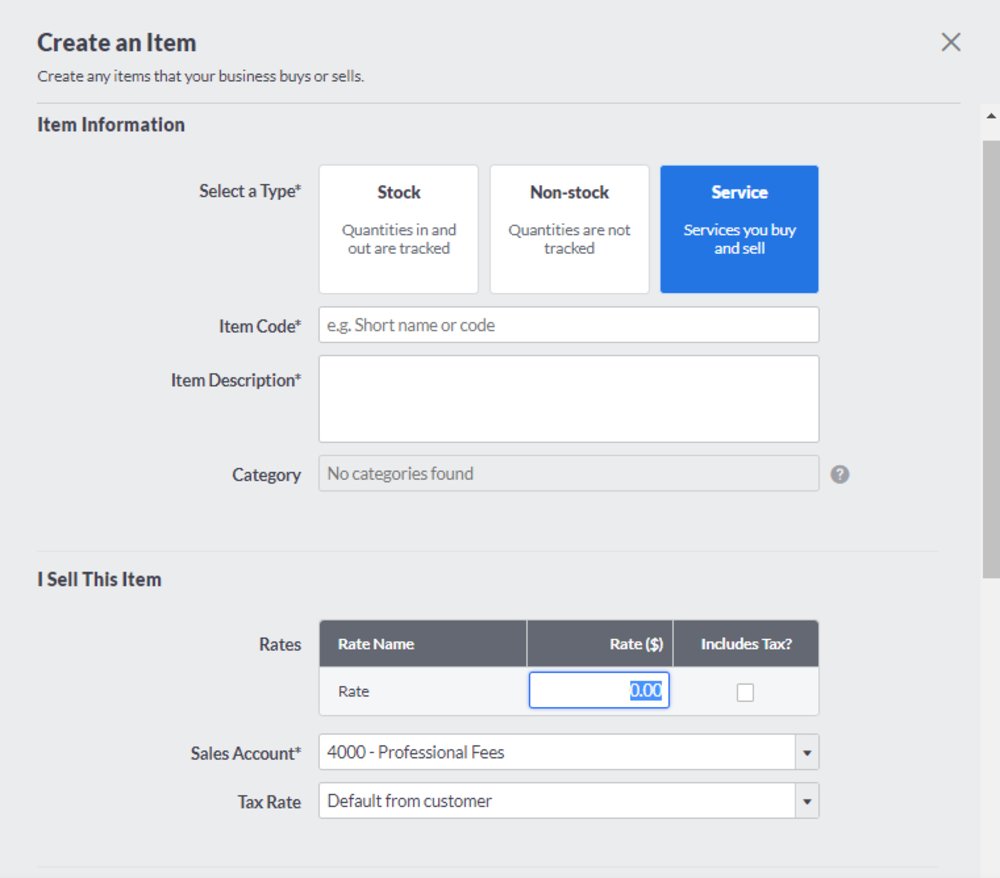 As you add items to the software, you can set rates for your services and decide if you want the accounting software to track inventory.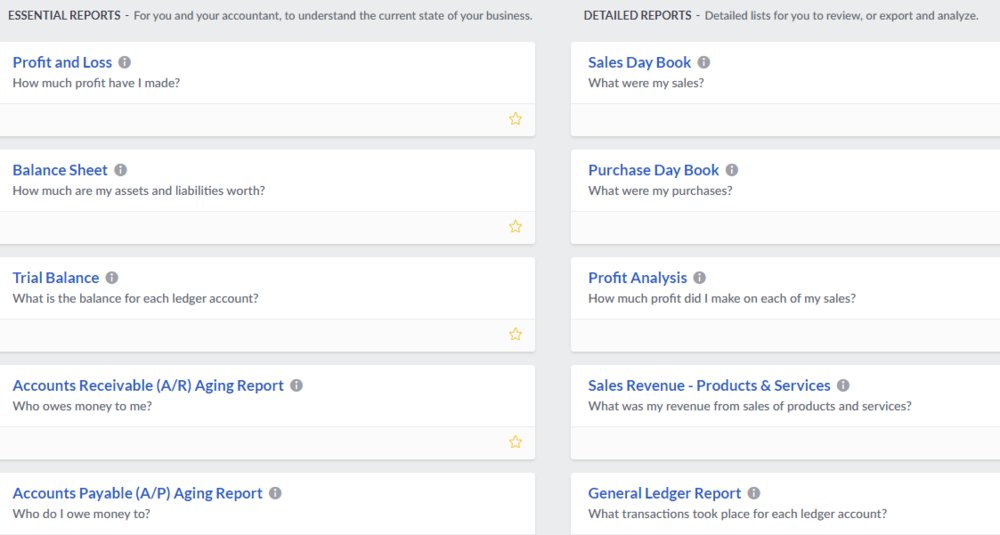 You can choose a template, accent color and font, and upload your company and association logos to customize your documents.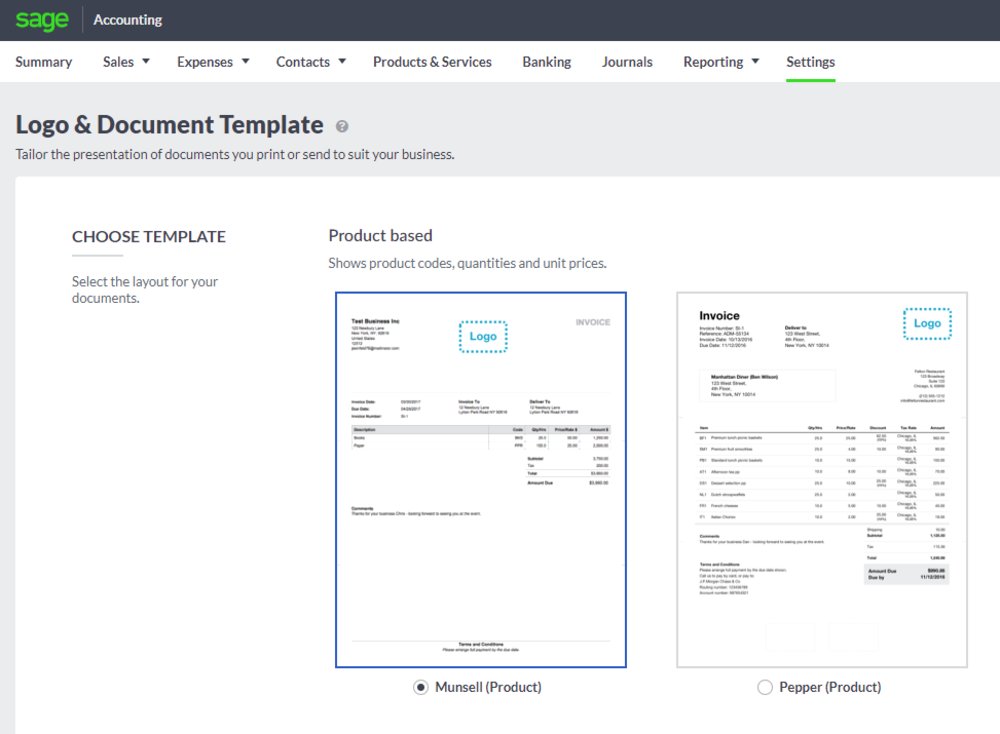 You can choose a template, accent color and font, and upload your company and association logos to customize your documents.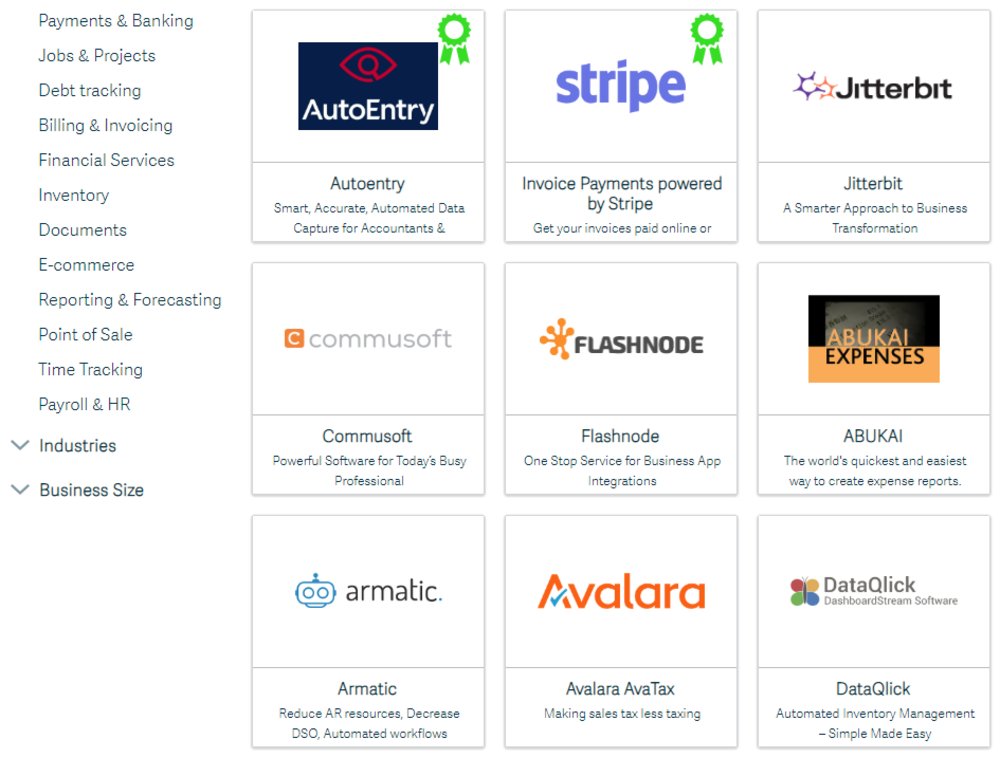 Dozens of integrations are available for Sage Business Cloud Accounting though the Sage Business Cloud Marketplace.
Sage Business Cloud Accounting, formerly Sage One, is accounting software for small businesses. It's affordable and easy to use with a strong selection of features, including invoicing, reporting and expense tracking. It has a mobile app for both Apple and Android phones and tablets that allows you to perform core accounting tasks, and monitor your business finances when you're away from the office. Two plans are available, so you can choose the version of the software that best meets your business's needs.
Visit our best picks page to see all of our recommendations for small business accounting software.

Pricing
Sage Business Cloud Accounting's pricing is competitive. Like other top accounting software applications, you pay a monthly subscription fee instead of purchasing a license and annual updates. The software is updated on a regular, frequent basis and you always have the latest version. Your subscription also includes customer support. Two plans are available:
Accounting Start costs $10 per month and supports a single user. It includes a bank feed, invoicing, expense management and reporting. A mobile app is available for iPhone, iPad and Android phones.
Accounting costs $25 per month and supports multiple users and multiple companies. It has all of the Start features plus bill tracking and simple inventory management. It allows you to create quotes and estimates, and you can also use it to forecast your cash flow.
There's no contract, so you can cancel anytime without incurring early termination fees. You can also upgrade your account from Start to Accounting at any time.
Ease of Use
As with the other accounting software we reviewed, you can set up your Sage Business Cloud Accounting account online in just a few minutes. When you first log in, you're greeted with a Getting Started checklist on the Summary menu that lists that tasks you need to complete to get up and running with the software. The other tabs on this screen – Sales, Expenses, Cash Flow Statement and Cash Flow Forecast – display your key information as attractive graphs and charts that give you a clear overview of your business's health.
Time-saving Features
With the Accounting plan, you can create quotes and estimates and convert them to invoices with a single click. If you want to offer customers the option of paying invoices online, you can connect your Stripe account to the software.
You can also connect your bank and credit card accounts to your Sage Business Cloud Accounting software. It automatically downloads your transactions and now has a smart bank reconciliation tool that automatically matches your bank transactions to those you've created in the software. If some transactions remain unmatched, you can search for possible matches from a filterable list.
As mentioned above, with your account you receive access to Sage's mobile app. You can use it to create and send invoices, take pictures of receipts, record expenses and view graphs of your business's performance, allowing you to keep tabs on your business and quickly accomplish accounting tasks when you're on the go.
Other Features
Sage Business Cloud Accounting tracks inventory, and you can set reorder quantities and manually adjust stock quantities as needed. You can enter items into the system manually or import in bulk using a spreadsheet, which is a timesaver if you carry a lot of items. You can have multiple sales prices for each item and add categories and descriptions.
You can run more than 20 financial reports that help you analyze the health of your business, including profit and loss, balance sheet, trial balance, general ledger and aging reports. From the reporting menu, you can click the star icon next to the reports you use most so you can easily find them under the favorites tab.
Additional Considerations
Nearly 40 integrations for Sage Business Cloud Accounting are available through Sage Marketplace, allowing you to connect to other business software such as your POS and CRM systems.
If you need help using the software, the company's website features multiple resources, including a blog, community forum, knowledgebase and how-to videos. You can purchase training courses through Sage University as well. For customer support, you can reach out to the company by phone, live chat, email or support ticket.

Drawbacks
There isn't an option to create recurring invoices using Sage Business Cloud Accounting, which may be inconvenient if you offer any subscription products or services. The software also lacks the ability to schedule automatic payment reminders, but as a workaround, you can schedule it to send your customer a monthly invoice statement.
Another missing feature is the ability to track billable hours and add billable expenses to invoices. As a workaround, you can manually enter billable time and expenses to invoices, but there isn't a built-in feature that streamlines these tasks, and you can't attach receipts to invoices.
Finally, although it can track inventory, it doesn't create purchase orders, which would be useful features for businesses that sell products.

Ready to choose your Best Accounting Software and Invoice Generators of 2019? Here's a breakdown of our complete coverage:

Lori Fairbanks
Lori Fairbanks has years of experience writing and editing for both print and online publications. After graduating from Brigham Young University with a Bachelor of Arts in English, she worked as a magazine editor and then as a freelance writer and editor for a variety of companies, including marketing firms and a medical university. She now writes for Business.com and Business News Daily about financial systems and services for small businesses, such as accounting software, credit card processing and point-of-sale systems.