Intuit QuickBooks Payroll Review

Update: This review has been updated to include information about QuickBooks' integration with HubSpot, which includes new improvements to tools associated with the sales process.

Intuit QuickBooks Payroll
The Verdict
QuickBooks Payroll is our choice for the best online payroll system for small businesses. It offers a range of service plans, allows unlimited payroll runs each month, and is easily managed through an online portal that makes processing payroll simple.
QuickBooks Payroll from Intuit has everything small businesses are looking for in a payroll solution. It offers flexible service plans, so you only pay for the services you need. Additionally, the software is easy to use, includes all of the features and tools you need to run your payroll quickly and efficiently, and works in tandem with QuickBooks' accounting software, the most popular accounting software on the market. It now also offers options for additional HR services. Few payroll services provide this type of comprehensive service, which is why QuickBooks Payroll is our choice as the best online payroll service for small businesses. We chose Intuit from an initial pool of more than 70 payroll companies.
QuickBooks Payroll Pricing and Service Plans
Part of the appeal of QuickBooks Payroll is that it is available in multiple service plans with varying price points. This gives most businesses, regardless of their budget, the ability to use this software in some way.
QuickBooks Online Payroll is available in three service plans. All three include full-service payroll processing and can cover all of your payroll tax needs.
Core: The Core plan costs $45 per month, plus $4 per employee. It includes auto-payroll options, health insurance benefits, workers' compensation management and next-day direct deposit.
Premium: The Premium plan costs $75 per month, plus $8 per employee. In addition to everything in the Core plan, it includes same-day direct deposit, access to an HR support center, mobile time tracking and expert setup review.
Elite: The Elite plan costs $125 per month, plus $10 per employee. It includes everything in the Premium plan, plus customized setup, project tracking, and a tax penalty protection of up to $25,000. You also get access to a personal HR advisor who can provide professional guidance on critical HR issues.
You can add the QuickBooks accounting software to all of these plans. The Self-Employed plan costs $15 per month, while the Simple Start plan is an additional $25 per month. The Plus plan costs another $70 per month, and the Advanced plan costs $150 per month.
At the time of this update, QuickBooks is offering a 50% discount on the above rates for the first three months. All of these plans include a 30-day free trial.
Besides the QuickBooks Online Payroll subscriptions, you can also purchase a QuickBooks Desktop monthly payroll subscription. The three desktop payroll plans – Basic, Enhanced and Assisted Payroll – differ in price and included services.
Basic: This plan costs $29 per month, plus $2 for each employee. When starting out, you save 30% on the monthly base fee for the first six months. It only includes payroll processing; Intuit doesn't handle any tax responsibilities with this plan. This plan offers direct deposit, the option to instantly print paychecks for both W-2 employees and 1099 workers, and live customer support.

Enhanced: This plan costs $45 per month, plus $2 per employee. You save 50% on the first six months when you sign up for this plan. The Enhanced plan includes payroll processing and some payroll tax obligations. With this plan, Intuit calculates all federal and state payroll taxes for you, but you are responsible for making all tax payments. The service automatically fills in all the federal and most state payroll tax forms for you, and it gives you the option to pay these taxes electronically. This plan also allows you to print out year-end tax forms for employees.

Assisted Payroll: This plan costs $109 per month, plus $2 per employee. There is a 70% discount for the first six months. The Assisted plan handles all your payroll and payroll tax responsibilities. It calculates, files and pays payroll taxes for you. It also provides a guarantee that your payroll taxes will be paid on time and accurately; if any mistakes are made, Intuit corrects them and pays any incurred fines. Intuit sets up the service for you by inputting all employee information into the online platform. It also processes and prints year-end tax forms.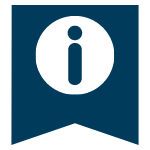 FYI: An appealing aspect of QuickBooks Payroll is that none of the service plans require long-term contracts. You can pay month to month for each plan and cancel at any time without incurring a penalty.
QuickBooks Payroll Features
QuickBooks' payroll service offers many features that will appeal to small businesses.
Unlimited Payroll Runs
With QuickBooks, you can run payroll as many times as you want each month. You can pay your employees weekly, biweekly, semimonthly, or monthly, all for the same cost. Additionally, if your business uses 1099 contractors or freelancers, you can pay them whenever you want, and you don't need to have them on the same pay cycle as your W-2 employees.
Employee Payment Options
You can pay employees and 1099 workers via direct deposit or paper check. With paper checks, you can use preprinted check stock that has your company information and logo on it or blank check stock. You can also use plain paper to print pay stubs and then write out a check by hand.
Payroll Taxes
Intuit can take care of all of your payroll tax responsibilities. This includes calculating, filing, and paying your local, state, and federal payroll taxes. When the taxes have been filed, Intuit sends you an email notifying you it has been completed. With QuickBooks Desktop Payroll, this level of service is only offered on the Assisted plan. Both the Elite and Assisted plans include tax penalty protections, meaning Intuit assumes all responsibility should it make a mistake calculating your payroll taxes.
Year-End Tax Forms
QuickBooks takes care of your year-end tax form responsibilities. The service automatically prepares your W-2 forms and files them with the IRS. It also delivers W-2 forms to your employees.
Paid Time Off
This payroll software can track PTO accruals. You can set up the system for accruals based on certain dates (e.g., the beginning of the year or the employee's anniversary date), each pay period, or by hour worked.
Payroll Reports
QuickBooks offers several payroll reports, such as payroll summaries and details, as well as reports for tax payments and liabilities. Other reports include total costs, workers' compensation, deductions and contributions, and vacation and sick time.
QuickBooks Integration
QuickBooks Online's integration between its payroll and accounting software can be a real timesaver. The two services seamlessly transfer data to one another, so you never have to manually enter data into both programs.
Additionally, QuickBooks recently announced improvements to its integration with HubSpot, a popular customer relationship management (CRM) tool. The integration includes more automated data entry, reducing the time it takes to double-enter data and improving accuracy throughout the system. It also includes a centralized dashboard and the ability to develop custom financial workflows, which allow you to move invoices seamlessly between the systems.
QuickBooks Payroll Pros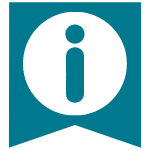 Did You Know: QuickBooks' payroll software is extremely easy to use. It is a cloud-hosted system that doesn't require any special software to install or maintain. Since it is hosted in the cloud, it is accessible anywhere with an internet connection.
The system's online platform is simple to navigate. The interface is clearly labeled, making it easy to find what you need when you need it. The homepage displays a running to-do list of your tasks.
When it is time to run payroll, you can complete the process in just three steps. First, you select the employees you want to pay, the hours each one worked, and any vacation or overtime hours. Salaried employees' pay rates will already be saved in the system.
The second step is to review the payroll to ensure everything looks accurate. You can compare your payroll date to previous pay runs to see how things line up. If everything is correct, the third step is to submit the payroll. You will see confirmation that the payroll is complete. You can then either print your checks or allow direct deposits. 
You can also tap into the system from the QuickBooks mobile app, which is available on iOS and Android devices. From the app, you can run payroll, review and pay payroll taxes, and access your company's payroll history. 
The software offers employee self-service. Your employees can log in to the system to review their pay stubs, see their accrued PTO and access year-end tax forms.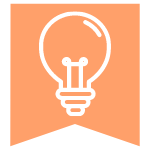 Tip: One of QuickBooks Payroll's biggest benefits is its integration with the QuickBooks accounting software, which is business.com's choice for the best accounting software for small businesses.
The integration allows the two programs to work as one so you don't waste time entering information in both programs.
QuickBooks Payroll Cons
QuickBooks Payroll doesn't offer tax penalty protection to everyone – only those paying for the most expensive plans. Many of the other services we considered include that protection for all users, whether they're on the cheapest plan or the most expensive.
Also, QuickBooks Payroll is not the cheapest payroll provider we examined. While it is not overly expensive, some of its per-employee fees are higher than similar fees charged by other providers.
Another disappointment is the number of complaints about QuickBooks' parent company, Intuit, with the Better Business Bureau. As of March 2021, more than 1,700 complaints had been filed against Intuit with the BBB over the last three years. However, not all of the complaints were about its payroll services. Despite the complaints, Intuit has an A+ rating with the BBB.
Customer Service 
We were very pleased with the level of support we received from Intuit. We contacted the company multiple times by phone and email, posing as a small business owner interested in payroll software. 
Each time we contacted Intuit by phone, a representative quickly answered our call; at no time did we have to wait on hold to speak with someone. With some of the other payroll providers we contacted, we were forced to wait on hold for a long time before someone was available. 
Each of the representatives we spoke with was friendly and helpful. They all provided thorough answers to our questions. By the end of our calls, we understood how Intuit's payroll service works, what it has to offer, and how much it costs. 
We were also pleased with the support we received via email. Many of the representatives we spoke with by phone offered to follow up with an email so we had their contact information should we have any further questions. Each time we emailed the company with a question, we received a prompt response. 
One area where we felt Intuit's service fell short is its live chat tool. When we contacted the company by live chat, the chat support agent told us we needed to contact the company by phone to get the answers we wanted. This defeats the purpose of a tool that is supposed to provide quick answers. 
QuickBooks Payroll's customer support is available by phone, email and live chat from 6 a.m. to 6 p.m. (PST), Monday through Friday. Elite users can connect with the support team by phone or chat 24/7.
In addition, QuickBooks' website has a lot of valuable useful resources where you can find answers to questions without calling the support line. There are training videos, guides, and a user community where Intuit clients interact and help each other solve problems.

Intuit QuickBooks Payroll
The Verdict
QuickBooks Payroll is our choice for the best online payroll system for small businesses. It offers a range of service plans, allows unlimited payroll runs each month, and is easily managed through an online portal that makes processing payroll simple.

Chad Brooks
business.com Staff
Chad Brooks is a writer and editor with more than 20 years of media of experience. He has been with Business News Daily and business.com for the past decade, having written and edited content focused specifically on small businesses and entrepreneurship. Chad spearheads coverage of small business communication services, including business phone systems, video conferencing services and conference call solutions. His work has appeared on The Huffington Post, CNBC.com, FoxBusiness.com, Live Science, IT Tech News Daily, Tech News Daily, Security News Daily and Laptop Mag. Chad's first book, How to Start a Home-Based App Development Business, was published in 2014.