It's common for business owners to question the ROI of employee training and development programs.
But have you ever thought about the costs of not training your employees?
A study by IBM found that a company loses 10 to 30 percent of its original capabilities every year.
On average, inadequately trained employees are costing businesses, across the U.S., 300 to 500 billion dollars every year.
On the other hand, investing in an employee learning and development program has direct effects on employee motivation and business performance.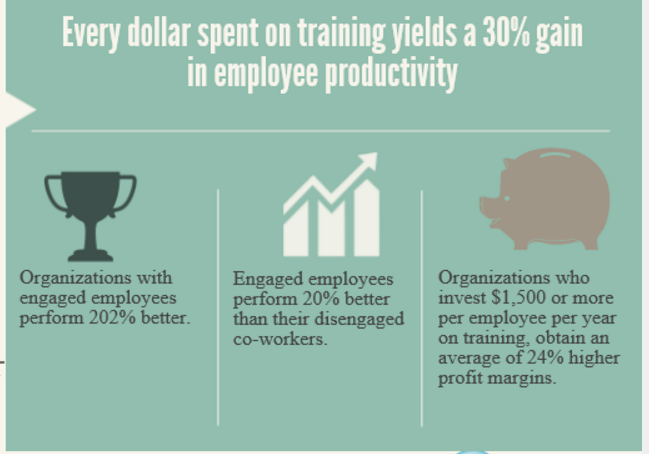 But organizing employee training programs can be expensive, there's no doubt about it. Hiring qualified trainers can cost a company thousands of dollars. On top of that, employee idle time, travel costs and other overheads make learning programs a lot more expensive than they should be.
But this is exactly why SMBs, and even large corporations, are now actively using enterprise learning management systems (LMS) to achieve their learning and development goals.
An LMS allows employees to study at their own pace and absorb the skills and concepts presented in the training material. It also allows managers and decision makers to identify gaps in employee skills, tailor course material according to employee needs and track their progress.
Above all, implementing a learning management system is a small one-time cost that can yield results for years to come.
Here are some of the best LMS applications available on the web that you can start using right now.
1. iSpring Learn LMS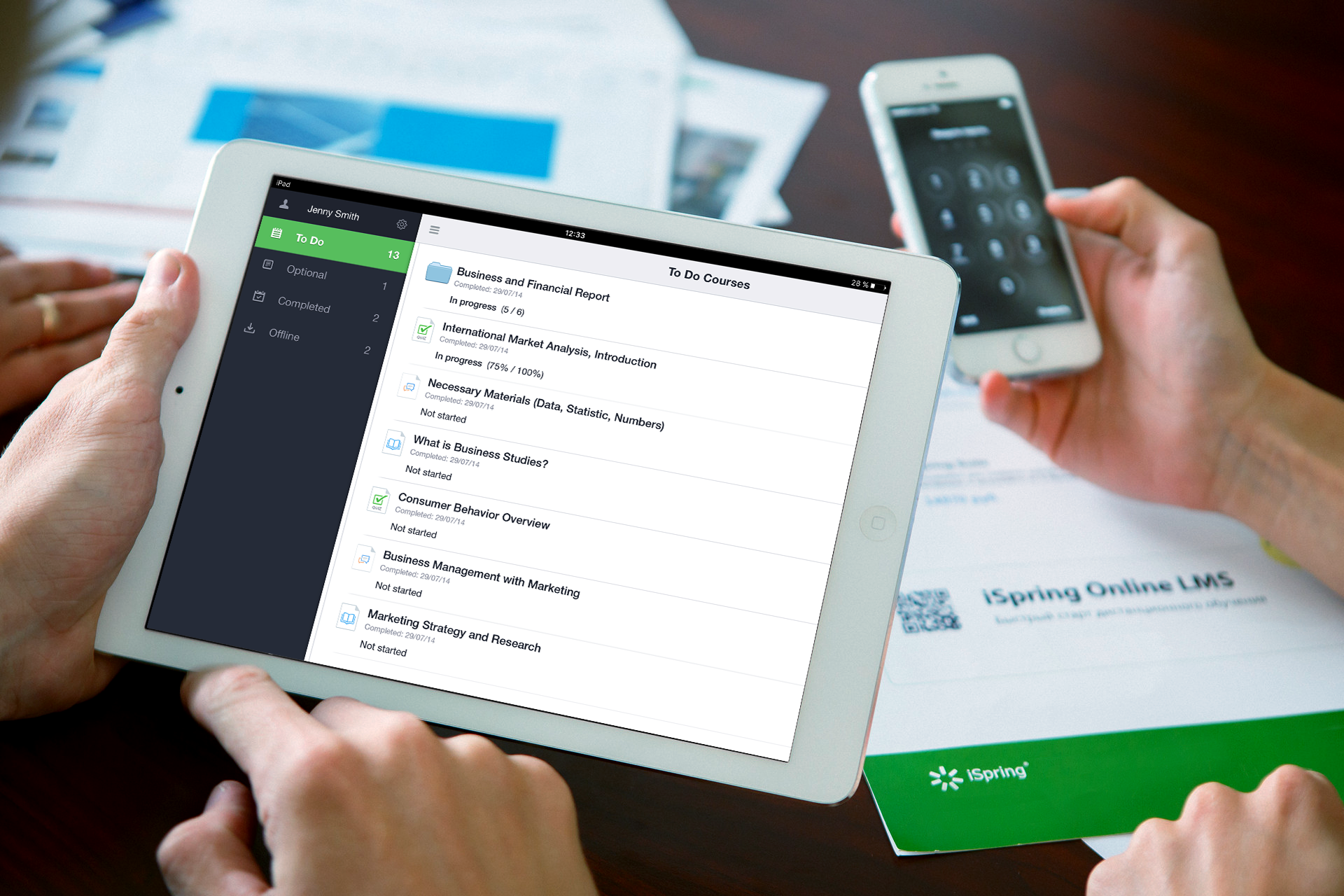 With more than 160,000 active users, iSpring Learn LMS is one of the best cloud-based learning management systems for SMBs and enterprise-level training programs. It's a complete learning system that allows instructors to create and distribute course content and monitor student performance from a central dashboard.
What separates iSpring Learn from other LMS applications is its fully integrated powerful authoring tool and detailed custom reports. Business owners or their line managers can view these reports and identify where a particular employee is lacking in skills and knowledge.
It allows students (enrolled employees) to take courses at their own pace, extract the key learning points from the course content, and derive key action items. Students and instructors can reach out to each other for instant feedback or instructions related to any part of a course.
If you already have training content for your employees in Word, PowerPoint or Audio/Video files, you can simply upload it to iSpring LMS and create a ready-to-use web-based course.
iSpring Learn LMS can also be accessed from its iPhone and Android apps where students can download the course content, complete it offline and sync it with their accounts once back online.
2. Talent LMS

Talent LMS is another leading cloud-based learning management system that has thousands of satisfied users in the corporate and academic world.
It has an attractive user interface that helps users get familiar with its options and features in no time. Courses can be created by uploading existing course material or by creating brand-new content. It also allows you to publish courses on your domain name. The courses can also be viewed on mobile devices or by using the Talent LMS iPhone app (Android app is not available yet).
You can start using Talent LMS straightaway by activating your free trial account that offers up to 5 users and 10 courses with a file size of 20MB or less.
3. Litmos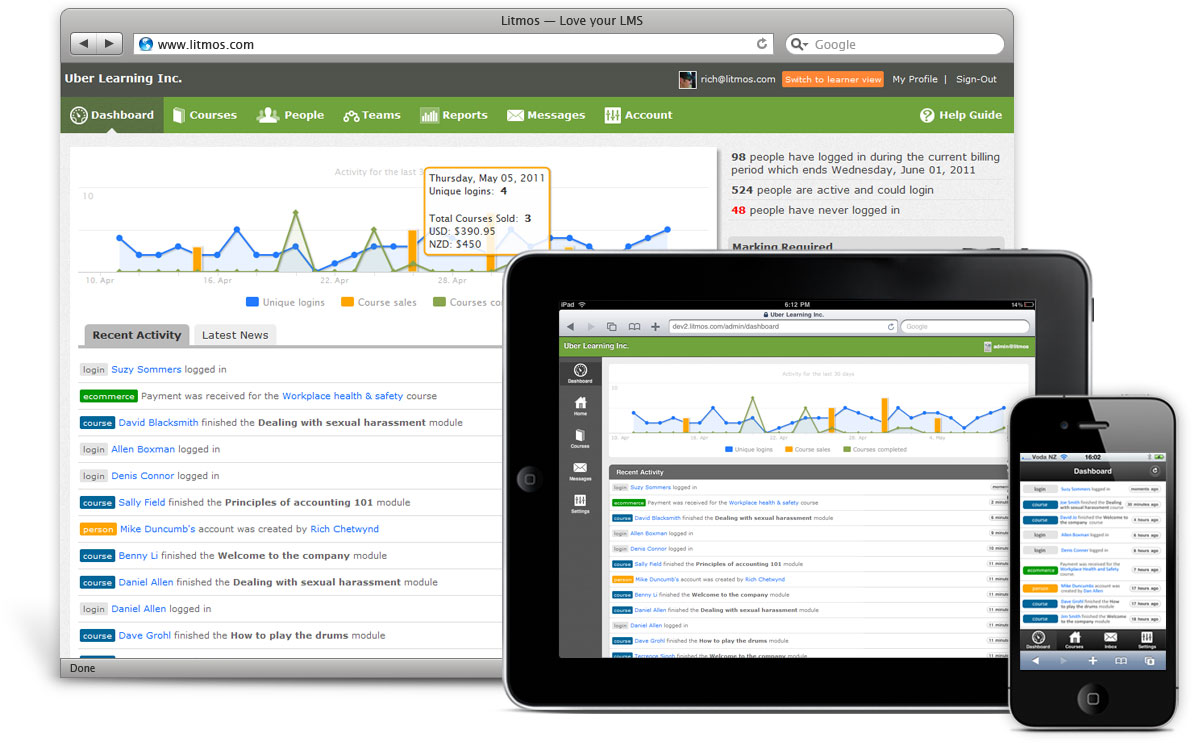 With more than 3,000,000 users, Litmos is one of the most popular cloud-based learning management systems. Along with the standard course creation, distribution and monitoring features, Litmos also supports integration with a wide range of third-party apps, including Salesforce.
You can create your own classrooms or one-to-one training sessions on Litmos. Users can also access the course material using the iPhone and Android Apps of Litmos.
The free version also doesn't have any limits on the number of users or courses. But the trial version is only valid for 14 days so that might not be enough time to create, run and evaluate a course. But overall, Litmos is a powerful solution for SMBs and corporations.
4. LearnUpon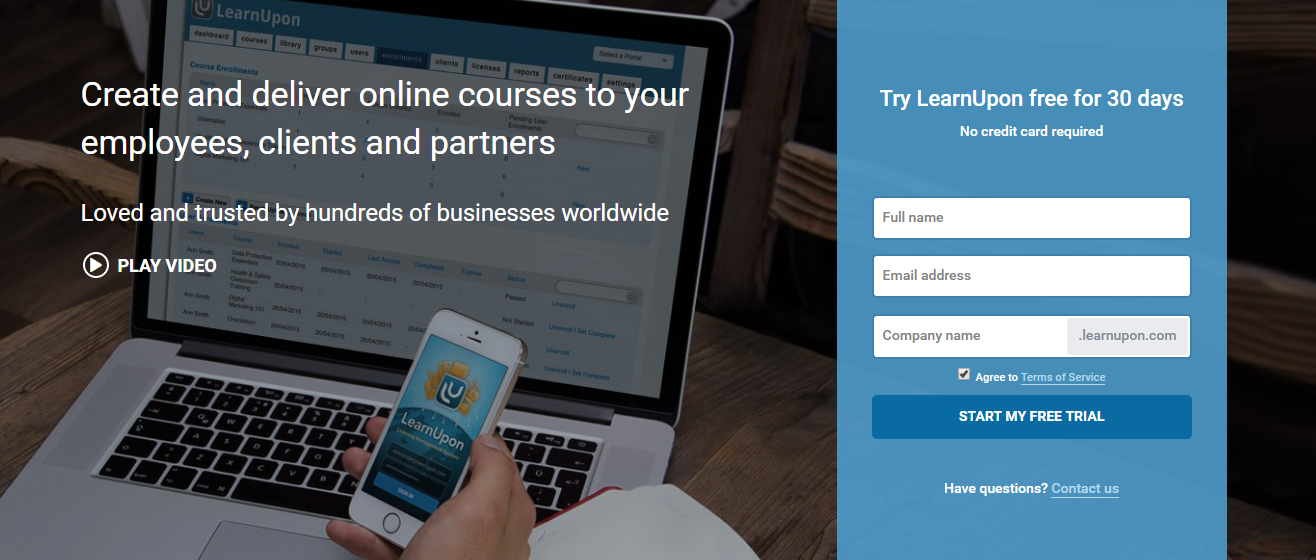 LearnUpon is another modern, easy-to-use, highly affordable cloud-based learning management system that is particularly useful for large and mid-sized businesses.
It is ideal for companies aiming to create in-house training programs for different departments. It has extensive user rights management features that are useful for companies with multiple departments and complex hierarchies.
LearnUpon also has E-commerce features and allows users to sell their courses online or make them available to public audiences outside the company. It supports Salesforce integration and can also be accessed from its iPhone app. It offers a 30-day free trial with one user account and up to 100 courses.
5. Easy Campus Learn
At first sight, Easy Campus Learn might appear as an old-fashioned tool not sufficient for modern training and learning needs. But a closer look reveals a powerful and robust learning management system that offers a rich variety of features at very affordable rates.
It's a popular LMS among educators because of its simplicity and ease of use. It allows instructors to create separate learning portals or public/private classrooms and assign different learning objectives to each of them.
Course material can be uploaded in the form of videos, PDFs, Word documents or PowerPoint presentations. Students and teachers can also collaborate using live chat services. Plus, a wide range of other useful features like design themes, landing page templates etc. that come in handy while creating interactive online courses.
Which LMS Should You Choose?
Each one of these learning management systems offers rich features at very affordable rates. However, all of them differ in terms of user experience, value-added features and pricing.
The decision to choose any of them really depends on your business requirements, your budget and more importantly, the objective that you're trying to achieve. So go ahead and play with some of these applications to find the right fit for your business.