Benchmark Email Review
By Kiely Kuligowski, business.com Writer | Updated Mar 04, 2020
When looking for an email marketing service, it's important to find one that offers all the tools and features you need at a price point that makes sense for your business. Benchmark is our best pick for a low-cost email marketing service because it has a wide range of plans to suit the budget of any small business. Benchmark also boasts key automation features to make your email campaigns more efficient and effective, as well as responsive templates and an easy-to-use email editor.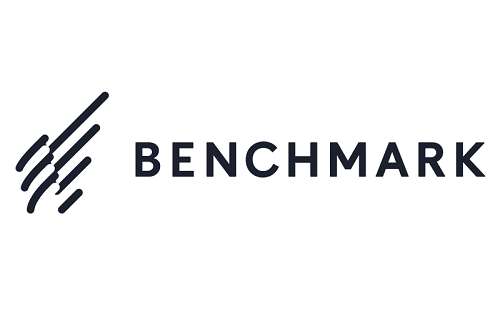 To see all of our recommendations for email marketing services, visit our best picks page.
Editor's note: Looking for the right email marketing service for your business? Fill out the below questionnaire to have our vendor partners contact you about your needs.
Benchmark Pricing
A standout benefit of Benchmark is the selection of service plans it offers. The plans are based on the number of subscribers your business has. All plans include a simple drag-and-drop email editor, responsive templates, signup forms, basic drip campaigns, RSS email campaigns, email delivery management, Google Analytics tracking, list management and segmentation, list hygiene, reports, surveys and polls, unlimited video storage, and 10MB of free image gallery storage. All plans also offer multiple integrations, including ones with social media, e-commerce, email templates and existing contact lists.
Here is a breakdown of Benchmark's pricing and terms:
With its free starter plan, you can send email campaigns to an unlimited number of subscribers and up to 250 emails per month. This free version includes a lot of services, but it's missing some key features, such as behavior-based email follow-up and list management automation, website engagement automation, automated customer journey templates, automated responses to shopping cart abandonment, targeted emailing, master accounts and subaccounts, and A/B testing. You can start with the free plan and upgrade anytime you want.


Paid packages start at $13.99 per month for 600 subscribers. Every paid plan includes every feature, including Benchmark's automation tool (Marketing Automation Pro) and unlimited email sends.


If you have 1,000 subscribers, the packages start at $21.99 per month. Prices start at $31.99 for 2,500 subscribers, and at $81.99 for 10,000 subscribers.


Benchmark has plans for every size of business, including those with massive contact lists. Its most expensive plan is $29,200 per month for 7.14 million subscribers.
Add-ons are available with any plan. For instance, the list verification add-on ensures you have the highest-quality subscribers and deliverability. This feature is an extra $3 per month for every 1,000 subscribers.
For an extra $5 a month, you can upgrade from basic storage to unlimited storage for image hosting. You also have the option, for $28.95 per month, to add a dedicated IP, which gives you more control of your sending reputation and delivery to inboxes.
To see how your email campaigns will look on any device on every browser, you can add inbox checkers for an extra $14 per month for 100 tests. Benchmark doesn't offer a free trial, but you can try out its free version before upgrading to a paid account.
Benchmark Features
Benchmark has a vast set of features and tools that anyone can use to create successful and attractive email campaigns.
A/B Split Testing
You can compare campaigns to determine which one performs the best. For instance, you can test two different subject lines and send the highest performer to the remaining subscribers. A/B testing is also available for delivery times; Benchmark will determine when your subscribers are most likely to open your email campaigns.
Email and Newsletter Templates
Benchmark has an extensive list of attractive and customizable templates for different industries, holidays and email types. Once you pick a template, it's simple to customize it with your brand's colors, photos and logo.
Email Designer
Benchmark offers different features that make it simple for any marketer to create an eye-catching email. The drag-and-drop editor allows you to create emails from a layout or template, so you can deliver a professional and attractive newsletter even if you lack graphic design experience. All you have to do is drag and drop feature blocks and images into place.
The tools to create automatic responses, surveys and polls are also very user-friendly. Each takes you through the process step by step. You can edit your images by adding effects, stickers or a message over your photo. Even if you're new to mass-email software, you can easily create successful email campaigns.
The code editor is for individuals who want to do their own coding. You can write your own HTML or copy and paste from another source. With the plain text editor, you also have the option to create text-only emails with no images or formatting options. If you're good at HTML, you can build your own email from scratch or edit the HTML of a template. You can use the dual view to see the design of the email while you're still editing it.
Inbox Checker
Before you send out your email, you can preview it in Firefox, Internet Explorer and Chrome. Along with web-based previews and Window and Mac OS inboxes, you can see how it will appear on mobile devices.
Integrations
Benchmark works with more than 300 other applications, including WordPress, Facebook, Google, Shopify, Slack, Etsy and Salesforce. With the WordPress plugin, you can build an email list directly on your WordPress website and send email versions of your blog posts. With Facebook, you can put Benchmark's email signup form on your business's page to allow visitors to subscribe to your emails without leaving Facebook.
List Builder
Along with attractive emails and effective drip campaigns, building your list of contacts is critical to successful email campaigns. To get users to subscribe, you can put Benchmark's popup and embeddable email signup forms on your website, blog or social networks.
The list management tool allows you to segment, import and integrate your contact lists. You can segment your lists by demographics, likes and dislikes, or geolocation to send the most appropriate content to each customer.
You can add contacts to your list one at a time by copying and pasting in email addresses, or in bulk by importing XLS, CSV and TXT files. Benchmark integrates with a lot of third-party applications, which makes it easy to upload your existing lists from other services. When you input contacts, you can also enter a lot of information about each one – including their address, phone number and important dates like their birthday – to build comprehensive customer profiles. This information is particularly handy for drip campaigns.
With contact list automation, you can automatically send emails based on each contact's information, like a birthday discount or other event-based email. You can also automate actions based on customers' opens and clicks in email campaigns.
Marketing Automation Pro
Benchmark's Marketing Automation Pro gives you the ability to send out automated email series triggered by website and email engagement. With this tool, you can easily design a customer journey and not worry about sending follow-up emails.
Marketing Automation Pro works by allowing you to pick a trigger, such as when a customer subscribes and is added to your contact list. Then Benchmark sends the email you chose – in this case, a welcome email. It will then follow up at the optimal time, usually a couple days later.
Benchmark allows you to create multiple automated journeys for your customers. You can use one of its marketing automation templates or create your own. Its featured templates include welcome messages for new subscribers, promotions that target follow-ups based on opens or clicks, and feedback requests.
Email Campaign Analytics
Once you send your email, you can immediately view a report that shows the total numbers of recipients, opens, clicks, bounces and unsubscribes. The report graphs the data in a way that's easy to understand. This dashboard shows your campaign's link performance, displaying the URLs clicked and a click map. You can also view opens by geolocation of customers.
Pros
As one of our best picks, Benchmark offers considerable benefits. These are some we found especially valuable.
Ease of use: Of the email marketing software tools we reviewed, Benchmark is one of the easiest to use. All of its tools walk you through each step. If you're unsure how to use any of the tools, there are support options to help you along the way, such as live chat, a blog, a monthly newsletter and videos describing how to use each feature. It also has a phone line and email available for customer service.


Responsive email creator: When we used Benchmark's drag-and-drop editor, we were able to create an interactive and responsive email with custom pictures, colors and content in a matter of minutes. With more than 200 templates designed for specific industries and holidays, it's easy to find a relevant template. Another tool that makes building emails a breeze is the image library. You can add frequently used pictures, such as logos in your library, in seconds.


Contact management tool: Benchmark's contact management and automation tools are simple to use. Each tool provides easy-to-follow steps, and there are videos throughout the dashboard to ensure you know what you're doing.


Mobile app: Benchmark has a mobile application for iPhone and Android that makes it easy to view your emails, add contacts and see analytics on your email campaigns.


Variety of plans: Benchmark offers a selection of plans based on the number of subscribers a business has, and it has a free version you can test before committing to a paid service.
Cons
The only problem we had with Benchmark was that our emails sometimes landed in spam folders. However, we sent emails from a personal Gmail account, which are less credible than emails sent from a company or business domain. When you select a personal email as the "from" address, Benchmark warns you that using a personal or general ISP email address like Gmail, Yahoo, or Outlook hurts delivery rates.
Customer Support
We were pleased with Benchmark's customer support. The representatives were prompt and courteous when we spoke over live chat, answering all our questions. You can contact Benchmark by phone, live chat or email.
Image Credit: Dekdoyjaidee / Getty Images