Credit fraud now costs businesses $5.5. billion a year, with the bulk of that coming from online transactions, according to the U.S. Justice Department. New safeguards to combat fraud in retail will likely result in even more fraud moving online in the near future.
But who has the worst fraud exposure? Who stands to lose when a fraudulent transaction gets through online?
The short answer: It depends. The victim of identity or card theft can have their bank reverse fraudulent charges. But the bank doesn't foot the bill. In the traditional online commerce model with a buyer and seller, the seller or "merchant" is often held liable for fraudulent charges.
In the newer state of commerce in which an online marketplace or "platform" sits between buyers and sellers—as is the case with the likes of Airbnb and Care.com—the specifics of the platform-merchant relationship will dictate who is exposed and liable.
There's also a growing scenario of bad guys operating as merchants on platforms, with an aim to defraud the platforms and quickly vanish into the night, leaving the platform on the hook for all fraudulent charges.
So what's a platform or merchant to do? And when should one start doing it? As VP of Risk for WePay—a payments services provider powering hundreds of online platforms —here are five tips to help prevent the surprise and sting of fraud losses to your business.
Related Article: Identifying Online Fraud & How to Stop It
Five Tips to Help Prevent Fraud
Educate Yourself About the Threats
Fraud and loss come in different forms such as merchant identity fraud, buyer identity fraud and merchant credit risk.
For online platforms, collusion fraud is when a fraudster creates a merchant account with a fake identity, then creates fake customers who buy from the merchant with stolen credit card numbers, and tries to pull out the money before the legitimate credit card holder ever sees or disputes the charges. Awareness of such risks is the first step in avoiding them.
Start Fast With Simple Protections
Right out of the gate, you can leverage traditional, time-tested tools to prevent fraud.  For example, you can validate data provided by users by comparing to databases maintained by large vendors like Experian, Equifax or Lexis-Nexis. These services can also help to check a user's business credit and history, to further assess their legitimacy.
Related Article: 15 Ways to Protect Your Company from Internal Data Breaches
Power Up With Social Data
As the world goes social, more advanced tools can help you verify data provided to you by comparing to social data on such networks as Facebook and Linkedin. Such an approach can be particularly beneficial because it's very easy for a fraudster to set up a new profile, yet difficult for them to create one with a long history that also matches the name and email address they wish to fraudulently use.
WePay's VedaTM risk analysis engine integrates social data for much ongoing benefit to platform customers and their merchants.
Related Article: 11 Ways to Protect Your Business from Cyber Criminals
Trust Your Instincts
Lately, we've seen an old scam re-emerge on online business platforms. It's one in which a fraudster posing as a potential client approaches a small business via email regarding a sizable project, saying they want to pay in advance including an extra amount they want the small business to pay out to a third-party subcontractor (e.g. they want you to build their website for $10,000, so they seek to pay you $15,000 and then you pay their "photographer" $5,000).
The fraudster will say this approach is needed because they are limited in how many payments they can make, but really it's because they are operating with a stolen credit card and trying to get you to send $5,000 to their bank before you realize the original $15,000 is fraudulent. Victims of this have said the project seemed too good to be true.
Our advice to businesses owners: When it seems too good to be true, it probably is. Meet the person in person before you proceed.
Act Now
Fraud is highly non-linear, making it inconsistent and unpredictable. There can be zero fraud for weeks and then a sudden spike. For this reason, you will want to monitor often and ongoing even if the immediate threat isn't yet apparent. Platform businesses may also wish to seek out the assistance of a payments services and risk mitigation provider such as WePay to take on this burden for you.
The most important takeaway here is to avoid the element of surprise when it comes to fraud.  You may not find yourself taking action on all five of these tips immediately, but start thinking more seriously about fraud risk and begin putting into place measures to ensure your platform is a safe place to conduct business.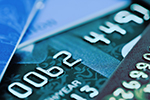 Best Credit Card Processing Companies: 2018 – Business.com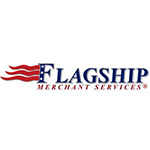 Best Credit Card Processing Contract – Flagship
When you're looking for a credit card processing service, one feature you should insist on is a contract with month-to-month terms.

Best Credit Card Processor for Professional Services – TSYS
Low transaction volume as a professional service provider? Consider TSYS.