Staying updated with the latest business technology is difficult. That's because nearly every element of your IT and software ecosystem is constantly updated to provide the best value and service.
If CIOs and IT managers do not keep up, they risk missing opportunities to decrease costs, improve staff productivity, and stay competitive. To avoid being run over by technology advances, your IT staff must balance the cost of software upgrades versus the cost of falling behind.
In this article, we examine the unseen costs of staying up to date with the latest technology so that when the time comes, you can make the right decision. We cover both employee-facing and consumer-facing software and use real-world examples to help you understand how upgrades affect each sector.
The costs of keeping employee-facing software updated
Employee-facing software includes the apps you and your staff use to run the business. These tools help staff communicate with each other, manage company projects, keep your accounts up to date, and perform data analysis. Many companies carry out these tasks in their customer relationship management (CRM) and enterprise resource planning (ERP) software.
The average cost of a software upgrade can range from a few thousand to hundreds of thousands of dollars, depending on the size and the type of business you have. But the cost of the upgrade itself is not the only expense. There are many hidden or consequential charges that companies often don't consider.
One of the biggest factors when upgrading employee-facing software is the loss of productivity. Let's say, for instance, you want to go live on an upgrade from your ERP software over a long weekend. You estimate spending three to four weeks without encountering any bugs, and more if you do encounter them. This means your output over the period would be slowed down, or worse, halted completely.
According to recent ITIC findings, IT downtime costs a North American business at least $300,000 for every working hour. Other peripheral expenses include costs of network architecture upgrade, training, consultation, debugging, data migration and customizations.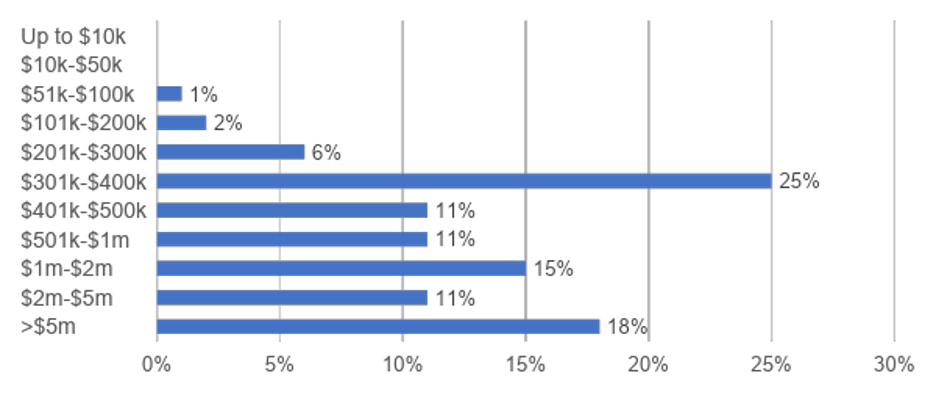 Ninety-one percent of companies state that an hour's downtime costs them $300,000 or more. Source: ITIC Hourly Cost of Downtime Survey
When you're planning a software upgrade, examine and quantify all the potential costs. This includes both visible and hidden costs that could impact your bottom line, such as the following:
Lost productivity. During a software upgrade, your normal work might slow down, or you may have to temporarily close. How many work hours could you lose? And what does that mean in terms of lost output?
Operational effectiveness. Upgrades can mean changes to your normal workflows, which could cause slowdowns. At worst, they may even require some internal reorganization. How will this affect your operations and what will the cost be?
Training costs. Your team will need to learn how to use your new software. You'll need to factor in the expense of staff training and the cost of the time your team spends away from their regular work.
Hidden costs. These can include expenses like consultation fees, debugging, changes to your network, moving your data, customization, and ongoing support and maintenance.
When you take all these factors into account, you get a fuller picture of the true cost of a software upgrade. [See related article: The Must-Have Tools to Crush Your Day]
IT downtime is a big issue in general. Downtime caused by ransomware has cost U.S. businesses $159.4 billion. Knowing how to spring back fast can mitigate a lot of these costs. That's why so many companies have business continuity planning.
The costs of keeping consumer-facing software updated
While you risk losing productivity when upgrading employee-facing software, there is a risk of missed opportunities, losing customers and loss of reputation when upgrading consumer-facing software.
Examples of consumer-facing software include vendor management software, e-commerce websites, loyalty kiosks or free Wi-Fi hotspots. A lot of the vendors offering consumer-facing software provide free upgrades or a lifetime maintenance for an upfront fee. However, that doesn't mean that each update will be completely free. You might have to buy advanced network equipment and other peripherals to use the upgraded software.
Let's consider the example of free Wi-Fi. Ninety percent of hotels offer or plan to offer Wi-Fi to their guests, according to the recent Customer Engagement Technology Study. Hoteliers identify this as the technology that's most in demand from their customers. In a survey for Red Roof Inn, complimentary Wi-Fi was more important than where the hotel was located, whether it has parking, and if breakfast was included in the price. 
While free Wi-Fi was once reserved for luxury hotels, the expectation now is that all hotels will have it. For the smallest operators, that makes choosing the right solution more important, because if they make the wrong decision, the investment cost is lost and they may have to spend even more to find a replacement supplier.
Whatever you're replacing or updating, what you choose must be easy and friction-free to use from the consumer's perspective. In the case of free Wi-Fi in hospitality venues, it's not just about free internet anymore — it's about having fast, reliable Wi-Fi. 
Make sure your Wi-Fi can connect and work well with all kinds of devices and operating systems. Ideally, the consumer will not need to download and install additional software on their devices to connect. This is particularly important because it means customers won't need to update any software on their phones or tablets every time your vendor upgrades the software.
You might want the following features from a modern Wi-Fi solution: 
Different ways for customers to log in, like via social media, email or phone number. Or you could keep things simple by providing a password.
Safe and legal ways to gather data about customers and their feedback
Targeted messages and emails that reflect each customer's behaviors and interests
Links to online ordering, delivery apps or contactless payments
Personalized deals, coupons or loyalty rewards based on customer data and predictive analysis
Protection of customer data via strong encryption and adherence to data protection standards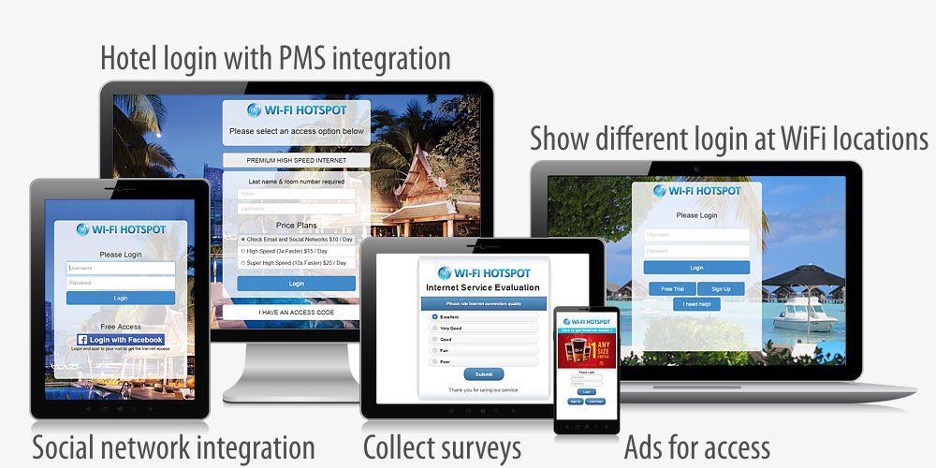 If choosing an e-commerce platform, for another example, the question to ask yourself is how long will a customer wait before they decide to move on? 
The latest statistics suggest that a site that loads in one second pulls three times the conversion rates of one that takes five seconds. When you're dealing with customized consumer-facing software like a website, the pressure to get your decision right is multiplied immensely.
Collect regular feedback from your consumers about their experiences with your software. Faced with changing software altogether or adding new functionality to the software you already use, this information can help you prioritize the upgrades and adjustments your target audience would most appreciate.
Tips for updating business software
When software nears its end of life, one option is to spend time and money to upgrade it and the other is to ignore it as long as you can. 
On the whole, the additional cost is often repaid with continued support, productivity improvements and time savings but there is also the risk of Murphy's Law coming true: "Anything that can go wrong, will go wrong."
Nevertheless, you will have only to blame yourself for missed opportunities if you choose to ignore upgrades. Be careful and practical. Assess the benefits and limitations of upgrades before you set out on this perilous journey:
Size up the costs. Take a hard look at all the expenses you're likely to incur. A clear-eyed appraisal gives you the complete financial picture making budgeting easier and exposing you to fewer unexpected costs. Do a rough analysis of both upfront and potential hidden costs.
Look out for risks. By uncovering possible issues early on, especially during preplanning, you can deal with problems before they become real stumbling blocks.
Gauge your potential return. Work out the potential returns you could make from a selection of different software upgrades. If you look further afield for solutions, you may actually find better options with additional, unexpected benefits that increase  the chance of a desirable outcome.
Weigh up the pros and cons. List the potential gains next to the potential losses on a sheet of paper. Having both pros and cons clearly in mind when making decisions is better than hoping everything turns out for the best.
Plan for unforeseen problems. Things may not go as planned, so have a backup plan in place. This approach encourages you to build a safety net to handle disruption and keep your business running even if things don't go quite the way you thought they would.