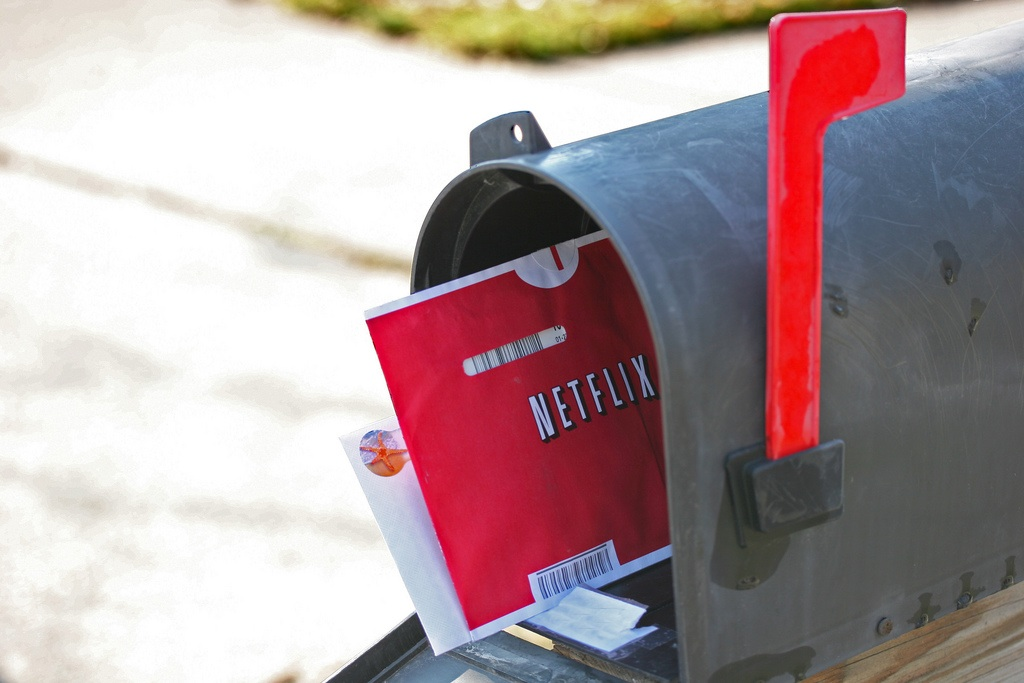 The past 20 years have been a fantastic journey in the world of technology, drastically changing the complexion of most businesses that survived the ride. For example, Netflix went from a modest DVD movie-rental subscription model to a digital media powerhouse that forever changed how we view entertainment.
Netflix's ability to pivot, stay ahead of the competition, and set trends provides lessons for all businesses seeking success, growth and longevity in the digital age. We'll take a closer look at Netflix's journey, how it disrupted the media landscape, and what we can learn about digital transformation and innovation.
The evolution of Netflix
Netflix's evolution is a modern tale of pivoting, staying ahead of the competition, and recognizing opportunities. Here's a brief history of Netflix:
Snail-mail DVD subscription service. Netflix started its snail-mail subscription service in 1999. Internet speed was slow, and there was nowhere near today's digital infrastructure. Streaming technology as we now know it didn't exist, and Netflix was about ordering your movies online and having them delivered to your mailbox.
Almost an early exit. Most people felt Netflix's DVD-rental business wasn't a scalable model and would die on the vine. Netflix didn't disagree; in 2000, the company sought a $50 million buyout from Blockbuster, but Blockbuster wasn't interested.
Fine-tuned business model. Netflix figured out how to fine-tune its distribution model for fast mail delivery. Still, users had to plan their entertainment at least two days ahead of time – for example, by ordering movies on a Wednesday to arrive for weekend viewing. Video stores like Blockbuster continued to prosper for last-minute needs.
Pivot to streaming video. As technology improved, Netflix started providing streaming video for its ballooning customer base. Its customers enthusiastically welcomed the new model. Streaming video wasn't a new idea, and competitors lurked on the sidelines. Still, Netflix's ample, established customer base gave the company an advantage in this burgeoning arena. Blockbuster tried to follow Netflix into streaming, but it was too late for both Blockbuster and its movie-rental competitors.
Content giant. With viewers enjoying more streaming entertainment, Netflix branched out into original content, creating award-winning movies and series. It has fierce competition from the likes of Hulu, HBO Max, Apple TV and many more services.
Netflix uses big data to learn subscribers' viewing habits and behaviors to drive future production decisions and user experiences.
What can we learn from Netflix's success?
Here are some lessons we can learn from Netflix's continued success:
Customer survey data is a great tool for staying ahead of the competition. Well-formulated surveys can help you identify consumer needs so you can innovate and lead.
What can we learn from Netflix's growing pains?
Recent choppy waters indicate there may be additional digital media and business pivots ahead for Netflix.
In August 2022, Netflix lost more than 200,000 users – the first time it lost subscribers since 2011 – and its stock spiraled. Although those lost subscribers represented only 0.1% of Netflix's customer base, the loss caused the company to assess content strategies in new ways.
For example, at the Cannes Lions advertising festival, Netflix co-CEO Ted Sarandos said the company plans to partner with Microsoft to test an ad-supported, lower-priced subscription level. It has also begun releasing some shows weekly or monthly instead of all at once – a departure from its "binge" reputation – and has started cracking down on rampant password sharing.
Netflix must also contend with other streaming platforms that produce excellent original content – an area where it once stood unchallenged.
As Netflix faces industry changes and pressure from the competition, it will likely strike a balance between continuing to do what made it successful and staying ahead of the competition by pivoting and identifying new trends. Netflix is sure to remain a streaming and original-content leader, but it also must continue to innovate.
Examples of industry disruptors like Netflix
Netflix isn't the only digital disruptor. Here are some other major examples of innovation by industry leaders:
1. Apple's iTunes changed digital content distribution.
iTunes was the first major system for providing widely distributed digital content, and the concept turned the music industry on its ear. An antiquated system of music production, distribution and sales gave way to the new method of paying for only what you wanted and accessing it immediately.
Industry resistance to the iTunes distribution model was fierce, but iTunes prevailed. Artists could even self-produce and release music without studios or physical music stores.
Today, iTunes has pivoted to become the Apple Music app, which lets you stream and download millions of songs and access your music library.
2. eBay's auction marketplace was one of the first "killer apps."
eBay was founded in 1995 as AuctionWeb and went public in 1998. It was, in fact, the first "killer app." The online auction model quickly took hold and became a favorite of internet-savvy users.
Initially, traditional retailers weren't concerned because eBay was considered a place where people sold their "junk." However, eBay became an e-commerce player with PayPal digital payment integration and took on the features of more traditional online sellers, such as implementing a "Buy It Now" button to avoid auction haggling.
3. Amazon started with books and became an e-commerce powerhouse.
Amazon's book sales proved that the internet was a hugely scalable retail platform that didn't require a massive real estate and workforce investment. Still, many retailers didn't see the promise. The thought of shipping costs, packaging and returns gave them a headache, and adoption was slow.
However, Amazon began selling more than just books, and the concept exploded. At the same time, shippers such as UPS and FedEx saw the promise of this digital retail world.
Today, Amazon is the undisputed e-commerce leader, with offshoots such as Amazon Prime, Amazon Prime Video and its own digital devices. There are even Amazon business features to help small businesses.
What other industries are being disrupted?
Here's a glance at some other industries undergoing digital disruption.
| | | |
| --- | --- | --- |
| Industry or corporation | Disrupter | Why? |
| Credit cards (Visa, Mastercard, American Express) | Mobile payments, like Apple Pay and Google Pay | Mobile payments and omnichannel payments are here, and the infrastructure rails of major card providers are soon to be the "horse and buggy" of the digital age. Be prepared to have the middleman cut out of the payment game. |
| Traditional technology companies (HP, Intel, IBM, Cisco) | Amazon Web Services, cloud IT infrastructure services | Cloud infrastructure (computers and network) providers support a pay-as-you-use model (like renting movies). While traditional tech companies will always have a market, no longer will there be half-utilized hardware on the data center floor of large corporations. Get ready to sell less – much less. |
| Airlines and transportation | Skype, Zoom and other video communication technology; Uber, Lyft | With the use of video teleconferencing services such as Skype and Zoom now commonplace, business travelers are becoming less inclined to travel for meetings and presentations. |
| Recording studios | Apple's Garageband and similar products | This disruption has already happened. Recording studios across the world have seen their profits dip dramatically. Amateur production engineers can now record their own music with "good-enough" quality and release it. However, studios likely will always be around for musicians who don't want to do it themselves. |
| Kodak | Digital photography | This disruption story is over. Kodak reinvented itself as a manufacturer of print production technology. Still, Kodak's workforce shrunk from 60,000 in the 1980s to only 3,500 today. |
| Comcast, Time Warner, Verizon | Satellite, wireless, cellular technology | While these businesses are deeply entrenched, they'll need to adjust how they do business. One day, our wired infrastructure will be defunct, and we will see more of what Google is doing with Google Fiber. |
Keep an eye on innovation in your industry
Digital technology has been a massive disruptor in many industries, including retail, entertainment, communications and travel. Trying to track industry trends and predict their impact is complicated. However, seemingly unrelated or new innovations can damage your business or industry if you don't take notice – and you can be sure someone will.
Sometimes, businesses have invested so much in infrastructure that it's almost impossible to turn the ship, so getting an early start is crucial. Digital makes everything fast; it won't take 30 years to scuttle an outdated business concept. No matter your industry, keep an eye on digital innovations and look toward the future.
Kimberlee Leonard contributed to the reporting and writing in this article.