TouchBistro Review

Jamie Johnson
business.com Contributing Writer
Updated Jan 30, 2023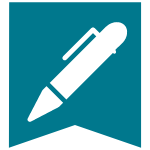 FYI: 30% off restaurant tech bundles. Manage multiple revenue streams without paying high third-party fees – perfect for full-service restaurants.

TouchBistro
The Verdict
TouchBistro is a versatile and affordable restaurant POS app for iPad that has an impressive collection of features to help you manage your menus, orders, payments and staff. It earns our pick as the best POS system for restaurants.
When it comes to restaurant point-of-sale (POS) systems, TouchBistro is our No. 1 choice. It serves restaurants of all sizes, whether you have a single store or multiple locations. It is affordable, suitable for most restaurant types and provides a ton of features specifically for food-service purveyors (e.g., inventory management, customer loyalty programs, online ordering, reservations). We like that TouchBistro makes it easy to offer customers tableside ordering and payment processing. Not only does that speed up the order-taking process, but it creates a safer environment, putting customers and staff at ease.
TouchBistro Editor's Score: 9.4/10
| | |
| --- | --- |
| Pricing/value | 9.3/10 |
| Features | 9.7/10 |
| Customizations, add-ons and integrations | 8.8/10 |
| Ease of use | 9.7/10 |
| Customer support | 9.3/10 |
Why We Chose TouchBistro for Restaurants
TouchBistro was one of the only hybrid POS systems we reviewed. This grants restaurants the flexibility to access their system online and the stability of continuing to operate on a server if they lose internet power during a dinner rush.
We also like that TouchBistro POS is explicitly made for restaurants instead of trying to cater to all industries. This allows it to offer restaurant-specific tools, like drag-and-drop table management, customizable menu dashboards and ingredient-level tracking. TouchBistro also has features that make the job easier for servers and bartenders, such as seat management, forced modifiers and upsells, and various bill-splitting options. While these features may not be relevant to a retailer, they are incredibly helpful for those working in a restaurant.
What We Like About TouchBistro
TouchBistro is a restaurant-specific POS system.
TouchBistro is a hybrid POS system, with the software residing locally on a server and data stored in the cloud, which enables you to access data and run reports from any browser.
Users can customize the POS to automatically prompt food modifiers and upsells – features that can increase sales and enhance the customer experience.
TouchBistro offers valuable add-on features like online ordering, reservations, loyalty programs and gift cards.
What We Don't Like About TouchBistro
TouchBistro is an iPad-specific POS system, so it will not work on an Android device.
TouchBistro no longer offers digital menu boards or kiosks.
The TouchBistro Reports to Go app for employers is somewhat limited compared to the standard TouchBistro dashboard.
How Easy Is It to Use?
When we tested TouchBistro, we liked that it was a highly customizable POS system. This allows restaurants of any type and size to modify the POS platform to meet their specific needs. We also discovered several add-on features like reservations, online ordering and loyalty programs that allow restaurants to take their customer service to the next level. Businesses can set up the TouchBistro POS dashboard to match their menu and table layout.
While most top POS systems allow for some level of customization, we especially like how TouchBistro enables restaurants to customize forced menu modifiers and upsell items, as this greatly helps simplify the serving process for wait staff. Tableside ordering and checkout are just a few more features that add to its usability. With its mobile POS, waitstaff can bring the menu and checkout to the customer. Servers can also view helpful information tableside, like ingredient lists, allergy information and menu item images, which is not something that all competitors offer.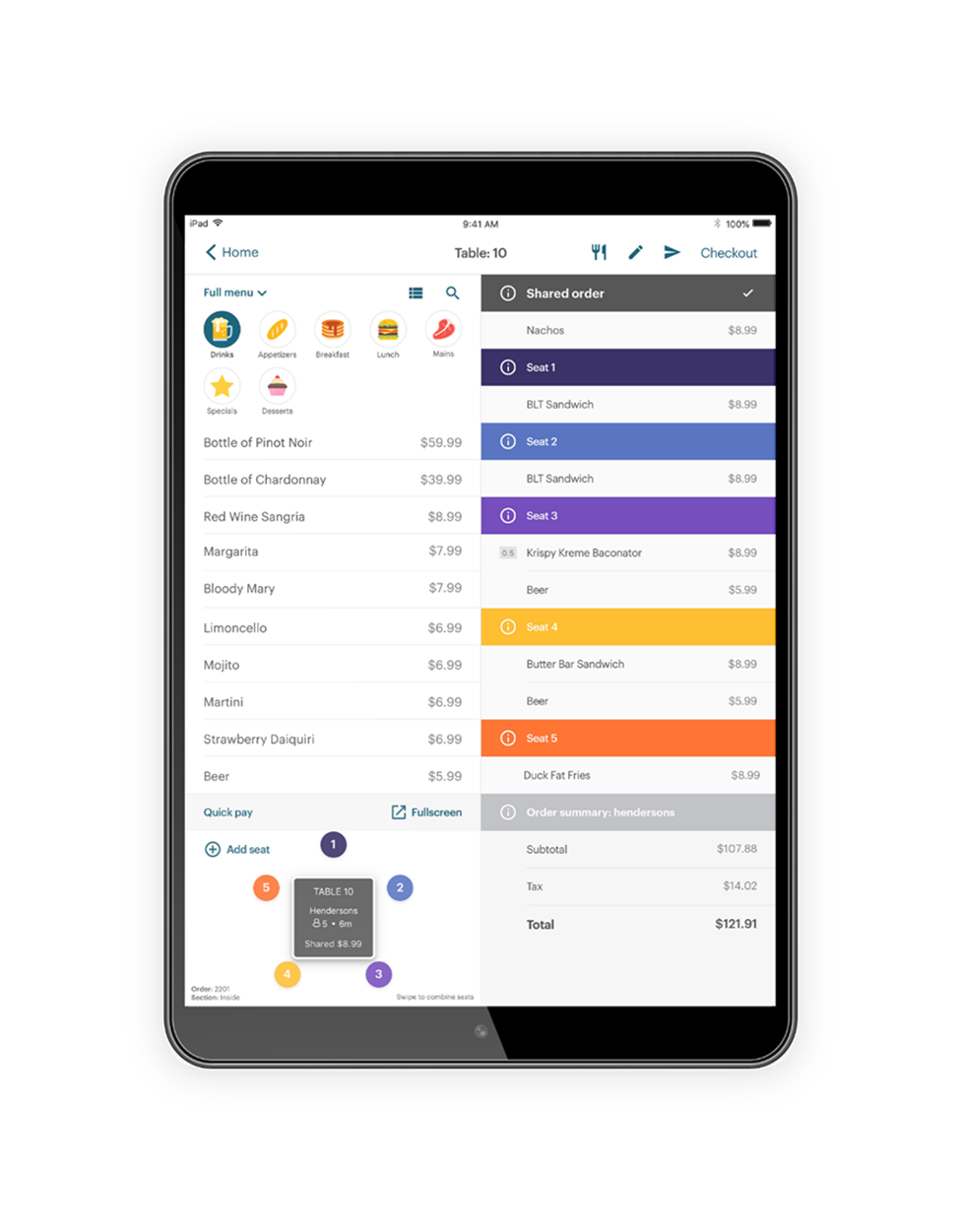 The Features
TouchBistro is a leader in the restaurant POS market for good reason: It has a lot of features to support this industry. TouchBistro updates its software often, regularly adding new POS features and enhancements to the system.
Restaurant Management
TouchBistro is a server-friendly system that makes it easy to manage the floor during a busy night. We like that its drag-and-drop table-management tools make it easy to create a floor plan that mimics the layout of your restaurant, which helps you efficiently manage tables and seats. This ultimately maximizes your occupancy. When we tested the system, we liked the robust tracking tools. For example, an employer can record how frequently tables turn over, which helps evaluate the efficiency of your staff.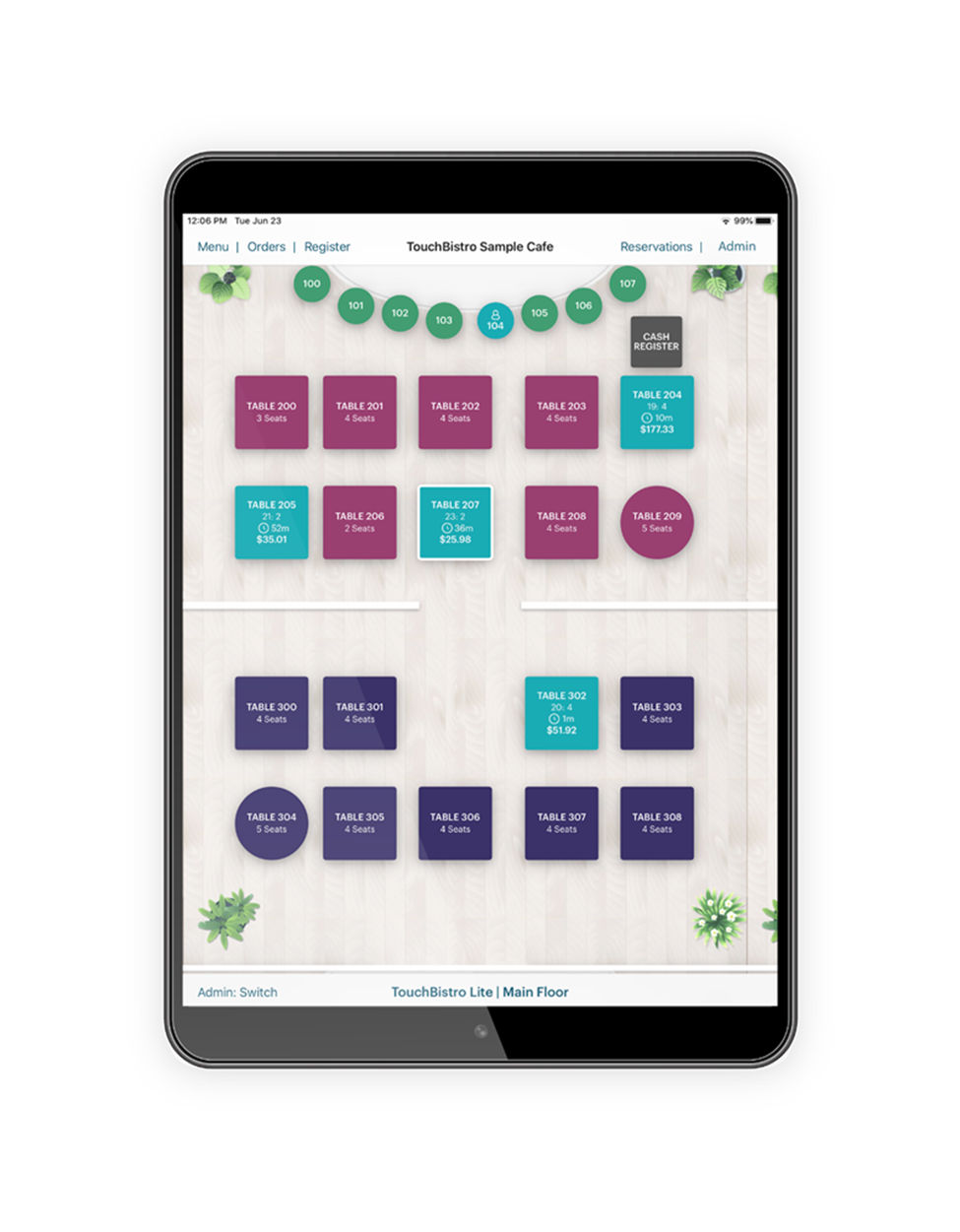 We like that TouchBistro offers an online ordering add-on, enabling restaurant owners to take orders on their website and move them right into the TouchBistro POS system. We find it helpful that restaurant guests can place online orders for ASAP pickup or delivery, as well as schedule orders for future time. Not all competitors offer this functionality.
Employee Management
Instead of having a one-size-fits-all-employees POS system, TouchBistro lets you create user profiles for each employee and assign them to staff roles. This gives you total control of the information and features your staff has access to. For example, you may want only hosts to make reservations or just managers to comp meals.
We are impressed how TouchBistro also helps you manage employees through employee data. You can run reports on your staff to see who the best performers are based on sales. This makes it easy to run competitions among your staff and encourage servers to offer upsells. The POS system also has a built-in time clock and in-app messaging to help you communicate with your employees. Additionally, TouchBistro integrates with 7shifts to help with scheduling.
Inventory Management
The inventory management functionality in this POS system is among the best in the industry. It enables customers to manage inventory all the way down to specific ingredients that are used in each dish. It can flag items you are running low on and automatically remove items from the menu when you are out of a particular ingredient for that item. You can add inventory using a barcode scanner or enter it manually. We like the ability to see how much each menu item costs based on its ingredients. That can help determine which menu items stay and which need to go.
Customer Management and Loyalty Programs
Managing customers is an essential aspect of running a restaurant if you want them to keep coming back. TouchBistro allows you to do that by creating customer accounts. You can record customer preferences, view purchase histories and manage balances that customers may have.
Loyalty programs are made easy through TouchBistro's loyalty feature. This POS add-on lets you collect data on customers and use that to offer branded loyalty and gift cards, as well as other rewards. While most competitors offer some customer loyalty features, we especially like that TouchBistro offers multiple programs: TouchBistro Loyalty and TouchBistro Loyalty Premium.
| | | |
| --- | --- | --- |
| Loyalty program | Monthly cost | Services and features |
| TouchBistro Loyalty | $99 | Customer relationship management platform, digital loyalty accounts for all customers, customer web app with restaurant branding, marketing tools to design and distribute targeted promotions via email, multiple reward options, and detailed marketing and rewards reporting |
| TouchBistro Loyalty Premium | $179 | Everything in the cheaper plan plus customer feedback, marketing automation, and in-app messaging |
Reporting
During our research, we found that TouchBistro makes it easy to access reporting data, since all of it is stored in the cloud. TouchBistro has roughly 85 detailed reports, including ones on these metrics:
Total sales
Menu items, categories and promotion sales
Statistical summaries
Payments and payment types
Shifts, staff tips and activity
Discounts, deletions and voids
Taxes and accounting
Inventory tracking (by ingredient)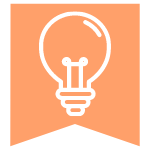 Tip: You can print, email and export reports to CSV files. With the Shogo integration, you can also export data to your QuickBooks, Xero and Sage accounting software. Learn more about these top accounting platforms in our QuickBooks review, review of Xero and Sage review.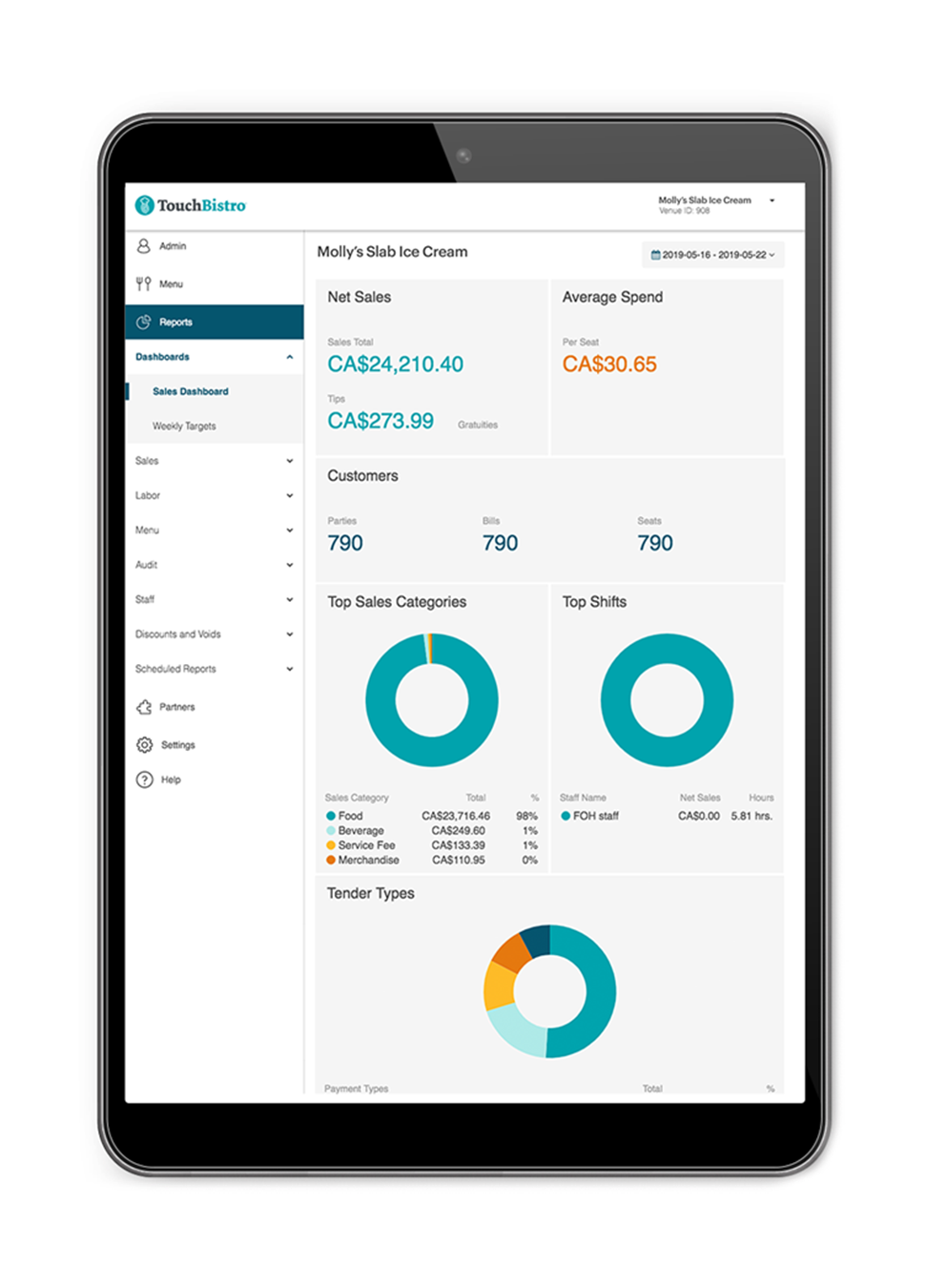 Mobile App
TouchBistro's mobile app, TouchBistro Reports To Go, is geared toward reports specifically. This is great for employers and managers to view daily sales data and reports on the go; however, employers should keep in mind that it is not intended to be a full-service POS mobile app, so it does not have the full functionality of the standard TouchBistro POS dashboard.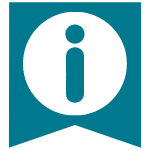 Did you know? You can view POS data for multiple restaurants at one time. This is ideal for restaurant owners who need to quickly compare sales for various locations.
Pricing and Costs
We like that TouchBistro is transparent with its pricing. It lists the starting costs for its POS plans and add-on services on its website. This makes it easy for restauranteurs to quickly estimate how much they might spend on their POS system, based on the features they need.
These are TouchBistro's starting prices:
POS license – $69 per month
Online ordering – $50 per month
Reservations – $229 per month
Gift cards – $25 per month 
Loyalty program – $99 per month
Unlike many other POS systems, TouchBistro lets you choose from a list of payment processors, including TouchBistro Payments (powered by Chase), its in-house service. TouchBistro also supports third-party payment processors such as EVO Payments, Barclaycard, Square, Moneris (by Payment Ready), Worldpay (formerly Vantiv) and TSYS.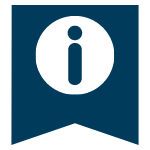 FYI: Although TouchBistro is transparent with its POS pricing and add-ons, additional hardware fees may also apply.
Implementation and Onboarding
When testing the TouchBistro platform, we liked how customizable it was. You can add functions like reservations, online ordering, gift cards and loyalty programs. You can also modify features within the POS system, such as the table layout, menu setup and forced modifiers for each dish or drink. While these modifications ultimately aid the overall usability of the platform, they may require you to spend a little extra time setting up and customizing the system.
Once the software is set up, it takes very little time to train employees on it. The POS dashboard is intuitive and user-friendly, so the learning curve is not steep. Setting up forced modifiers within the system can reduce the overall time you spend training employees on the menu as well.
How's the Support?
TouchBistro offers 24/7 customer support, which is on par with the industry standard. You can contact a representative by phone, email or chat. You can also access a wealth of POS system knowledge via TouchBistro's searchable support hub.
Does It Have Limitations?
At the time of this review, TouchBistro had an F rating with the Better Business Bureau, and it is not accredited with the agency. It has 18 BBB complaints closed over the past three years. While the customer reviews posted on the BBB's website may not accurately represent the type of service you will get from TouchBistro, we think it's worth noting. If BBB rating and accreditation are important to you, check out our Upserve review for an example of an accredited restaurant-specific POS system.
Our research found that TouchBistro doesn't have as many integrations as some of its competitors. However, it does have a few options for accounting, analytics, inventory management, online ordering, payment processing, staff scheduling and payroll.
TouchBistro doesn't offer digital menu boards or kiosks. This isn't a dealbreaker for most employers since the POS platform does offer a variety of other hardware to choose from, but it is something to consider. If your foodservice business needs a self-service kiosk, check out our review of Toast.
Methodology
We looked at pricing, contracts, hardware, platform compatibility, features, reports, payment processing, integrations, usability and customer support. We watched product videos and even got hands-on experience with demos when possible. When looking for the best POS system for restaurants specifically, we prioritized features like inventory management, customer management, loyalty programs, table management, usability and customization.
FAQs
Who uses TouchBistro?
TouchBistro is a POS system designed for restaurants specifically. It can cater to a variety of restaurant niches, including full service, quick service, family style, fine dining and fast casual. It is also suitable for coffee shops, cafes, food trucks, bars and clubs, breweries, wineries, and bakeries.
Is TouchBistro cloud-based?
TouchBistro is a hybrid POS system, taking advantage of both server- and cloud-based benefits. The software runs from an on-site server, but when you ring up sales, your POS data is stored in the cloud. This enables you to access your sales data from anywhere on any device with an internet connection.
Bottom Line
We recommend TouchBistro for …
Any size or type of restaurant (e.g., full service, quick service, cafes, bars, food trucks, breweries).
Restaurants that need a hybrid POS system.
Restaurants looking for advanced inventory management features.
Restaurants that want flexible payment processing options.
Restaurants that need a server-friendly platform.
We do not recommend TouchBistro for …
Companies in the retail space.
Restaurants that want an Android-based POS platform.
Restaurants that need digital menu boards or kiosks.

TouchBistro
The Verdict
TouchBistro is a versatile and affordable restaurant POS app for iPad that has an impressive collection of features to help you manage your menus, orders, payments and staff. It earns our pick as the best POS system for restaurants.

Jamie Johnson
business.com Contributing Writer
Jamie Johnson is a Kansas City-based freelance writer who writes about finance and business. She has also written for the U.S. Chamber of Commerce, Fox Business and Business Insider. Jamie has written about a variety of B2B topics like finance, business funding options and accounting. She also writes about how businesses can grow through effective social media and email marketing strategies.