When creating a new retail venture, where should you put your time and effort? Should you set up an online store or stick to a traditional brick-and-mortar retail outlet?
Despite all the hype about e-commerce, the brick-and-mortar store is far from obsolete. Buying online and buying in person both offer consumers significant benefits. Depending on your industry, products or services, it may make sense to invest in one model or the other. 
It's essential for businesses to understand why shoppers choose a specific purchase channel to better address customer needs and shape a great customer experience.
Editor's note: Looking for the right e-commerce service for your business? Fill out the below questionnaire to have our vendor partners contact you about your needs.
Why consumers still shop at brick-and-mortar stores
If you think brick-and-mortar stores are on their way out, remember that more than 85 percent of all retail sales in the United States occur in a physical store, according to Statista. With total retail sales for 2021 at 6.6 trillion in the U.S., the 2.9 billion retail trade businesses, according to IBIS World, across the country aren't going anywhere soon.
What makes a consumer choose to shop in a physical store? In-person shopping gives customers a unique and enjoyable experience that can't be duplicated by online shopping. Research by Raydiant found that while 55.6 percent of consumers surveyed said they prefer to shop online, a healthy 44.4 percent prefer to go to a physical store. The biggest reasons cited by those surveyed were:
They enjoy the experience of shopping in a physical location (27.6 percent).
They appreciate the ability to see, feel and try out the item they were looking to purchase (24.7 percent),
They don't want to wait for delivery (11.9 percent).
They don't want to pay shipping costs (10.8 percent). 
They enjoy finding unique products from local retailers that they can't find online (5.3 percent).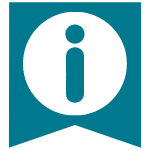 Did you know? According to the 2022 TransUnion Holiday Shopping Report, nearly 87 percent of consumers expect to do at least some holiday shopping in a physical store. To attract their attention, consider holiday marketing strategies like discounts, gift suggestions and in-store events.
Why consumers choose online shopping
While an in-person experience may drive consumers to a physical store, convenience frequently draws them to online shopping.
Being able to shop anytime, anywhere is a significant motivator that pushes the more than $905 billion in annual online sales in the U.S. According to the Raydiant report, the biggest motivators to shop online are:
Consumers appreciate the ability to shop 24/7 (18.3 percent).
Consumers don't need to leave the house (17.2 percent).
Consumers enjoy the availability of discount codes and tools (14.9 percent).
Consumers are concerned about health and safety as a result of COVID-19 (12 percent)
Consumers appreciate that shopping online is faster (10.5 percent).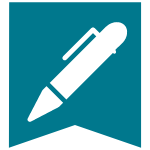 Bottom Line: Younger people who grew up accustomed to digital technology prefer online shopping and many start their shopping experience on social media. Online stores should consider social media marketing campaigns to attract their attention.
Consumers often utilize both models when shopping
Many modern consumers use both brick-and-mortar stores and e-commerce shopping to reach their goals. This omnichannel shopping experience is becoming the new norm. 
Here are a few ways consumers interact with online and in-person shopping. 
1. Shopping research
Research is one of the most significant crossovers between channels. For online retailers, this means some visitors use their websites to read reviews, compare prices and understand product features. In fact, 74 percent of consumers search online for something in-store-related before going to a physical store location, according to Google.
In many circumstances, online research is paired with in-person purchasing, where customers can try on, examine and experience a product for themselves further. Much online pre-shopping research is done on Amazon, where reviews help consumers decide on what product to buy and the pricing sets a benchmark for evaluating other retailers' prices. 
In-store shoppers also use their phones to check prices before purchasing. Outerboxdesign found that 80 percent of brick-and-mortar consumers will check prices for an item on their mobile devices before making a purchase in the store.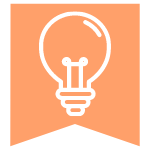 Tip: Mobile technology is changing retail with innovations like push-based mobile apps, mobile ads, beacons and more.
2. Showrooming
The flip side of online research is the consumer practice of "showrooming." With showrooming, shoppers go to stores to see what products are like in person and better understand their look, feel or fit. These consumers then go online to purchase the item for a better price or specific options unavailable in the store's current inventory.
3. Blended experiences
Savvy retailers often blend in-person and online solutions, such as the "buy online, pick up in-store" (BOPIS) trend. Other blended experiences include virtual shopping and helping customers order online while in a store if an item or specifications aren't available. Here's some more information about blended experiences:
BOPIS: With BOPIS, customers have 24/7 access and the instant gratification of getting a product in hand without shipping costs. For retailers, bringing customers into the store to pick up their purchases increases the likelihood that they'll make additional impulse purchases. 
Virtual shopping: Virtual shopping lets customers get the exact product they want, even if it isn't in the store's current inventory. Retailers typically have a larger product selection online; a virtual shopping option offers customer convenience and prevents the retailer from losing the sale.
Virtual clienting: Virtual clienting is online shopping but, instead of being passive retailers, sales associates engage proactively with shoppers to greet them, answer questions and make suggestions via chat or video calls, just like an in-store associate. Because these live reps can see what the customer is browsing, they can upsell and cross-sell, increasing sales revenue.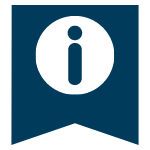 FYI: Retailers can increase in-store sales with online marketing by using their websites, email marketing campaigns, multimedia messaging service and short message service text message marketing and social media marketing.
How both models can serve their customers 
When a business exists primarily in one channel, understanding customer needs and behaviors can inform its decisions. This understanding provides focus when marketing your retail store and making merchandising decisions to ensure you capture your target customer's attention.
Here are some tips for creating the best customer experience possible. 
Create a compelling in-store experience: Optimize your shopping environment to provide customers with a unique and pleasant in-store experience. Ensure your store is clean and attractive. Use store decór and displays to showcase products, bring attention to promotions and set the mood, especially during the holiday shopping season. Ramp up your holiday customer loyalty program perks and enhance the store environment with music and a pleasant scent to encourage shoppers to linger. Ensure your customers' waiting experience is enjoyable, give out samples where appropriate and hold in-store events to bring in new customers and create a sense of fun and community.
Use quick response (QR) codes to direct in-store customers online. When customers are in your store researching a product online, you could lose the sale to an online retailer. Instead, include QR codes on product labels to bring customers to product reviews on your website. This makes it more convenient for the customer and more likely that they'll buy from you.
Stay aware of competitors' prices. Physical store owners and managers must keep an eye on prices. Your customers are already comparing you to online retailers. Know where you stand in comparison. If you're more expensive, ensure you highlight the benefits of buying from you, especially those that appeal to why people shop in-store. Features like quick delivery of large items and easy returns may help justify your price. You can also use mobile marketing and geofencing to deliver coupons to customers in-store. 
Create a seamless online experience. If you're an online retailer, be sure your website's experience is geared toward finding items quickly and easily. While online shoppers may shop online to avoid impulse purchases, they may still find additional items they want. Suggest items that complement the products customers search for. Also, have a plan to stop shopping cart abandonment.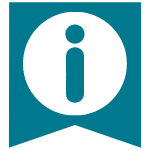 Did you know? When a product has a high price point, 80 percent of customers are more likely to go to a store to see it, check the quality and take instant ownership, according to Bazaarvoice.
Online and physical stores are evolving
Brick-and-mortar retail locations won't disappear anytime soon. Instead, physical stores will evolve to better meet the needs of consumers with the option of shopping online or in-store. To stay relevant and on top of offline and online purchasing trends, stores in both channels should understand why consumers choose to shop with them and ensure they cater to their needs with the best offerings, features and pricing.