8×8 Review

Jessica Elliott
business.com Contributing Writer
Updated Nov 29, 2022
The best business phone services help companies improve customer experiences and support flexible workforces as call volumes and employee numbers increase. 8×8 works especially well for growing businesses compared to other business phone systems. Businesses can mix and match plans to save money while choosing appropriate packages for individual roles, such as knowledge workers, supervisors and call center agents. All subscriptions are packed with features, including video conferencing, team messaging and auto-attendants.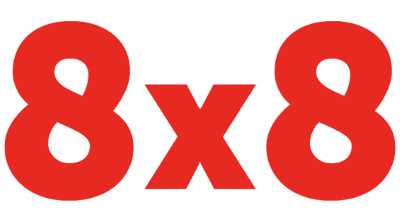 8×8
The Verdict
8x8 is an excellent business phone system for growing your business at scale. It features one of the least expensive entry-level plans and scales to call center software without switching platforms, so it's ideal for small businesses looking to expand.
Moreover, there's one application for voice, meetings and messaging so that employees can switch communication methods or even devices with a single click. Pricing ranges from $15 per user per month for 8×8 Express to $140 per user per month for the omnichannel X8 package. Although 8×8 offers fewer built-in integrations than competitor RingCentral, it has open APIs and real-time operability with more than 20 third-party chat apps.
Are you evaluating the top business phone system options for your company? Check out an overview of our recommendations and our deep dive into 8×8.
8×8 Editor's Score: 9.3/10
| | |
| --- | --- |
| Pricing/value | 9.4 |
| Features | 9.6 |
| Customizations, add-ons and integrations | 9.4 |
| Ease of use | 9.2 |
| Customer support | 8.8 |
Why We Chose 8×8 for Growing Businesses
As a business expands, it often needs to switch to technologies that can support multiple domestic and international locations, high call volumes and multichannel communications. 8×8's chief selling point is that it uses a single platform for unified communications and contact centers. Companies don't have to deploy new software and retrain users when adding a call center, giving them a seamless way to meet the demands of increasing call volumes. [Related article: Features of Call Center Systems]
A business using 8×8's services could keep standard licenses for office staff but add licenses for call center staff and supervisors without upgrading every employee to higher plan tiers. Outside of 8×8, only Zoom and Windstream offer this type of flexibility. In addition, 8×8 X-Series subscriptions include a direct inward dial phone number or virtual number for more than 120 countries.
International phone numbers help business leaders move into global markets and establish a local presence, even if they don't have a physical office in the region. 8×8 alternatives like Nextiva and GoTo Connect don't offer international numbers. Likewise, 8×8 is ideal for companies expanding their workforce to include international employees and contractors. 8×8 also provides local customer support numbers for seven regions and has 10 multilingual customer support teams.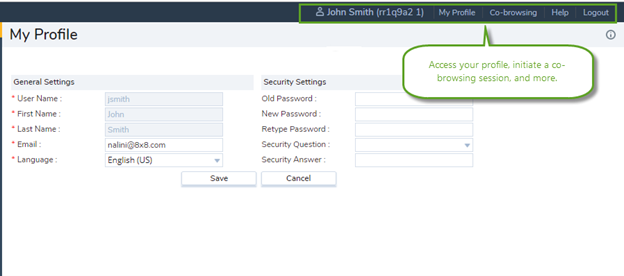 What We Like About 8×8
You can mix and match service plans for different employee roles.
The X-Series plans support up to 500 video conference participants.
Cross-platform messaging unifies more than 20 chat services in the 8×8 Work app.
What We Don't Like About 8×8
8×8's speech analytic tools are available only on the highest service plan.
The 8×8 Express subscription is limited to 10 users.
The vendor's support documentation isn't very user-friendly.
8×8's Ease of Use
Although 8×8 is packed with advanced features for growing businesses, its mobile apps and web portals are relatively user-friendly (though its self-service support offerings aren't). As with other business phone systems, administrators can set up and edit auto-attendants and ring groups or add employees and phone numbers without calling the vendor. It's also possible to bulk edit users according to department or service plans.
>> Learn More: Multi-line Phone Systems
We liked that 8×8 allows users to add a custom status message in addition to standard presence data. The contact lists are searchable and show presence data for co-workers, similar to other business phone systems we tried. The team messaging and chat room feature is less customizable than RingCentral's, but creating messages, adding attachments, and opening new public or private chat rooms is easy. You can read more about usability in our RingCentral review.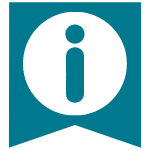 Did you know? 8×8 uses patented technology that routes calls to the nearest data center automatically. This improves call quality, even if you're a continent away from your customer.
8×8 Features
With more than 50 standard features, 8×8 provides most of the tools growing companies desire. Administrators can give users access to additional functionality by enabling optional features per user, by department or company-wide. Alternatively, admins can upgrade licenses when employees switch roles, instantly turning a standard user into a supervisor with permissions to monitor calls and view analytics.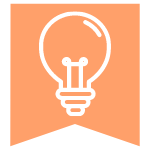 Tip: If your business phone system will have 10 or more users, consider 8×8 Express. It is one of the most affordable unlimited calling packages and doesn't skimp on features.
Multisite Support
Many internet-based phone systems will work across multiple locations, depending on the provider and plan. 8×8's multisite support sets it apart from competitors because the platform's Configuration Manager can automatically generate a new branch so admins don't have to start from scratch. The ability to view and control all branch phone systems from a single application ensures consistency and helps with quality management as a company expands.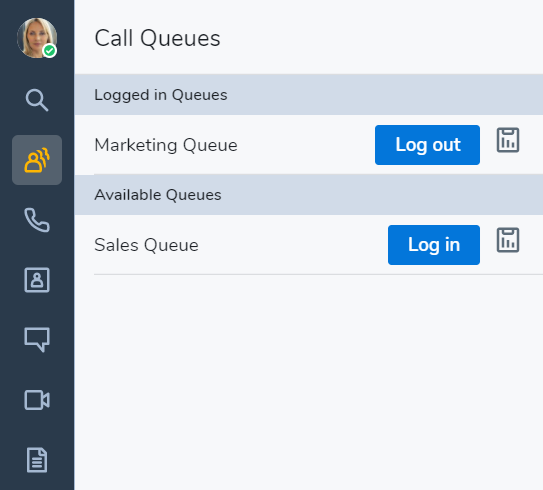 Call Queues
Several providers with advanced unified communications systems offer call queues, as this feature helps businesses with high call volumes improve the caller experience. We liked that 8×8 lets companies create primary and secondary members for each queue. This is a great way to ensure coverage during peak calling times. 8×8 call queues also let admins specify the max number of callers per queue.
Multilevel Auto-Attendants
A multilevel automated receptionist supports the more complex call flows common with larger organizations, and several phone systems offer this feature. We appreciate 8×8's built-in configurations for alternate menus, allowing administrators to immediately switch to an alternate auto-attendant during an unexpected event affecting phone service. As an admin, you can designate alternate menu greetings and call-forwarding rules to ensure business continuity even if one or more of your locations cannot accept calls.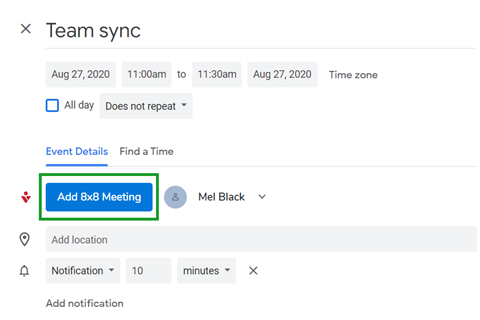 Mobile and Desktop Apps
This feature is a standard component with unified communications platforms, as it allows almost any internet-connected device to access most video, voice and messaging tools. However, the 8×8 Work app is unique because it doubles as a front-desk tool for receptionists and supervisors. You and other admins can designate any X4 user as a receptionist or operator, and the additional features are available immediately on the 8×8 Work app, eliminating the need to download new software. Learn more about how businesses can use virtual receptionists.
Integrations
This feature is vital for scaling a business efficiently. Even pared-down phone systems support calendar integrations with Google and Microsoft. Providers with more advanced platforms, like RingCentral and 8×8, integrate with feature-rich CRMs. Although 8×8 connects with fewer third-party tools than RingCentral, it integrates with most well-known programs, including ServiceNow, HubSpot, and Freshdesk, and enterprise-level tools like Verint for workforce management.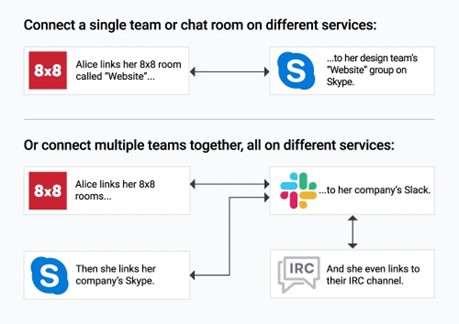 Cross-Platform Team Messaging
Although many VoIP services include team messaging as a standard feature, 8×8 goes above and beyond with its multiplatform team messaging tool. It uses 8×8 Sameroom, a messaging relay service, to pull conversations from external chat platforms, including Slack, Telegram and Fleep, into the 8×8 Work app. Like other business phone systems we researched, 8×8 chat spaces support file sharing, private and public rooms, and one-click video and voice calls.
Audio and Video Conferencing
Many business phone systems offer audio and video meeting features. However, few providers include conferencing on entry-tier plans. 8×8 is among the best video conferencing services because its least expensive package supports 100 video participants. Its 500-person limit for X-Series plans is matched only by Zoom. 8×8 also provides plenty of features for interactive meetings, such as breakout rooms, live emoji reactions and instant polls.
8×8 Pricing
8×8 has six service plans: three for business communications and three for contact centers. The per-user fees range from $15 to $140 per month. Companies can save up to 25% annually by paying for X2 and X4 plans. The 8×8 Express plan is among the least expensive options among the business phone systems we reviewed for teams with 10 or fewer users. In contrast, the X2 package is priced similarly to mid-tier plans from Nextiva and RingCentral. [Read our full Nextiva review for more information on this system.]
That said, it's important to note that, with 8×8, businesses can select more affordable plans for standard users and purchase higher-priced licenses for supervisors and receptionists. Many 8×8 alternatives require all employees to be on the same plan.
Here's how 8×8's pricing and features differ between plans:
8×8 Express costs $15 per user per month for up to 10 users and includes an auto-attendant, unlimited calling in the U.S. and Canada, visual voicemail, and 100-participant audio and video conferencing.
X2 costs $32 per user per month, or $24 with annual billing, and provides unlimited calling to 14 countries, 500-participant video meetings, hot desking, call queues, multilevel auto-attendants and voicemail transcripts. It integrates with Microsoft Teams, Slack, and over 20 internal communication apps. 8×8 recommends this plan for standard users.
X4 costs $57 per user per month, or $44 with annual billing, and includes everything from the X2 plan, plus unlimited calling to 48 countries, 130-day unlimited media storage, supervisor analytics, the 8×8 Front Desk app, call whisper and call barge. This plan is a good fit for supervisors and receptionists.
X6 is $85 per user per month for most features from the X4 plan (except for video meeting engagement features). In addition, an X6 license includes an interactive voice response system (IVR), skills-based routing and call recording. 8×8 X6 is suitable for voice-based call center agents.
X7 costs $110 per user per month and includes the features from X6, plus co-browsing, queued and web callbacks, post-call surveys, and contact center analytics. It also provides omnichannel routing for social media, chat, email, voice and messaging apps.
X8 costs $140 per user per month and includes everything from the X7 plan plus quality management tools, speech and interaction analytics, auto-dialers, and multiscreen recordings. Advanced customer service agents and sales teams get the most value from this package.
8×8 provides custom quotes for add-ons for some X-Series plans, such as conversation IQ, quality management tools, payment gateways and auto-dialers. 8×8 also sells hardware, including more than 40 desk phones, headsets, analog adapters and conference phones. Businesses can pay for the equipment upfront, pay it off over 24 to 60 months or lease devices through 8×8's flex program.
>> Learn More: Benefits of a VoIP Business Phone System
8×8 Implementation and Onboarding
As with other cloud-based business phone systems, you don't need special wiring or hardware to install 8×8's phone service. The admin console lets administrators upload individual users or bulk upload them to get them into the system quickly and automatically sends them an onboarding email that provides download links for the apps and a quick tutorial.
Otto, the AI-powered assistant, also helps with training and onboarding. It works in the 8×8 admin portal, knowledge base and the 8×8 support portal (My 8×8). This tool answers many common questions in the chat window and links related content. 8×8 also provides free online training and paid courses through its 8×8 University, which is similar to what RingCentral offers.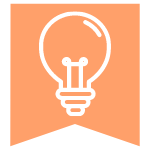 Tip: Check out 8×8's 88-second quick reference guides for a fast overview of how to use its mobile and desktop apps, navigate admin processes, and maximize its features.

8×8 Customer Support
8×8 doesn't offer live support for the 8×8 Express service plan, whereas Nextiva and Dialpad include it on their base plans. But X-Series packages come with 24/7 phone, chat and web support. The vendor provides local phone support in seven countries, including Australia, the U.K., the Philippines and Japan. Users can also connect to 8×8's frontline technical team through Otto.
8×8's Limitations
8×8 features like call barge, whisper and monitor are found only in the platform's pricier plans. However, the extra cost may be worth it for organizations that need unlimited media storage. Businesses that store recordings in the cloud already may prefer an alternative. For another option, look at our GoTo Connect review, as this vendor provides unlimited international calling and call monitoring features at a cheaper price point.
8×8 no longer supports overhead paging systems. Businesses with warehouses or shops where staff are paged may prefer another vendor. Check out our review of Ooma, which supports analog paging systems and fax machines for plug-and-play integrations with onsite analog machines.
Methodology
We looked at all of the top business phone systems and spent dozens of hours interacting with customer service, using apps and testing features. Our evaluation considered the platform's overall ease of use and performance for growing businesses. We rated each provider and determined the best use cases. To ensure you make the right choice for business, check out two of our other resources: "Types of Phone Systems" and "Which Business Phone System Is Best for Your Business?"
FAQs
Can I download the 8×8 mobile app for free?
You can download the 8×8 Work app for free on any iOS or Android device, but you can't make and receive phone calls through it unless you have a paid subscription or a free trial of 8×8 Express.
Is 8×8 compatible with Outlook?
Yes. 8×8 integrates with Microsoft Outlook, allowing you to schedule 8×8 meetings through Outlook. Integrations are available for the 8×8 Meet and 8×8 Work apps on Mac and Windows desktop computers.
Can I use 8×8 on my desktop?
You can access the 8×8 Work app on your Mac or Windows desktop. For optimal use, install the 8×8 Work for Desktop app, open settings and enable the option to launch your application automatically when you start your computer.
Bottom Line
We recommend 8×8 for …
Organizations with remote, onsite and hybrid teams.
Companies looking for high-capacity video conferencing.
Businesses with a lot of international customers.
We don't recommend 8×8 for … 
Businesses that need monitoring features at a low price.
Small teams that want automation features.
Solopreneurs looking to add a simple second phone number.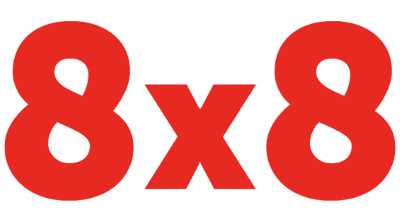 8×8
The Verdict
8x8 is an excellent business phone system for growing your business at scale. It features one of the least expensive entry-level plans and scales to call center software without switching platforms, so it's ideal for small businesses looking to expand.

Jessica Elliott
business.com Contributing Writer
Jessica is a technology writer specializing in business communications, marketing and customer management tools. She analyzes software and breaks-down complex subjects, helping leaders make strategic decisions.